Odds and Ends — 22 September 2022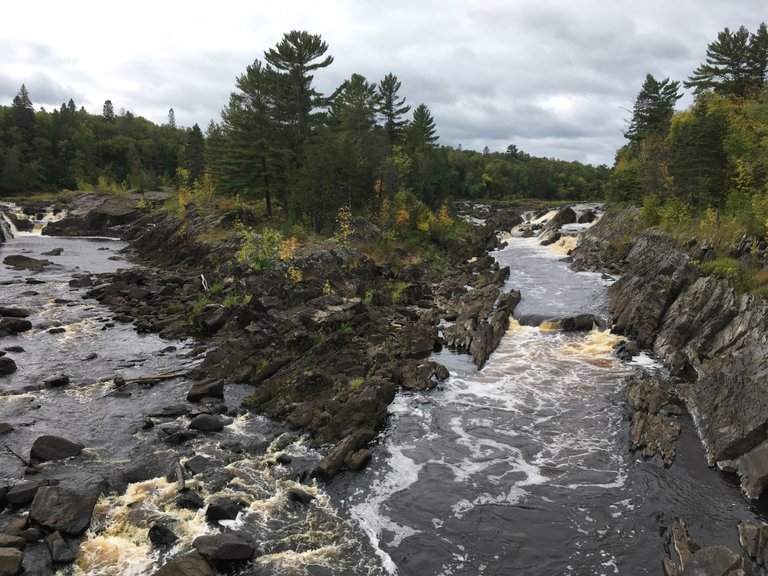 The Saint Louis River, as seen from the swinging bridge in Jay Cooke State Park.
Cryptocurrency, Investing, Money, Economy, and Debt:
Coronavirus News, Analysis, and Opinion:
Politics:
The 220-page lawsuit, filed in New York State Supreme Court, lays out in new and startling detail how, according to Ms. James, Mr. Trump's annual financial statements were a compendium of lies. The statements, yearly records that include the company's estimated value of his holdings and debts, wildly inflated the worth of nearly every one of his marquee properties — from Mar-a-Lago in Florida to Trump Tower and 40 Wall Street in Manhattan, according to the lawsuit.
Unfortunately for the former president, the attorney general seems to have the goods to back up her case.
Mike Lindell, the My Pillow chief executive and ally to former President Donald Trump, is under U.S. federal investigation for identity theft and for conspiring to damage a protected computer connected to a suspected voting equipment security breach in Colorado.
The Moscow prosecutor's office on Wednesday warned that calls on the internet to join unauthorised street protests, or participation in them, could incur up to 15 years in jail. They could be prosecuted under laws against discrediting the armed forces, spreading "fake news" about Russia's military operation in Ukraine, or encouraging minors to protest.
Russia's tough penalties for spreading "disinformation" about the Ukraine war and police harassment of anti-Putin activists have made public anti-war protests rare.
The word "punishment" cropped up some 15 times in Mr Zelensky's speech, and was the first of his five non-negotiable conditions for peace.
Russia's military is divided over how best to counter Ukraine's unexpected battlefield advances this month, according to multiple sources familiar with US intelligence, as Moscow has found itself on the defensive in both the east and the south.
Russian President Vladimir Putin is himself giving directions directly to generals in the field, a highly unusual management tactic in a modern military that these sources said hints at the dysfunctional command structure that has plagued Russia's war from the beginning.
Serendipity:


Badge thanks to @arcange
---
---