Odds and Ends — 23 November 2021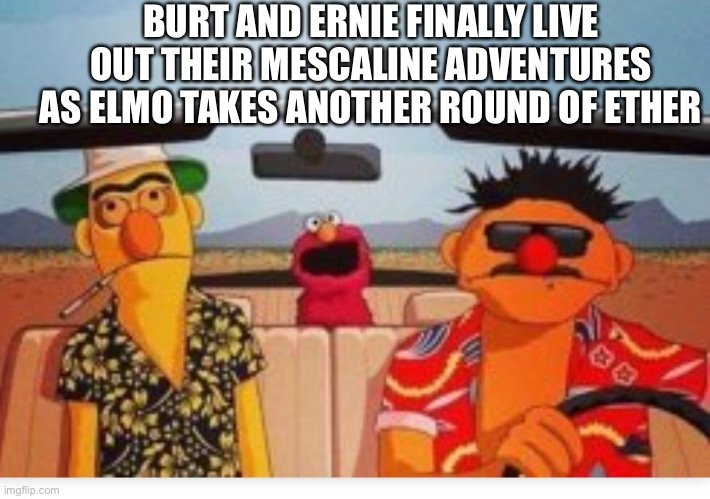 Cryptocurrency, Investing, Money, Economy, and Debt:
Supply-Chain Problems Show Signs of Easing
Global supply-chain woes are beginning to recede, but shipping, manufacturing and retail executives say that they don't expect a return to more-normal operations until next year and that cargo will continue to be delayed if Covid-19 outbreaks disrupt key distribution hubs.
The 'Great Resignation' is in Fact … Well, Great
In fact, virtually everything we know about the Great Resignation is a good thing. And we should embrace it. It's not knowledge workers reevaluating work life balance. It's low wage workers in grueling and thankless jobs finally telling their bosses to go F themselves, quitting and finding better paying work.
Coronavirus News, Analysis, and Opinion:
Companies are telling unvaccinated workers to pay more for health insurance
These Fools Thought a COVID Party Sounded Fun. Now They Are on Respirators.
A prosecutor in the northern Italian province of Bolzano has opened an investigation after one man died and several others landed in intensive care after they reportedly attended a COVID party to try to get sick.
The trend has taken hold in northern Italy, where people who don't want to get vaccinated are trying to get COVID to acquire a Green Pass to work, go inside bars and restaurants, and ride public transportation. In Italy, proof of recovery is sufficient to get the coveted pass for six months.
The parties are being primarily held in the German-speaking region of South Tyrol along the border with Austria, which has some of the highest case numbers and lowest vaccine rates in all of Europe.
"Vaxx'd, Cured, Or Dead" - German Health Minister Hints At Jab Mandate; Merkel Fears "Highly Dramatic" Situation
Cardinal Raymond Leo Burke, a Covid-19 vaccination critic, is hospitalized and on a ventilator
Politics:
Capitol Rioter Intended to Shoot Nancy Pelosi
An Indiana man charged with carrying a loaded firearm to the Capitol on Jan. 6 told investigators that if he had found Speaker Nancy Pelosi, 'you'd be here for another reason.'
Though reports of rioters charged with carrying firearms have been limited, the number has been steadily climbing… The mounting evidence has undercut claims by former President Donald Trump and his allies that the mob attacking the Capitol was unarmed.
Trump-Backed Candidate Loses Custody of His Kids
Pennsylvania Senate candidate Sean Parnell (R) has lost his battle for custody of his three children after his estranged wife accused him of physical and verbal abuse, a ruling likely to deal a devastating setback to his campaign.
Parnell had been a leading GOP contender, endorsed by former President Donald Trump, in the race to succeed Pennsylvania Republican Sen. Pat Toomey. His allies had hoped a favorable ruling in the custody case would help discredit the abuse accusations that he had denied under oath.
Wait for it. Wait……
Sean Parnell Suspends His Senate Campaign
Leaked Texts: Jan. 6 Organizers Say They Were 'Following POTUS' Lead'
What would Republicans have done if Kyle Rittenhouse had killed a fetus?

— Middle Age Riot (@middleageriot) November 20, 2021
Jan. 6 panel tells court it urgently needs Trump records
It's Not Polarization, It's Republican Radicalization
While it's true that the country is more deeply divided along partisan lines than it has been in the past, it is wrong to suggest a symmetrical devolution into irrational hatred. The polarization argument too often treats both sides as equally worthy of blame, characterizing the problem as a sort of free-floating affliction (e.g., 'lack of trust').
This blurs the distinction between a Democratic Party that is marginally more progressive in policy positions than it was a decade ago, and a Republican Party that routinely lies, courts violence and seeks to define America as a White Christian nation.
Subpoenas Issued for 5 Trump Allies
The House select committee investigating the January 6 riot issued a new round of subpoenas on Monday to five of former President Donald Trump's allies directly involved in planning 'Stop the Steal' rallies, including longtime Republican operative Roger Stone and conspiracy theorist Alex Jones.
RNC Is Paying Trump's Personal Legal Bills
The Republican National Committee is paying some personal legal bills for former president Donald Trump, spending party funds to pay a lawyer representing Trump in investigations into his financial practices in New York.
There has been no indication that either investigation involves Trump's time as president, or any of his political campaigns.
Trump Administration Staff Are Squealing to Jan. 6 Committee, Member Says
Serendipity:
How to Discuss Climate Change This Holiday Season Without Pissing Off Everyone


Badge thanks to @arcange
Meme credit: Bubbasjokeshack (source)
---
---