Odds and Ends — 26 July 2022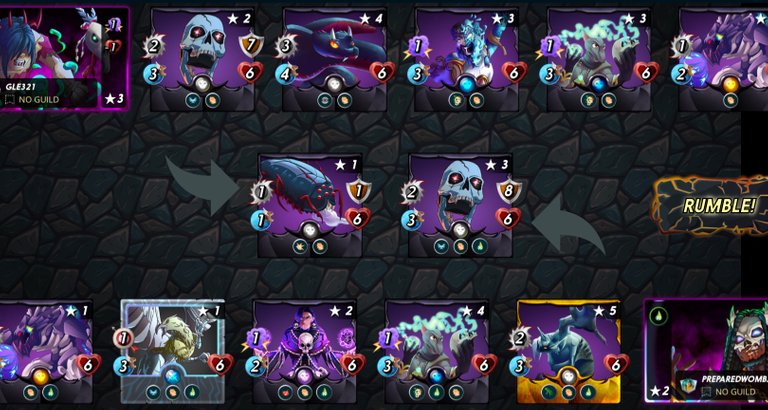 Death vs. Death can sometimes be boring, but
poison can (un)liven things up
.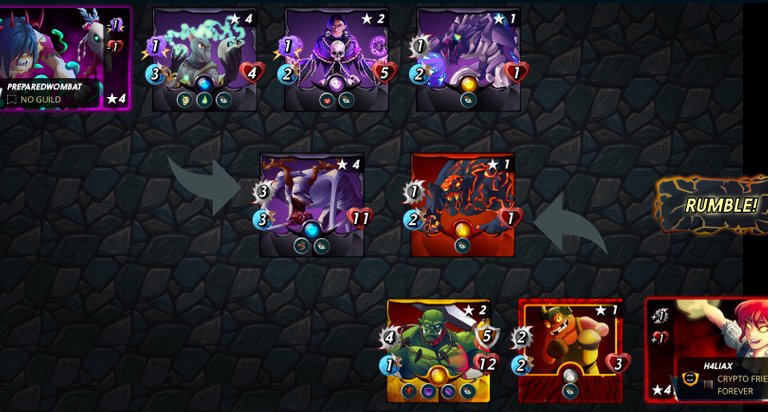 Possibly my strangest victory yet.
I don't understand my opponent's strategy. Why put your tank at the back and let your low-mana monsters get killed off before they get to take advantage of the Opportunity rule set?
Cryptocurrency, Investing, Money, Economy, and Debt:
Can China's economy avoid a Japan-style stagnation?
~40% of all 19M bitcoins are in loss (blue). Historically blue is a great "accumulation zone". How long blue?
- Could be 1 month (Covid2020)
- or 2 months (2011)
- 6 months (2018/19)
- 9 months (2014/15)
Time will tell. Currently at 3 blue dots. Are you going to wait until green? pic.twitter.com/qKPrgebwjI

— PlanB (@100trillionUSD) July 25, 2022
The SEC's Escalating Battle Against Crypto
Coronavirus News, Analysis, and Opinion:
Think You've Never Had Covid-19? Think Again
Coronavirus: Japan struggles with record-setting seventh wave
Politics:
Biden Slams Trump for Failing to Act on January 6
President Joe Biden castigated his predecessor Monday for failing to respond to the January 6, 2021, insurrection, contrasting Donald Trump's lack of action with the heroics of police officers responding to the Capitol riot.
Said Biden: "And for three hours, the defeated former President of the United States watched it all happen as he sat in the comfort of the private dining room next to the Oval Office. While he was doing that, brave law enforcement officers were subject to the medieval hell for three hours, dripping in blood, surrounded by carnage."
Steve Bannon Calls On '4,000 Shock Troops' To 'Deconstruct' The Government 'Brick By Brick'
18 U.S. Code § 2384 says "Hi Steve!"
GOP lawmaker attended gay son's wedding 3 days after voting against same-sex marriage
The gay son of Rep. Glenn Thompson, R-Pa., got married on Friday. A few days earlier, his father voted against the Respect for Marriage Act.
Trump-endorsed, obviously: J.D. Vance Says People Should Stay In 'Violent' Marriages
I'm old enough to remember when Republican politicians could denounce Nazis without alienating their base.

— Middle Age Riot (@middleageriot) July 24, 2022
Surprise, surprise: Secret Service agents who tried to torpedo Hutchinson testimony lawyer up, refuse to testify
Anonymous news reports said Tony Ornato and Bobby Engel were willing to testify under oath. Now, not so much.
"Am I Going to Get Arrested if I Come to Illinois?"
This was absolutely the goal of the Supreme Court decision. It has produced a terrible chilling effect. It is emotional manipulation at a terrible scale.
California Trolls Texas With Assault Weapons Ban Modeled On Controversial Abortion Law
Lavrov says Russian goal to oust Ukraine's president
Lavrov's remarks contrasted sharply with the Kremlin's line early in the war, when Russian officials repeatedly emphasized that they weren't seeking to overthrow Zelenskyy's government.
Ukraine Moves To Criminalize Russian Passport Application
"Somebody said, 'Chris, it's a profile in courage.' And I said, 'Well, it's also a profile in unemployment.'" — Rep. Chris Jacobs (R-NY), after his stance on guns abruptly ended his political career.
Myanmar Junta Executes Pro-Democracy Activists
Myanmar's military junta has executed four pro-democracy activists, carrying out its first death sentences in more than three decades and defying international appeals for restraint.
The deaths of the activists, including two of the most prominent leaders of the resistance, sent shock waves through the country Monday and was seen as the junta's latest attempt to instill terror since violently seizing power last year.
Pence's Former Chief of Staff Subpoenaed by Grand Jury
'I Used to Be Optimistic About America'
I wish I could say that such a scenario is implausible, but it is all too realistic. I used to be an optimist about America's future. Not anymore. There's a good reason that so many people I know are acquiring foreign passports and talking about moving somewhere else: The prognosis is grim.
As political scientist Brian Klaas just wrote in the Atlantic, given that the GOP has become 'authoritarian to its core,' there are two main ways to save America: Either reform the Republican Party or ensure that it never wields power again. But a MAGA-fied GOP is likely to gain control of at least one chamber of Congress in the fall and could win complete power in 2024.
As Jan. 6 Panel's Evidence Piled Up, Conservative Media Doubled Down
Trump Crossed Out Call to Prosecute Capitol Rioters
Rep. Elaine Luria (D-VA), a member of the January 6 Committee, released video of depositions and exhibits showing that Donald Trump crossed out lines in his prepared remarks on January 7 that he would call on the Department of Justice to prosecute the Capitol rioters.
Russia's Gazprom tightens squeeze on gas flow to Europe
conservative conferences are beyond parody pic.twitter.com/zNkcYHtJV1

— Aaron Rupar (@atrupar) July 22, 2022
Serendipity:
Megalodon sharks ruled the oceans millions of years ago – new analyses of giant fossilized teeth are helping scientists unravel the mystery of their extinction


Badge thanks to @arcange
---
---