Odds and Ends — 27 August 2021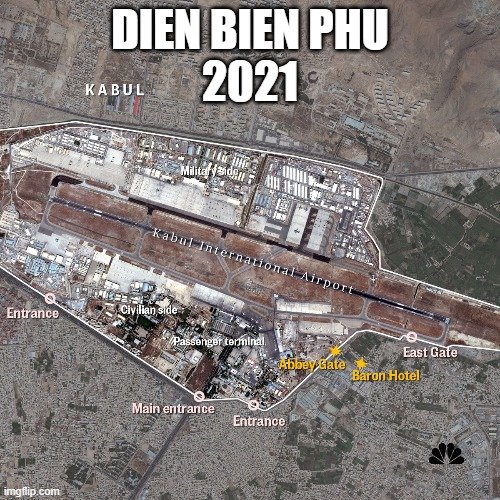 Cryptocurrency, Investing, Money, Economy, and Debt:
I'm amazed that this has gotten so little attention: Saudi Arabia, Russia sign military cooperation agreement. Beyond the military implications, it's a huge hint that the Petrodollar system is nearing collapse. And remember kids, the Petrodollar system is how the USA has been able to export inflation for decades. Massive implications, all but ignored by most media outlets.
Global Supply Chain Problem Keeps Getting Worse
A supply chain crunch that was meant to be temporary now looks like it will last well into next year as the surging delta variant upends factory production in Asia and disrupts shipping, posing more shocks to the world economy.
Here's the projected worldwide Bitcoin users expressed in Internet years:

Internet 1997 = Bitcoin 2021
Internet 2005 = Bitcoin 2025
Internet 2010 = Bitcoin 2028

Here's how the Internet changed... pic.twitter.com/CzrE83JVMJ

— Willy Woo (@woonomic) August 26, 2021
Bitcoin Futures ETF Likely To Be Approved In October: Bloomberg Analyst
TSMC is raising chip prices as supply shortages continue
Riddle Me This:
On the old chain back in 2017 when I joined and maybe into 2018, memos could be encrypted, very effective private communications. For some reason I've never learned, that excellent feature was disabled.
Why does Hive not re-enable it?
Coronavirus News, Analysis, and Opinion:
Warnings About the Sturgis Rally Have Come True
In western South Dakota's Meade County, more than one in three COVID-19 tests are currently returning positive, and over the last three weeks, seven-day average case counts have increased by 3,400 percent. This exponential growth in cases is likely attributable to the 81st Sturgis Motorcycle Rally, which drew an estimated half a million visitors to Meade County and its environs from Aug. 6 through 15, potentially acting as a superspreader event.
The state more broadly has witnessed a 686.8 percent increase in daily case counts over the past three weeks, currently more than 10 times the nationwide rate.
Very big news if this turns out to be true: "Inescapable" COVID-19 Antibody Discovery – Neutralizes All Known SARS-CoV-2 Strains
Florida ER Doctor Booted From Hospital After Offering $50 Mask Opt-Out Letters To Parents
Politics:
Capitol Police Officers Sue Trump and Allies Over Election Lies and Jan. 6
In related news, Officer who shot Ashli Babbitt during Capitol riot breaks silence
US judge reprimands Trump election lawyers
Judge Parker said the lawyers intended to undermine the electoral system.
"This case was never about fraud — it was about undermining the people's faith in our democracy and debasing the judicial process to do so," she said in her ruling.
Is the FBI telling us the truth about the Jan. 6 coup attempt? Because it doesn't feel that way.
Why the Media Is Worse for Biden Than Trump
Arizona AG threatens Maricopa County funds over election audit
Politico sells to German publishing giant Axel Springer in deal reportedly worth $1 billion
The Afghanistan Debacle:
Who's the genius who thought this was a good idea? U.S. Gave Taliban List of People They Wanted Out
U.S. officials in Kabul gave the Taliban a list of names of American citizens, green card holders and Afghan allies to grant entry into the militant-controlled outer perimeter of the city's airport, a choice that's prompted outrage behind the scenes from lawmakers and military officials.
The move was designed to expedite the evacuation of tens of thousands of people from Afghanistan… But the decision to provide specific names to the Taliban, which has a history of brutally murdering Afghans who collaborated with the U.S. and other coalition forces during the conflict, has angered lawmakers and military officials.
GOP faces hurdles in push to make Afghanistan matter in the midterms
A Baby Born To Mom Fleeing Afghanistan Is Named After The Evacuation Flight
Serendipity:
He's In Prison For Killing A Trooper. Now, Some Black Police Groups Want Him Released
I Made Thousands on OnlyFans. I Have a Dark Suspicion of What's Coming.
Edward Snowden: The All-Seeing "i": Apple Just Declared War on Your Privacy


Badge thanks to @arcange
Meme credit: cotheco (source)
---
---