Odds and Ends — 28 August 2021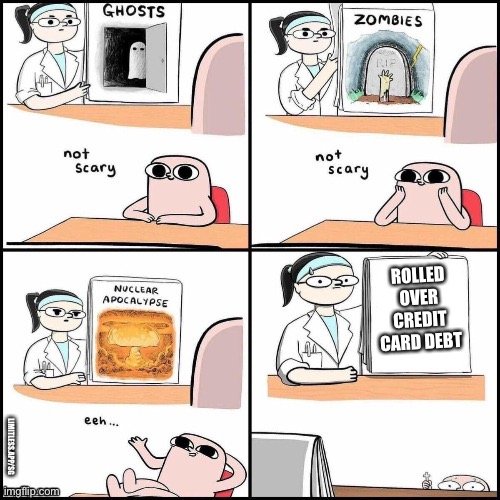 Cryptocurrency, Investing, Money, Economy, and Debt:
Square's Jack Dorsey Plans to Build Decentralized Bitcoin Exchange
Color me skeptical. Jack Dorsey and decentralized in the same sentence?
Number of Cardano millionaires rises by 173% after ADA price hits new highs
Coronavirus News, Analysis, and Opinion:
Liberty University announces campus-wide quarantine amid COVID-19 surge
Republican Senator Says the Unvaccinated Are the Problem
Sen. Thom Tillis told a conservative local business group that anti-pandemic measures should focus on getting North Carolinians vaccinated, not on migrants at the U.S.-Mexico border.
"If you look at a state like North Carolina, even absent the possible threat of spreading through illegal crossings, we've got a real problem here with people not getting the vaccine," Tills said Aug. 26 to the Council of Independent Business Owners.
The recently reelected Republican's statement in the Zoom meeting with CIBO flies in the face of right-wing claims that the surge of Central American migrants is driving the country's current COVID-19 spike.
Politics:
'Surveillance state': Australian police given sweeping new hacking powers
White House More Than Doubles Inflation Forecast
The White House more than doubled its forecast for annual inflation in new projections released Friday, as supply-chain disruptions stemming from the Covid-19 pandemic continue to put upward pressure on prices.
Um, what about fiscal and monetary policy and their part in inflation?
Trump has good reason to be triggered by Jan. 6 commission: Records request suggests a real probe
Real Accountability for Those Responsible for Jan. 6 Is Actually Starting to Pile Up
Only the best endorsees: Police report: Herschel Walker's ex-girlfriend claimed he threatened her life
Trump's Supreme Court just showed why court-packing is necessary to save U.S. democracy
Maybe so, but progressives are foolish to acquiesce to using the term "court-packing" that the right uses. Framing the debate is half of winning any political battle.
Presidential Legacies Are Built on Past Presidents
Biden inherited the strongest Taliban and the smallest U.S. force in the war's history. That was a very poor hand to play. That he has played his poor hand so poorly is now part of his presidential legacy…
Biden owns this, just as Bush owned the accumulated intelligence failures that led to 9/11; just as Jimmy Carter owned the Iranian revolution that was 30 years in the making; just as Gerald Ford owned the last chopper out of Saigon a generation after Harry S. Truman sent the first Americans in.
The Afghanistan Debacle:
Biden's Potential Jimmy Carter Moment
Biden will undoubtedly attract far more of the blame than he deserves for the closing chapter of America's longest war. The defeat to the Taliban was a whole-of-government, bipartisan, multiple-presidency operation. But Biden's name will always be associated with the manner of America's pullout.
On Thursday, he dug a deeper hole for himself. As the US evacuation was accelerating, Biden vowed that 'America will not be intimidated.' He promised that the US would strike back against the terrorists 'at our time, at the place we choose and the moment of our choosing.' The gulf between Biden's boilerplate rhetoric and the reality of a retreating superpower will be hard for White House aides to spin away.
Serendipity:
Greenhouse Gas Levels Are The Highest Ever Seen — And That's Going Back 800,000 Years


Badge thanks to @arcange
Meme credit: Ka-mingLim (source)
---
---