Odds and Ends — 29 July 2022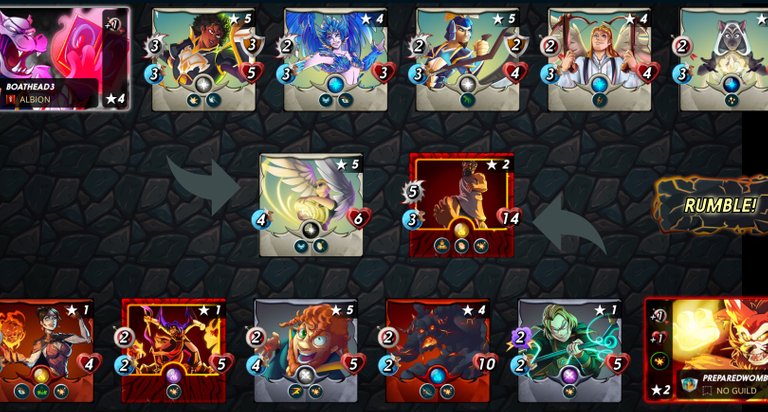 Yodin Zulu comes through
(Aim True and Even Stevens rule sets).
Magnor kicks butt
with the Spreading Fury rule set.
Twice now, I've had a weird problem when renting a Level 2 Ruler of the Seas. It shows up fine under My Cards. It shows up fine under RENTED TO ME. But when I enter a battle, it does not show up as a useable monster. All other rentals work okay, but what the hell's wrong with Ruler of the Seas? Has anyone else had similar problems with that card, or others?
Cryptocurrency, Investing, Money, Economy, and Debt:
Crypto Lender Voyager Ordered by US Regulators to Stop Misleading Customers
The Federal Reserve and Federal Deposit Insurance Corp. issued a cease-and-desist statement to Voyager, saying it made false claims that its customers would have government protections.
US economy shrinks again ringing recession alarms
Immigration Shortfall Is an Economic Problem for the U.S.
This border crisis has come to dominate media coverage and political debate about immigration in America. All the while, another crisis of the opposite sort is brewing: a broader decline in immigration.
The resulting shortfall in the population is already making it harder for companies to find workers and threatens to do more damage to the economy. But whereas unauthorized border crossings are a perennial controversy, the drop in overall immigration has barely registered in Congress.
Coronavirus News, Analysis, and Opinion:
Millions still without sense of smell or taste after Covid-19
COVID outbreaks hit TSA, American and Southwest airlines at LAX
Biden Administration Plans to Offer Updated Booster Shots in September
It's unclear from the article whether or not those who've already had a second booster (such as age 65+ and immune compromised) will be eligible for a third booster.
Politics:
Democracies Hold Their Leaders Accountable
Since Gerald Ford pardoned Richard M. Nixon for his Watergate crimes 48 years ago, Americans have been fixated on the need to heal and unite. But the United States is a global outlier in granting de facto impunity to former presidents.
In many of the countries I've covered and followed closely as a foreign correspondent, prosecution of ex-leaders for crimes is not unusual and often expected by the public. In most cases, the democratic institutions not only held up but were bolstered by demonstrating that no one, even a former leader, is above the law.
Trump's legal team just used a line of defense that they're likely to make if he is criminally charged
I'm not a lawyer and I don't play one on TV, but I find it hard to believe that an "I believed my own lies" defense would prove to be effective. Unless maybe when combined with an insanity plea. Meh. I'd prefer to see him behind bars in a federal prison, but I guess I could settle for him being in a locked mental health facility, pumped full of antipsychotics.
An Antidemocratic Philosophy Called 'Neoreaction' Is Creeping Into GOP Politics
U.S. Says 75,000 Russians Killed or Injured in Ukraine
If even close to accurate, that's a staggering casualty toll for less than six months — greater than what the Soviets suffered in ten years of fighting in Afghanistan.
As Ukraine offensive gains momentum, Russia's 49th army called 'highly vulnerable'
Ukraine's counter-offensive in Kherson 'gathering momentum'; UK advisor warns of nuclear risk
Matt Gaetz voted against a bipartisan bill to support human trafficking victims because the one he has chained in his basement bangs the pipes when he's trying to sleep.

— Middle Age Riot (@middleageriot) July 27, 2022
Trump-Backed Candidate Has Aggressive Past
And barely more than a year ago, according to three people familiar with the incident, Miller's romantic relationship with former White House press secretary Stephanie Grisham ended when he pushed her against a wall and slapped her in the face in his Washington apartment after she accused him of cheating on her.
Trump Asks Court to Rule He Has 'Absolute Immunity'
Trying To Slice Abortions From Health Care Spits In The Face Of 50 Years Of Medical Progress
The Supreme Court has not just turned back the clock on reproductive health. It's done something worse. And we're already seeing the impact.
It's official: The attack on McMorrow backfired.
Wisconsin probe found 'absolutely no' election fraud
A Wisconsin judge said Thursday that a Republican-ordered, taxpayer-funded investigation into the 2020 election found "absolutely no evidence of election fraud," but did reveal contempt for the state's open records law by Assembly Speaker Robin Vos and a former state Supreme Court justice he hired.
Susan Collins: Democrats' Climate Deal May Doom Bipartisan Efforts On Same-Sex Marriage
Never mind that they're completely unrelated issues.
Former Pence Aides, Who Know Where Trump's Bodies Are Buried, Have Been Talking to the Feds
Ukraine's shadow army resisting Russian occupation
Serendipity:
What the US can learn from apartheid-era book bans in South Africa
These hurricane flood maps reveal the climate future for Miami, NYC and D.C.
Netflix retroactively editing Stranger Things is the beginning of a dangerous TV trend


Badge thanks to @arcange
---
---