Odds and Ends — 3 January 2022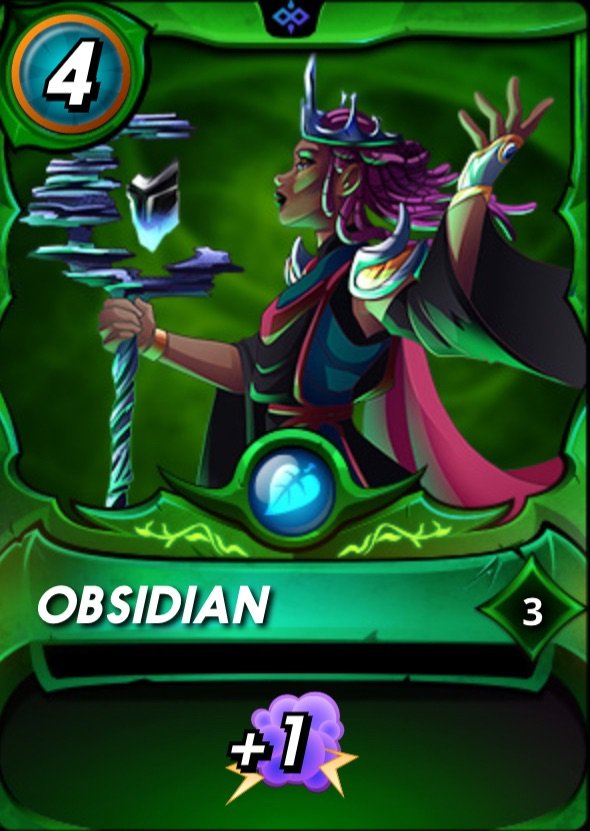 I'm a relative noob playing Splinterlands, only having played since October. And there's
a lot
I don't know about the game. Due to my inept play, I've been struggling in Bronze. So I fell back on the duffer's ploy of
peace through superior firepower
and decided to beef up a splinter. I bought 14 Obsidian summoners and leveled up to Level 3. Then found out the hard way that, in Bronze, nothing higher than Level 2 is effective for Obsidian.
Oh well, no great loss. It'll still be at Level 3 if/when I make it to Silver and, for now, if I level up any other summoners while in Bronze, I'll just go to Level 2.
Cryptocurrency, Investing, Money, Economy, and Debt:
DAOs are the foundation of Web3, the creator economy and the future of work
Grayscale Holds $43B in Crypto Assets Under Management, Down From $60.9B in Early November
NFTs to help brewers and farmers preserve UNESCO Belgian beer heritage
Coronavirus News, Analysis, and Opinion:
How This Pandemic Has Left Us Less Prepared for Next One
China put up barriers to studying the origins of Covid-19, leading to a conflict that means less scientific collaboration and more mistrust among global powers that must work together to head off the next disaster
CNN Story Perfectly Captures The Mass Covid Neuroticism Of 2021
What exactly is ZeroHedge's point? Their glee that a vaccinated person contracted Covid is odd. It's not as if any competent person has suggested that vaccination is 100% effective at preventing infection. It simply reduces the chance of infection and, if one does contract the disease, tends to reduce severity. Everybody understands that there can be breakthrough cases.
Politics:
At time of Capitol prayer service Jan. 6, Trump will deliver remarks doubling down on the 'Big Lie'
Major blaze rips through South Africa parliament building
Mussolini seized full power 97 years ago: Does Donald Trump long to follow suit?
"I, and I alone, assume the political, moral and historical responsibility for all that has happened."
Capitol rioters' tears, remorse don't spare them from jail
The Good, the Bad, and the Ugly of Biden's First Year
Efforts to Trump-proof presidential certification crash into congressional realities
Have you seen these people? Here are some of the 350 insurrectionists the FBI is still looking for.
Russia 'very likely' to invade Ukraine without 'enormous sanctions' – Schiff
Russia is "very likely" to invade Ukraine and might only be deterred by "enormous sanctions", the chair of the US House intelligence committee said on Sunday.
An invasion, Schiff said, would see "more Nato assets closer to Russia … the opposite impact of what Putin is trying to achieve".
Cheney: Jan. 6 Committee Has 'Firsthand Testimony' Trump Resisted Pleas To Stop Attack
Serendipity:
The Next Disaster Coming to the Great Plains
A century after the Dust Bowl, another environmental catastrophe is coming to the High Plains of western Kansas. The signs are subtle but unequivocal: dry riverbeds, fields of sand, the sound of irrigation motors straining to pump from dwindling aquifers.
"We face a fundamental choice," Connie Owen, the director of the Kansas Water Office, said to a group of state legislators, lobbyists, groundwater managers, and experts who assembled here last summer to debate the future of the region's groundwater, now in steep decline due to overuse by industrial agriculture. "What hangs in the balance is even more than the loss of livelihoods, communities, or an entire region's economy—it is the character of who we want to be as a people."
AT&T, Verizon reject Buttigieg's plea to delay 5G launch amid warnings of aviation chaos


Badge thanks to @arcange
---
---