Odds and Ends — 6 August 2022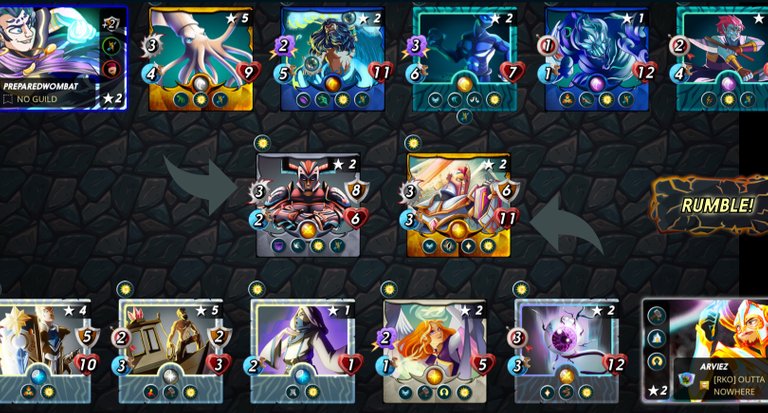 A long, messy battle
between Lir Deepswimmer and Chanseus, 99 mana, both tanks still alive into the 6th round, 17 rounds altogether.
Cryptocurrency, Investing, Money, Economy, and Debt:
Solana Wallets Targeted in Latest Multimillion-Dollar Hack
Over 8,000 internet-connected "hot" wallets have been compromised so far, but the source of the attack remains unknown.
U.K. Faces Protracted Recession
Britain faces a protracted recession and the worst squeeze in living standards in more than 60 years after the Bank of England raised interest rates sharply and forecast inflation would hit 13 percent by the end of the year.
Voyager plans to resume cash withdrawals on Aug. 11
Coronavirus News, Analysis, and Opinion:
The Coronavirus Has One Strategy We Can't Vaccinate Against
It may be getting better at dodging one of the immune system's main defenses.
Larry Brilliant Says Covid Rapid Antigen Tests Are Bad for Public Health
The epidemiologist who helped quash smallpox talks about what we're doing wrong on monkeypox, vaccines, and antigen tests.
Politics:
Bill Barr Says Prosecutors Are Looking at Trump
Former Attorney General Bill Barr called the newest federal grand jury subpoenas probing the Jan. 6, 2021, Capitol riot 'a significant event,' one that suggests that government prosecutors are probing high-ranking Trump administration officials and allies, and even former President Donald Trump.
Said Barr: "This suggests to me that they're taking a hard look at the group at the top, including the president and the people immediately around him who were involved in this."
Now We Finally Know: Notorious Kremlin-Linked Oligarch Paid For Giuliani's Trips
Facebook Cuts Efforts to Stop Misinformation
Facebook owner Meta is quietly curtailing some of the safeguards designed to thwart voting misinformation or foreign interference in U.S. elections as the November midterm vote approaches.
U.S. readies new $1 billion Ukraine weapons package
The Next Phase in the Ukraine War Targets Europe
The second front has opened in the battle for Ukraine—an energy war in Europe. There's no mystery about Vladimir Putin's strategy. He laid it out at an economic conference in St. Petersburg in June: high energy prices, which bring hardship as they radiate through the European economy, which will create social turmoil, which will mean that people vote their pained pocketbooks. This in turn will bring to power populist parties that will, to use his own language, change 'the elites' in Europe.
The ultimate aim is to bring governments to power in Europe that aren't committed to supporting Ukraine and thus fracture the Western coalition.
Trump Still Talking to Witnesses
I doubt that Merrick Garland is amused.
Roe and Reform Matters Even More for the House Than the Senate
"Christian Nationalism" Used to Be Taboo. Now It's All the Rage.
The FBI confirms its Brett Kavanaugh investigation was a total sham
Oh, well, it's not like he received a lifetime appointment to the Supreme Court or anything.
The Oak Creek massacre signaled the rise of White supremacist violence. But the warnings went unheeded
How 3 presidents announced the deaths of terrorist leaders and what it says about them
Trump Begs for Donations for 'Upcoming' CNN Lawsuit
It's been over a week since former President Donald Trump pledged that he would be filing a lawsuit against CNN.
Yet, instead of court documents being filed, Trump appears to be more preoccupied with begging followers to send in money to 'support' the so far non-existent legal action.
Serendipity:
For fans and non-fans alike, Netflix's 'The Sandman' is a dream come true
NOT from The Onion: Top scientist admits 'space telescope image' was actually a slice of chorizo


Badge thanks to @arcange
---
---