Quarantine Diaries: Day 344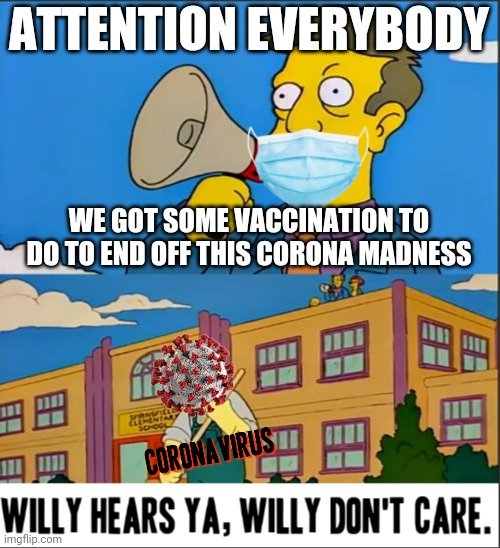 Coronavirus News, Analysis, and Opinion:
US life expectancy drops a year in pandemic, most since WWII
Researchers urge delaying Pfizer vaccine's second dose as first highly effective
On social media, vaccine misinformation mixes with extreme faith
The coronavirus is here to stay — here's what that means
A Nature survey shows many scientists expect the virus that causes COVID-19 to become endemic, but it could pose less danger over time.
FBI, U.S. attorney in Brooklyn probing Cuomo administration on nursing homes
Cryptocurrency, Investing, Money, Economy, and Debt:
If you've you've ever thought that manipulation of the silver market was just a conspiracy theory, read this: Twilight Zone As ETF Provider Warns Buying Silver Will Harm Hedge Funds And Large Banks
Millions of Jobs Probably Aren't Coming Back
Businesses are planning for a future where more people are working from home, traveling less for business, or replacing workers with robots. All of these modifications mean many workers will not be able to do the same job they did before the pandemic.
Amazon documents reveal company's secret strategy to dodge India's regulators
Texas está congelado:
How one Texas storm exposed an energy grid unprepared for climate change
Is Texas Facing A Humanitarian Crisis?
...my house is now resembling a refugee camp. yeah these are all my friends but crazy cause they all have young kids...
…Jared Tennant, a drone pilot in central Texas, captured stunning images of how downtown Austin has been lit up during the power grid collapse while surrounding and more impoverished communities on the outskirts of town have had their power cut…
…I'm getting phone calls from friends and elderly people in the community asking desperately for firewood…
…The water situation is getting alarming.. especially many elderly now trapped in homes with no heat or water…
Texas in turmoil and no one is taking responsibility: 'We are in the middle of a humanitarian crisis'
Democrats and social-media users have also called out Cruz for previously making light of California's power outages last year. In tweets last August, Cruz accused President Joe Biden and Vice President Kamala Harris — then both Democratic candidates — of wanting to make California's "failed energy policy the nationwide standard."
In response to criticism of his past tweets Tuesday night, Cruz acknowledged he had "no defense."
Houston Faces Dire Water Issues as Power Outages, Cold Push Texans To Their Limits
O'Rourke Says Texas Is 'Nearing a Failed State'
So much of this was avoidable. Going back to the deregulation of our electric grid here in Texas, which has actually created an incentive to not weatherize or protect against these events.
White House rebuts claims that green energy is to blame for Texas power outages
Politics:
Chris Hayes Slams Fox News' Latest 'Painful Culture War Idiocy'
Trump Fans Charged In Capitol Attack Didn't Like Antifa Getting Credit For Their Work
A Last-Minute Deal Between A Trump Official And ICE's Union To Hamper Biden's Policies Has Been Rejected
White House says Biden supports study of slavery reparations
Spare us: After Trump, seven Republican lectures Democrats never need to hear again
Serendipity:
Setting Realistic Homesteading Goals


Badge thanks to @arcange
Meme credit: TheQuinnDruRocksHard (source)
---
---