Random Thoughts About The Republic of Hivelandia
I'm here for the long haul. More than once, I've mentioned that my plan is to never power down, not withstanding Mike Tyson's "Everyone has a plan until they get punched in the mouth." (As an aside, DuckDuckGo seems to be uncertain whether he said Everyone or Everybody.)
If Hive crashes and burns (very unlikely IMO, but anything is possible), I'm out whatever fiat I used to buy tokens here or on the old chain. Meh, I'm under no illusions that I would have used those funds somewhere else more wisely.
But if Hive does well over the next several years, I'll do just fine. And a rising tide of Hive could lift a lot of boats, representing life-changing money for quite a few folks. Perhaps though, to not quite the degree that some might guess. As I said in a recent comment,
A higher price for the tokens probably would not translate into a proportional increase in earnings. If prices go 10x, earnings might only go 3x. A 10x price increase implies both many more new accounts and a vastly increased incentive for existing users to be competing for the reward pool. Also, people who now give out 10 100% upvotes a day might well shift to 25 40% upvotes per day.
Granted, curation earnings would go up proportionally for whatever staked HP a user had, but the same cannot be assumed for author earnings.
And if we have a huge rise in the price, there could be some problems. The availability of Resource Credits could become a real concern, as could our three-second blocks getting filled up (see for instance a recent post by @edicted discussing this). Now I'm not a dev, but I'm assuming that @blocktrades and other devs are at least thinking about potential first- or second-layer solutions. I hope.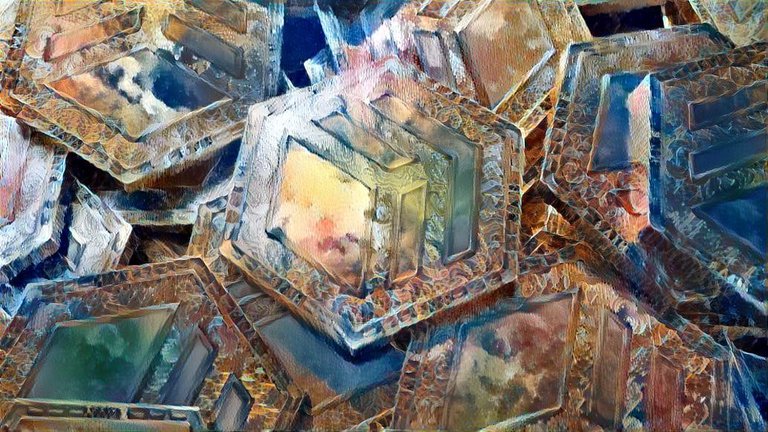 I've been participating in Hive Power Up Day fairly consistently (and just won 10 HP for doing so), but am strongly considering skipping it (other than nominal power ups) for the next few months. We've all seen several Hive pump and dumps over the last few months. Coincidentally(?), the last three months have seen dramatic run ups just after HPUD. Is there just one person behind them? All three of them have seen nearly simultaneous jumps for HIVE and the old chain's token. Could it be Justin Sun playing games?
So I'm thinking about doing some gambling the next few times and, if the pattern continues, using the internal market to sell my liquid HIVE for HBD on the pump, wait a few days for the dump, and then move back into HIVE.
Wash. Rinse. Repeat.
Well, that's the plan. Until I get punched in the mouth.
Disclaimer: This should not be construed as financial advice. I am not a registered financial advisor; I don't even play one on TV. Do your own due diligence. Batteries not included. Objects may be larger than they appear in mirror. Some assembly required. Do not taunt Happy Fun Ball.


Badge thanks to @arcange
Image credit: I've lost track of who made it originally (@doze?), I modified it with DeepDreamGenerator.
---
---