Creative Sunday - A little sweet temptation for home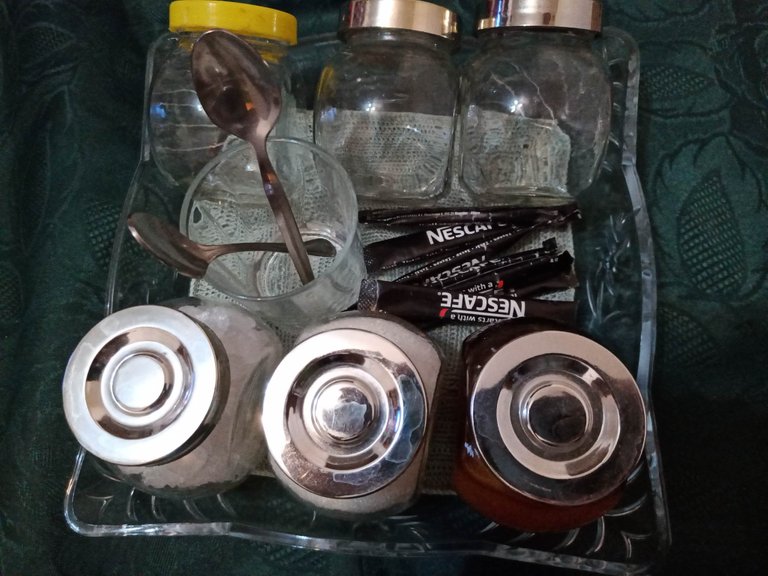 Hello, I'm sure my culture differs from yours. That's why I want to tell you about something that made an impression on me.
About 20 years ago, most homes had one TV. Of course now everything is much more affordable and often we can see in expensive homes there is a TV even in the bathroom or toilet, but times were different then.
There weren't many TV channels back then either, so you basically watched whatever was on TV. Thus, big and small we became real fans of shows like "Beauty and the Bold", "Dallas", "Esmeralda", "The Lady in White" and many others. You'd probably say - no big deal - the same thing happens everywhere.
Most of the movies my mother and grandmother used to watch were Latino American - who could forget "Cassandra" with Osvaldo Rios?
Years went by and the number of TV programs offered in my town increased. But that didn't stop my mother from watching soap operas, but now she has moved on to another destination - Turkey.
In my country there is a saying "like in a Turkish soap opera" - a long story with a lot of drama.
One of the movies I probably caught my mother watching the most (even I secretly watched, though I don't like that kind of drama series) was "Leaffall". The story there is about the life of a man and his family. How he married his son and the troubles with his daughter-in-law. They go from a wealthy family to an almost failing stick. It doesn't matter what the plot is. Now I want to tell you what impressed me about it.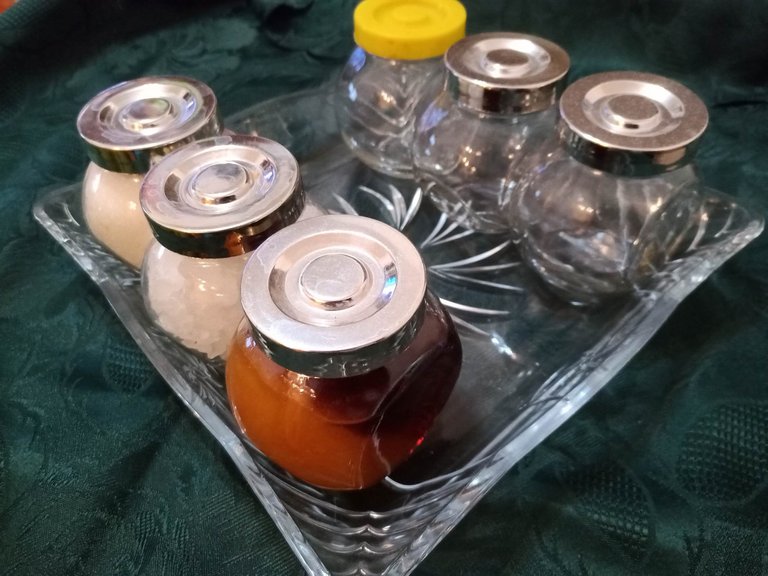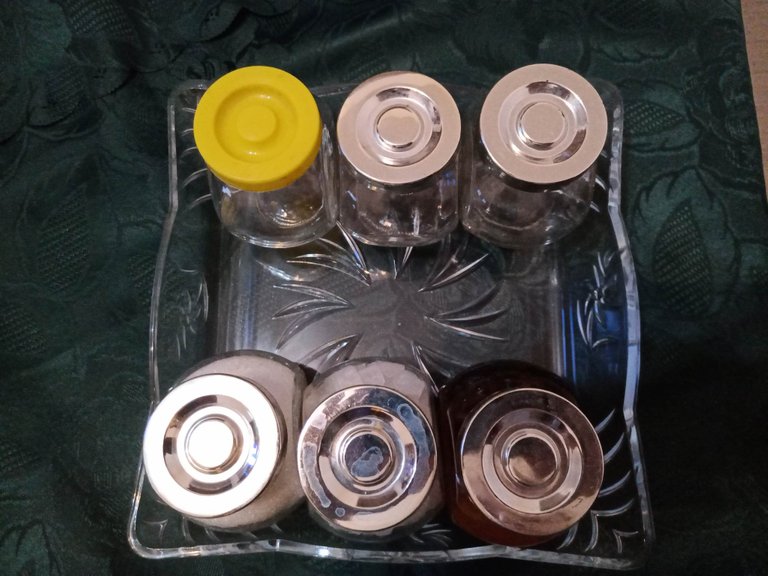 It offered coffee or tea at a certain hour or whenever a guest came. They were served with beautiful cups, saucers and bites in a beautiful tray with a sugar bowl. I don't know why, but I was always very happy when they brought them out. I really thought they were extremely beautiful.
Now that I'm older and settled into living in one place, I wanted something similar. I wanted to have a tray or something beautiful like that that I could put on the table when someone decided to visit us.
Honestly, I searched for about a year for the base for this installation. Not because there was no choice but because I wanted it to be specific - glass and square. I don't know why I had decided that it had to be exactly like that.
Then the search for the jars began. What should they be, what shape, how many...
I managed to find these - they're probably not the best choice but they work anyway.
As you can see from the photos there are currently 3 empty ones, they had lump brown sugar, crystal brown sugar and instant coffee in them. They are currently empty because there was a slight accident in the house and they were dampened and I had to dump the contents.
In the others you can see sugar crystals, sugar rocks and honey. The room I keep this plant in is warm and occasionally the honey stiffens and melts.
Everything was fine until I decided to put this installation on the table. it turned out that the jars were rattling with the base. I tried putting insulation like a paper napkin, but it didn't turn out as pretty as I wanted.
As you know I crochet. And what better way to do that than to make a towel like this myself.
Just for fun I started knitting with one color because I honestly didn't know what I could knit with it. According to the sales lady it was "military green".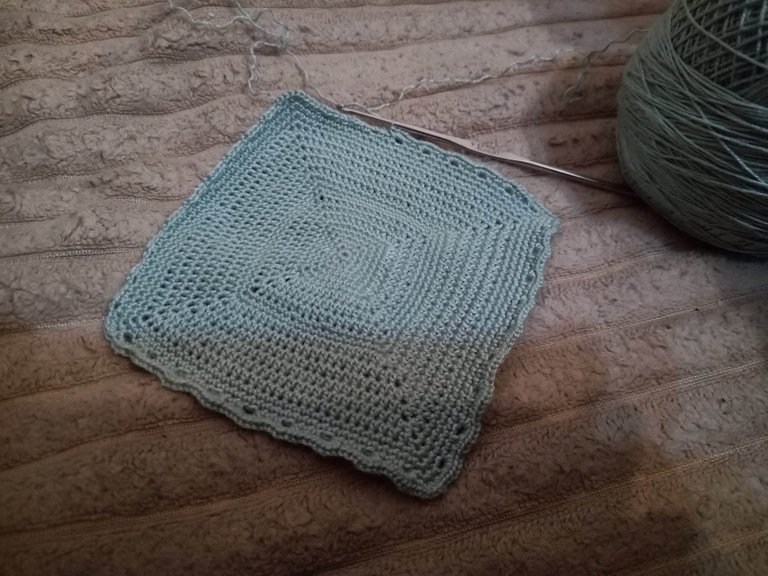 Of course I was knitting while my phone was out and .. many of the knitting steps are missing.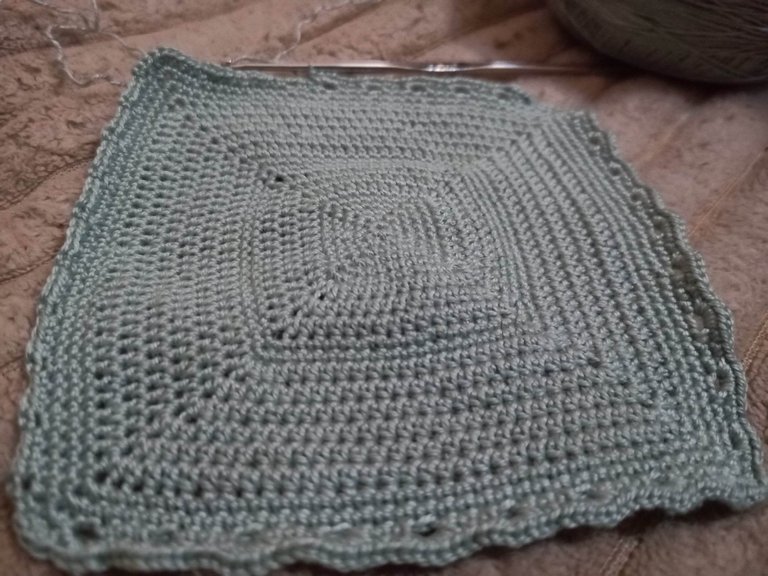 I started doing a square with sc and dc, sometimes and tried to do some empty stitches for maybes to get some more interesting design, but I kept getting some weird wave and unraveling.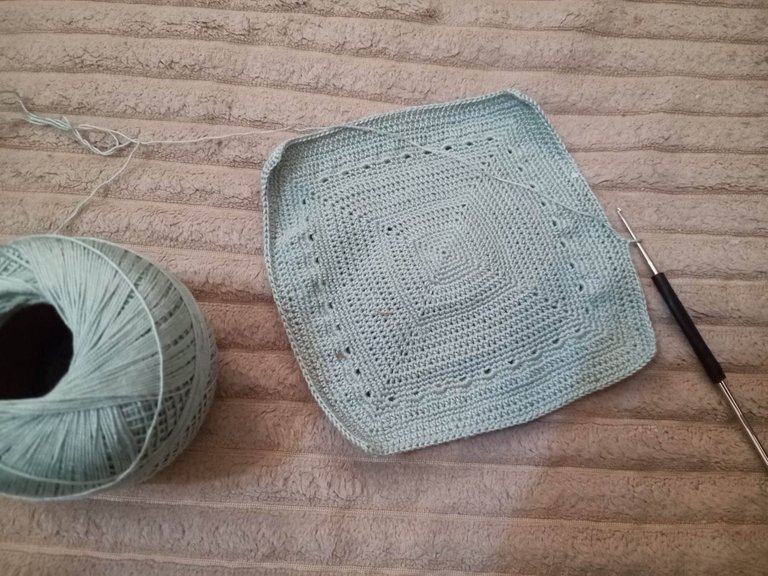 Knitting this way, I didn't count rows or anything. I just kept track of stitch count to the point of keeping the knitting square shaped. It worked!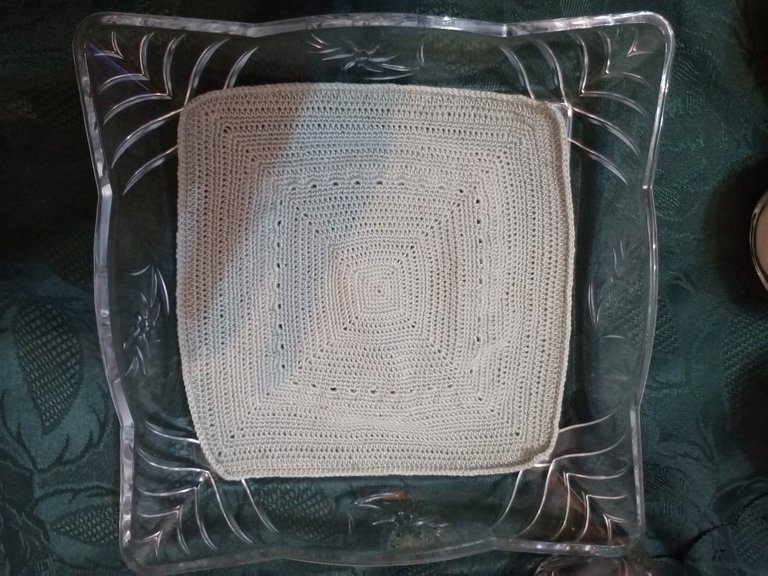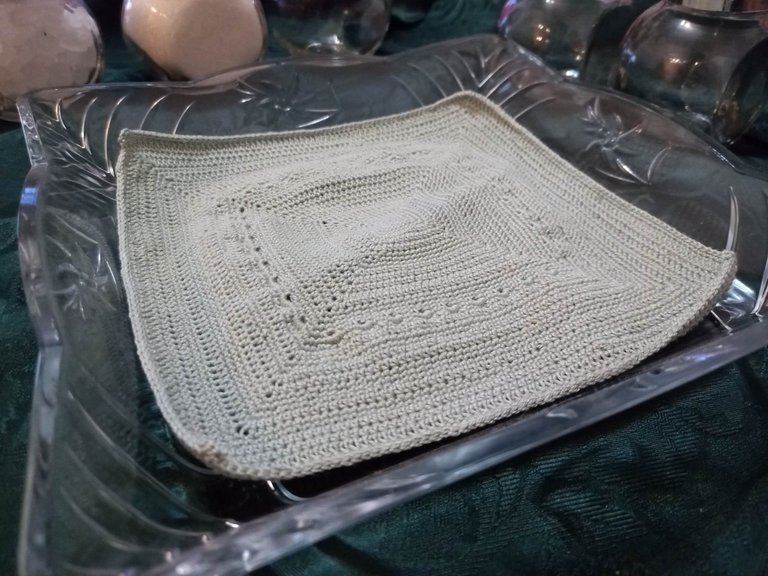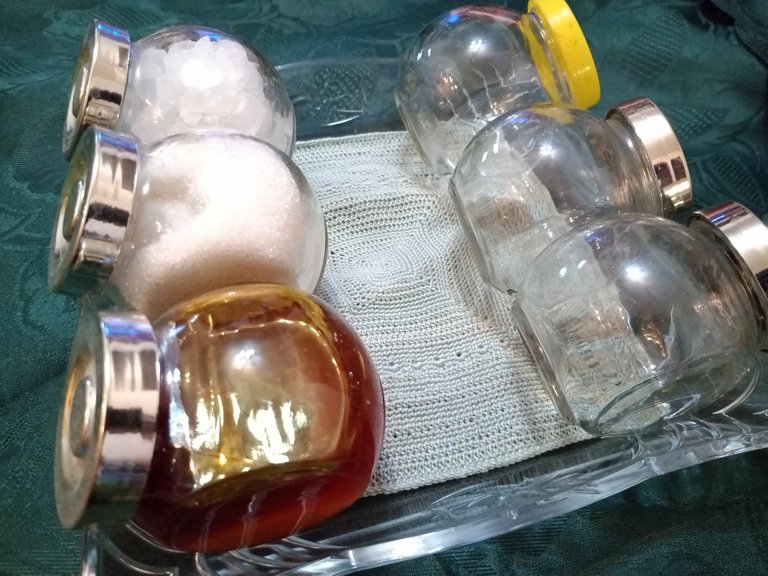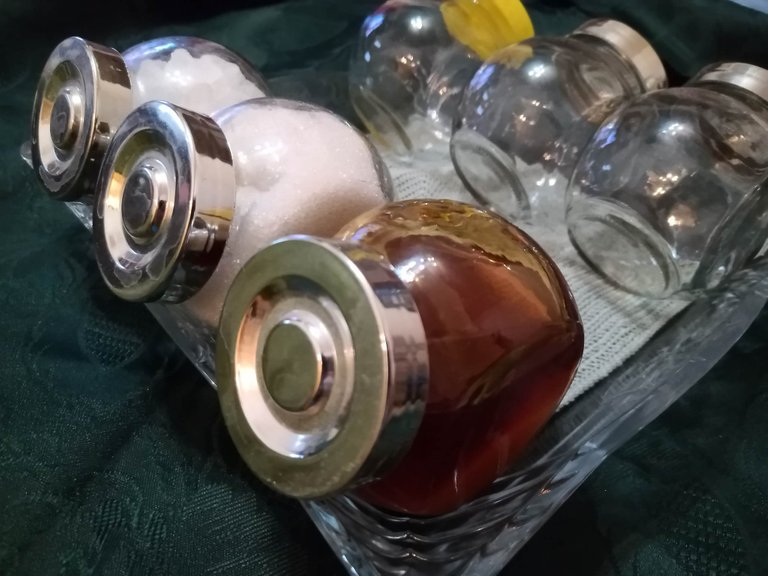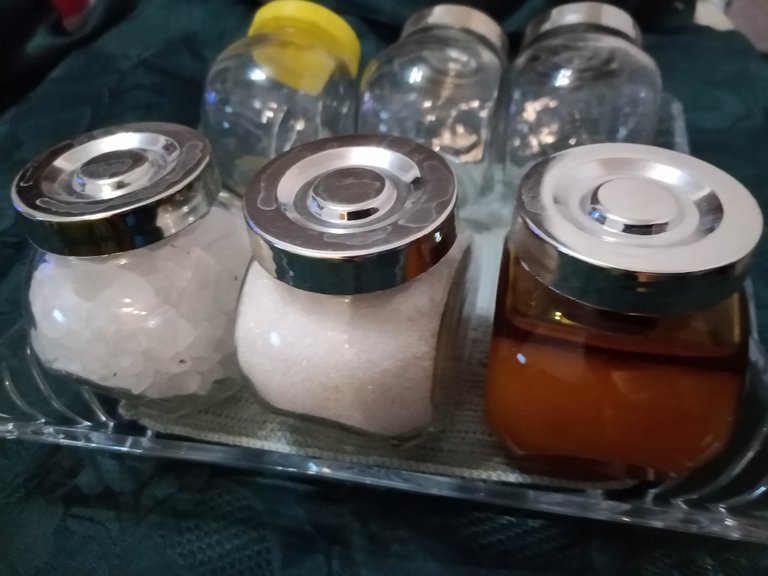 To complete my composition, I added some packets of sugar and a few spoons.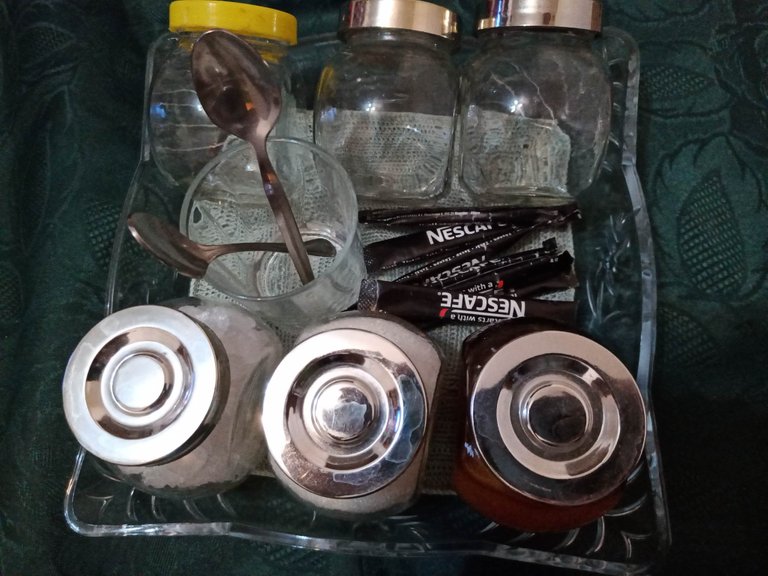 I am now in the process of searching for the perfect coffee and tea cups!
---
---