МАРТЕНИЧКА, НАПРАВЕНА ОТ МЕН / MARTENITSA, MADE BY ME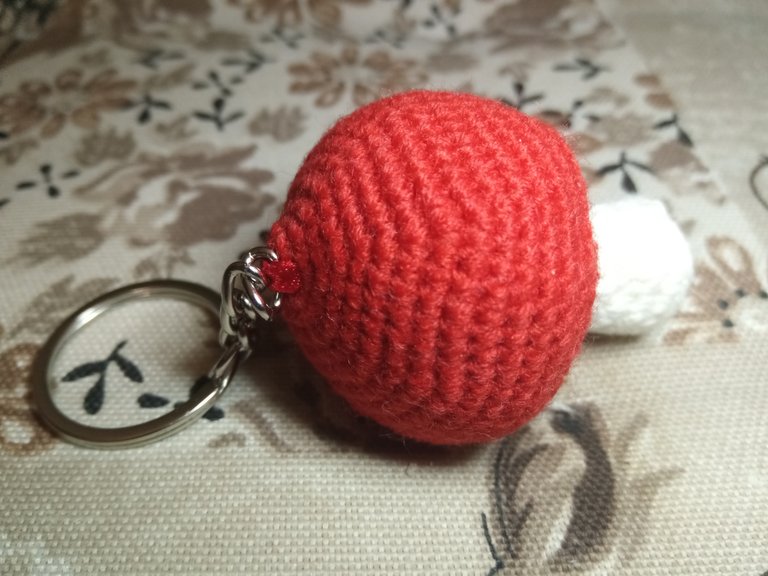 Здравейте, много ми хареса темата на предизвикателството и нямаше как да го пропусна. Обаче, както се случва често когато имаш повече задачи от очакваното пропускаш сроковете. Нищо. Така или иначе тази мартеничка я направих за предизвикателството и за подарък за близък на мен човек.
Hi, I really liked the theme of the challenge and couldn't pass it up. However, as often happens when you have more tasks than expected you miss the deadlines. Nothing. Anyway I made this martenitsa for the challenge and as a gift for someone close to me.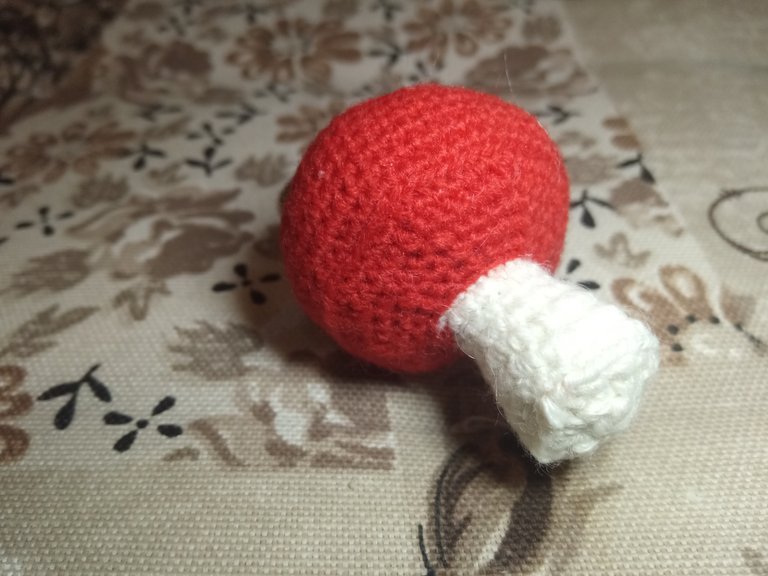 Ето как започна всичко.
Направих една шапка
That's how it all started.
I made a hat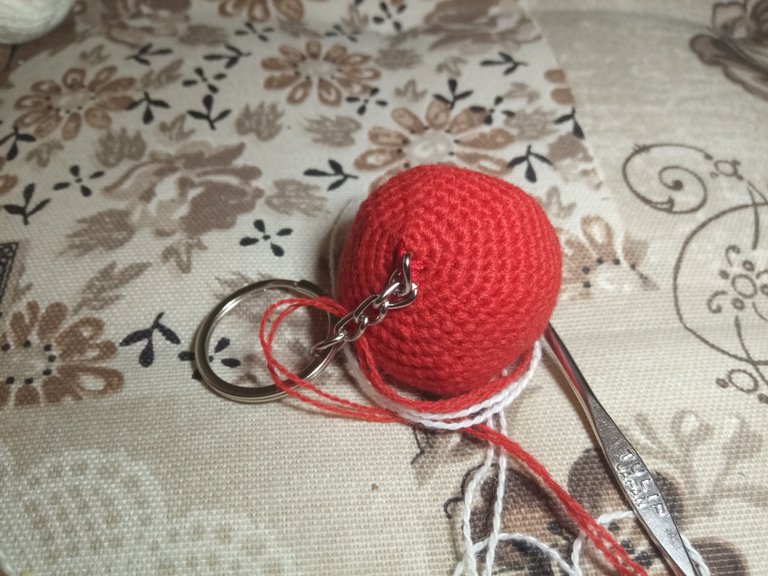 След това я напълних със силиконов пух и започнах да плета пънчето. Когато достигнах до желаната височина пънче, започнах да правя затварящи бримки.
Then I filled it with silicone fluff and started crocheting the stump. When I reached the stump height I wanted, I started to cast off stitches.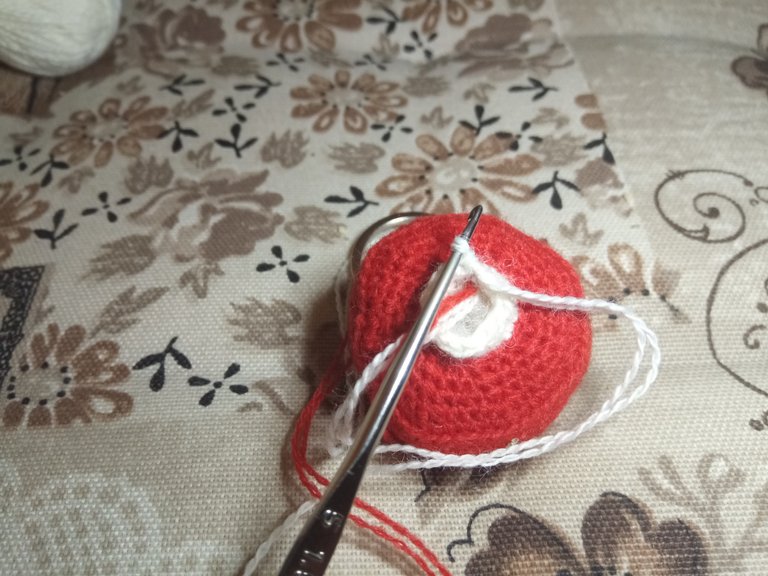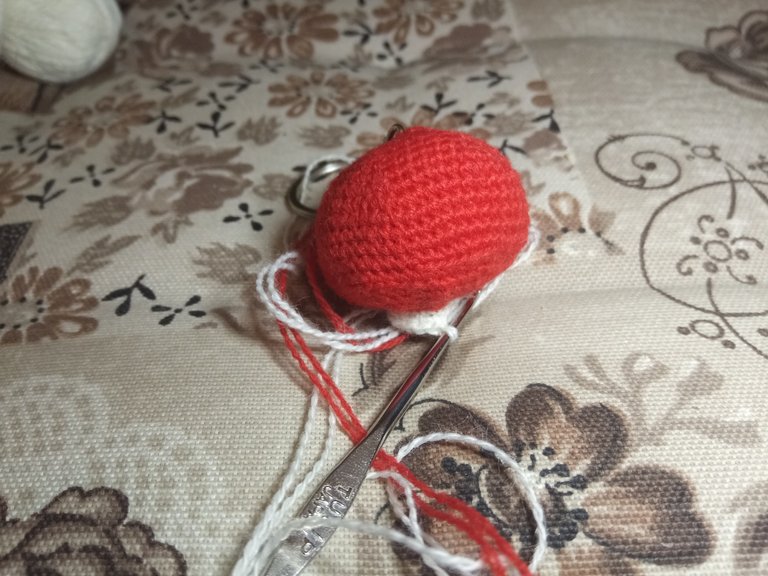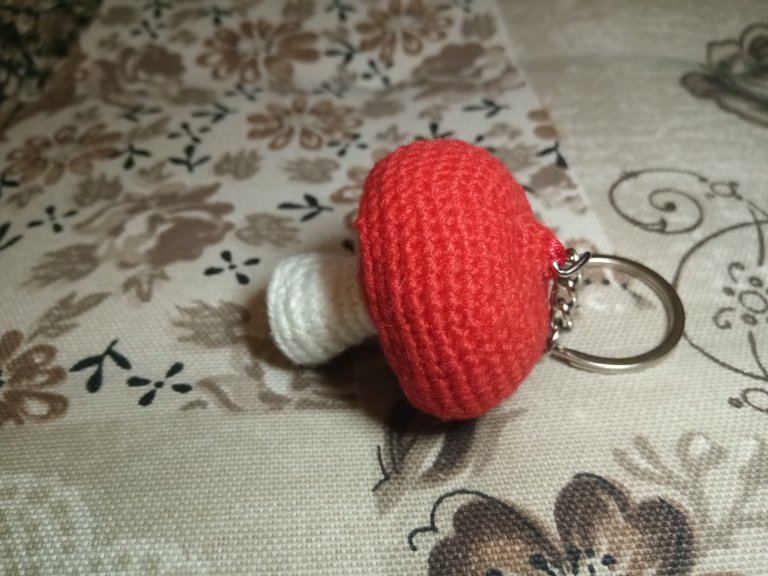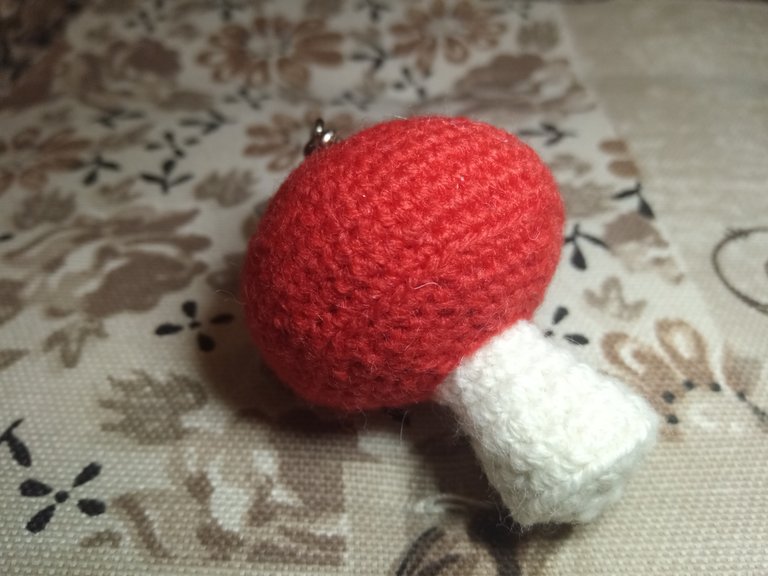 За да мога да оформя шапката ръба го обримчих повторно с игла.
Преждата която ползвах, вероятно е по-възрастна от мен. Моята баба наскоро ми я даде, защото тя вече не плете от години. Беше чисто нова, вълнена и тънка. За да мога да изградя гъбата и тя да бъде с достатъчна здравина използвах преждата на 2 ката. Плета стегнато и се късаше когато беше на един.
Получи се една сладка мартеничка, която може да се използва дори и след като премине въодушевлението от празника. Вярвам че за да намалим замърсяването на планетата трябва да използваме максимално, това което е около нас като вече изградени ресурси.
To be able to shape the hat brim I re-needled it.
The yarn I used is probably older than me. My grandmother recently gave it to me because she hasn't knit in years. It was brand new, wool and thin. In order to be able to build the sponge and have it be of sufficient strength I used the yarn in 2 skeins. It knit tight and tore when it was on one.
The result was a cute little martenitsa that can be used even after the excitement of the holiday has passed. I believe to reduce pollution on the planet we need to make the most of what is around us as already built up resources.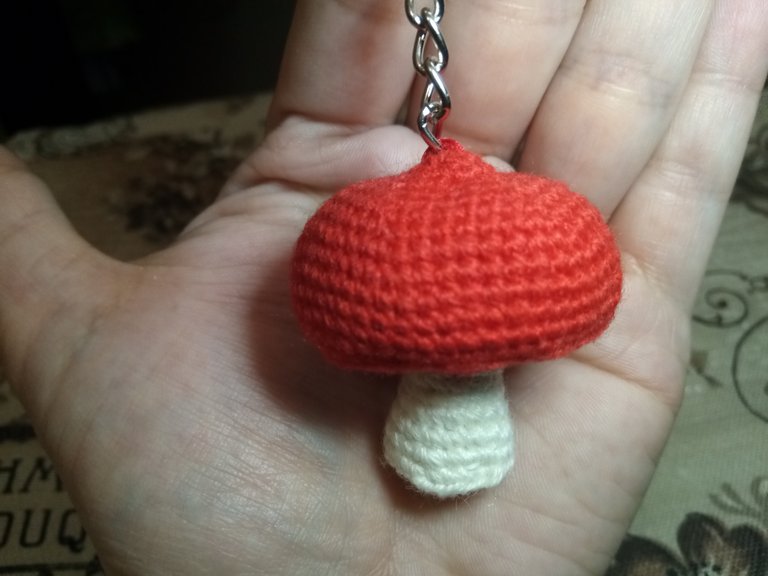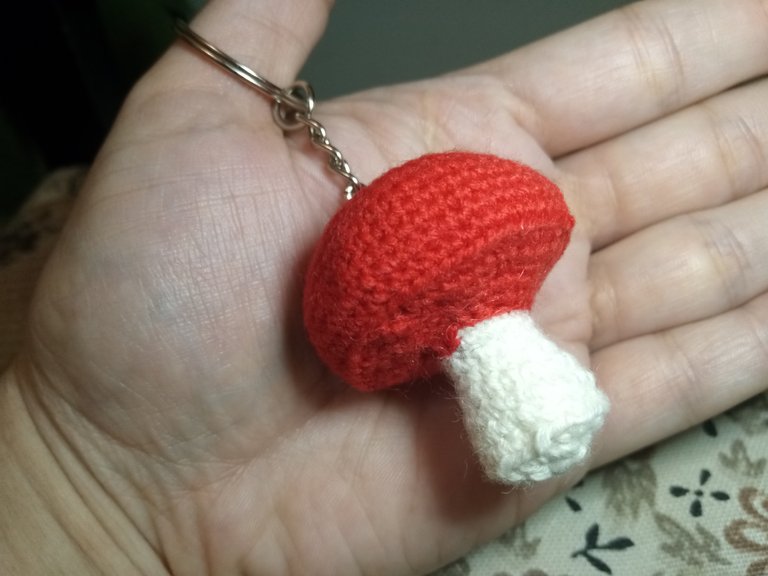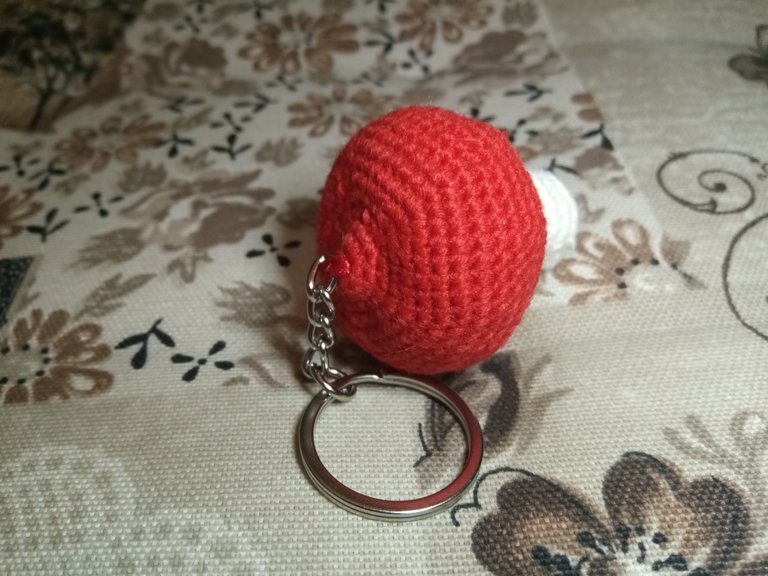 ---
---