Found a Small Stash of Silver and Copper!
Greetings, Silver Gold Stackers! Today, much like my father neck in his day, I stocked upon some collectible coins. Though the circumstances might be a bit different!
Backstory
It all began when my dad was a young lad, probably somewhere in the 1960s. He was cleaning out an attic when he found a small bag full of "Mercury" dimes! He was allowed to keep them and so began his story as a numismatist (coin collector). Over the years he has amassed many coins that he keeps in his homemade treasure chest. He even taught me from a young age to recognize American silver coins and, honestly, that makes cashier jobs more like scavenger hunts! Many an ignorant fool have paid for their Big Macs with silver quarters, dimes, and even buffalo nickels!
Present Day
As I was searching in an old drawer for some important bank documents, I found some coins. They were packaged up in protective pockets except for one; they were likely already like this whenever they were acquired.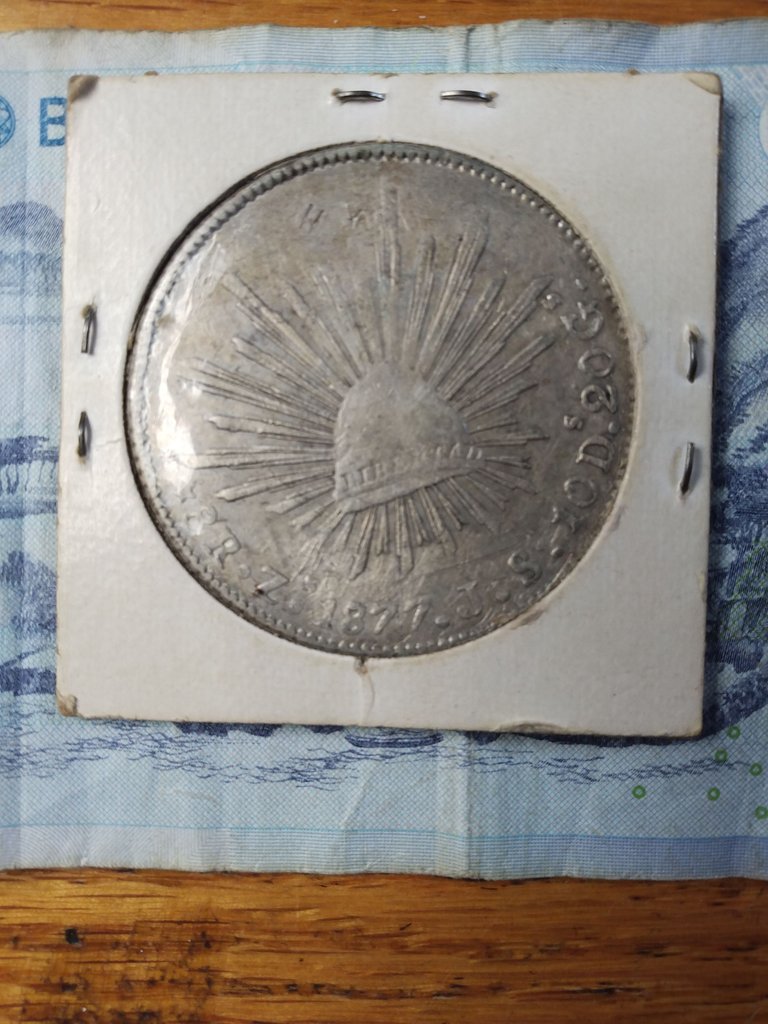 This is technically the reverse. It shows a cap with rays and "Liberty" in Spanish. The 8 is the denomination with the currency, R, being Reales. The Real was used from 1535 to 1897, and this coin was circulated from 1823 or '24 right until end of the Real. This one was minted in 1877 with Zs standing for the state of Zacatecasb but I don't know what J.S. is... Apparently there are 2.7 million in existence.
As for the rest of the numbers, according to a website I found called Numista, 24 *Granos = 1 Dinero and 12 Dineros = pure silver. So 10Ds20Gs = .902777 Silver. Another site, Coinquest, claims they contain .786 troy ounces of silver.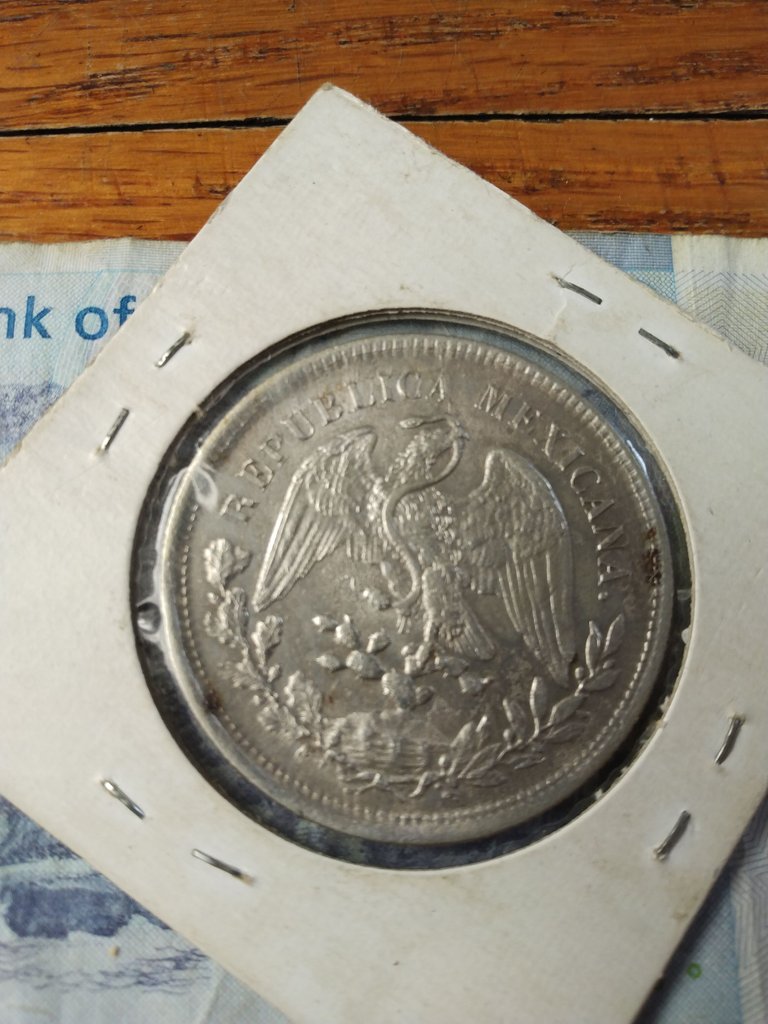 This is the obverse. It displays the old fashioned version of the eagle of The Republic of Mexico on the cactus eating a snake. It is identical to the obverse of a later coin that I found in there as well. With a similar reverse.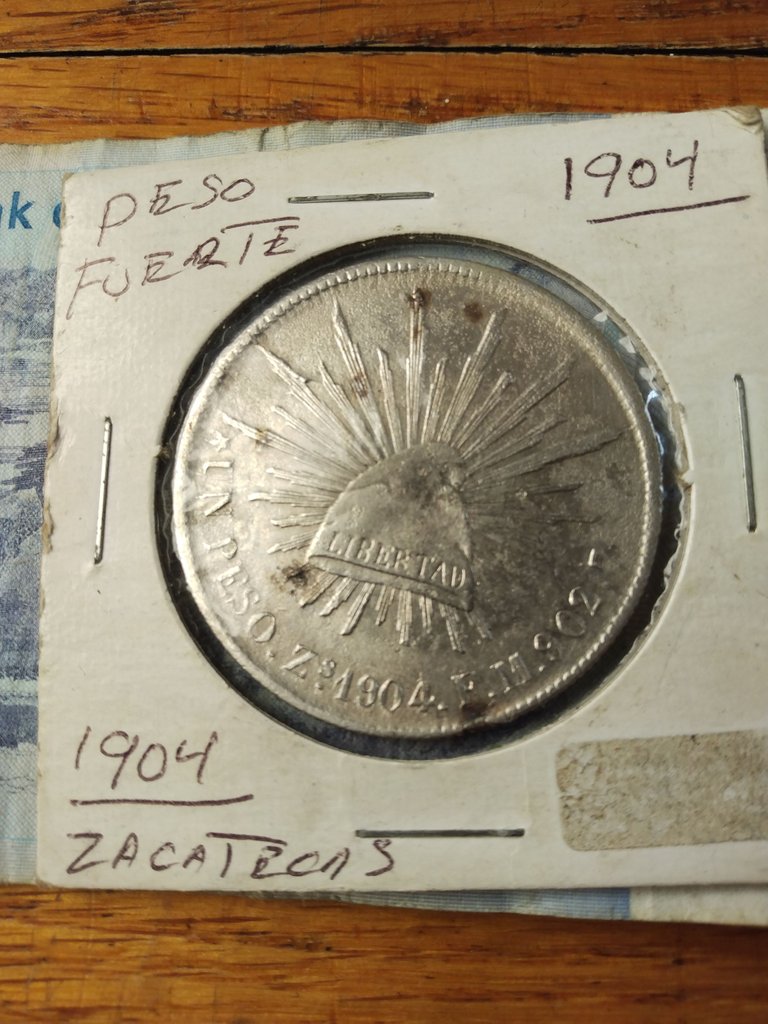 By now the currency has switched over to the Peso, or as some call it, "El Peso Fuerte" or The Strong Peso. This Peso ran from 1863 to 1992. Yes, it overlaps with the Real. Well, many Mexican states ran their monetary system differently and it was actually in this period when they were transitioning over to The United States of Mexico. This transition coin kept the same dimensions and silver content of the previous one as well before being replaced after 1909.
Commemorative Issue for the Opening of the Southeastern Railroad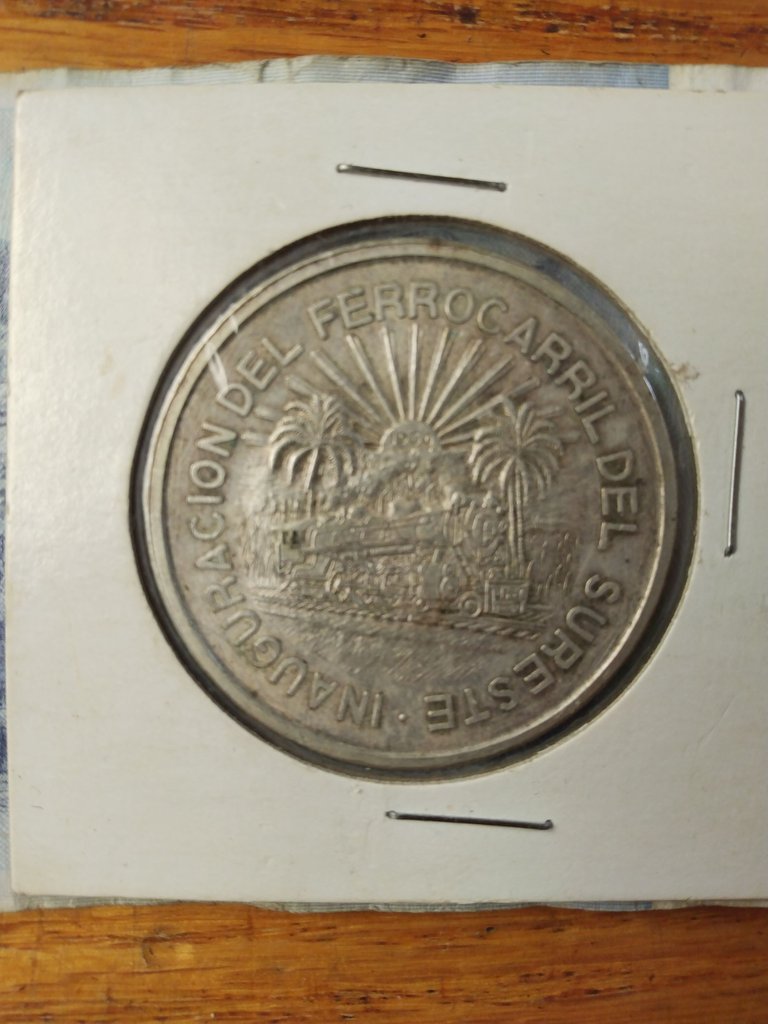 Reverse
Shows a railroad engine with two palm trees, representing the line running from Mexico City all the way to Port Progreso at the tip of the Yucatán Peninsula.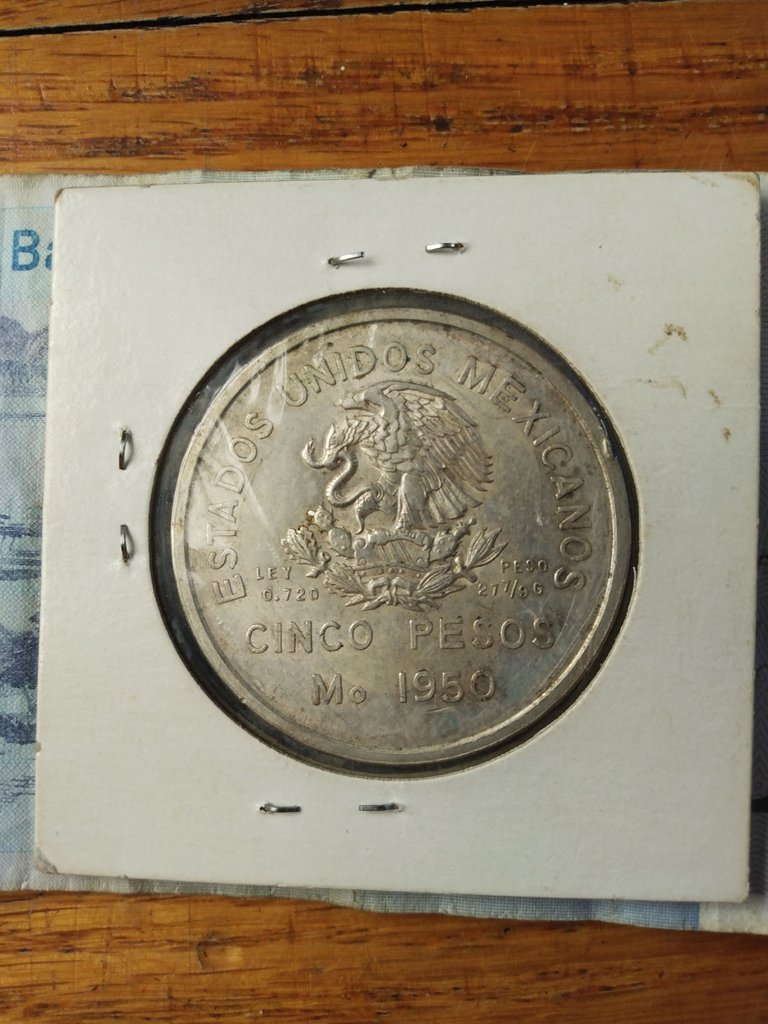 Obverse
The obverse contains the silver composition along with the coin's weight in grams and we see a version of the current eagle and snake. Only 200,000 of these were ever minted but they were poorly distributed (or not at all) and over half of them were marked for remelt in Mexico City to make new silver coins. This unfortunate fate of such a beautiful coin had made it one of rarest Mexican silver coins of the mid century!
Winged Victory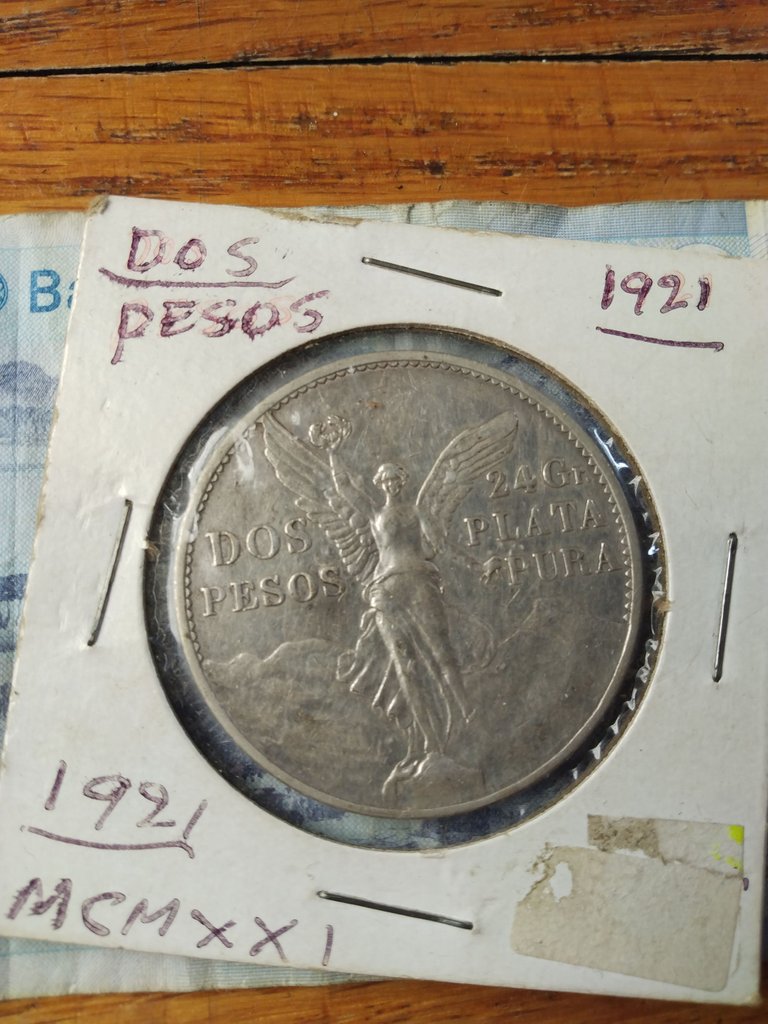 Reverse
Commemorates the 100th Anniversary of Independence.
Year: 1921
Composition: .900 Silver
Note: of 3 million that were authorized for mintage, only 1,277,500 were actually struck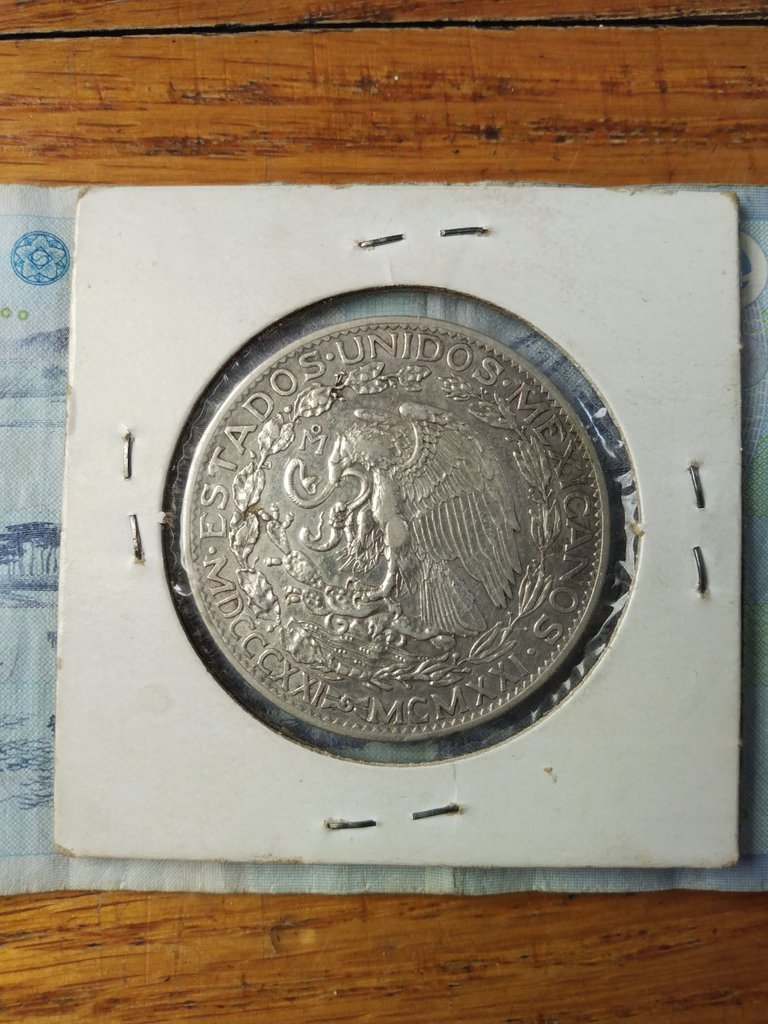 Obverse
National arms and a more detailed version of the eagle we're familiar with.
El Grito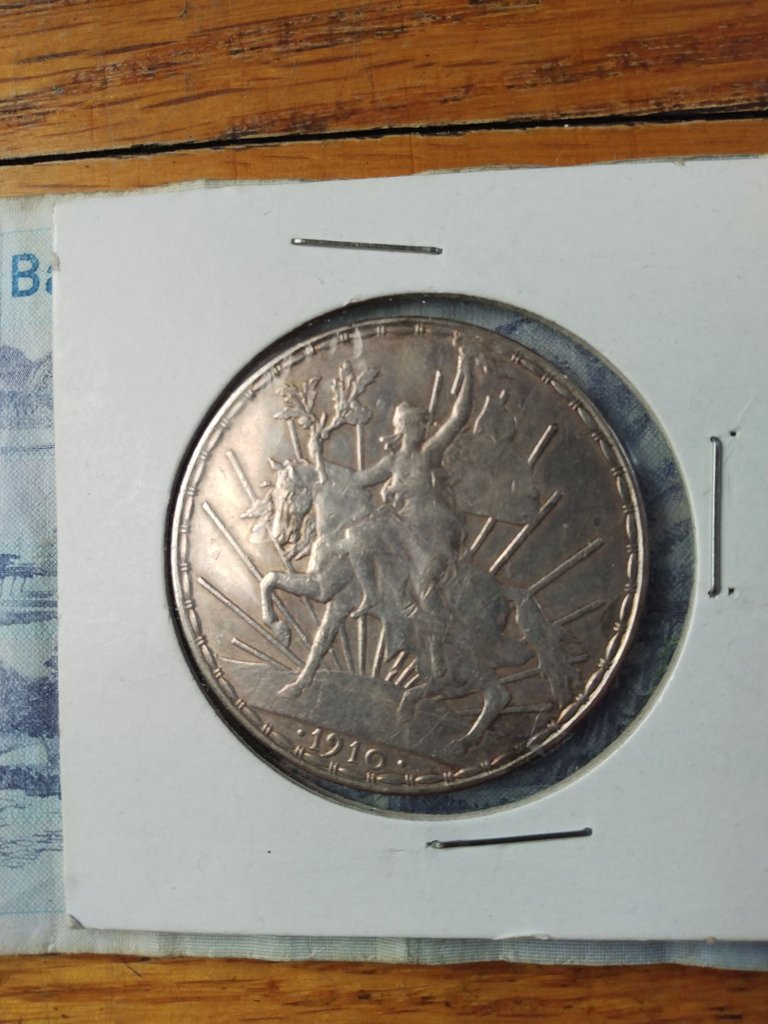 Reverse
Depicts Liberty rising a house with an oak branch in one hand and a torch in the other. Commemorates the 100th anniversary of Dolores' Cry for Independence, which started the war against Spain.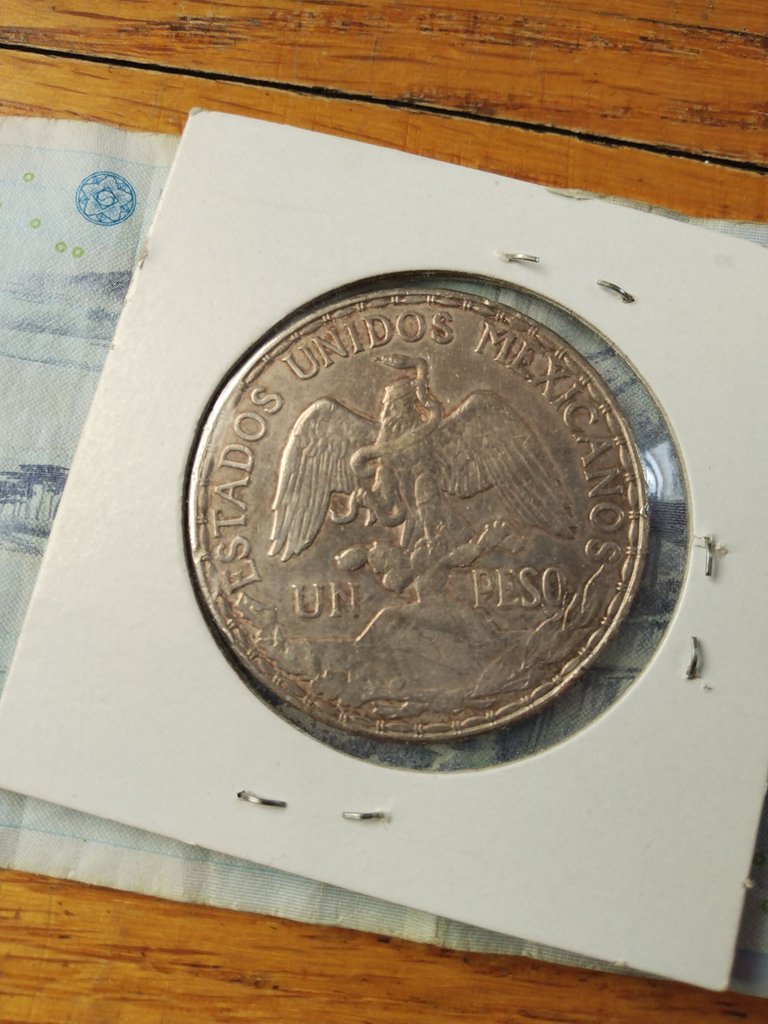 Obverse
Denomination and the old "Porfirian Eagle".
Libertad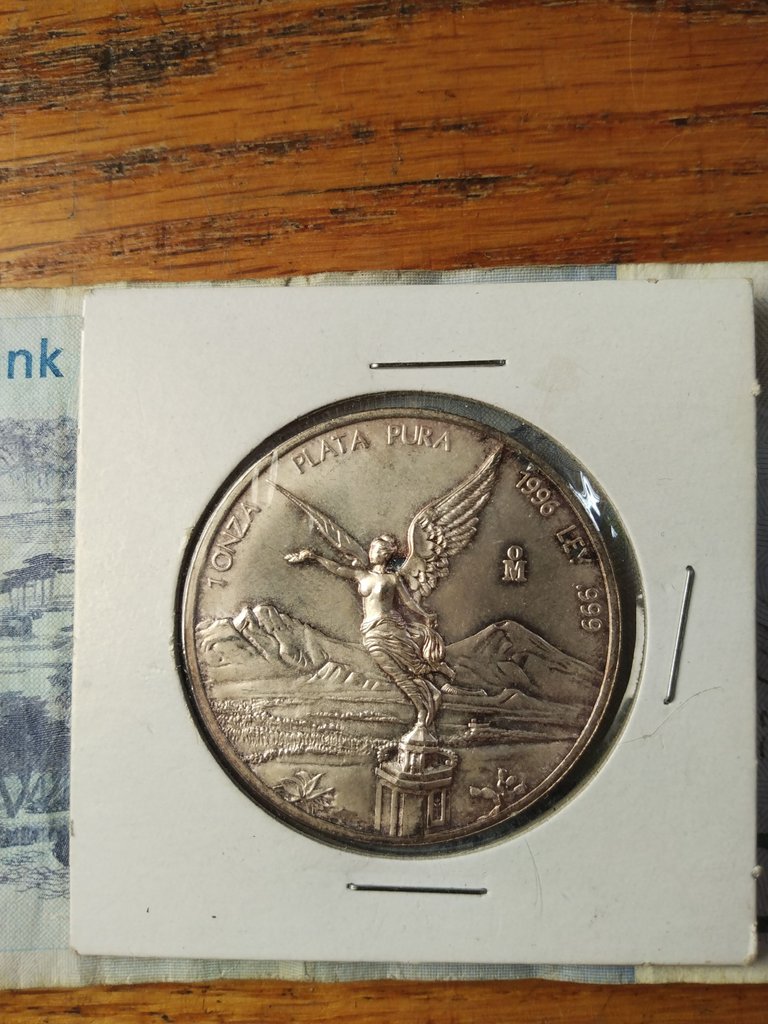 Reverse
I'm just now realizing this one is much newer, only from '96 to '99. It is 1 Troy ounce of .999 silver bullion. It depicts the Winged Victory with the famous Popo (right) and Iztaccihuatl (left) mountains in the background. Izta is the 'sleeping' woman while Popo is her lover. The peak representing Popo still sends out a plume of smoke, ever vigilant.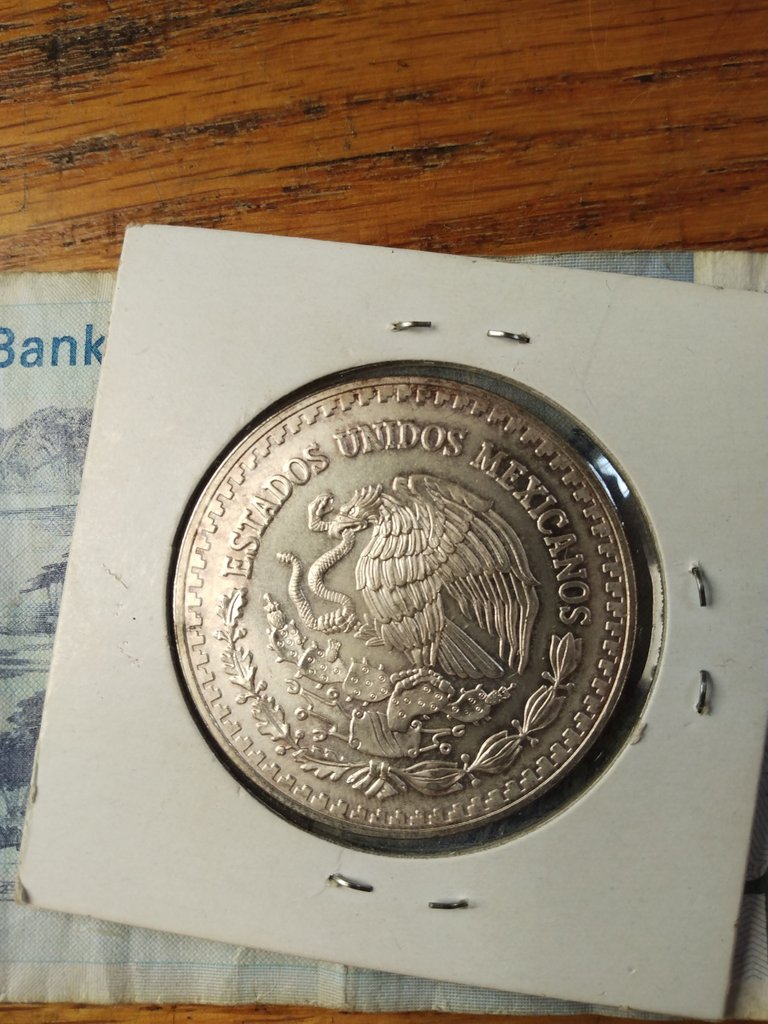 Obverse
Country name over its cost is arms, the classic eagle.
5 Pesos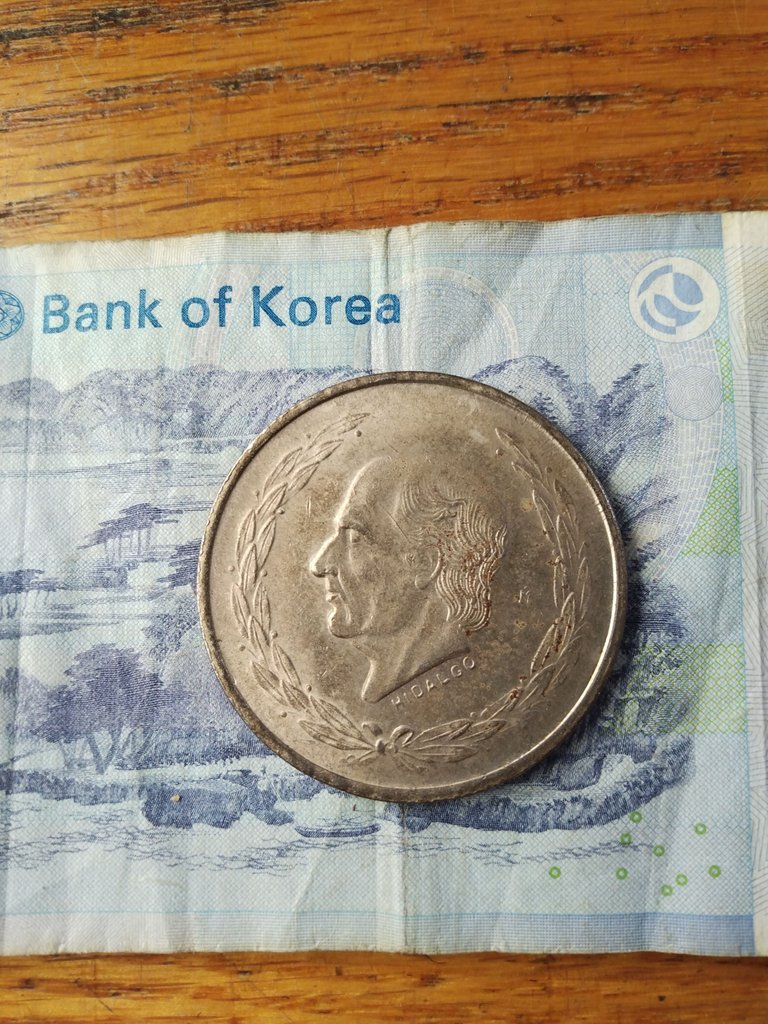 Reverse
The last silver coin, an unprotected one, features a bust of Hidalgo surrounded by a wreath of laurels.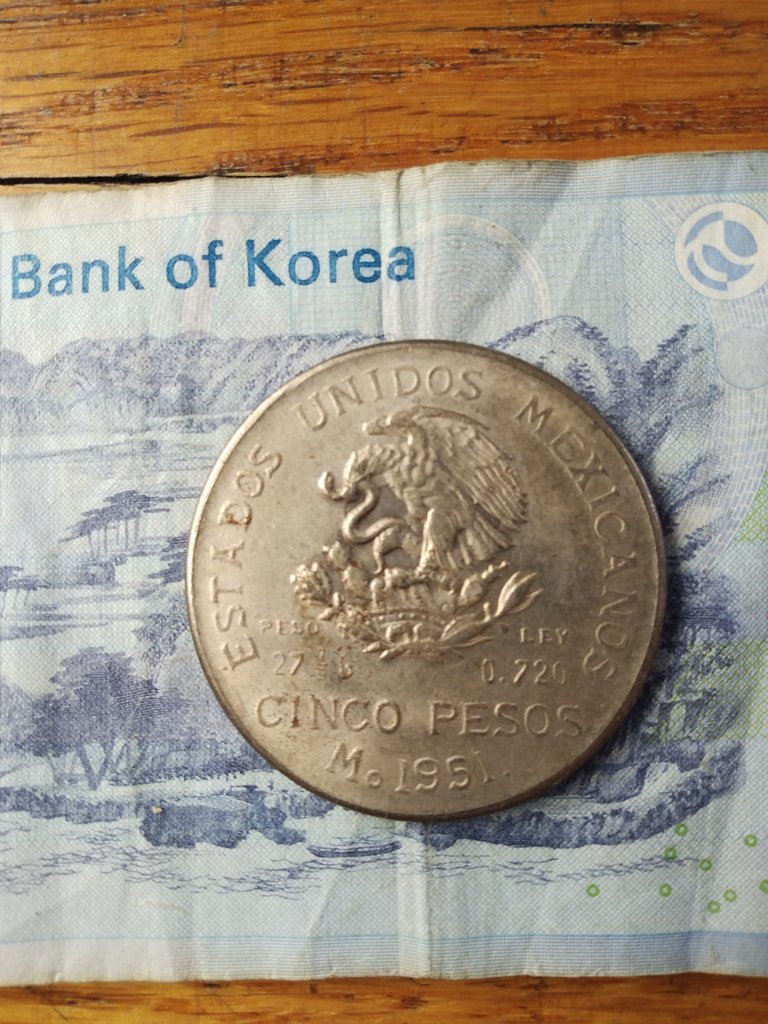 Obverse
National arms along with weight and silver composition (.720). This coin only ran from 1951 to 1954 (with the last year very rare only 30,000). Mintage had to stop due to inflation. Due to inflation levels of the time, a coin with double the denomination but same size would replace this one the following year. Due to possible confusion, the new replacement was not released.
Cuartilla
The last coin is a bonus coin that I found.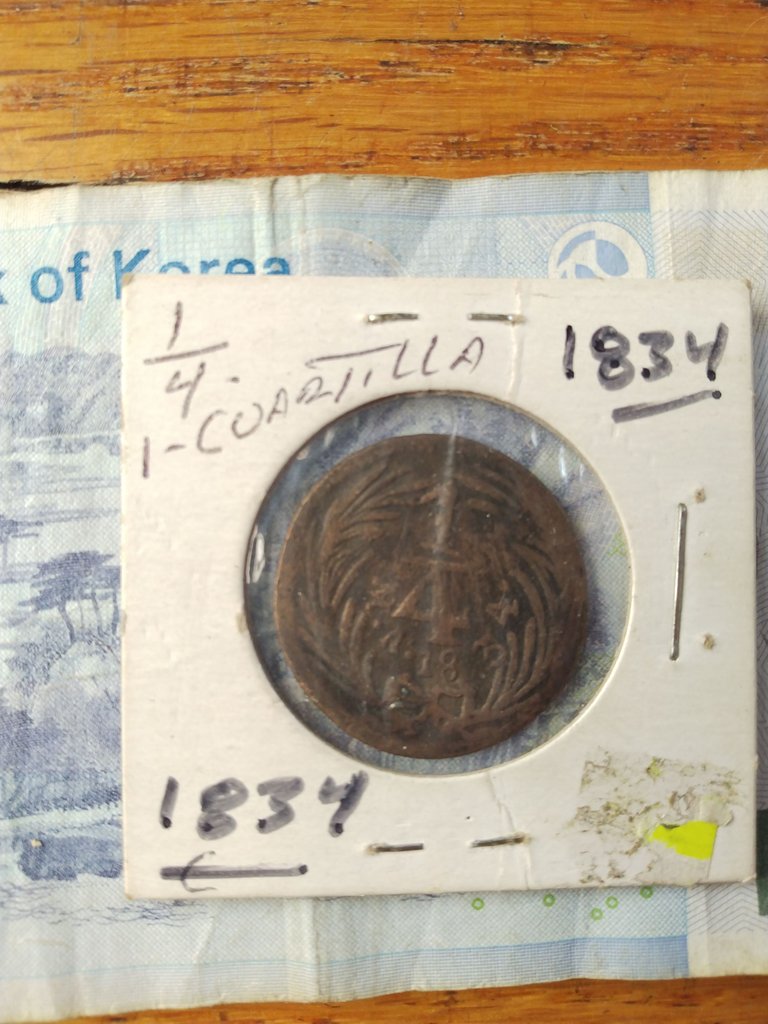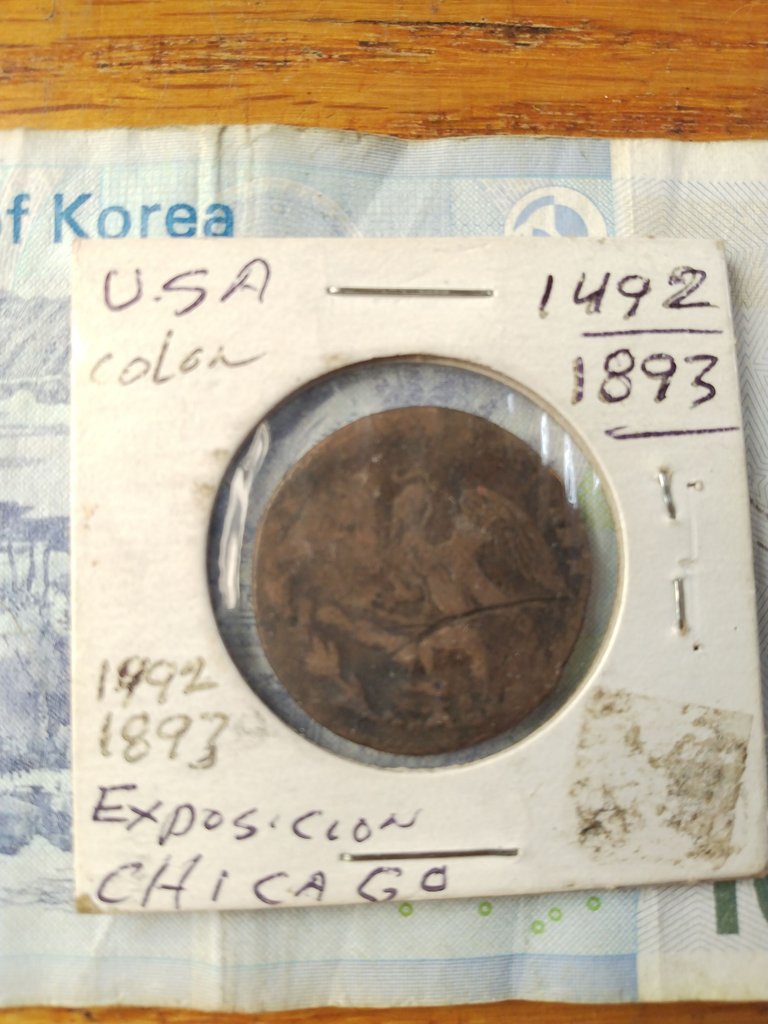 Ignore the "exposition" crap, that must be from something else as this 'little quarter' is from 1834. I don't know much and could find even less about this coin.
Ultimately, they're all my dad's. I found them in his drawer. I will be depositing them into the treasure chest that he made. He still actively collects them. He has told me that one day, I will inherit them.
I may not have m/any silver Mexican coins in my personal collection, but I have plenty of American silvers and regular coins from all over the world. Not particularly valuable but each one has an interesting story!
And with that, I leave you all. Have you ever seen any of these coins?
---
---