Psyber Sects' Next Steps
Psyber Sects continues on the cutting edge of the known universe - and right now that space exists between HIVE - a big-block (d)PoS chain with fast and free transactions and the EVM monsters - ETH all the way down to Avalanche, and let's not forget Polygon and BSC either, which happen to be where local favorites LEOFINANCE have been spending most of their time lately.
Maybe we can even figure out a way to give one of their several tokens additional utility...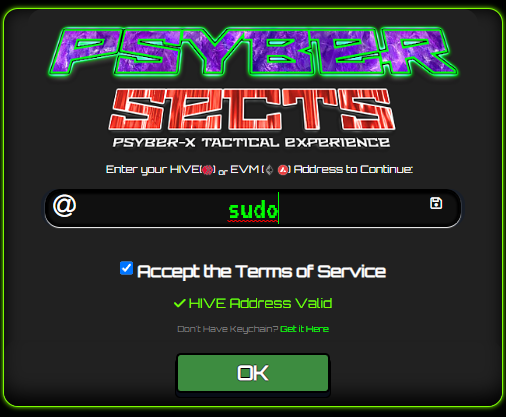 Login has advanced since last week, we are taking it all in - information that is - and its happening and we keep grinding. What exactly is happening? Well, we are a little nervous to reveal the boldness of our plan, but as we mentioned last week, we will be able to take in NFTs from any set, from 'any' blockchain (that we chose). There are limitless possibilities to this.... we are starting with @psyberx NFTs.

So we went into their backend and after a bit (quite a bit) of clanking and bashing around, we were able to resurface with an inventory management system for all the @psyberX NFTs. These are available for sale at the PsyberX Marketplace, there are a whole bunch left, although there is still an airdrop of crates going on right now for LVL hodlers.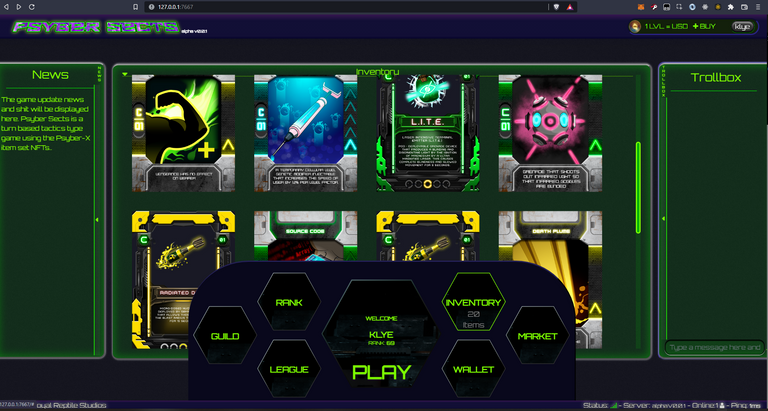 Sweet, sweet inventory management. Look at the NFTs, and hopefully be able to do something with them. Select them? Use them?
How about we start simple - viewing them. Even deeper, viewing all the information associated with them. Underneath it all its just numbers and letters, lines of code and entries in a database. But an interface makes everything better - everything clearer, prettier and cleaner. I want to see my items and know - How much Critical Hit Chance do they have??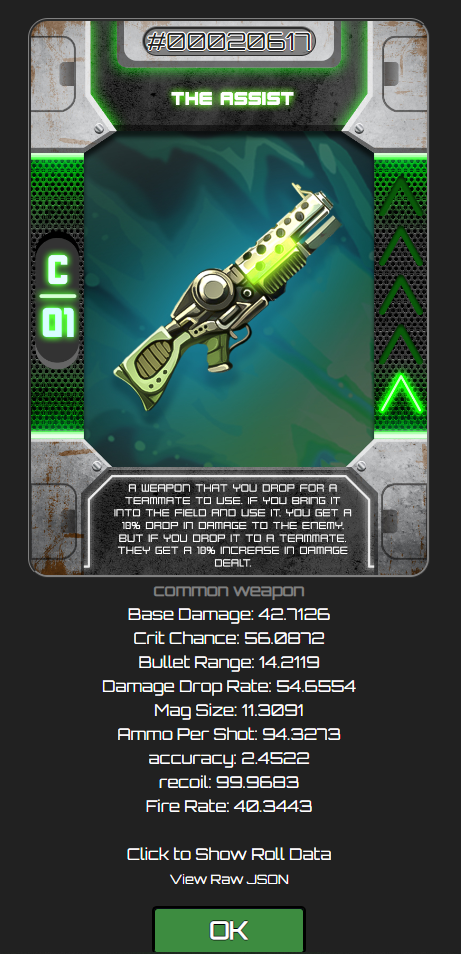 Its a grind, building things always is. But we keep building, building something so cool, something beyond NFT gaming - something that might even be comparable with.... actual gaming. You know, games where people have fun playing and for decades have played and never considered making any money doing it. Those kind of games.
We want to have an experience like that. Next level interface - the interface we always wish we had - we're going to build it. Maybe another game will like it, we'll lease it to you, no problem.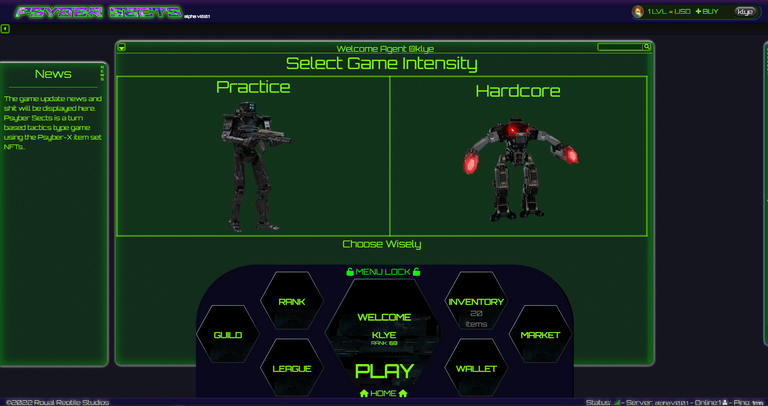 And then, we want to play. Play around, play our friends, dominate our rivals, and above all - USE ALL THESE DANG TOKENS WE HAVE COLLECTED!.
See you soon in Psyber Sects!
---
---