CRATES for LVL PROMOTION - Get a discount while we transition!
Here at PsyberX, we continue to build out the game you have always wanted, a fast-paced, well-built FPS, with a complete ecosystem for giving deep utility to in-game items as NFTs that are also freely tradeable and transferable.
A while ago we launched our crates, each of which contains five first edition NFTs. These are the first edition NFTs for the game, you could say the "Alpha set". They are set at $20 dollars, maybe that was bull market thinking...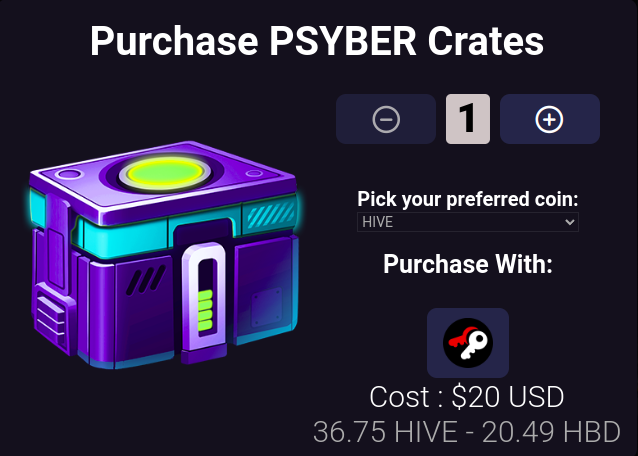 We set aside 10k crates to airdrop to LVL holders, and those have almost run out. While the airdrop was on, we didn't sell many crates, LVL maintained the core utility as it 'earned' crates. Just 826 crates have been sold to this day, and they have continued to fund the development of the game. We are working furiously in the background to give these great utility - deep utility both in the main game as well as the mini-games we are working on.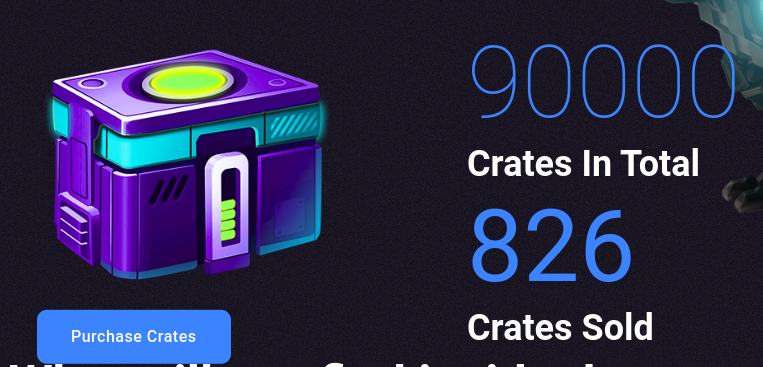 These Alpha NFTs will never be issued again, and we will work as hard as we can to make sure they always have great value, that newer players will want them and will only be able to get them in the market. We stand by our pricing decision - we are building a game that can scale to millions of players.
So then we need to get the game in front of a million players. We have to expand the reach of our sale, give other communities, other chains the chance to support this game and its development - which is why we have Partnered with Myria.
https://twitter.com/reptile_royal/status/1565115704021463040
PsyberX is doing a mint on Myria's layer-2 marketplace, they have a following of tens of thousands of people, and hundreds of thousands of wallets. They will have the opportunity to buy GOLD and SILVER access passes. Between these mints we will be giving away 35,000 crates - 100 crates airdrop to each GOLD pass holder and 10 crates to each SILVER pass holder. Crates that can be linked to an ETH account, but only able opened only on HIVE currently - we'll need to build further integration for that.
We believe this in alignment with the goals of all communities, be able to 'hold crates' from Myria (and participate in other parts of the game's development, like founders chat and beta game access) and be able to create a HIVE account if you want to open them immediately. We have 446 already claimed to give away to these users, should they 'choose' to make that decision, instead of waiting for a new development.

This will allow us to continue to develop our capacity to get in front of enough people to continue to support and grow the development of this project, PsyberX and the PsyberVerse. These are parellel developments, and we are confident that we have a lot to show coming up as we launch our marketing campaign with Myria.
For today we, we have a new announcement, that sale of the remainder of these crates will switch to LVL only. No longer will be accept HIVE or HBD, but only LVL. While we are transitioning (date TBA), there is a special promotion that we would like to offer, to any interested in 'locking in' any value in a LVL that has been pumped up, with a discount, crates for 10,000 LVL: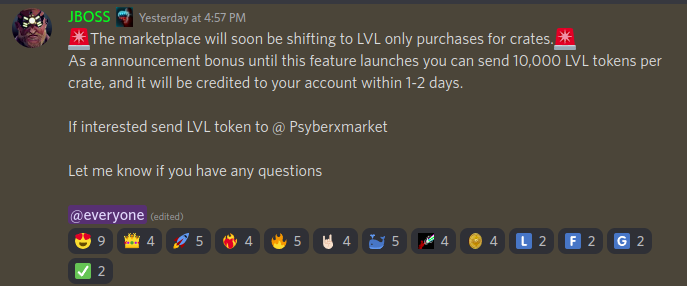 This comes out to just a shave over 27 hive at today's plumped up prices, which is approximately $14.85 at the time of posting. Many long term holders got into LVL when it was very cheap - this could be the time to lock in some gains with in-game items that will always be treated with respect and bonuses.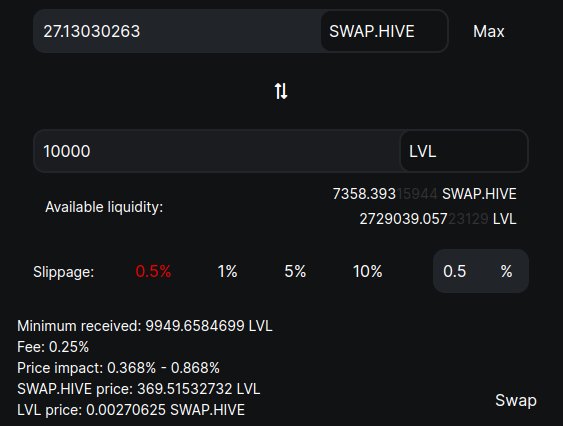 Additionally, as a bonus to anyone who trades in LVL for 50 crates or more, will get a free set of our Polygon NFTs. We have added a collectable NFT set of 7 cards and 3 poster NFTs on the Polygon blockchain, these NFTs will not be 'playable' in the game. But besides collectability, they will be granted bonuses or abilities somewhere around the PsyberVerse.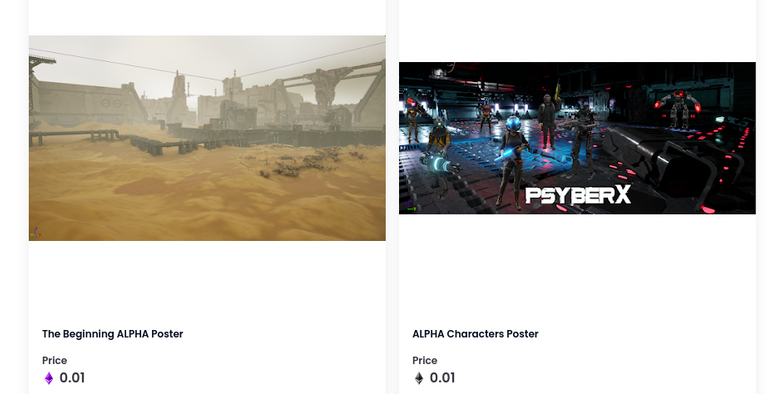 We are happy to continue to explore the crypto universe, and build the bridges that can connect our omni-chain mission together. This will be a net benefit, and we contantly seek win-win collaborations. But behind it all, we are building our game, and all the widgets that it needs to work.
We appreciate all the support you all have given us and continue to give us. Please help us share our message loud on social media, and keep growing, together!
---
Social Links
---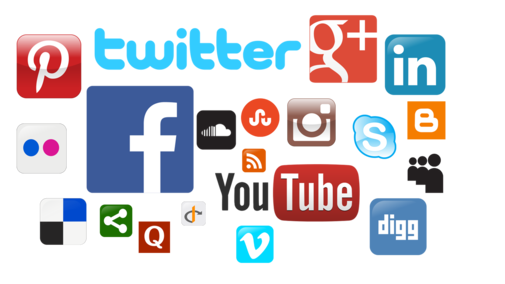 Psyber-X on Pimp Media


PsyberX on 1UP Zone


Hive account @psyberx


Twitter account psyberxofficial

Official Psyber X Discord Chat


Official Youtube account Psyber X


Official Facebook page Psyber X


Our Instagram account PsyberXofficial


The official Psyber X TikTok


Telegram Chat Invite
The Gaming Studio Royal Reptile Twitter


NftShowroom Psyber X Collection


Psyber X Blog on Reddit


Official 3Speak PsyberX Account


Whatsapp Chat Invite


Line App Chat Invite
---
---
---