LeoMobile Updated Means interaction becomes more easier
Their as been lot of initiatives coming live this year from the Leofinance team and many are still yet to come, that is one thing am very sure of looking at how well the team is putting all their best to make sure that the community keeps on growing, one thing we can't take away from the community is the level of hard work involved and their zeal to make sure that everything is well attended to and structure for better use of everyone in the community is just too phenomenal .
Do you know know about LeoMobile when it was first launched, if not then read the content below and see the level of structure put before it was launched.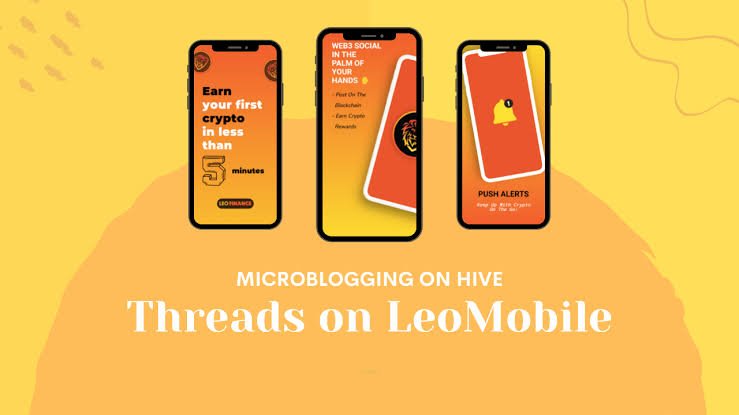 Image Source
https://leofinance.io/@leofinance/leomobile-v1-is-now-live-on-the-google-play-store
Among their recent initiative is definitely the LeoMobile V1 which was released some months ago and honestly this too as indeed make blogging on Leofinance community more easier than ever before and I will say it is indeed one of the best means of logging in to the community, it release was definitely one of tht best as it help to make user's experience in the community more fun.
Despite the joy of it release, their are certain minors that was supposed to be attended to by the team and the recent update as indeed indicated that all as been fixed, good to see Bug's fixed and with this new update interaction on the Mobile app will definitely be much better and quicker too.
I want to believe that with this now the team as finally put an end to some of the complains of those who have been having various issues or difficulties when it comes to using the app especially in terms of interactions and posting of contents too. Presently I will say the mobile app is definitely in good condition now and can be access with ease by everyone.
I want to believe that most individual too will be expecting another update on the app very soon ,most especially with the introduction of #leothreads too, user's will be waiting to have it integrated on the app to actually make the app more better and also makes blogging on leothreads more better too.
https://leofinance.io/@leofinance/leomobile-update-or-lightning-integration-and-threads-implementation
Won't be surprised to see another update coming on from the app this week as I want to believe that the team are always working so hard to ensure that user's complains are well attended to at any point in time, so having leothreads on the Mobile app this week or weeks to come is definitely one thing that most individuals can't wait to see right now.
For those that are yet to download the app , kindly find your way to Google Play store and do so right now. For Android users and For iOS users https://play.google.com/store/apps/details?id=io.leofi.mobile.
Posted Using LeoFinance Beta
---
---