7,400 Hive 24 hr Trade Volume and new features announced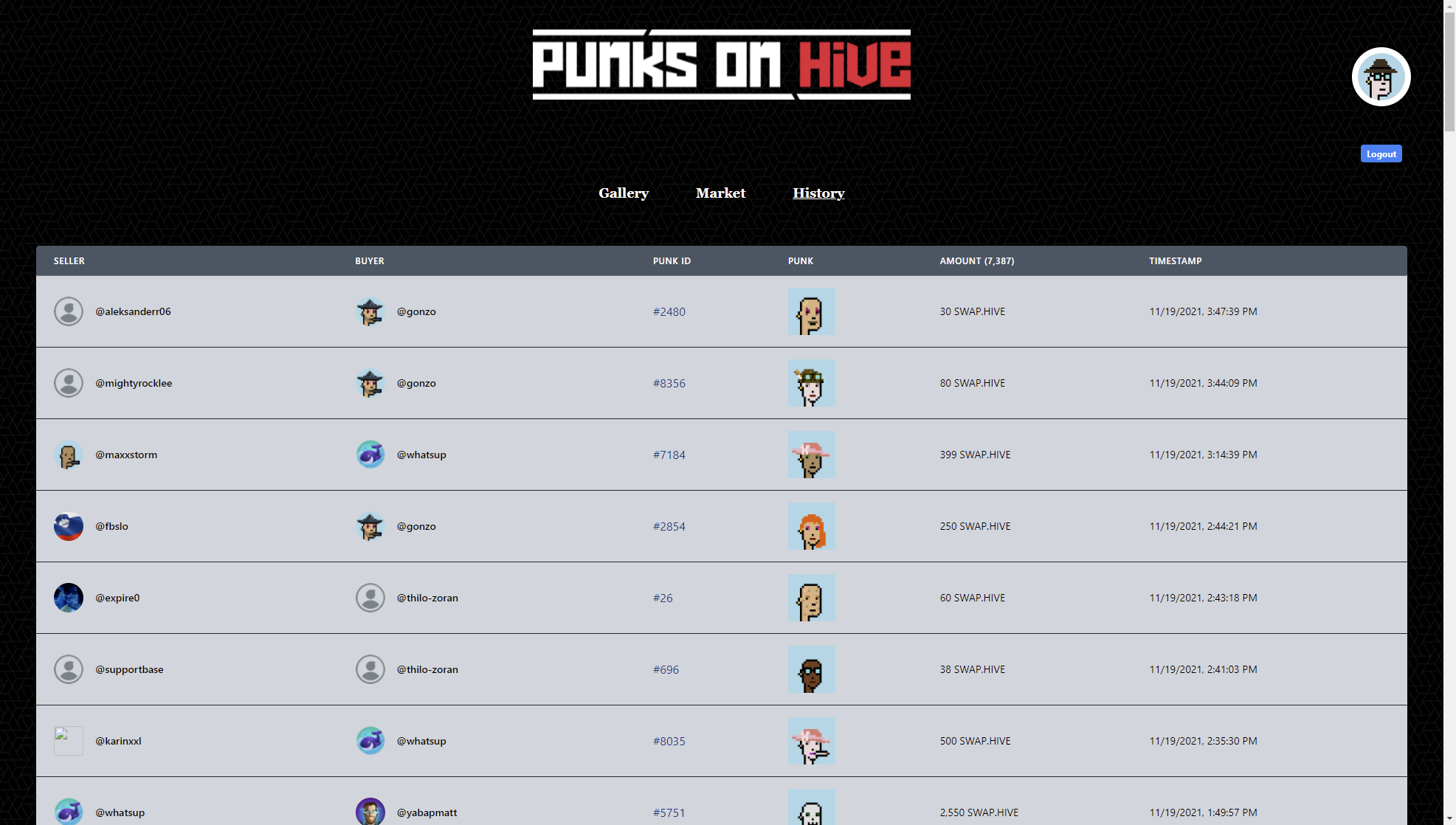 You can now see the total 24 hour trade volume on the Market History page. Just look at the Amount column header. In the last 24 hours, almost 7,400 Hive has moved on the Punk Market.
The amount of activity is amazing. People love their Punks!

Many users have been collecting specific features regardless of rarity, so I added a new feature to the Hive Punks Discord bot to find them. The site will be updated to support filtering, but until then there is a cool new command you can use.


You can use any of the available slots,
full_type
gender
profession
hair
nose
ear
mouth
mouth_prop
facial_hair
blemish
eyes
neck
Can even check accessory_count and name if you choose to.


The ultimate goal is to have full filtering on the website. Until then, this will give you some access to finding specific things.
Posted Using LeoFinance Beta
---
---