Hive Punks - You asked for sorting, you get sorting and Market History!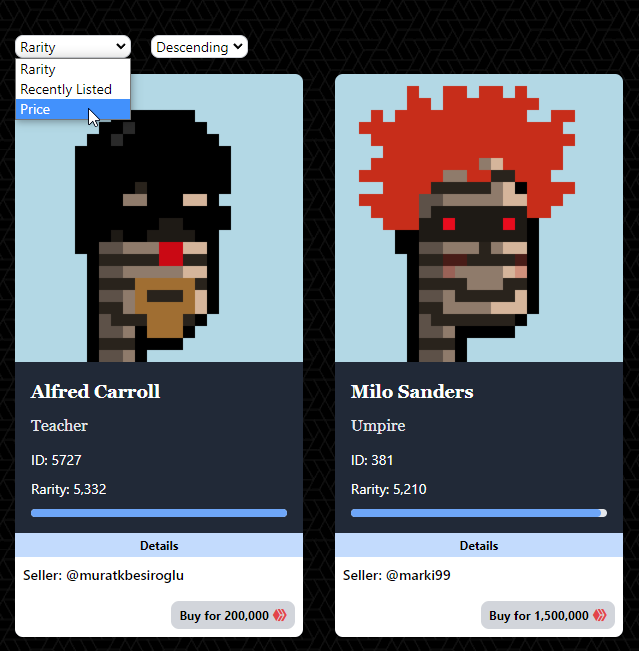 How would you like to sort? Rarity? Recently Listed? How about Price?
You can do it all now, you can even do it backwards!
Find yourself those cheap Punks!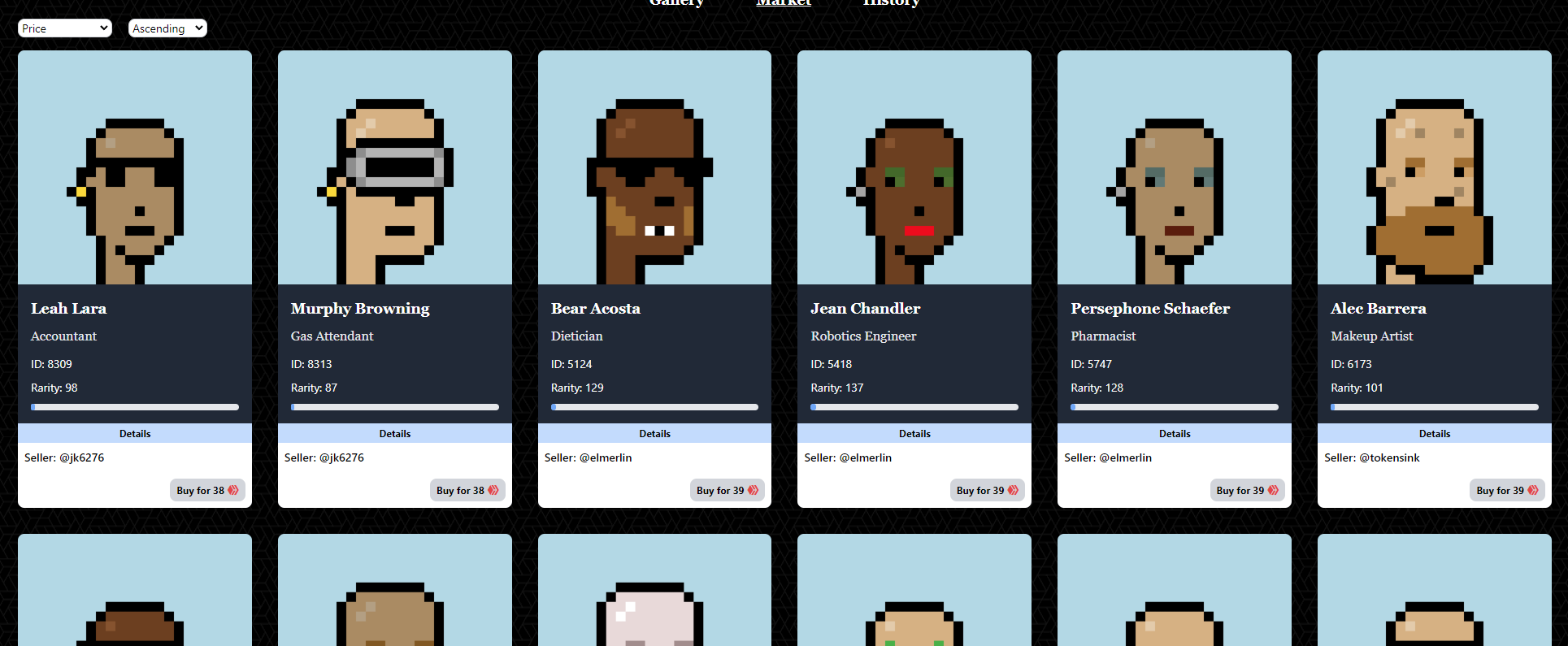 Another big improvement added is Market History!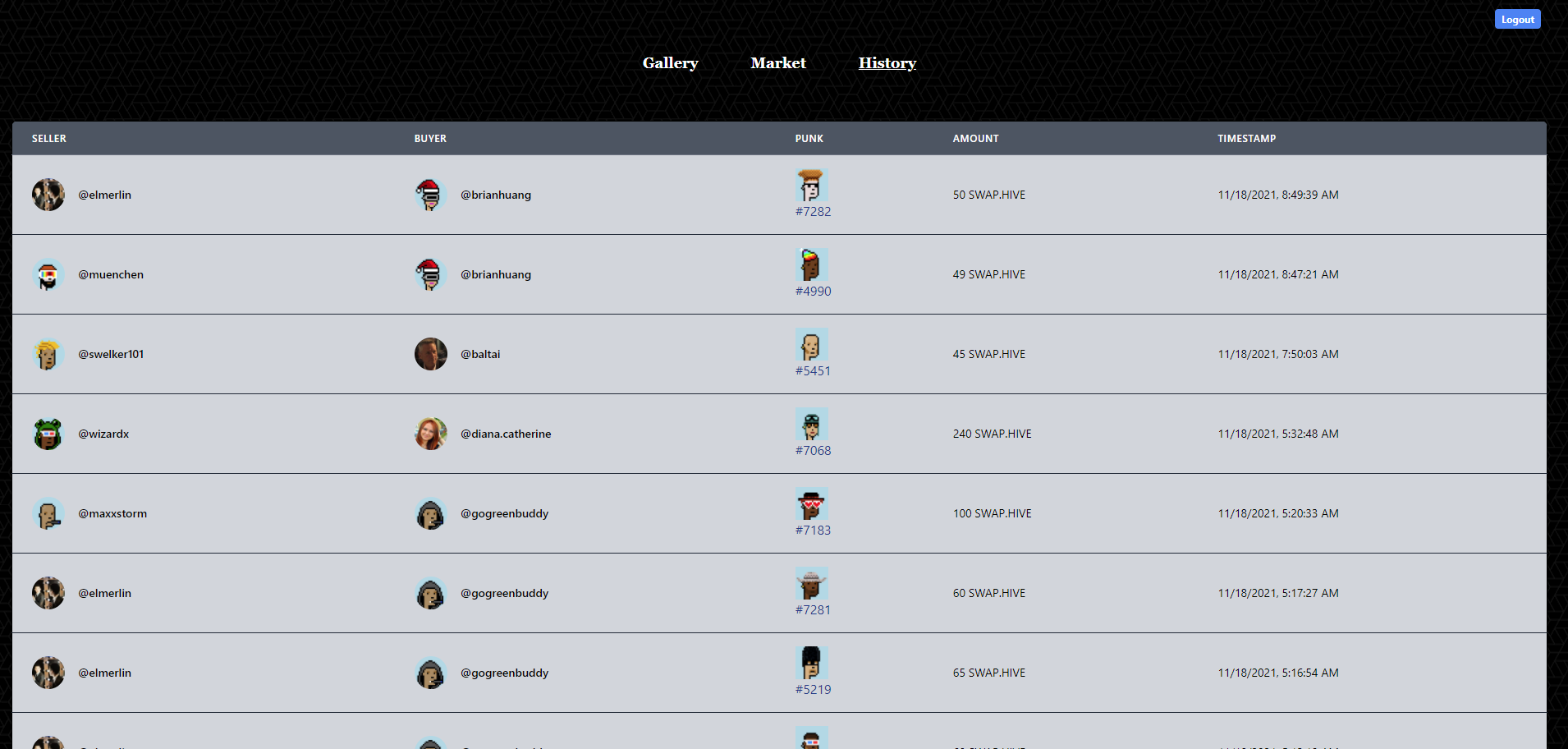 Want to know what's going on in Punksville? I set you up with secret access to all market orders in the last 24 hours. Yeah, I know you want more than 24 hours, unfortunately that's all that Hive Engine offers, but don't fret, I'll make my own!
Lots of new features coming to Hive Punks, hop on our Discord to find out before other people!
Posted Using LeoFinance Beta
---
---