Euro 2020 and Copa America semi-finals : The clash of titans
The football tournaments are approaching the final stage, as the semifinal of both Euro 2020 and Copa America are scheduled next week.
Euro 2020 - Semifinals Preview
Tuesday and Wednesday are planned the EURO 2020 semi-finals. Italy won the group without any sweat, England without conceding while Spain and Denmark qualified from the second position.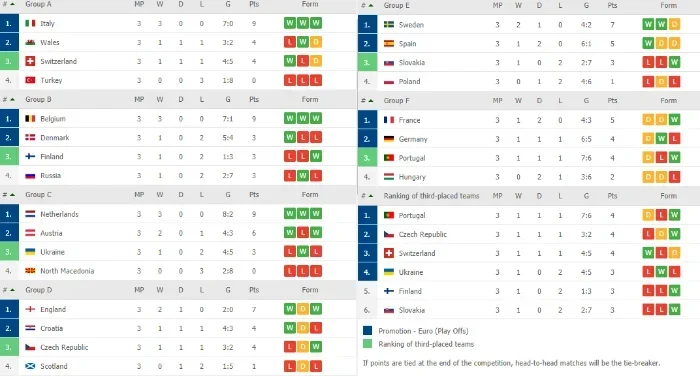 Play-off
Wales vs Denmark 0-4
Italy vs Austria 2-1 after extra time
Netherlands vs Czech Republic 0-4
Belgium vs Portugal 1-0
Croatia vs Spain 3-5 after extra time
France vs Switzerland 3-4 after penalties
England vs Germany 2-0
Sweden vs Ukraine 1-2 after extra time
Quarter-Finals
Belgium v Italy 1-2
Switzerland v Spain 1-1 (1-3 after penalties)
Ukraine v England 0-4
Czech Republic v Denmark 1-2
Semi-finals
Italy v Spain : Italy looked solid against Belgium and will start the match with a confidence boost. The Spanish team looked fragile in defense, needing extra time with Croatia and a penalty shoutout against Switzerland. It's a game that can have any outcome.
England v Denmark : England is the only team that didn't conceded in this tournament and their defense showed impressive skills and support in the offensive game. Harry Kane is back and looks hungry for success. Denmark improved a lot from the game they lost against Finland in the opening round and can produce the surprise.
Top scorers
Cristiano Ronaldo and Patrick Schick are the current top goal scorers with 5 goals, followed by Benzema and Forsberg and Lukaku with 4 goals. All the five players are out of the competition. From the long list of players with 3 goals, only Harry Kane and Sterling are still with chances to catch up, considering they have two more games to play.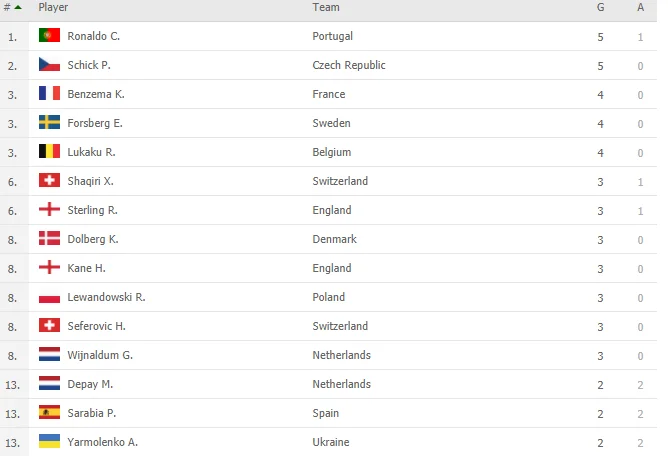 Copa America 2021 (Brazil)
The 2021 edition of Copa America is live in Brazil. The group stages finished and Argentina and Brazil won their groups, after a series of pointless matches. This means that the two arch-rivals can only meet on the 11th of July, in the final.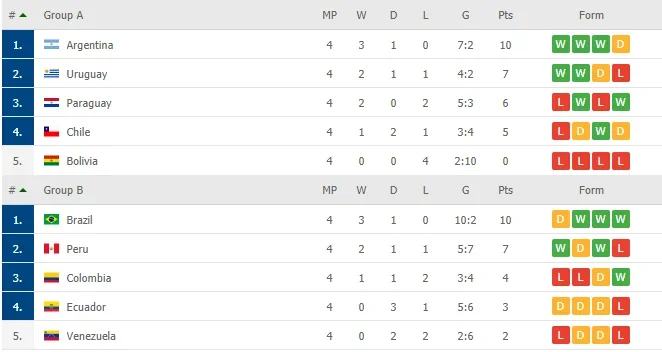 Quarterfinals
Argentina v Ecuador 3-0
Uruguay v Colombia 0-0 (0-1 after penalty shoutout)
Brazil v Chile 1-0
Peru v Paraguay 3-3 (4-3 after penalty shoutout)
Semifinals
Argentina v Colombia - This is the last chance Messi will have for a continental trophy. Argentina is the favorite in this clash and the final against Brazil is just one step away. Colombia has a strong team and can produce an upset for Lionel's team.
Brazil v Peru - One match away from a final in front of the home fans. Peru cannot match the Brazilian value but we seen so many underdog stories lately.

Top Scorers
I predicted that Messi has easier games and he will pass Neymar in the leaderboard. He has 4 goals while everyone else is two goals behind. Neymar has more chances to score against Peru and if Brazil will face Argentina in the final, it may be a double fight for the trophy and the top scorer.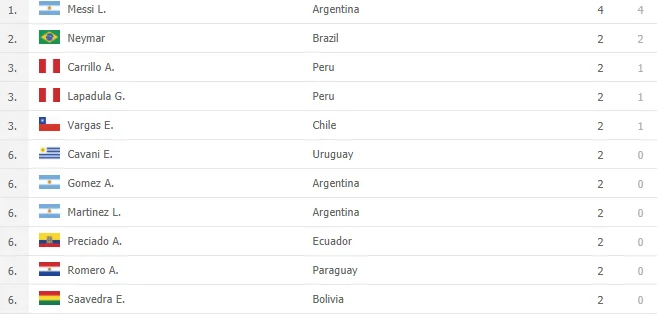 Resources:
The fountains: PipeFlare ZCash, GlobalHive ZCash  & Get.ZEN
Publishing bundle: Publish0x, ReadCash, LBRY & Presearch
This article may have been published on ReadCash or Publish0X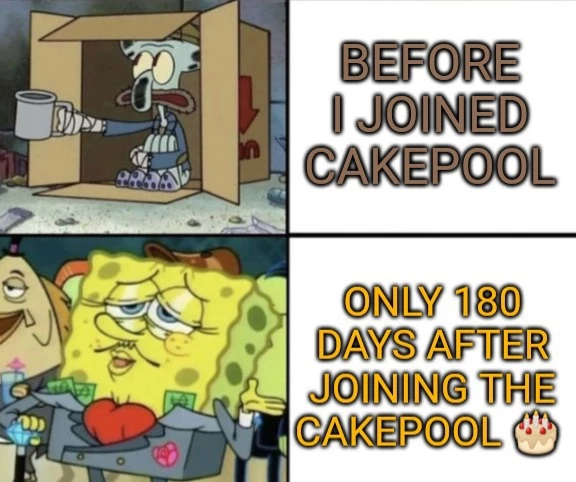 ---
---