Spice up your #CryptoCooking with some Bitcoin Cash spices and herbs!
Bitcoin Cash is the decentralized open network that maintained Satoshi's vision of a fast and secure peer2peer method of payment!
Bitcoin Cash represents the "wings of freedom" for my children and the solution for a better future! Each will receive half of the accumulated BCH at the 18th birthday. It may sound like a longshot but advance planning is the key for financial independence.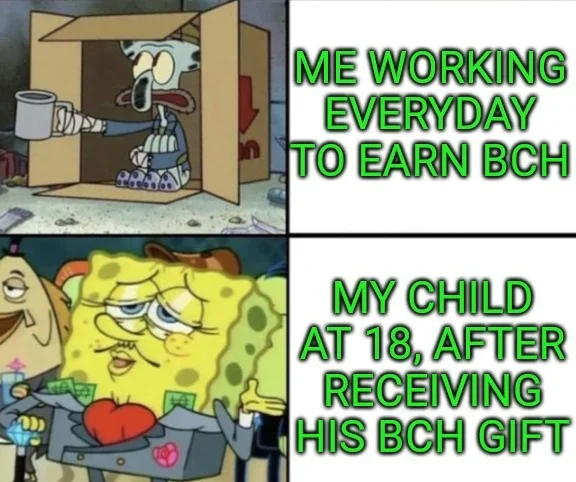 Bitcoin Cash is not a fork, Bitcoin Cash is Bitcoin while Bitcoin is just BTC, an inherited ticker that abandoned the origins. BTC median transaction fees are ridiculously high and cannot compare with Bitcoin Cash "electronic cash system with low processing fees". Bitcoin Cash is the only "Bitcoin" digital currency with low transaction fees and decentralized development.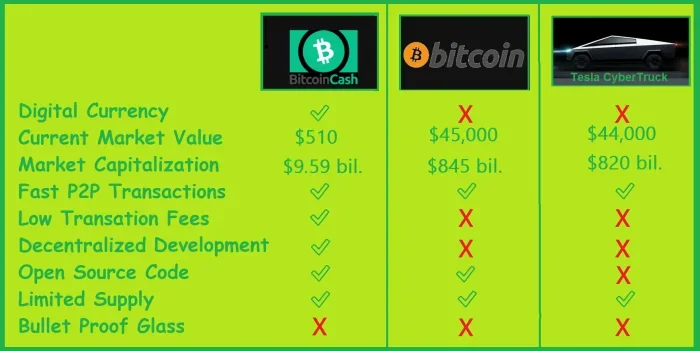 I am using Bitcoin Cash to build a better future for my children and until now I am ahead of the forecast I've done months ago! Bitcoin Cash is as well ahead of my forecast, reaching a value that I estimated in two years time! Fly high my friend... fly high!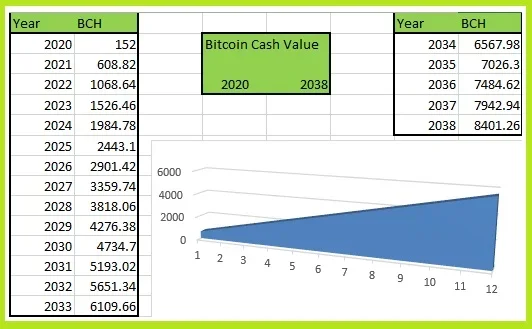 But why limit myself on earning Bitcoin Cash only from writing on read.cash and social interaction on noise.cash? Well I shouldn't!
I already set the Mind Puzzles Mentorships by PVM Facebook page into a platform created to help content creators, bloggers and BCH enthusiasts to get better and enhance their skills. I had countless zoom meetings with users from the BCH community and offered guidance and advice on how to up their game. I done it all for free and as a way to give something back to this amazing community.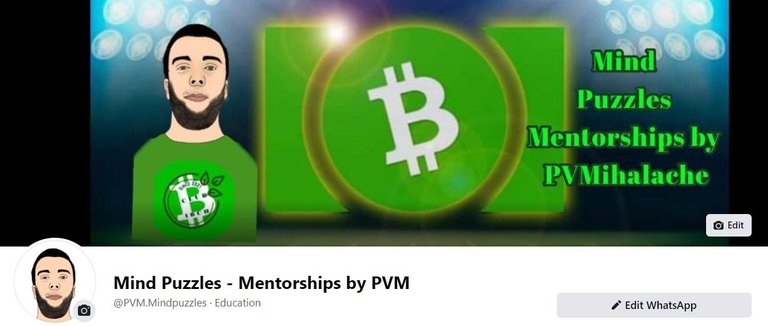 Bitcoin Cash and Facebook are a good mix, but backing both up with the power of noise.cash and read.cash can create a machine that doesn't require advertising, paid merchandise or an office! Social media is the answer for spreading information at ultra speed and Bitcoin Cash is the answer for fast and secure payments between supplier and the customers.
Mixing all the ideas with my passion for cooking, I decided to share my unique spices and herbs blends with my BCH friends. I made a habit of sharing the way I cook, the way I marinate meats or how I mix various ingredients to make healthy food on noise.cash and every time the feedback was positive. This was the vision behind #CryptoCooking and the Bitcoin Cash inspired herbs and spices pots.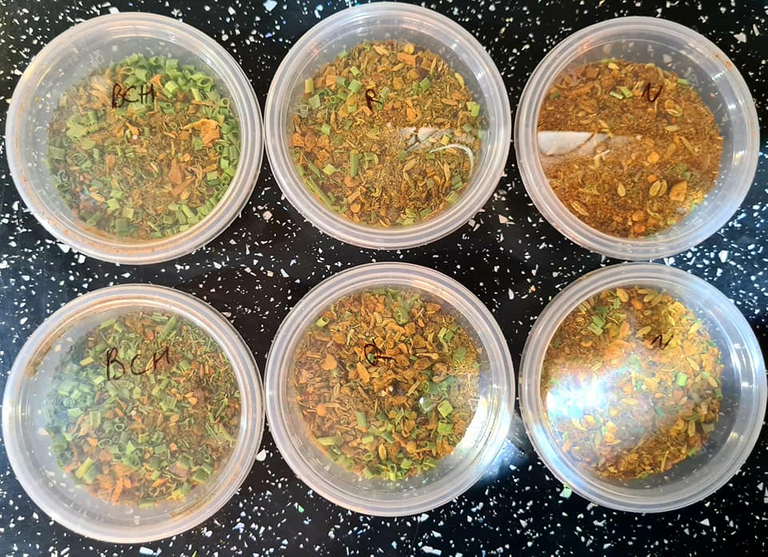 During my travels, pre covid pandemic obviously, I buy local spices from the market or I will watch street vendors preparing authentic food. I will try any kind of food and I will spend time talking with the locals.
I decided to make three different blends, each with different ingredients and attributes. I wrote down the ingredients for each type of mix and printed leaflets with the information. Than was time for mixing, grinding and finding the right synergy between flavors.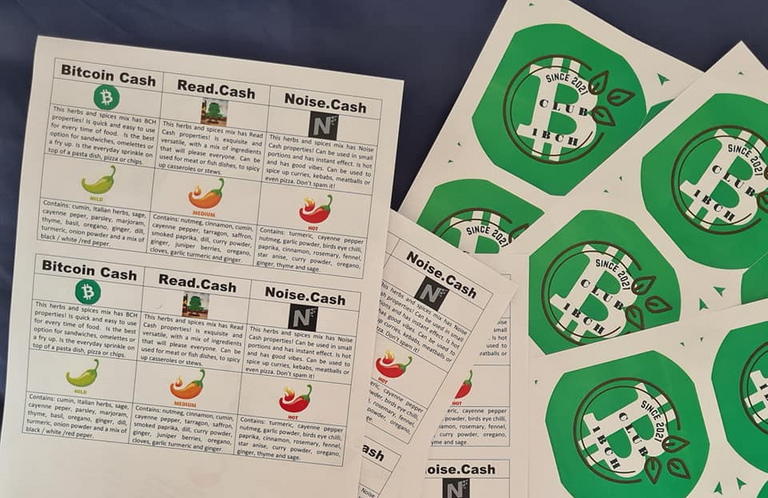 When I started mixing and grinding, I was asked by my son what I am doing. I told him I am creating some pots with condiments, hoping to add more Bitcoin Cash in the account he will receive for his 18th knowledge. He left his tablet and came to help.
You will be amazed about the level of knowledge he already gained by watching me when writing and doing my crypto things. He said he wants to help and earn money to buy a VR set. I usually ask him for ideas when I am creating memes for competitions and every time I win he gets a share of the prize.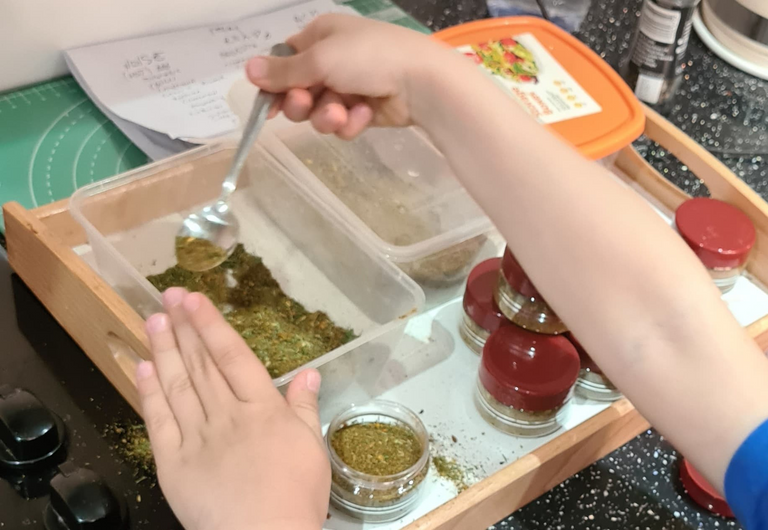 When everything was added in pots, I scribbled on them to remember which mix is in each. From idea to product in few hours. This is how the Bitcoin Cash, Read Cash and Noise Cash spice mixes were created.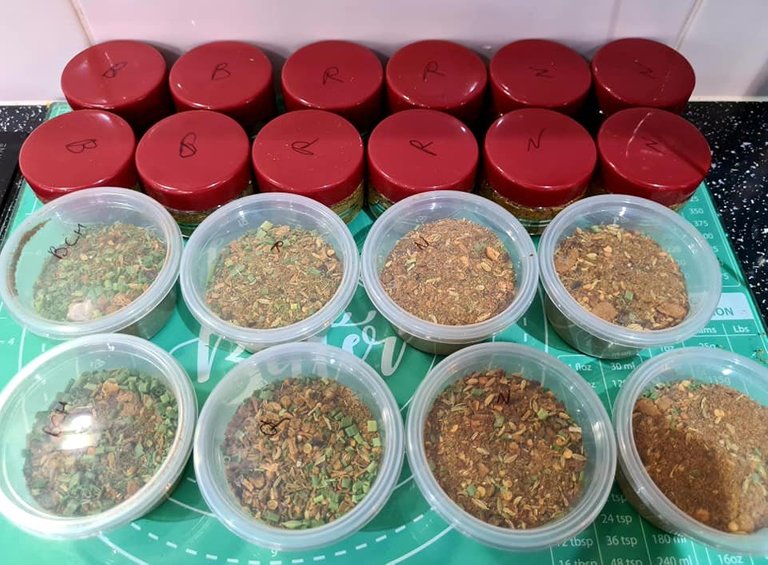 The "Bitcoin Cash" mix is quick and easy to use. Was created as an addition to every type of food, from sandwiches and chips to pizza or pasta. Just add it to everything to enhance the taste.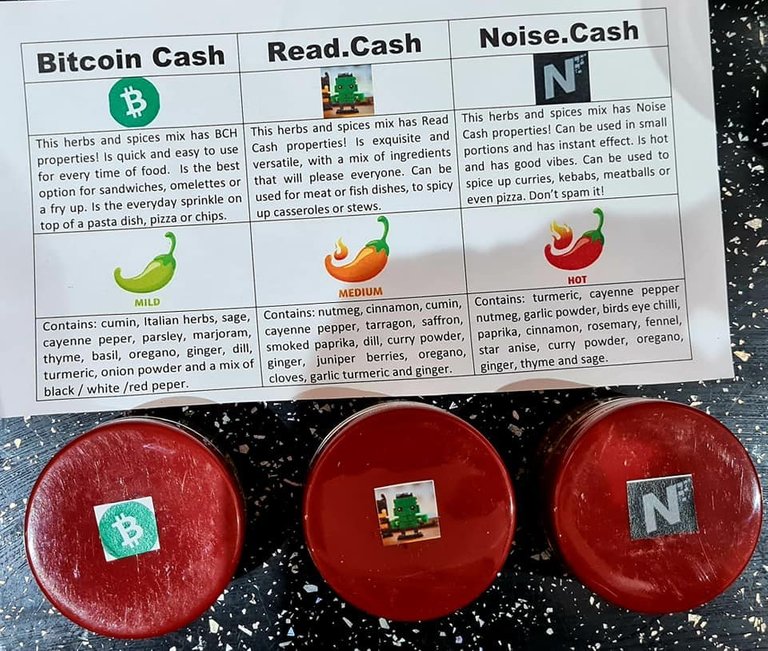 The "Read Cash" mix is exquisite and versatile. Was created to please crypto fans, poets, athletes, teenagers, adults, students, etc ... exactly like Read Cash. This mix is not too spicy and has a different pallet of flavors. The extra zing from the saffron, smoked paprika, juniper berries and ginger was added to add some heat to comfort food.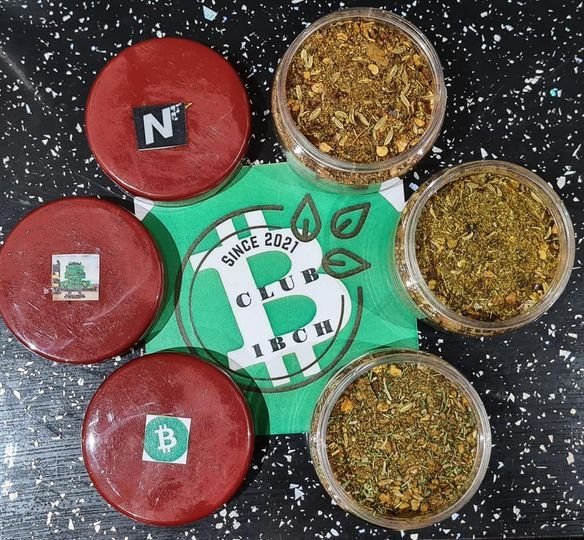 "Noise.Cash" is exactly as you know it... quality over quantity. Is hot, fast and will create good vibes, same as our favorite media platform. More chilies for heat and rosemary, fennel and star anise to balance the fire!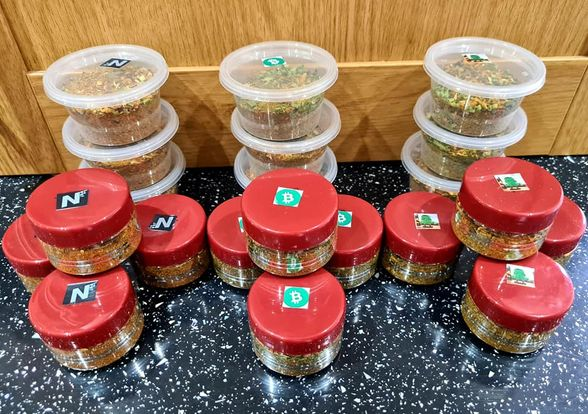 Once the pots were ready, I shared them on social media and after few hours I had the first message and my first ever client. She was following my #CryptoCooking posts on noise.cash and was a fan of fine dinning.
This was the moment when Bitcoin Cash proved the efficiency! As the whole thing is a social experiment I am running to prove how Bitcoin Cash can be implemented in businesses, I set a price that will be fair for my client. The postage, materials and ingredients added up to £7 and therefore I asked $10 for a set of 3 pots. I used my Bitcoin.com wallet to request exactly $10 and sent the print screen through Facebook.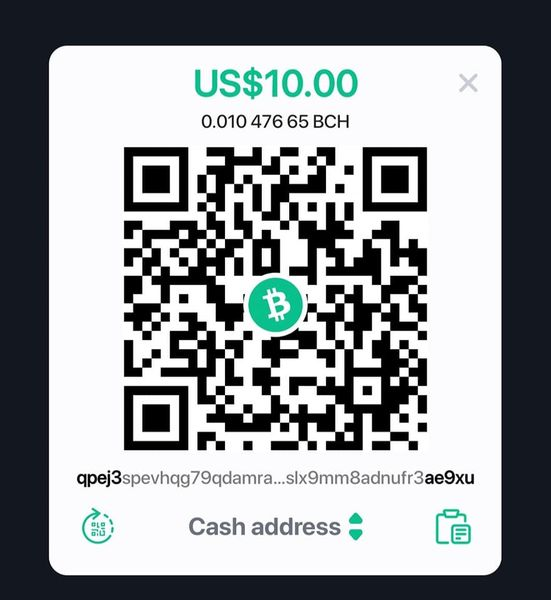 In less than a minute I received the payment. Bitcoin Cash is the best alternative for small business. It has fast transactions and low fees, is not limited by borders or time zone and no restrictions like bank transfers. While you read this, the parcel is in transit.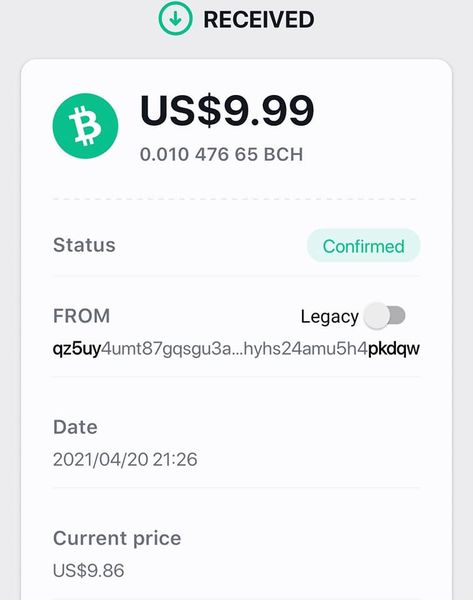 I also sent some samples to my friends in the UK and I am planning to send more sample in the next days! Bitcoin Cash is the future and will soon replace old school methods of payments and ancient technology powered by banks and the government. Bitcoin Cash is the solution for transparent and efficient businesses!
Resources:
The fountains: PipeFlare ZCash, GlobalHive ZCash & Get.ZEN
Publishing bundle: Publish0x, ReadCash, LBRY & Presearch
This article may have been published on ReadCash or Publish0X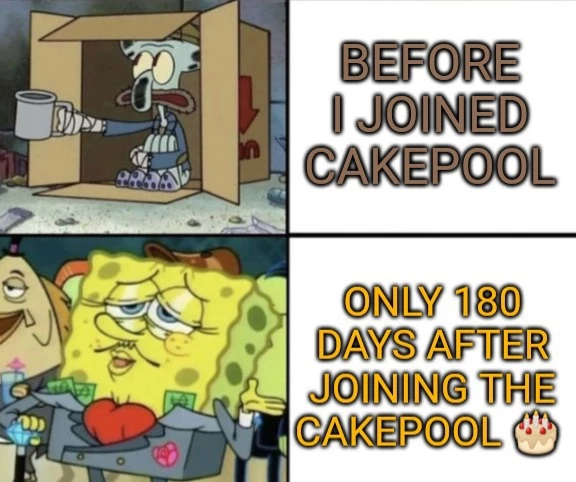 ---
Posted via foodiesunite.net
---
---