Are you using ad blockers on LeoFinance?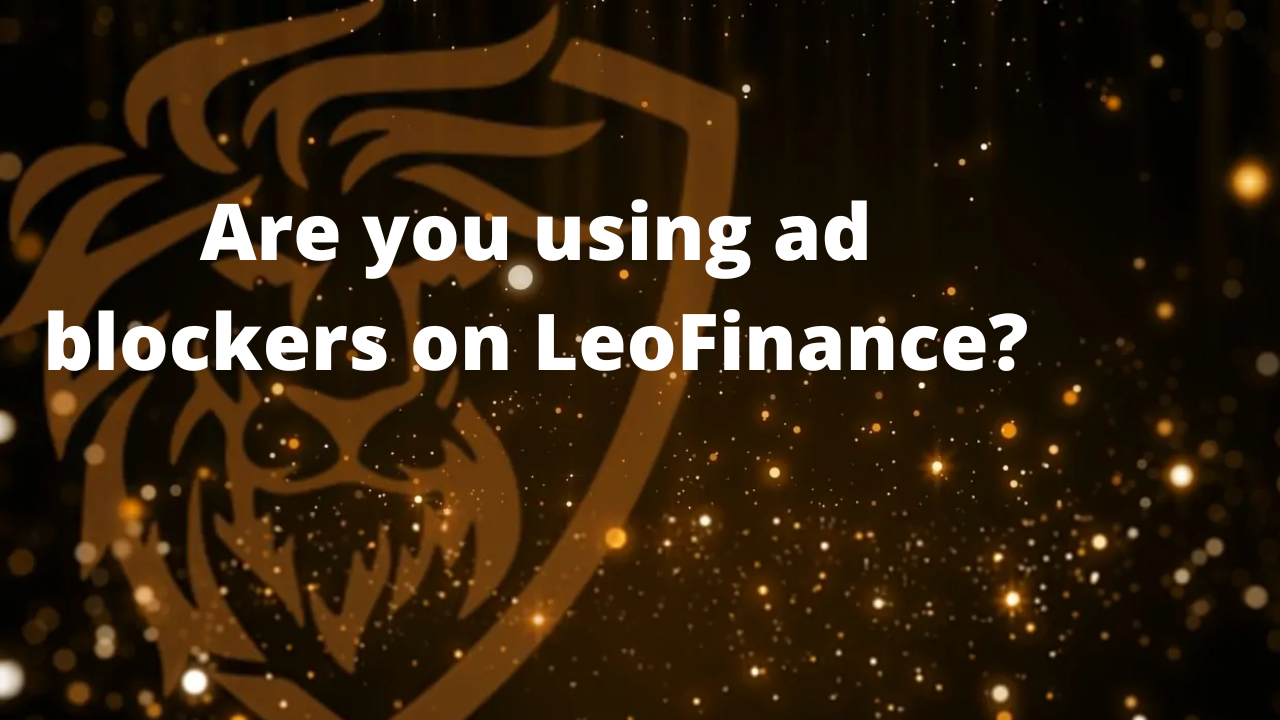 As much as the rewards gotten from writing, staking, and engagement here on LeoFinance is the reason major reason for us being here, plus the need for growth and comfort especially in terms of our finance (which still leads back to the rewards), our aim shouldn't only be to benefit from the system but to constantly seek ways for the system to benefit from us in a bid to enhance its growth and overall sustainability.
Apart from promoting LeoFinance and LeoThreads via twitter and other social medias, participating in LPUD and lots more in a bid to provide it with the required visibility, a very important action which the LEO community would benefit from is the removal of Ad blockers.
You're probably wondering why! Let's take it one step at a time.
---
Why ad blockers
A majority of internet users opt in to adblockers on our browsers due to the large amount of ads on some webpages which can be frustrating. Those ads that can be so annoying that they pop up at every opportunity, thus defeating the purpose of being on that webpage. Makes you want to quit a soon as you're in.
Apart from adblockers on browsers, there are several
browsers used to bypass ads altogether in a bid to ease your internet surfing experience. Browsers such as Brave, waterfox, Tor Browser and the lots completely eliminate ads while providing you with the ultimate browsing experience.
I've been on several sites where the ads cover up the information on the sites, thus leaving you with no choice but to click on them regardless of your interest. Hence, the use of adblockers is absolutely justified.
---
What makes LeoFinance different?
Yes, there are ads on LeoFinance. You may not have noticed it but they exist. The only difference is they are so negligible that you wouldn't even know they're there unless you're specifically looking for them. For instance in the below screenshot, I had to scroll down for a few seconds on the homepage before coming across this.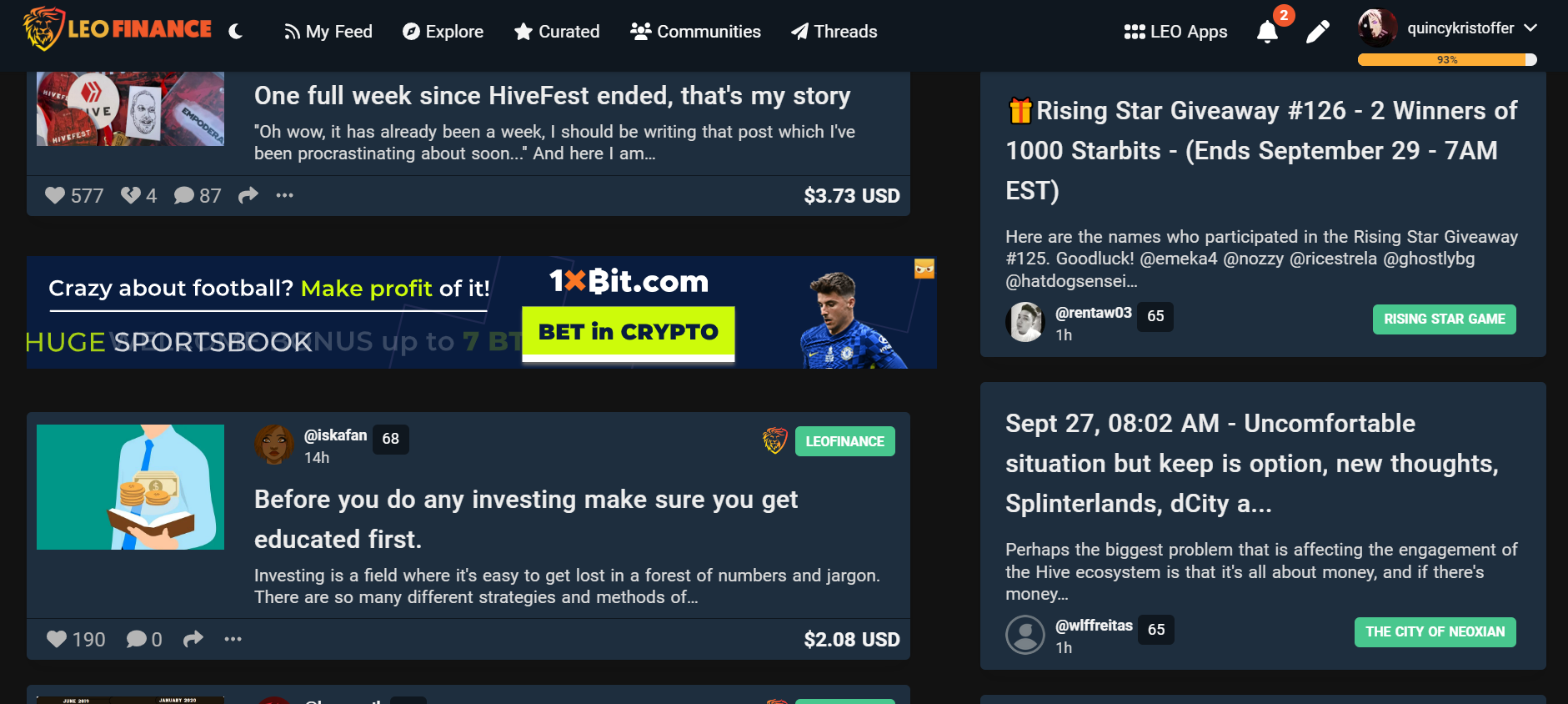 If you're using an ad blocker, you can deactivate it and see for yourself. You wouldn't know it's there until you look for it. In fact, I didn't know the ads were present in my first few days on LeoFinance until my cousin pointed it out. I actually thought those ads were a part of the site.
---
Here's another example that should suffice.
Below screenshot is from an article by @iskafan - Improving your relationship with money. Unlike other sites where the ads will disrupt the content, here there is no ad present until at the end just before the comments, and another one between the comments.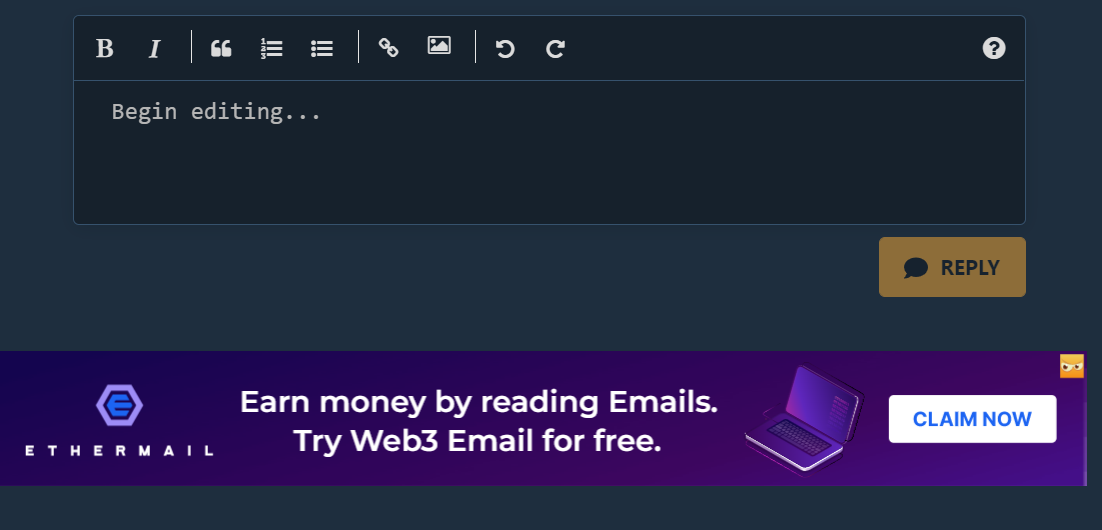 Basically one liner ads which doesn't in any way influence your browsing experience. Once again, so negligible that you wouldn't even know its there.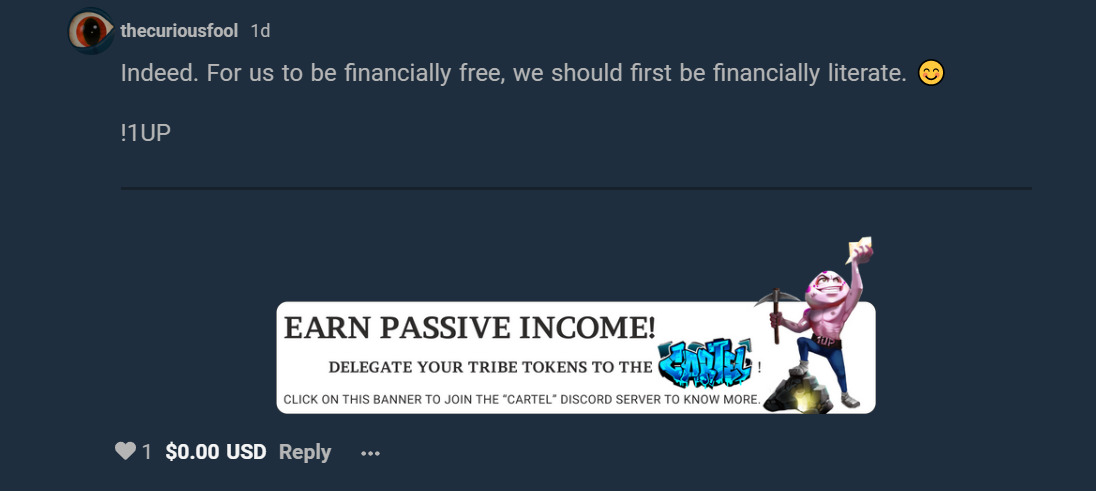 ---
Benefits of ads on LeoFinance
The ads on LeoFinance plays a major role to the LEO ecosystem. The revenue generated from the ads (in BTC) are used to back back LEO in the form of pLEO, bLEO, wLEO, or Native LEO token which is then deposited into the reward pool. Thus allowing for the sustenance of the blockchain and a possible increase in value of the LEO token over time due to its increasing stake.
This is not only beneficial for LeoFinance but for each user since this reward pool distributes the deposited LEO among each LEO stakeholder in the form of Leo power.
The result is that LeoFinance is not only benefitting from this, but as a LEO stakeholder you're also benefitting. A stronger stake means more benefits. Hence you shouldn't consider it as doing LeoFinance a favour (you're actually doing yourself a favour) because the benefit still leads back to you and every other user on the platform. It all depends on your ability to Treat LeoFinance like your own.
---
Conclusion
As much as internet ads can be very annoying, you can trust LeoFinance ads to not interfere with your browsing experience. If you're using adblockers or browsers like Brave which kills ads completely and you do not intend to deactivate them, the solution would be to have a separate browser on your desktop for your usual browsing activities while having another just for LeoFinance.
With an android or iOS device, using the LeoFinance app would be your best bet to contributing to LeoFinance in your own way.
LeoFinance is for us, we are LeoFinance.
Posted Using LeoFinance Beta
---
---