Hashkings: BUDs might be the most underrated token in Hive-Engine.
Hashkings: BUDs might be the most underrated token in Hive-Engine.
It is very difficult to follow everything in Hive but Hashkings is one of the oldest play2earn games in Hive and existed in the Steem days too. Though the name of the game and brand is kept intact but original developer has already left the game and passed the baton to the new team of developers that are now not only taking care of this game and brand but actually adding too many games and functionality in the game. Team also forged relationships with various projects in Hive by accepting their token in-game along with their flagship token BUS but look this is one of the decisions that did not go well as the majority of tokens in Hive-Engine went down steeply.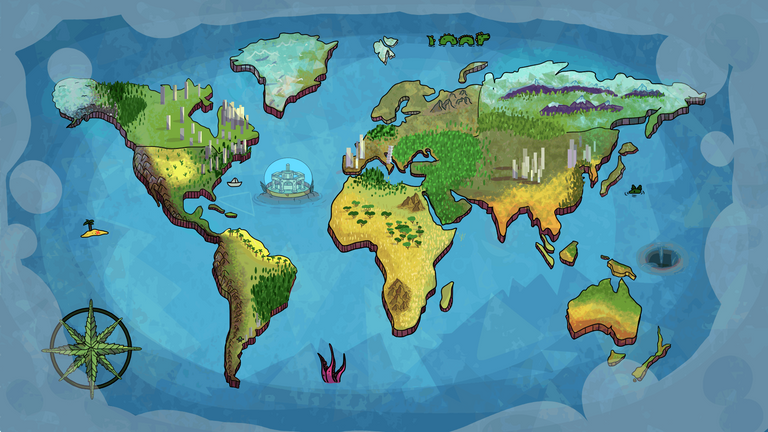 Source
Currently, the team is deciding to use BUDS as the sole token in the HK ecosystem and I believe once this proposal is passed BUDS might start getting more love and maybe more demand for BUDS.
Games on Hashkings.
BUDS will act as a central token for multiple games developed by Haskings team. Games that are included in this list are as below (few are not exactly game but provide more utility to BUDS)


Now let's take a look at the BUDS supply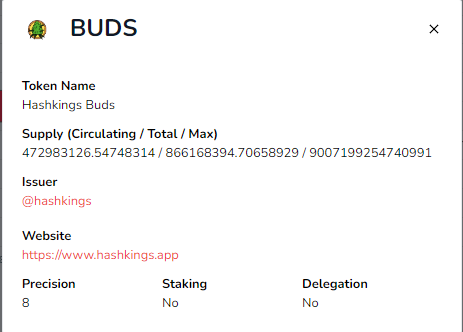 472 million (472992072) indeed look like a huge supply of game token at first glance but actually, if you compare it with a 3 billion supply of SPS(Splinterlands Governance token) it is just less then 16% of total SPS to be minted.
At the time of writing this post, the price of 1 BUDS is $0.0000473 .
To get the market cap of BUDS , multiplying the total supply by price
(472992072 x $0.0000473 = $22372 ) , it is around $22K only.
$22K is indeed a very less valuation for all the games combined in the Hashking ecosystem and I feel if the team takes the right step, $250K valuation looks realistic and achievable and this make BUDS do 10x+ from its current price.
I am currently staking the BUDS, farming the BUDS, and some time stocking the seed using my BUDS farm earning. I hope that BUDS can be surprise element of this year and I really like to have as much BUDS, so I keep my BUDS earnings staked to get benefit from the staking APR and will have some stream of BUDS to sell if BUDS really starts climbing.
I am
Posted Using LeoFinance Alpha
---
---