My Hive Goal : Reaching 12K HP milestone with more 3 month to spare in year end.
My Hive Goal : Reaching 12K HP milestone with more 3 month to spare in year end.
I reached my goal of 12000 HP milestone couple of days back and I was thinking of write about it since then and I started my "self -congrulatory" post also but unfortunately I was not able to complete it so I am little late but I am very much happy to meet this goal and I guess when the year 2022 started ,I was at 5000 Hive Power and it means I already added more then 7000 HP in this year and still moving forward.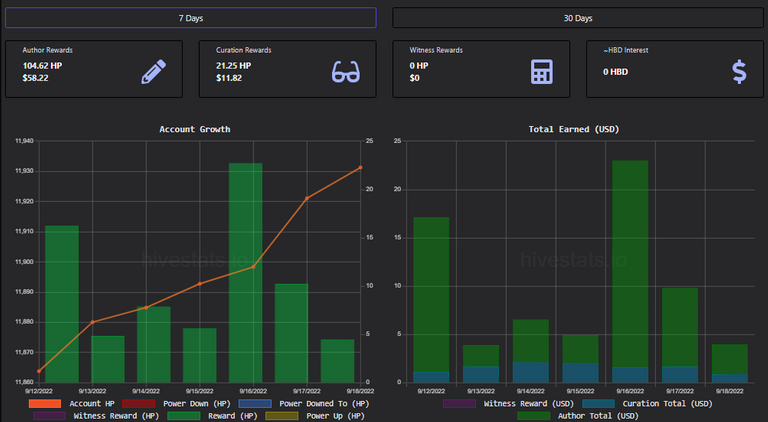 Above is my Hivestats chart and it really look beautiful as my Author and curation income add to 125 HP that meet my weekly goal ,without putting any strain on my play2earn income.
But reaching 12K HP this year is not my end goal at all but it is my start of journey for my second milestone of 19K HP and little step forward towards my big goal of 150K HP down the line.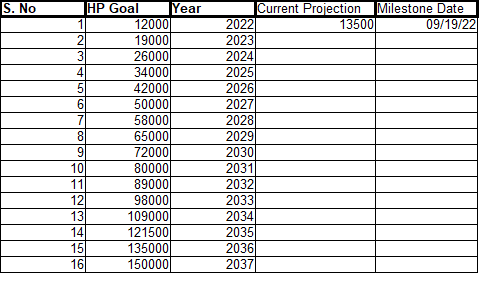 Anyways not only I progressed on my Hive Power goals but I also build my Splinterland's asset and increased my risingstar NFT collection too.
Play2Earn as source of income .
I am looking forward to the MLSPA play2earn game that will be the soccer based Play2earn game and have partnership with the Splinterland's team. I am hoping that it will also beco,e as sussesful as Splinterland's and my association with this game will be profitable.
Will Hive tribe stake can help me to reach my goal?
I am currently disappointed with the price of both LEO and ONEUP token and I wish that will recover and see some new heights. I am hoping that curation income from these tribe might grow and will be able to help me in growing my Hive power.
It really matter how the leo defi products value increase with time and how CARTEL will be able to add value in ONEUP ecosystem
and ONEUP token price.
My passive source of income.
Not inly I m interested in creating my active source of income but also passive source of income too.
For this Splinterland's Node License and rentals are great currently. I have created my curation power in tribes too that can be also used s steady pssive income generator.
I know, I am ignoring HBD but.
With all my Hive centric goal it look like that I am ignoring HBD
and it's sweet 20% APR that too is completely passive.
But at current Hive price, I am very bullish that Hive will touch some new heights in coming days.

Source
I am just wondering if Smart contracts get implemented in Hive chain then $10 Hive is possible and Hive t price of less then $1 is look cheap to me and I am really going all in Hive.
So , my progress towards my second milestone is started and let me see how quickly I can reach there as I am prioritizing on my HP goal and I am sure in coming days I will knocks many years from that expected milestone and will reach soon there.
Posted Using LeoFinance Beta
---
---