Power Bee : Powering up 1000+ HP to cross 9000 HP mark.
Power Bee : Powering up 1000+ HP to cross 9000 HP mark.
It is some 6 month back when I was closing towards 5000 Hive and sudden Hive pump make me serious about my goal and I can say afterwards I am constantly increasing my Hive power and tracking my growth also. In these 6 months almost 4000 Hive power is added on my account and with today powerup , I will be crossing 9000 HP mark.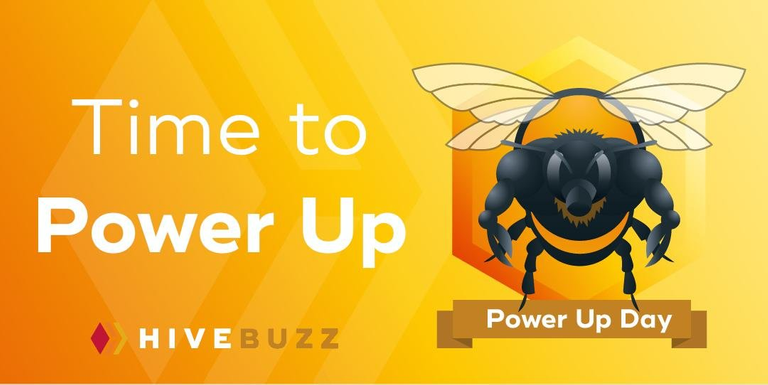 Source post
This growth is somewhat very fast paced, considering the fact even after start of Hive (as I am already active before creation of Hive, it almost took 20 months to make my HP to 5000) and now 4000 HP is added in just 5 months and I am very sure that 10000 HP mark will be coming before the August of this month.
I created my goals at the start of this year and my projected growth and goal for the 2021 year end was 11000 HP but with some burst powerup, strongly tracking my goals weekly and keep moving to match up my target got this number revised to 11500 earlier and now it look that I will reach 12000 HP.
I will be very happy to end this year more then 15000 Hive power but it depend upon lot of factors like my activity on Hive , my posting and curation rewards, my Play2Earn rewards in game of Splinterlands and Risingstar and to be launched game like Ragnarok and Chifibots.
I also purchased some nice amount of Polycub and if polycub recovered and go bullish then my plan is to convert 20% of Holding into Hive and may be in later I will start earning this polycub by going into pHBD and USDC pool but at the moment adding Hive power is getting top priority.
So friends , wish me luck that I not only get my projected HP but got my desired HP numbers and my long term "Projected" goal table goes as below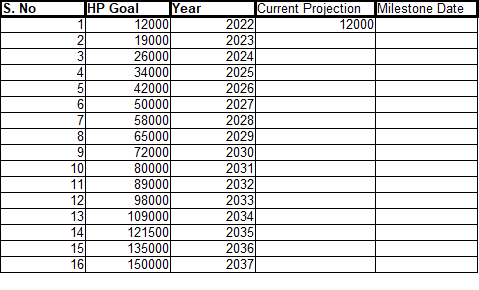 Frankly speaking , I am waiting impatiently to put my "Milestone date" on this table when I reach these numbers and hoping to beat these HP goals by length and breadth to reach the last number of 150K as soon as possible.

Exclusive posted from Leofinance interface and if you want to know more about
LeoFinance, then you can read about this platform at https://leopedia.io/faq/#what-is-leofinance

Please feel free to upvote , comment and reblog
Posted Using LeoFinance Beta
---
---