Splinterland's : 180000+ SPS (Splintershards) staked and my future SPS plans
Splinterland's : 180000+ SPS (Splintershards) staked and my future SPS plans
I have started with the goal of 200K SPS stake and I have now successfully completed the stake of more than 180K SPS that successfully make my goal to 90% complete. A good thing is that still 74 days of the airdrop is left by Splinterland's team, so these number will go up automatically by collecting airdrop and Staking APR that is currently greater then 23%.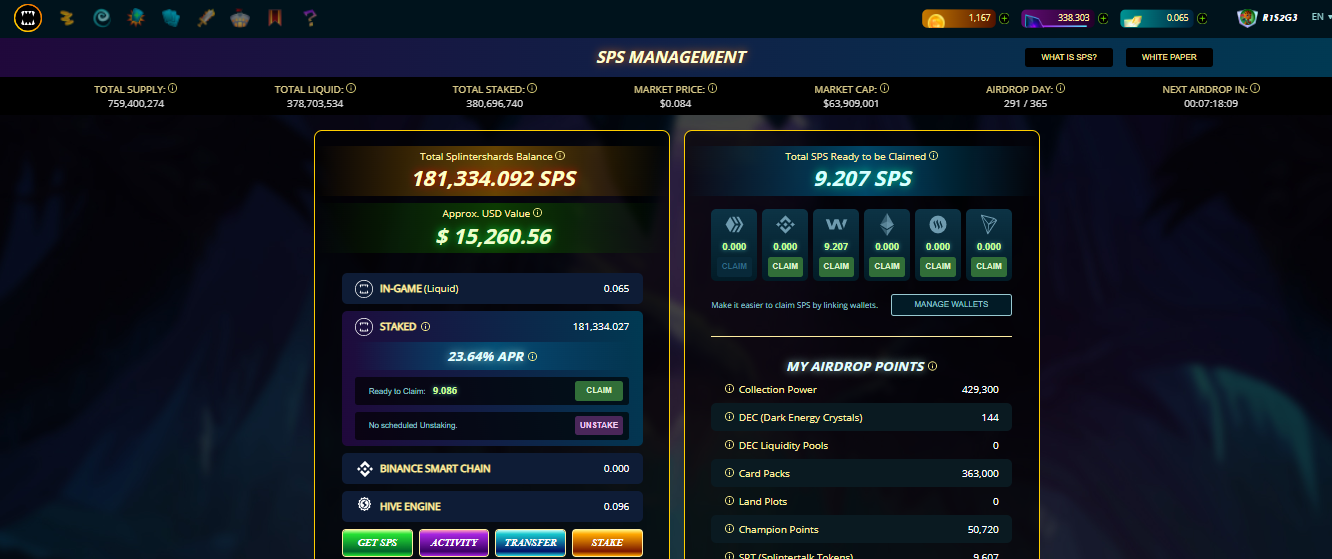 Another good thing is that even after airdrop end , Staking APR will continue and in future SPS will become part of "Play2Earn" along with DEC so this stake is expected to rise with time.
SPS Price chart
Let see , how the token is actually doing in the market and I will use crypto.com Exchange price , though SPS is available in various market including defi markets in BNB chain.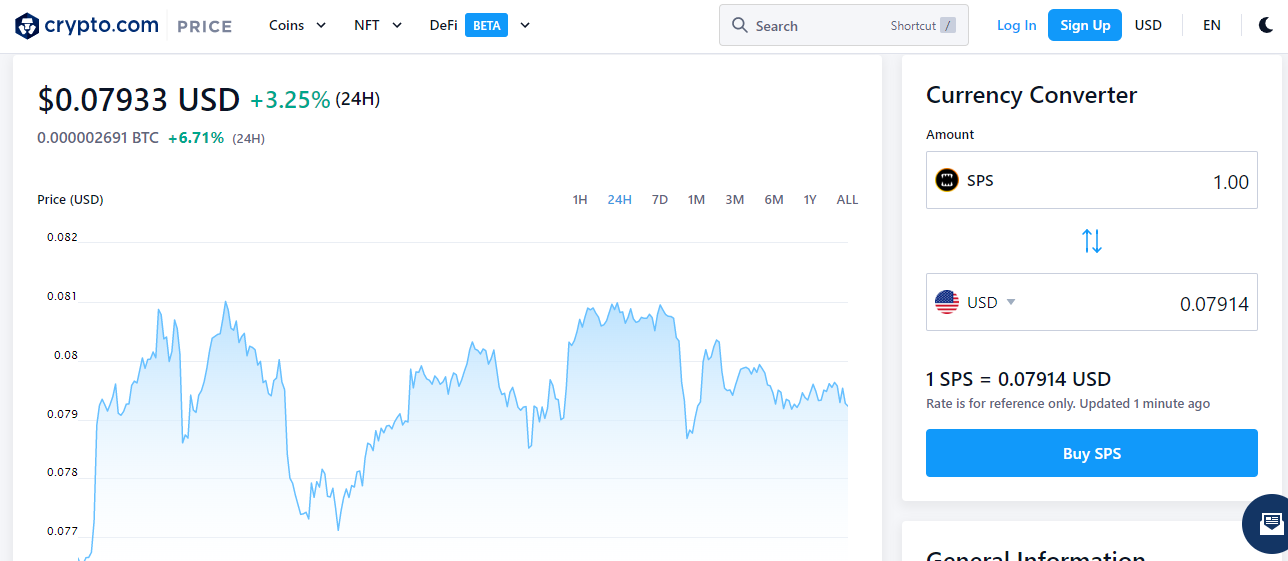 So the price of 1 SPS is almost equal to 8 cents and it actually very low if I compare it with another famous blockchain game Axie infinity token AXS with Splinterland's SPS.

So comparing the data with "https://www.marketcapof.com/axie-infinity/splinterlands" , SPS price should come to $3.37 and it surprise me that how much Splinterland's SPS is undervalued as it is now number one Blockchain game and top of it Splinterland's allows multiple ways to earn that I already detailed in one of my previous post Multiple Ways to earn in Splinterland's Metaverse
My Future SPS plan.
Apart from 180K staked SPS in my current account , I had separate account in which I left some 9500 liquid SPS for purchasing SPS validator Nodes (unfortunately that just got staked while checking my SPS balance and I already started unstake of it, lesson learnt, I will put them in Hive-Engine wallet once untake comple to avoid accidental staking). I also maintained buffer of 1000 swap.hive in Hive-engine if 9500 SPS at at that time will not be equal to $1000. For VOUCHERs , I am currently all good and if I am able to buy the SPS validator Node Licensce then this will create an another source of passive income for me. You can get more details about it on my previous post Preparing for buying SPS Validator Nodes
What keep me interested in Splinterland's
I like the Splinterland's strong community and the team communication with the community. It is nice to learn that team has forged multiple partnerships, multiple exchange listings to make their token available along with the continuous development. Team mettle is already proved with Warner music Group announced Splinterland as their partner for game development.
Will you like to Join Splinterland's Metaverse.
If you interested to play Splinterland's then you can join it here
I saw few of the player joined the game using my affiliate link and then stopped playing after few battles. If you have any difficulty in playing game, do not hesitate and join the game discord. It is really helping community and contact me here or on discord, I will definitely review your game for your better game experience.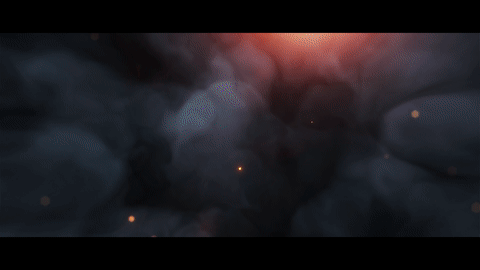 Posted Using LeoFinance Beta
---
---