Splinterlands: May be flipping packs from secondary market might be profitable.

Splinterlands: May be flipping packs from secondary market might be profitable.
This week I continued with my another 200 CHAOS pack openings and this is one of the steps towards building my CHAOS legion gold level deck and adding some of CHAOS cards into my collections that really help me in strengthening my existing collection for wild battles.
Beside it I am also renting those extra cards to earn DEC that I will accumulate and will use DEC to buy items from Splinterland's shop in future.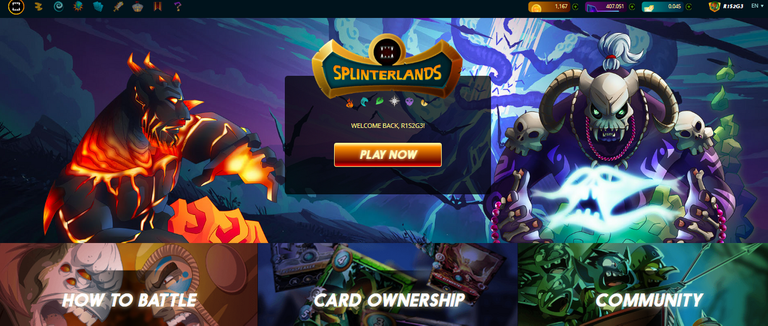 One of the benefits I am going to get for buying the packs is the airdrop of the CHAOS legendary summoner and I am really excited for them but I am also keep opening my pack with the help of all the potions that I am getting with my daily playing and it give me some potions. With these pack openings "potions" that I used to think useless , automatically become useful . Now I do not want to buy potions but nor do I want to open packs without potions. (Unopened packs can be still good, if I am able to get good price of them in secondary market, so I am not worried for unopened packs too.)
Now back to my my results of my pack analysis of 200 CHAOS packs.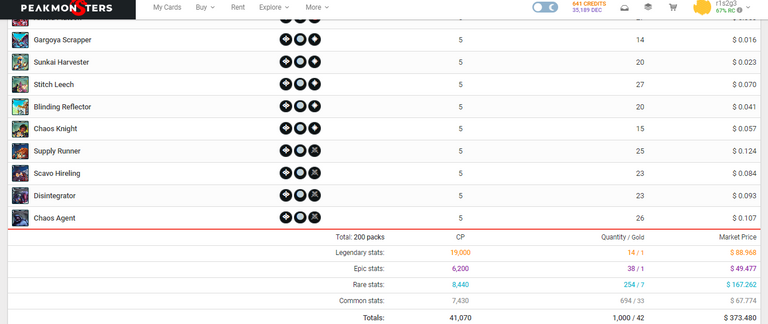 So I got only 1 Gold Foil Legendary that I think that I am little unfortunate there but this time I got 2 Gold Foil rare summoner and it did help in increase my "value" stats of my pack openings.
I am still not decided if I want to sell my Beta summoner but one thing I am sure that instead of Malric inferno ,I really want to replace it by Tarsa. I guess for 1 extra mana , it really add 1 health to 6 monsters in team and +1 melee attack is same for Malric and Tarsa.
I will also like to go for Obsidian in Earth Summoner too, I feel +1 magic attack is going to really great for my team.
But with this stat , I also see that , flipping card still yielded $15 profit as in secondary market 200 packs will cost $358 but anyways this does not look very great profit but I guess instead of 1 GFL , I got 2 GFL then the profits stat might look really impressive but assumption is that you have lot of potions lying in your account.
My other post in Splinterlands.
Splinterverse (Splinterlands Metaverse) : A comprehensive ecosystem for everyone to earn.
Staked 200K SPS and my future Splinterland's plan.
Splinterland's : Can I Survive on my Splinterland's earnings.

Splinterland's : Explosive growth is yet to come.

Splinterland's : Earned assets worth more than 1 BTC.

Splinterlands : Land release might change the way of playing Splinterlands .

Splinterlands : When luck strike twice in gap of few days.

Splinterlands : Ways to earn DEC
Splinterlands : Do not ignore Guilds
Note for my affiliates
If you want to play splinterlands then you can join it here
I saw few of the player joined the game using my affiliate link and then stopped playing after few battles. If you have any difficulty in playing game, do not hesitate and join the game discord. It is really helping community and contact me here or on discord, I will definitely review your game for your better game experience.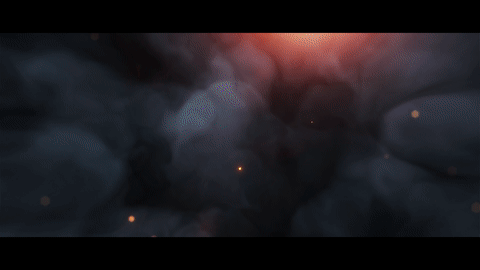 Posted Using LeoFinance Beta
---
---