Rising Star #8 (Festival)
Hello friends, I'm bringing you my rising star account update.
First of all, the giveaways 🤑🤑
I won: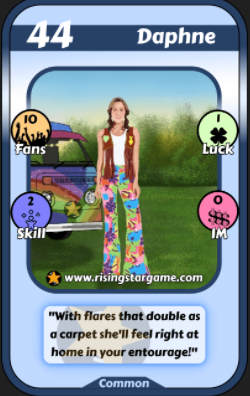 I won two of this from @mawit07
And 2K starbits from @belhaven14.
Two days in a row getting the same giveaways. I am very lucky. Maybe I'll play the lottery this week.😂🍀
I did the world tour mission and got another bracelet for my collection. This week on Portugal.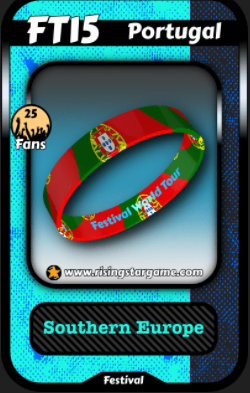 Continuing with my starbit farm to become a starbits millionaire, compared to the last post I got 2317 more starbits coming from the missions.
I had some swap-hive stored in my wallet that I got from splinterlands. And I decided to invest in risintar by buying starbits to complete my mission of becoming a millionaire faster. I bought 295093 starbits. I already had 8140 more in my wallet. And 10172 on in-game balance.
Total: 313405 starbits.
Lack: 686595 starbits.
Thanks for reading. GG!
---
---