Olympic Tokyo 2020 : Men's Basketball #40 - Australia vs Argentina
The Boomers dominated Argentina in the last quarter, setting up a semi-final matchup with Team USA later this week.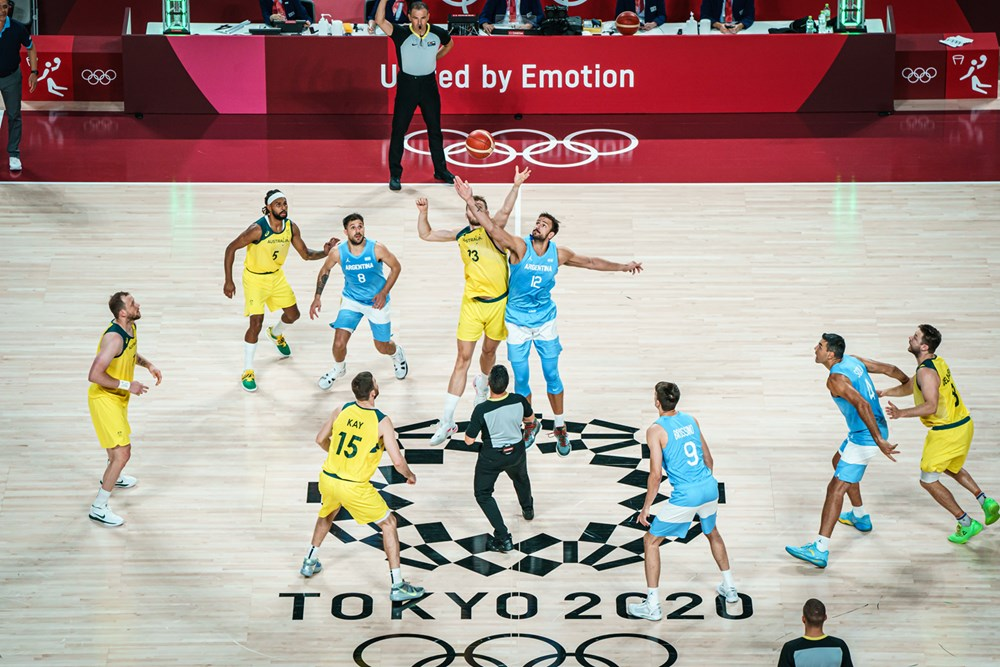 img source
After smashing the Argentines 97-59 in their quarter-final, the Australians will be full of confidence heading into their hardest match of the tournament against the gold medal favourites.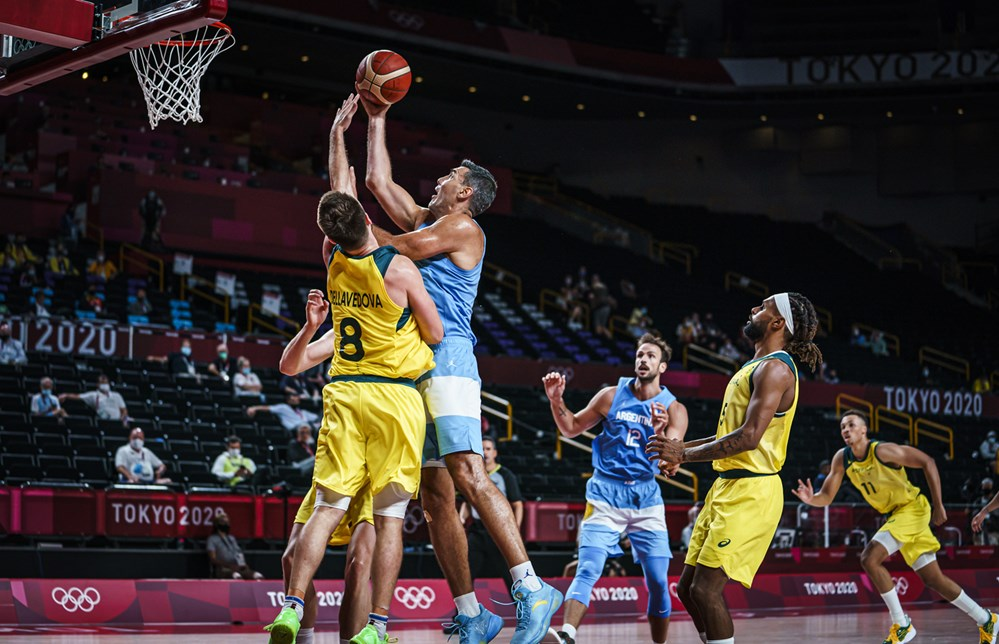 img source
Luis Scola anticipated to stay in the game until the last buzzer heard, because that's how he always played.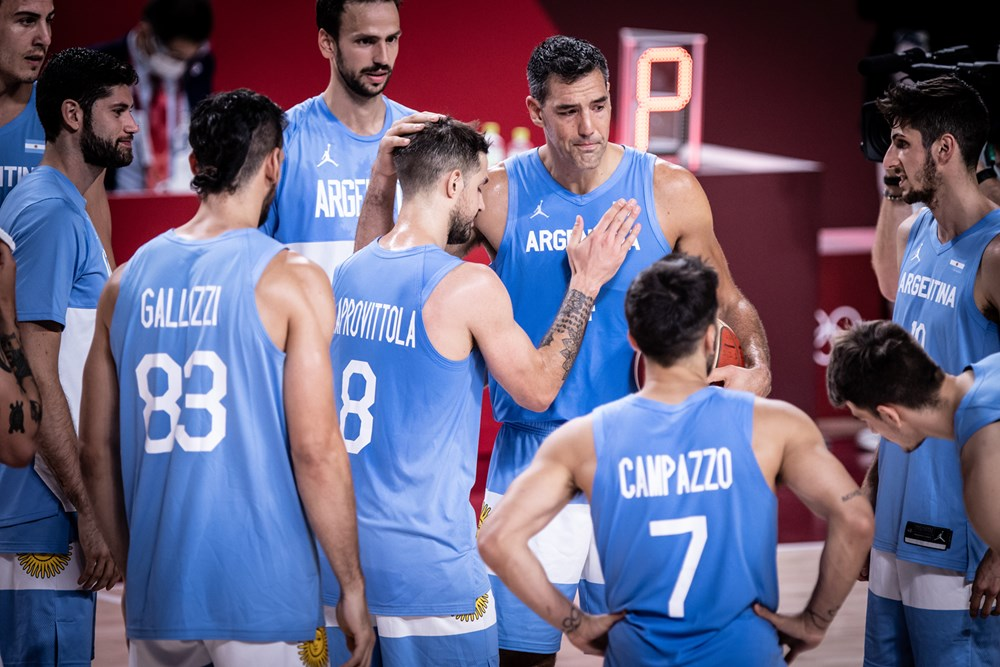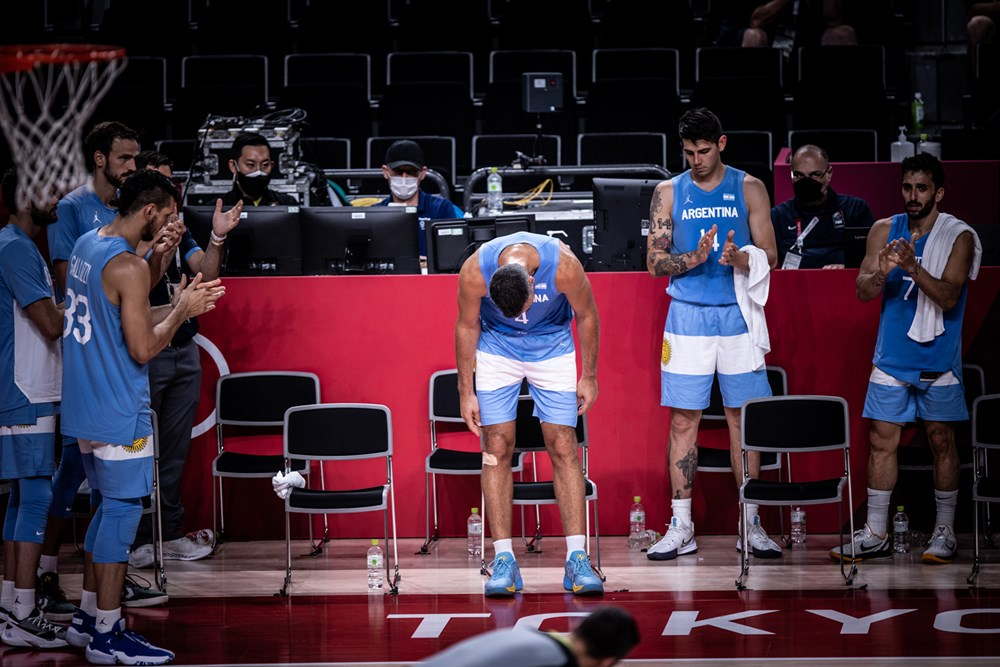 img source
Instead, his coach pulled him out in the final minute, eliciting a standing ovation and an emotional send-off for one of the game's legends.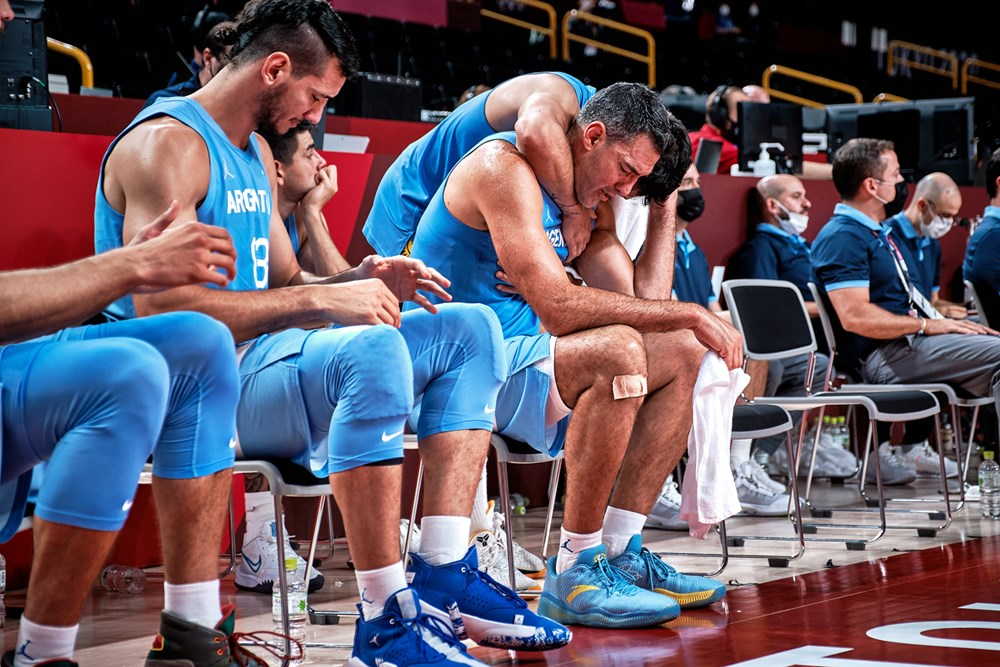 img source
On a momentous day at the Olympics,, it wasn't the only farewell, as the curtain came down on an era of men's basketball.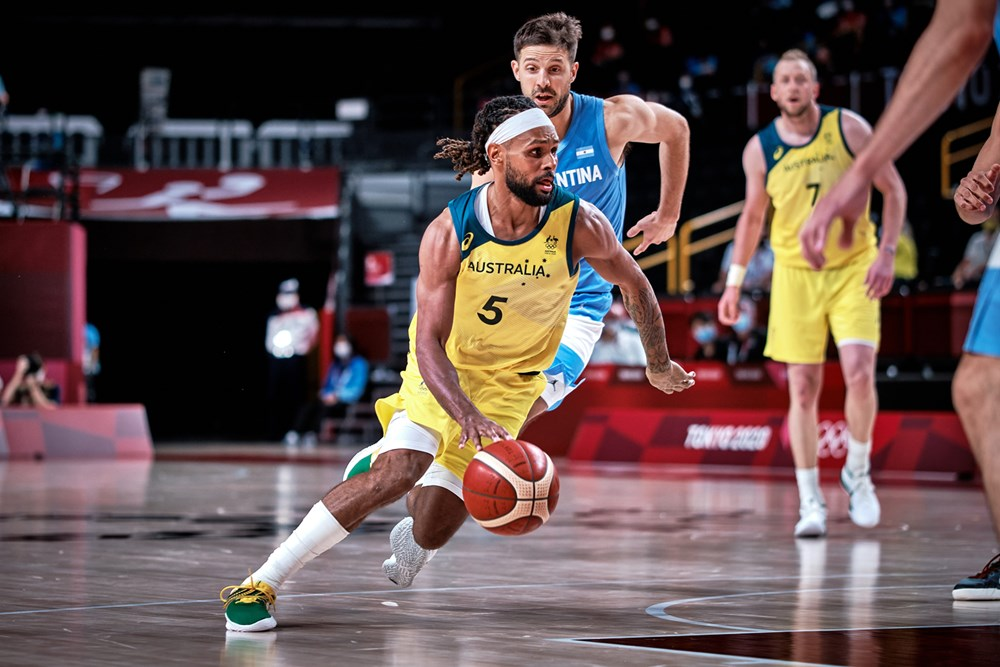 img source
Australia #5 Patty Mills scored 18 with three 3-pointers and one free throws, two rebounds, four assist and one steals.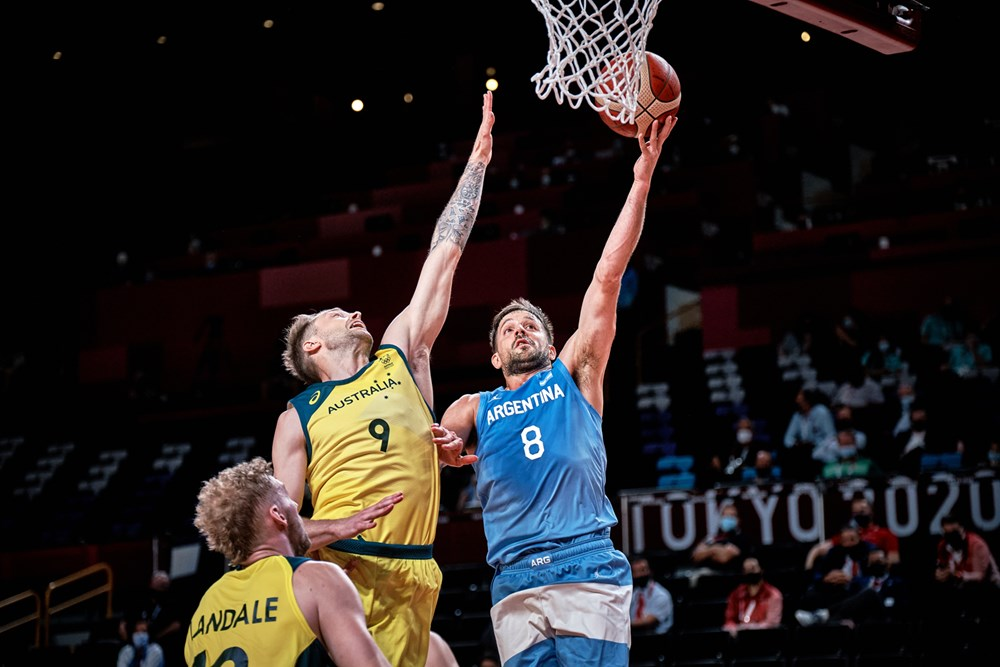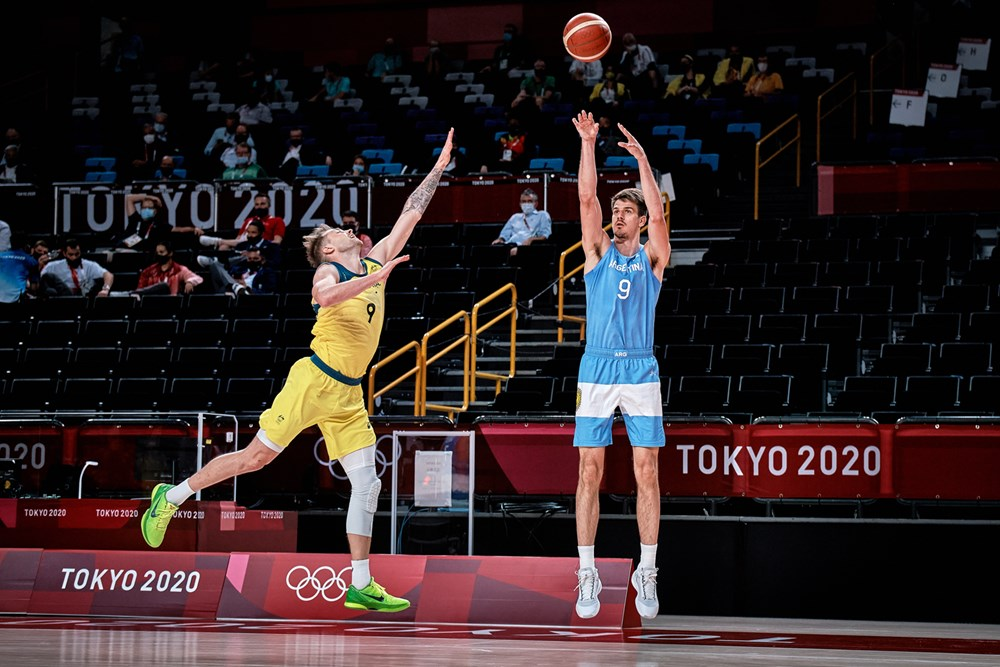 img source
Argentina shot four-of-18 from the field in the second quarter, while Australia #5 Patty Mills and the rest of the team regained their stride. The golden boys embarked on a 14-4 run, and only a late three-pointer by Argentina cut Australia's advantage to six points at halftime (39-33).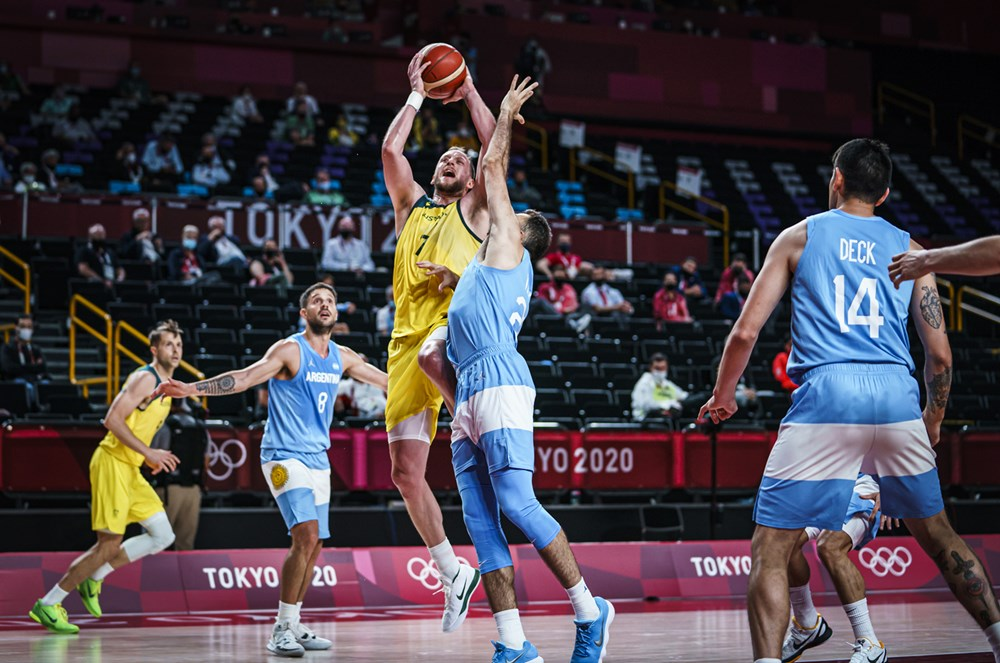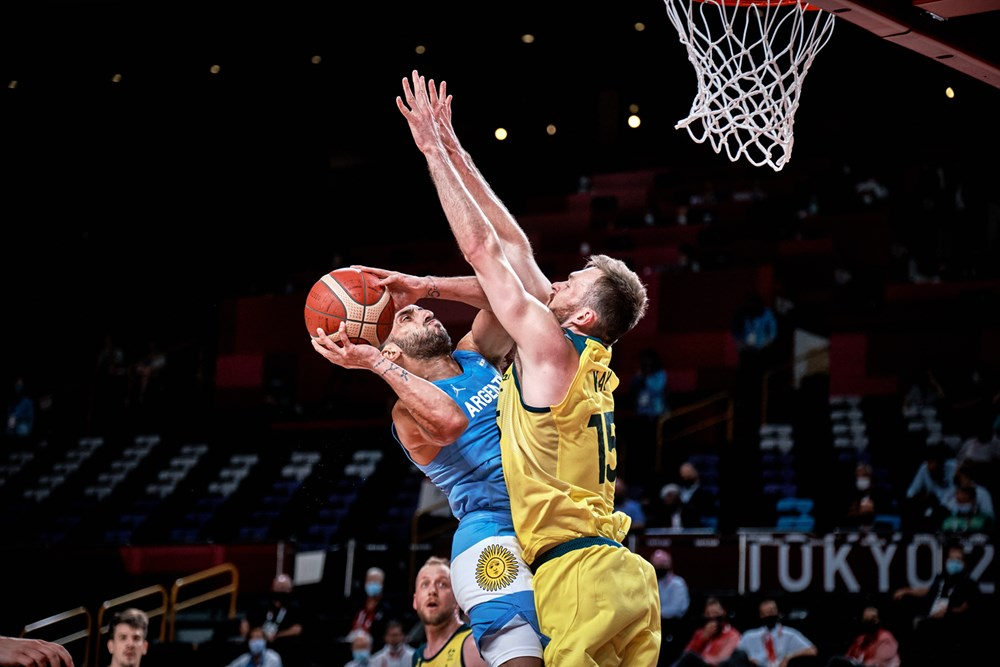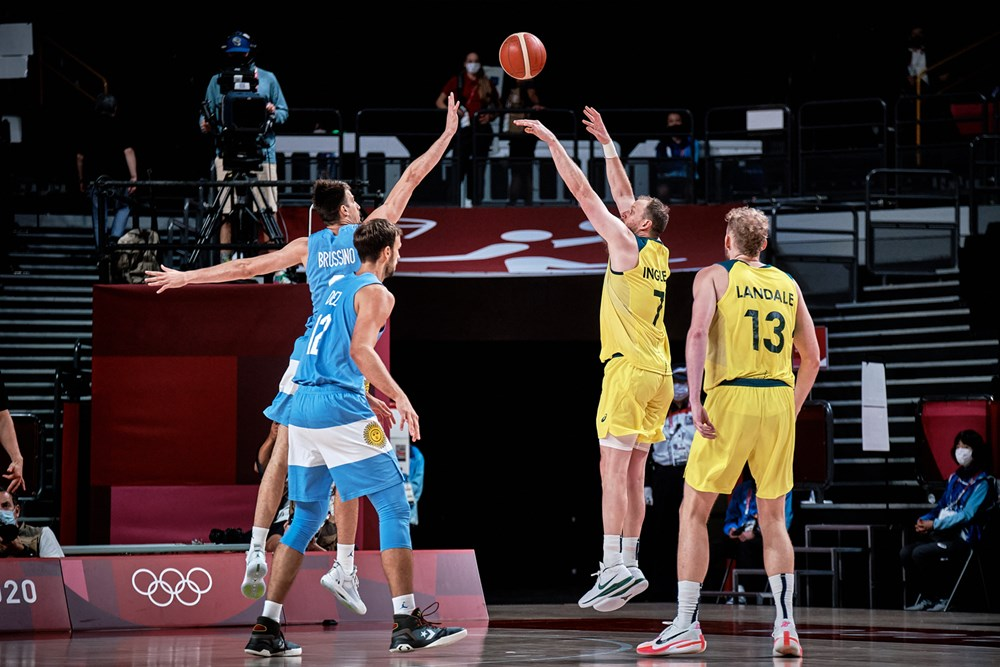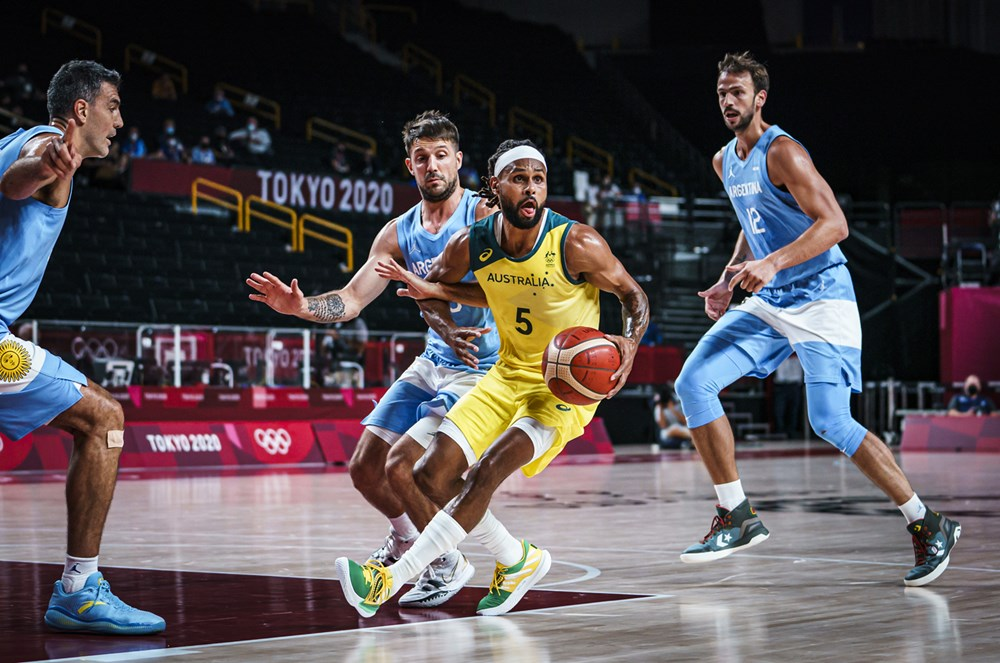 img source
They led by 12 heading into the fourth quarter before embarking on that incredible run that secured their place in the semis against an all-star American team.
Mills led the way with 18 points, and Matisse Thybulle was a defensive tiger the whole game.

Australia (AUS) 97 - 59 (ARG) Argentina
18 [Quarter1] 22
21 [Quarter2] 11
21 [Quarter3] 15
37 [Quarter4] 11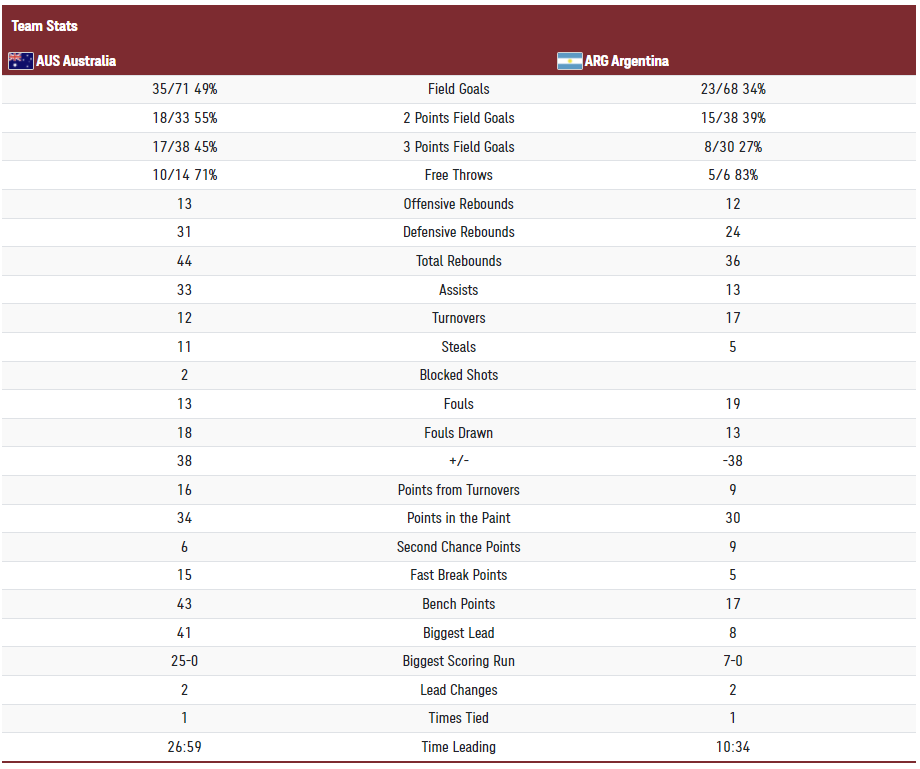 img source
Current Tournament summary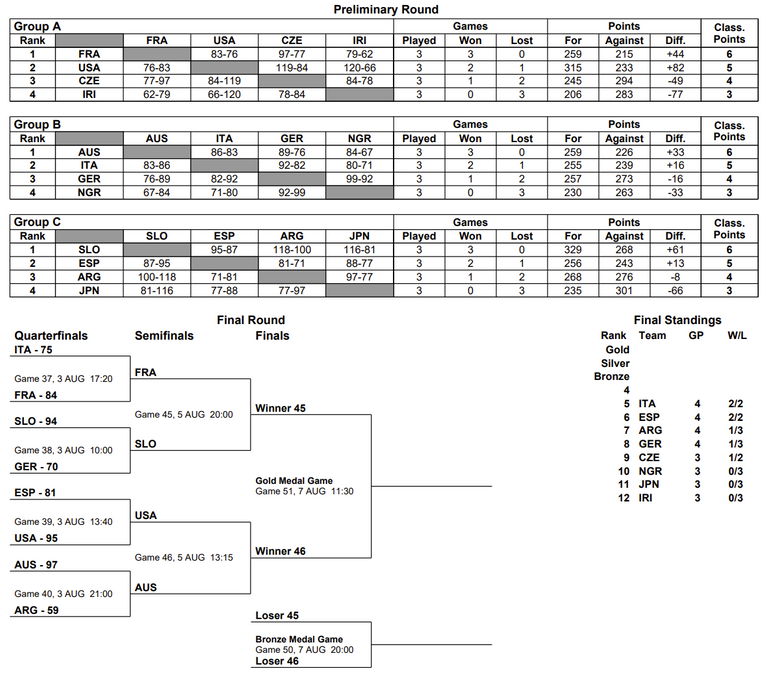 img source
---
---