Olympic Tokyo 2020 : Men's Basketball #50 BRONZE MEDAL GAME - Slovenia vs Australia
A great moment to remember! Tokyo Olympics 2020 Australia finally secure the bronze medal in men's basketball by defeating Slovenia 93 over 107.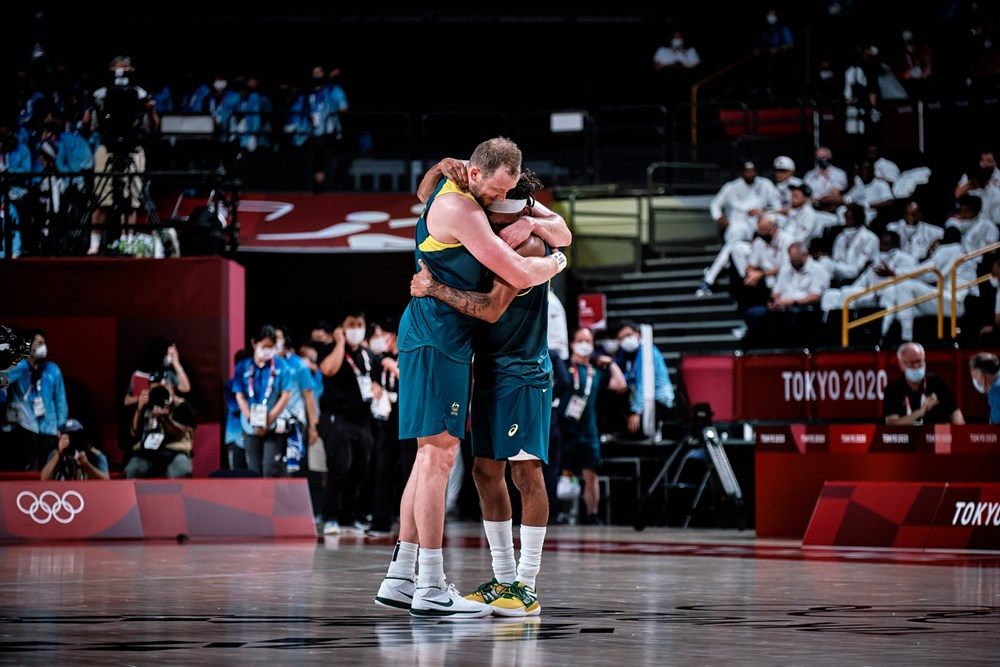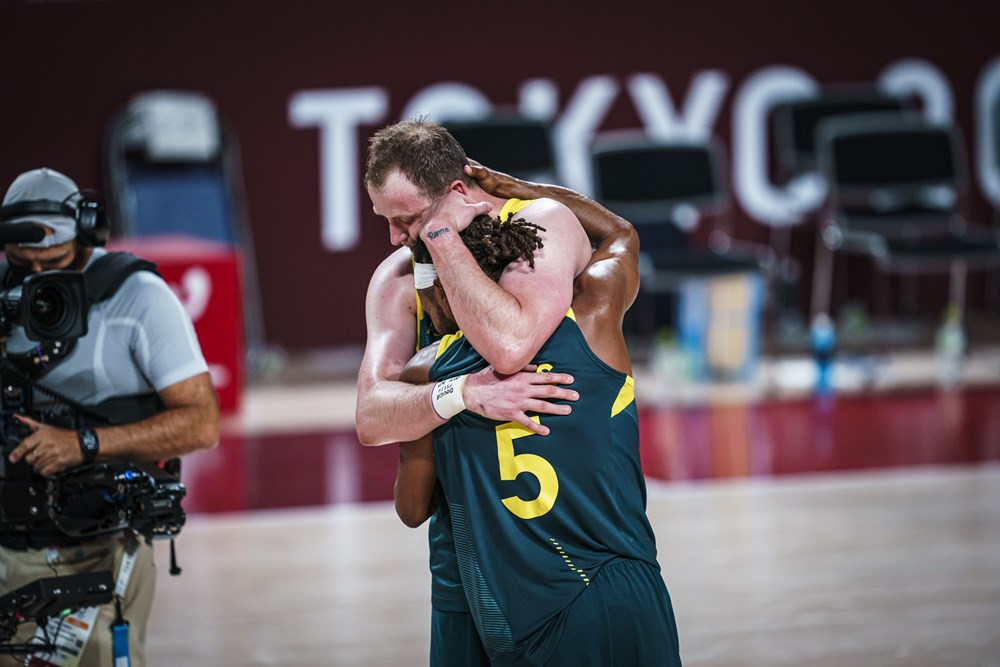 img source
Tears of joy, Australia #7 Joe Ingles holds Australia #5 Patty Mills after the Boomers finally get the Bronze medal.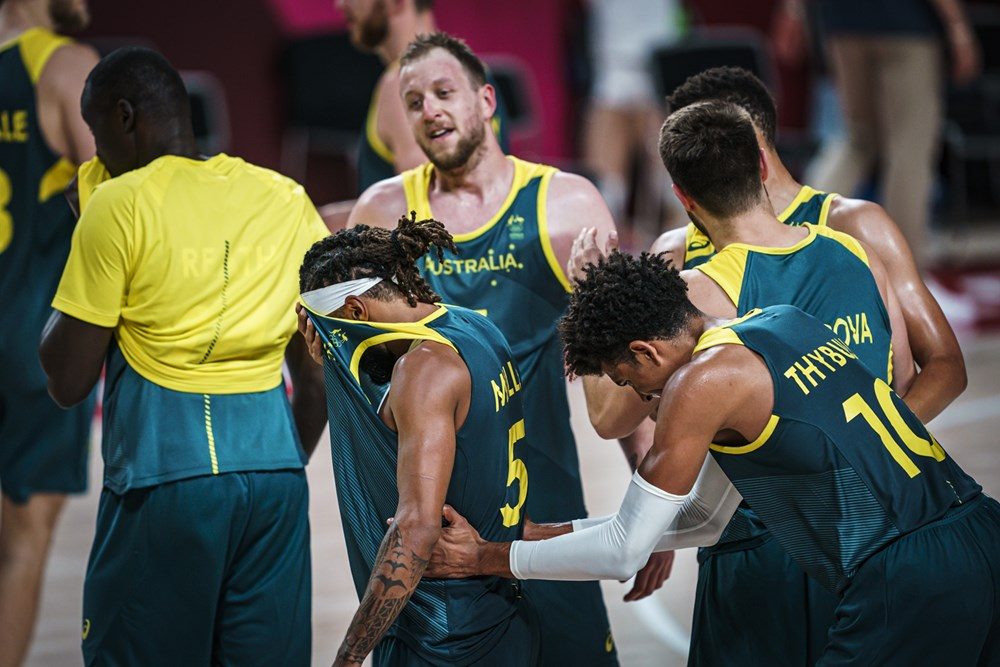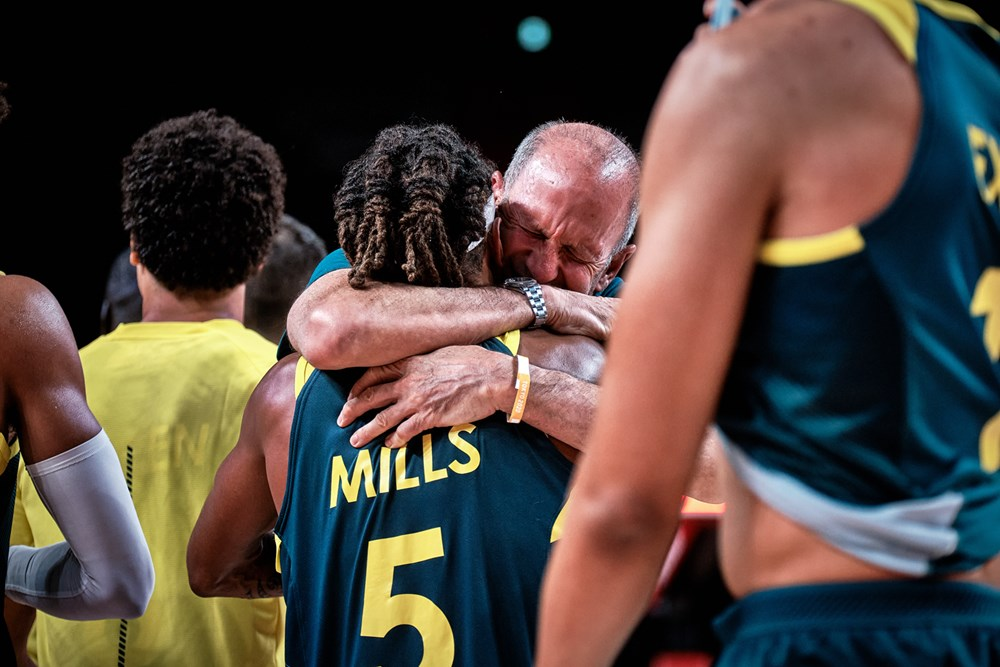 img source
Patty Mills was the center of the attack during the match, the whole team had given him a very huge responsibility to bring the team to victory, and he did it. As you can see on the photo, a true feel of relief and happiness is shown after the match was over.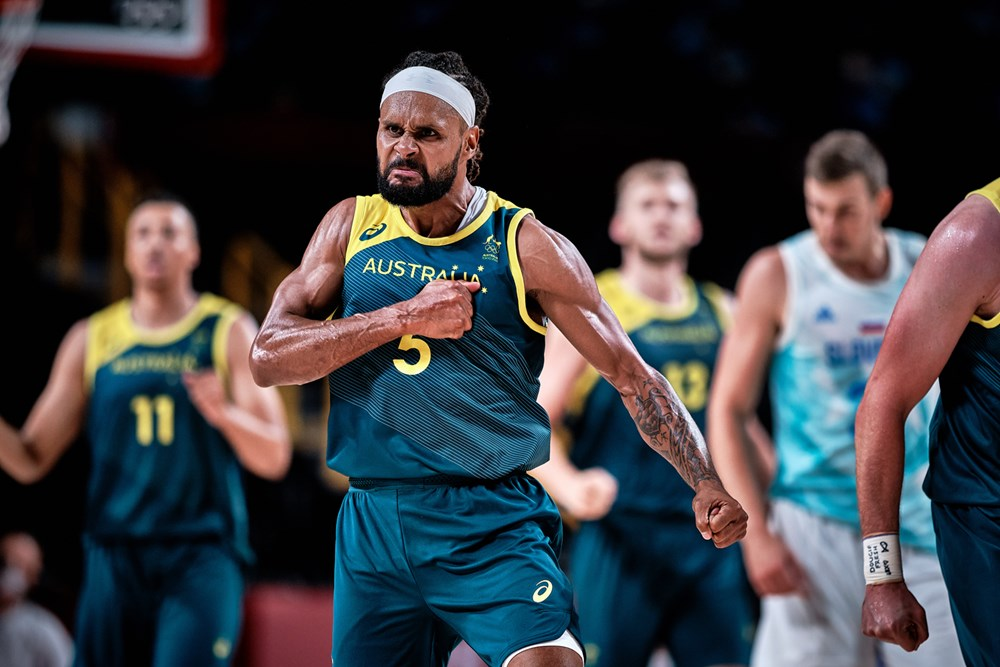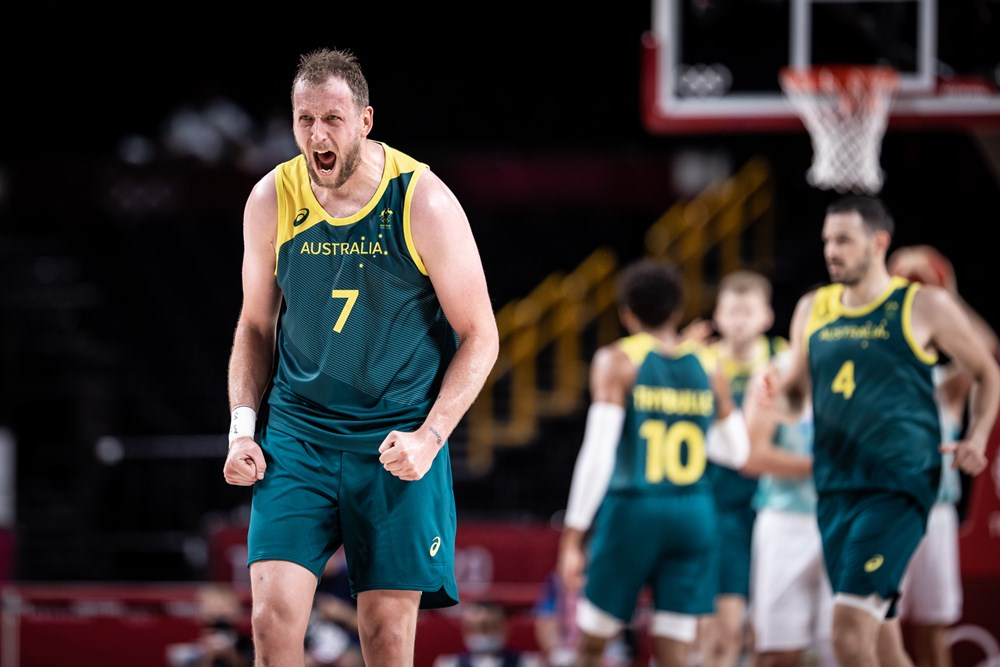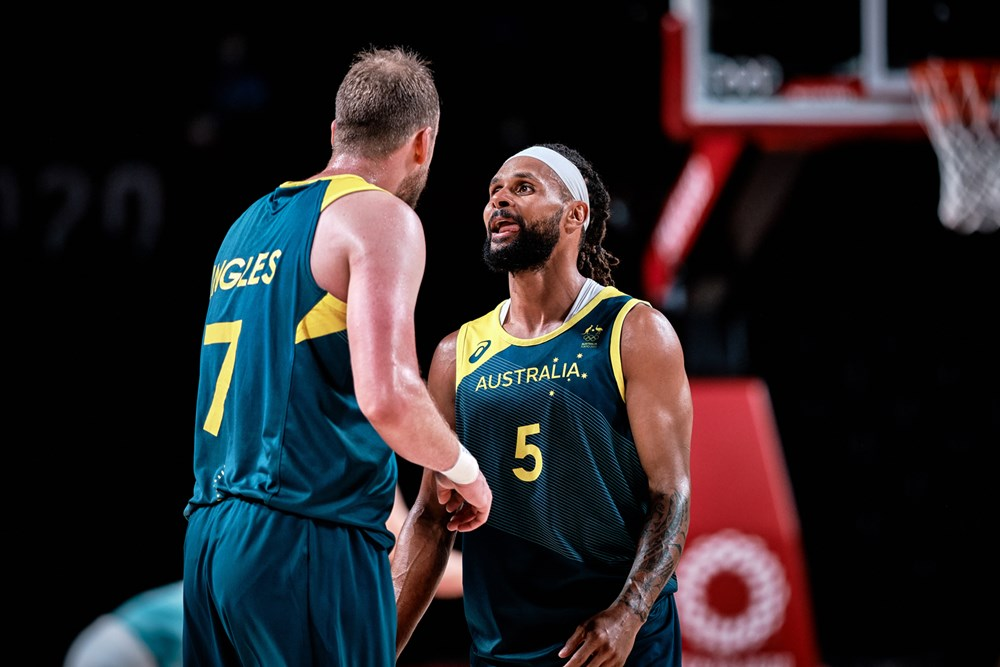 img source
Patty Mills Australia #5 had scored 42, nearly half of the entire team score with four 3-pointers and eight free throws. He saved a total of three rebound and made nine assist in scoring.
Followed by Joe Ingles Australia #7 contributed 16 points to the team with four 3-pointers, a total of nine rebounds and one steal.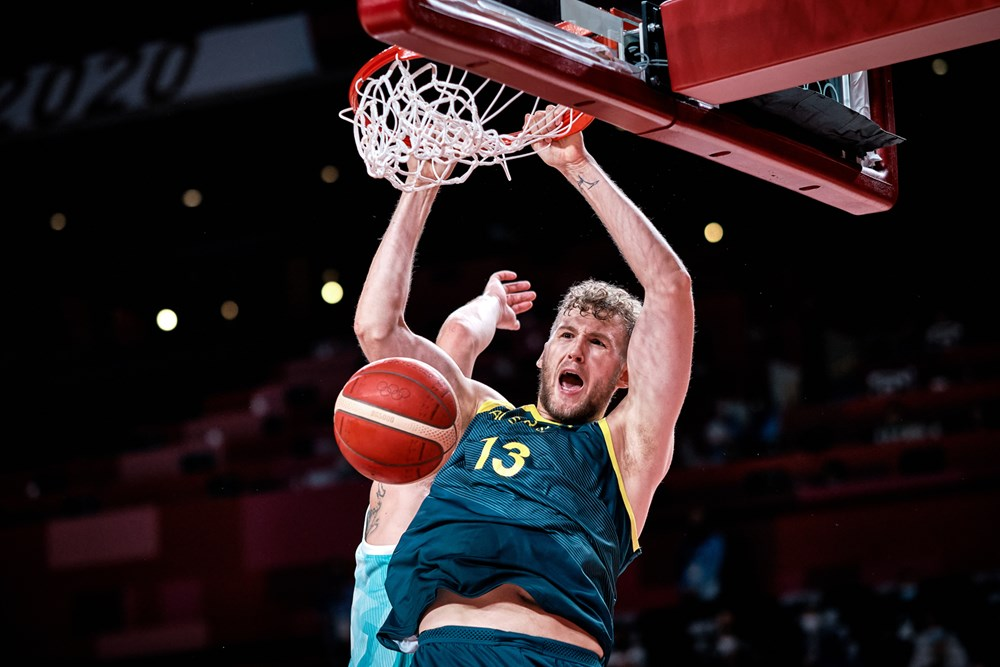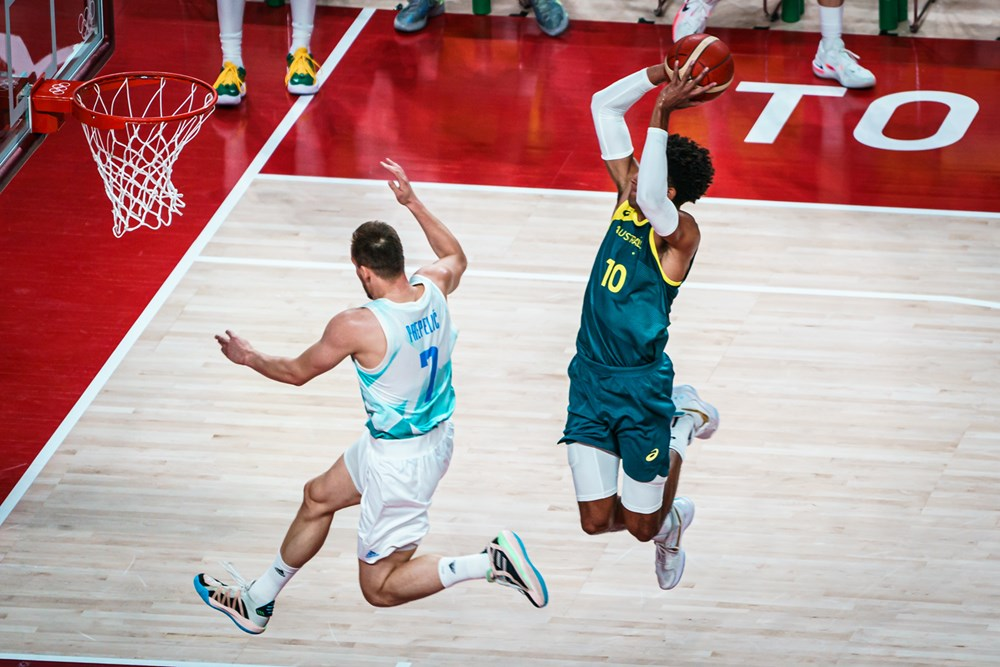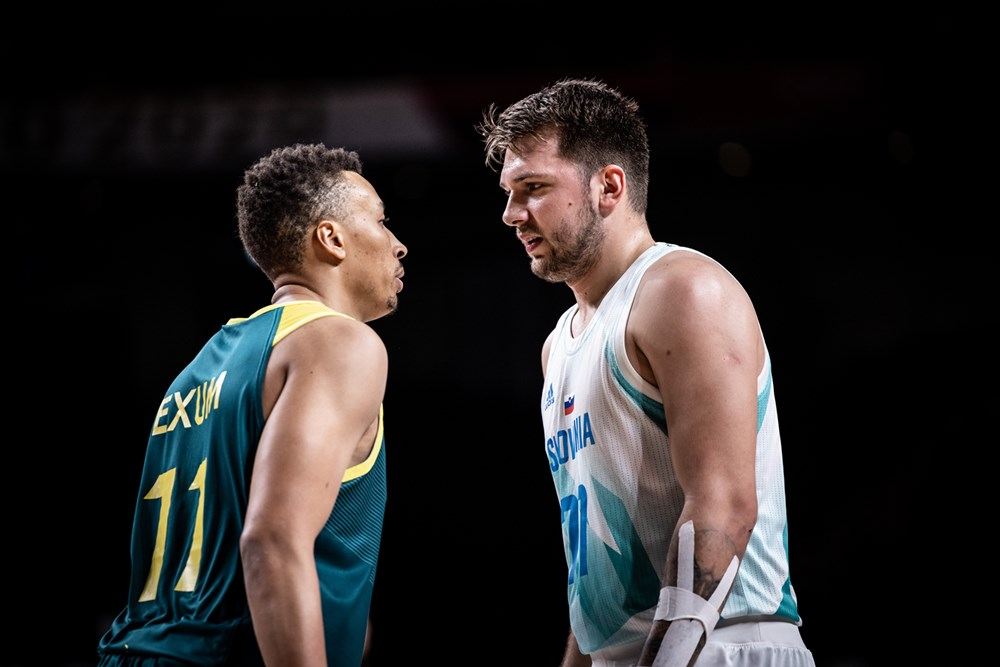 img source
Australia #13 Jock Landale scored 14 points, Australia #11 Dante Exum scored 12 points and Australia #10 Matisse Thybulle scored 11 points.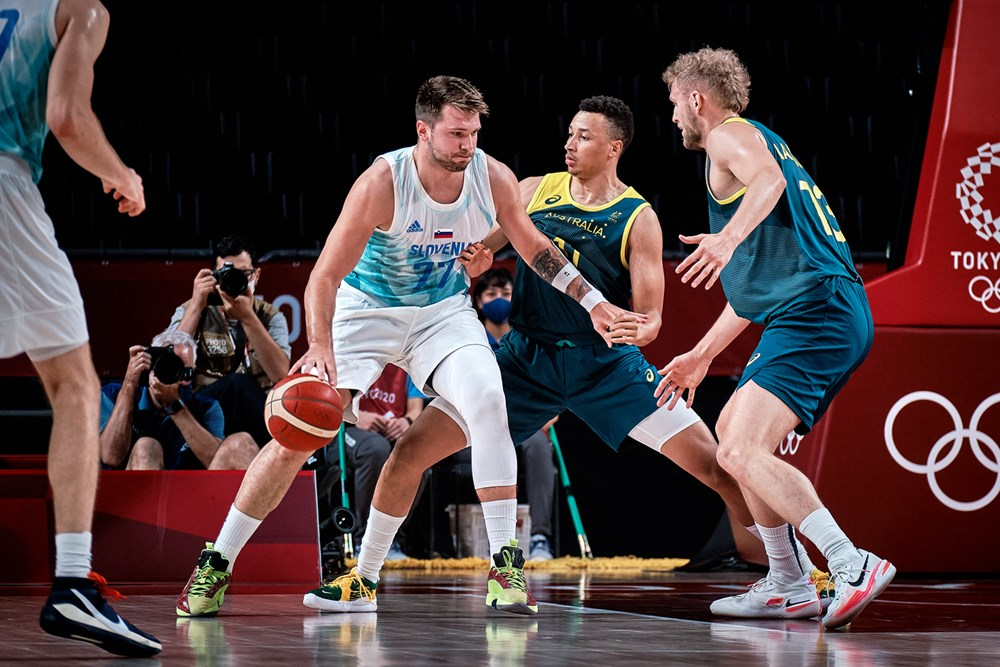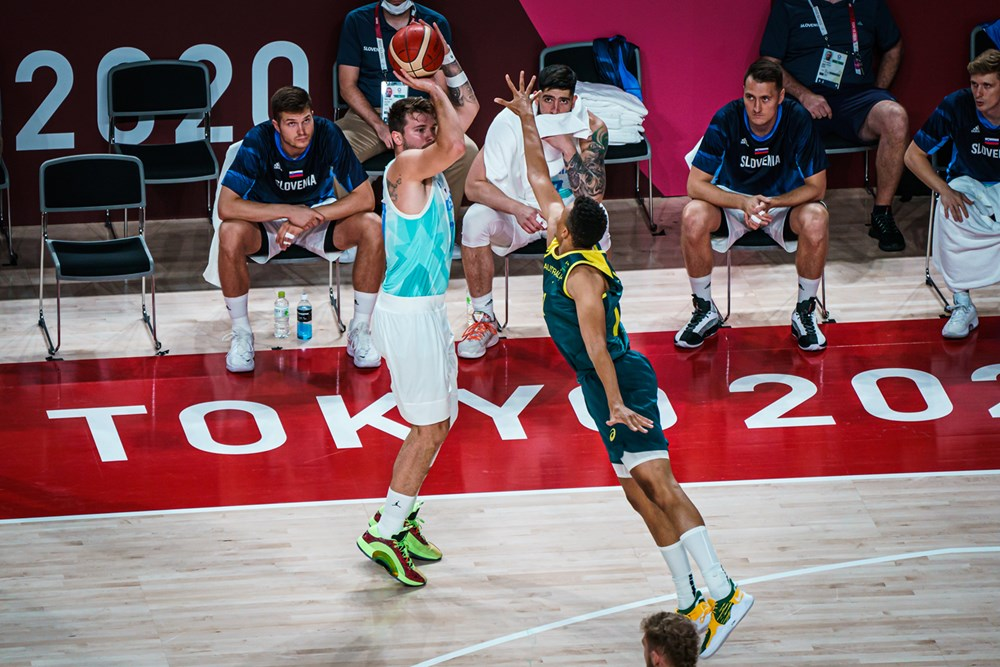 img source
Meanwhile Slovenia #77 Luka Doncic scored 22 despite being heavily guarded by Australia #11 Dante Exum. Doncic was not fully recovered from previous injury during the match between France, but still he managed to make three 3-pointers scored from his 13 attempts and scored five free throws. He still able to save a total of eight rebounds, seven assist and a steals.
This shows how strong Luka Doncic are.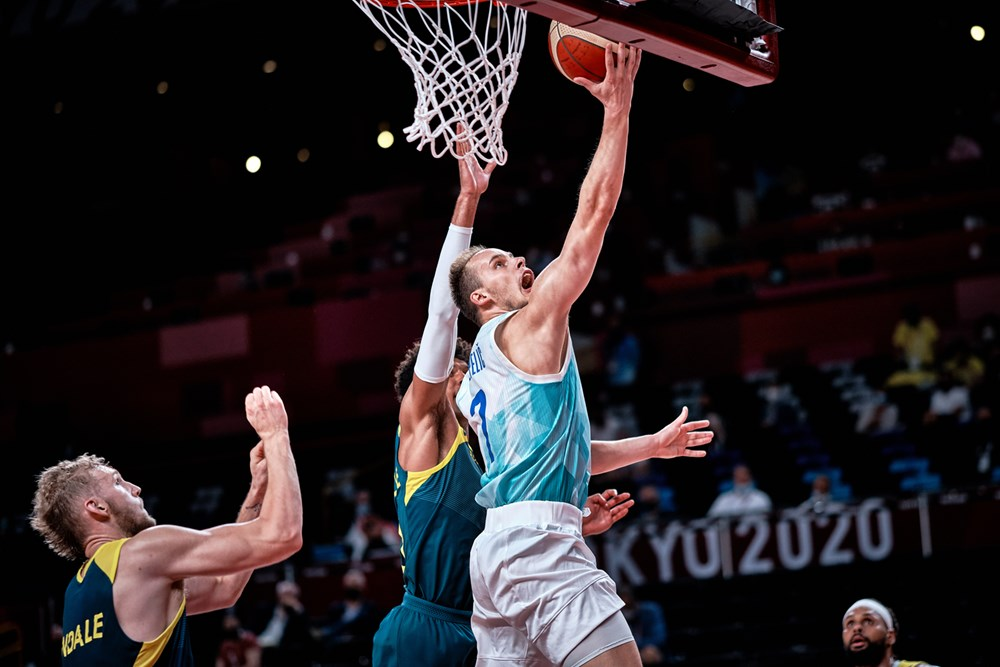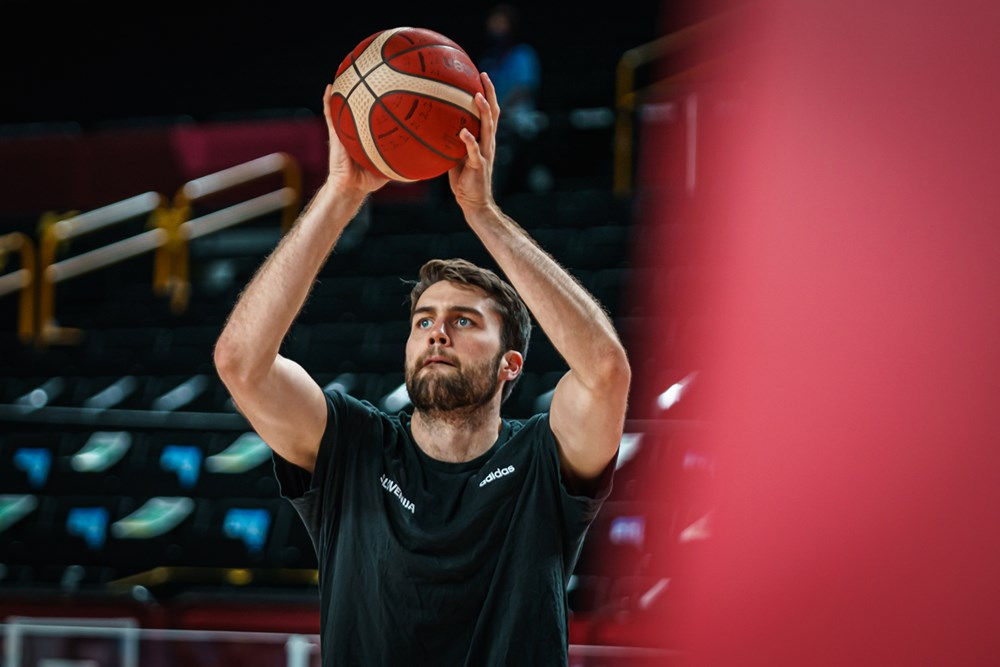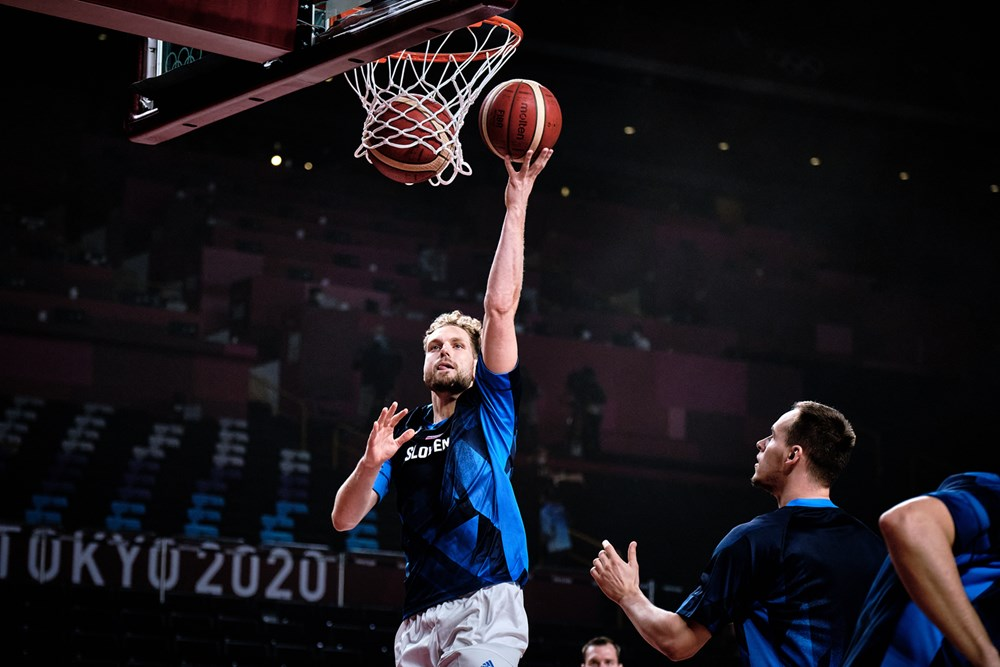 img source
Serbia #7 Klemen Prepelic scored 18, Serbia #10 Mike Tobey scored 13 and Serbia #11 Jaka Blazic scored 12.
And the final results.

Slovenia (SLO) 93 - 107 (AUS) Australia
19 [Quarter1] 20
26 [Quarter2] 33
22 [Quarter3] 25
26 [Quarter4] 29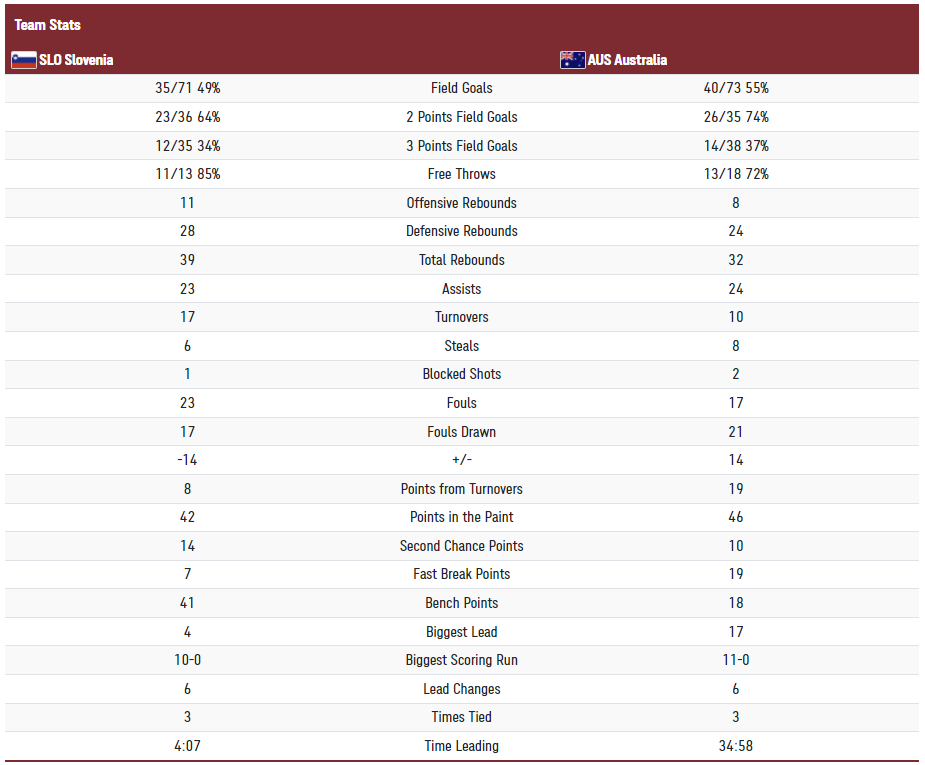 img resource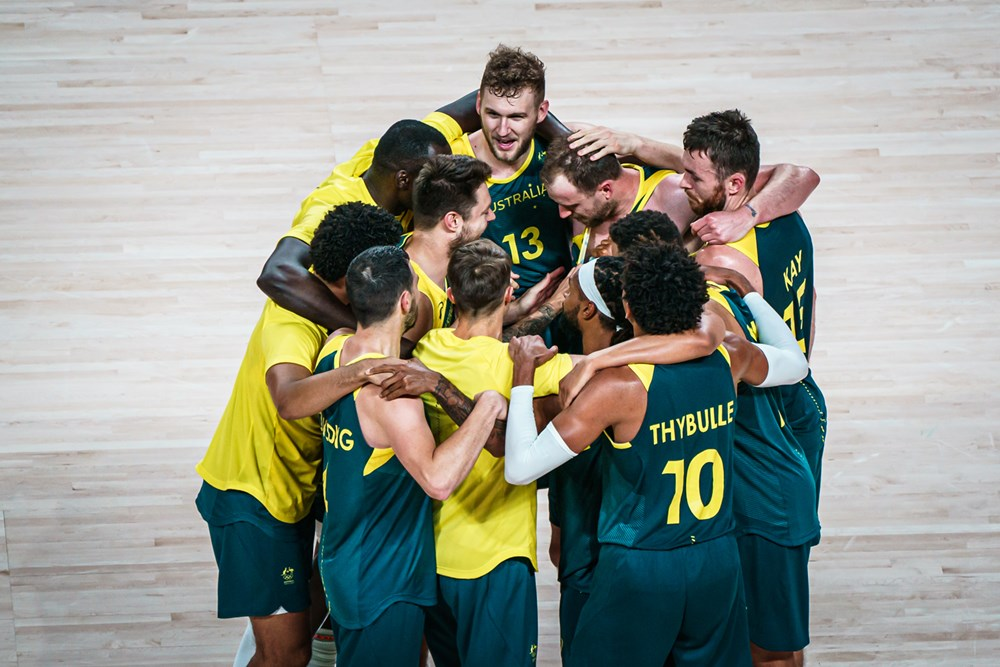 img source
CONGRATULATION TO TEAM AUSTRALIA!
---
---