Olympic Tokyo 2020 : Men's Basketball #51 GOLD MEDAL GAME - France vs United States
The United States men's basketball, won their 16th Olympic gold medal which is their fourth consecutive basketball gold medal, defeating France 87-82.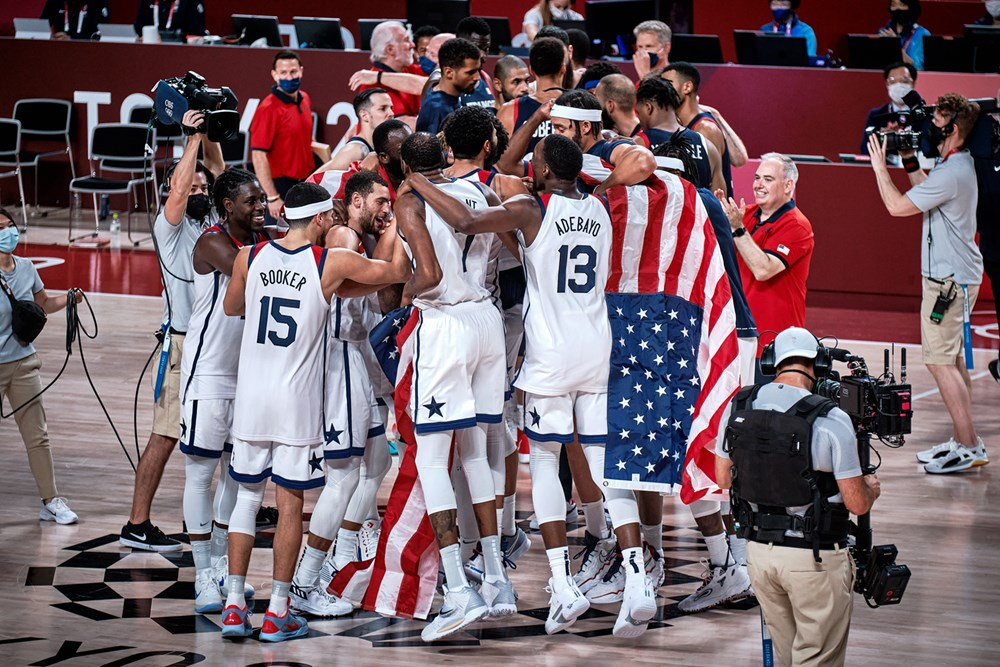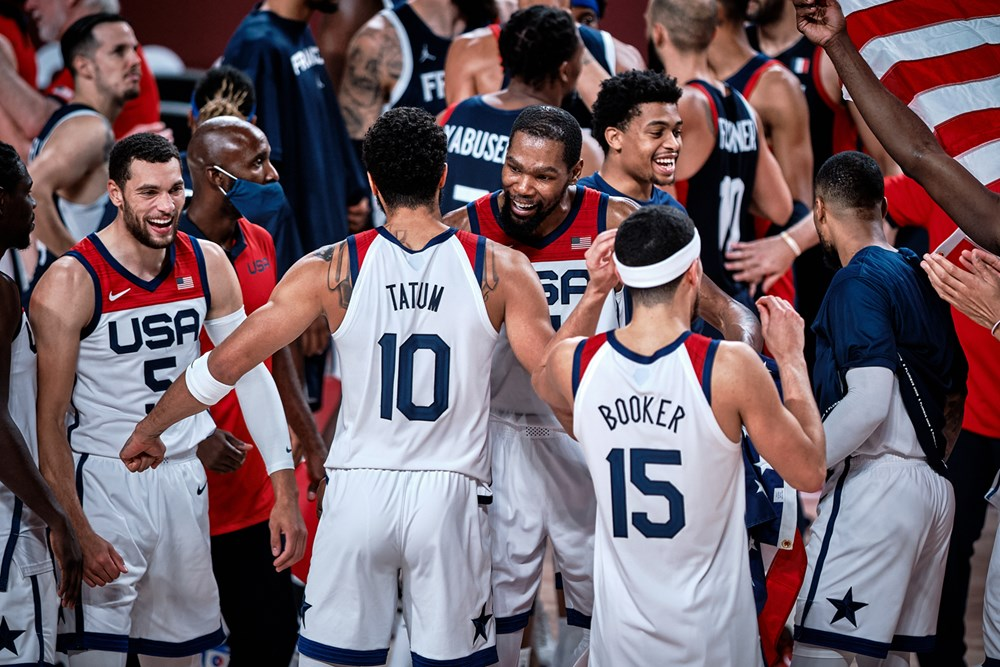 img source
The United States celebrates after the final buzzer went off!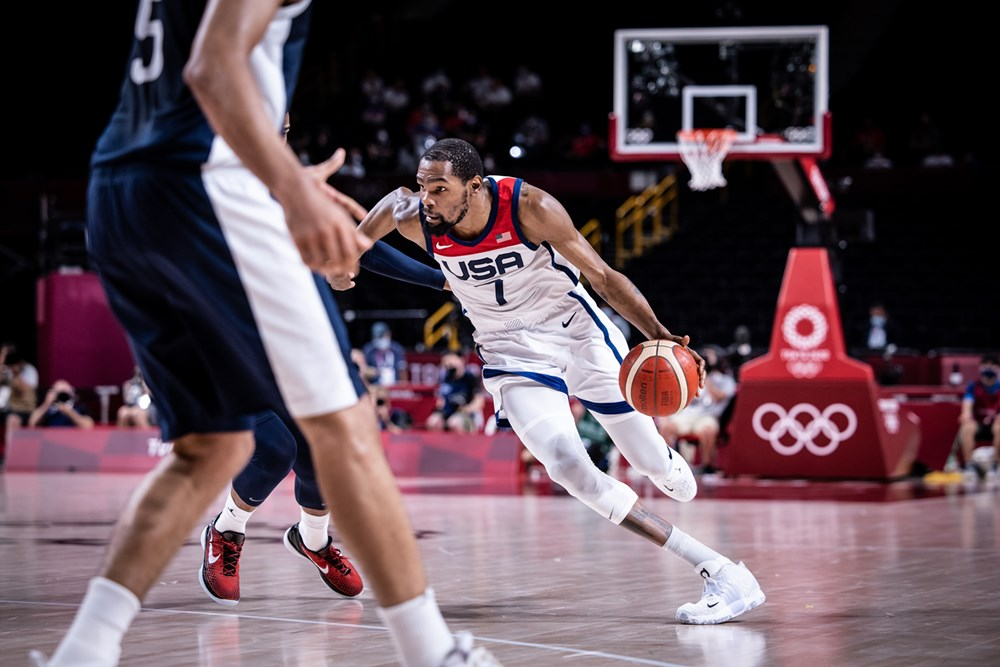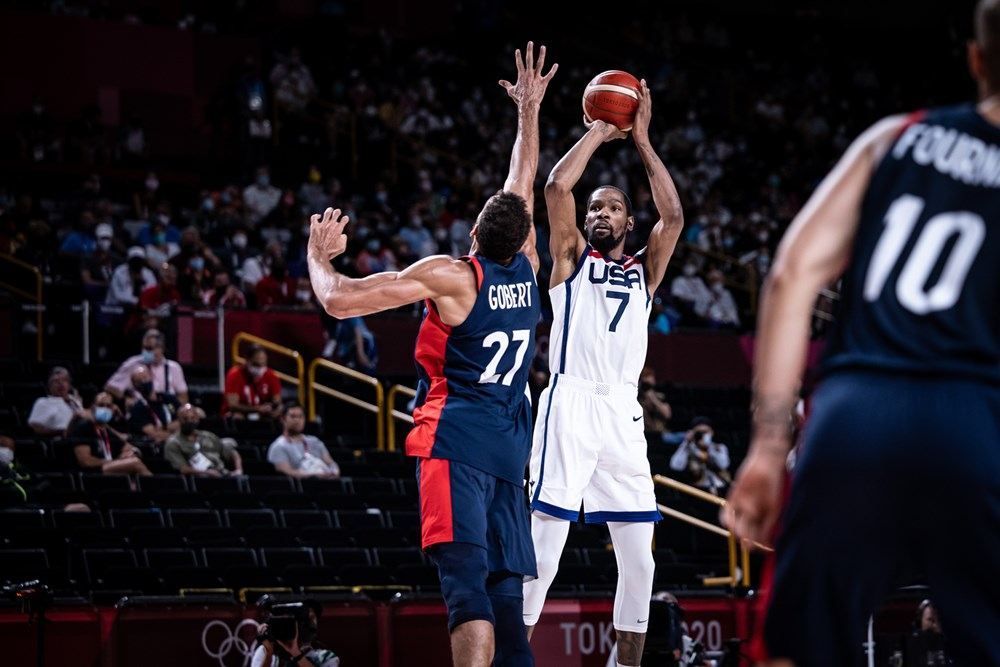 img source
USA #7 Kevin Durant dribble passed France defense and do a jump shot to add points for the team.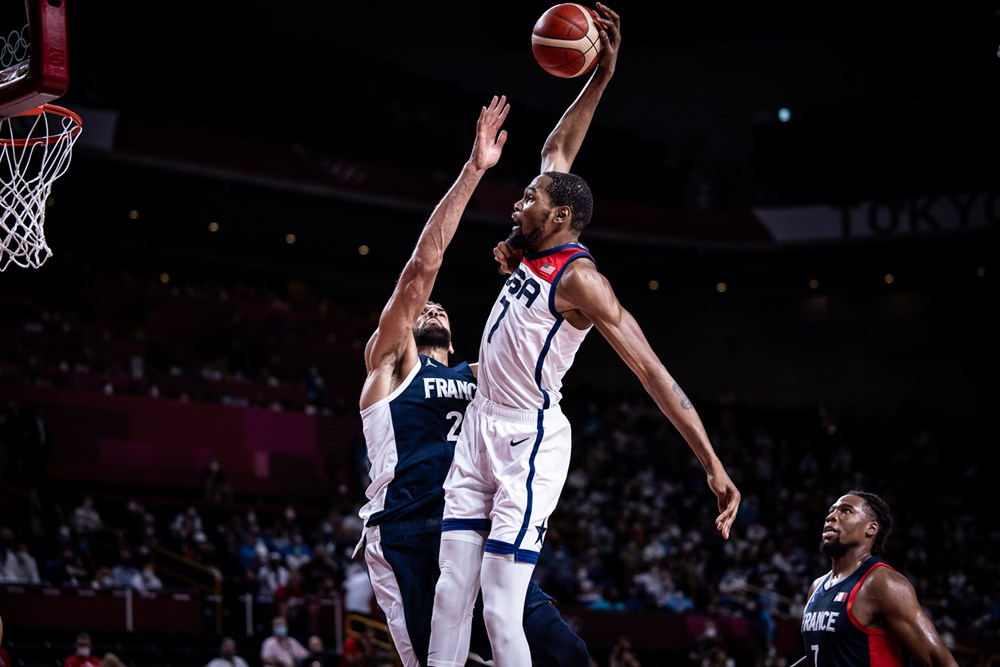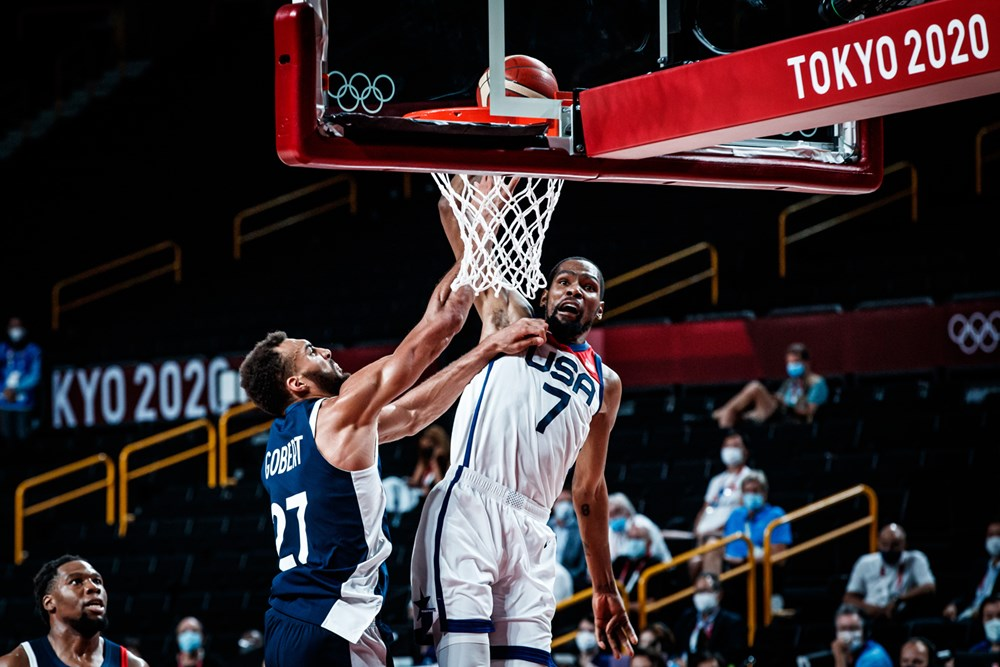 img source
United State #7 Kevin Durant led the team with 29 scored points with three 3-pointers and eight free throws. Saving a total of six rebounds, three assist and one blocked shots.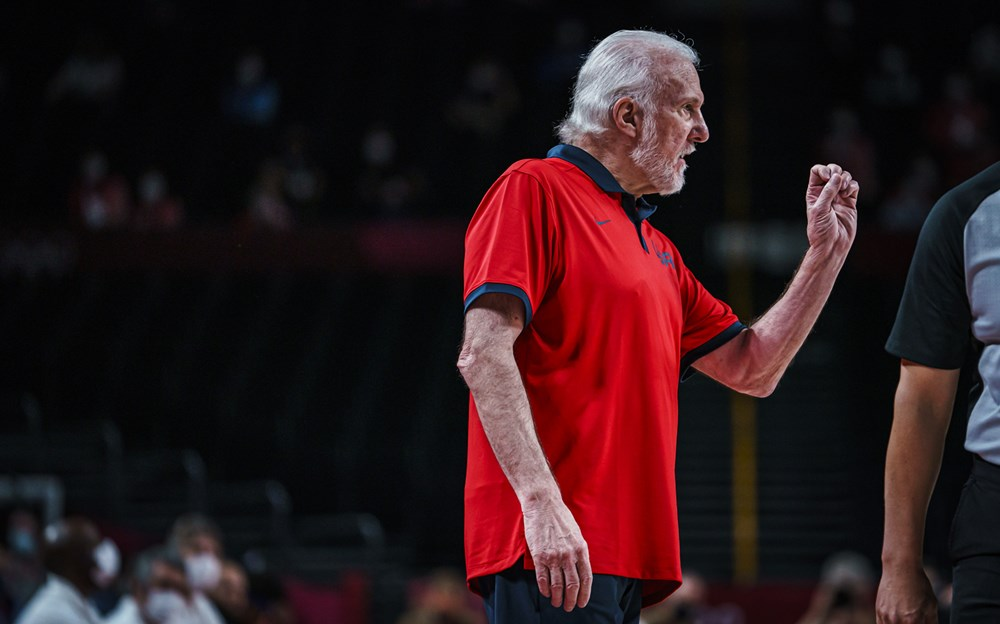 img source
Durant was able to focus on being a scorer in his prior Olympics, but this time the Americans wanted him to be their captain. He showed his teammates what it takes, with coach Gregg Popovich describing it as "osmosis" for them to learn from him.
"He isn't exceptional just because he is gifted. It's the way he focuses on his game and the relationships he creates with his teammates that impresses me the most." Popovic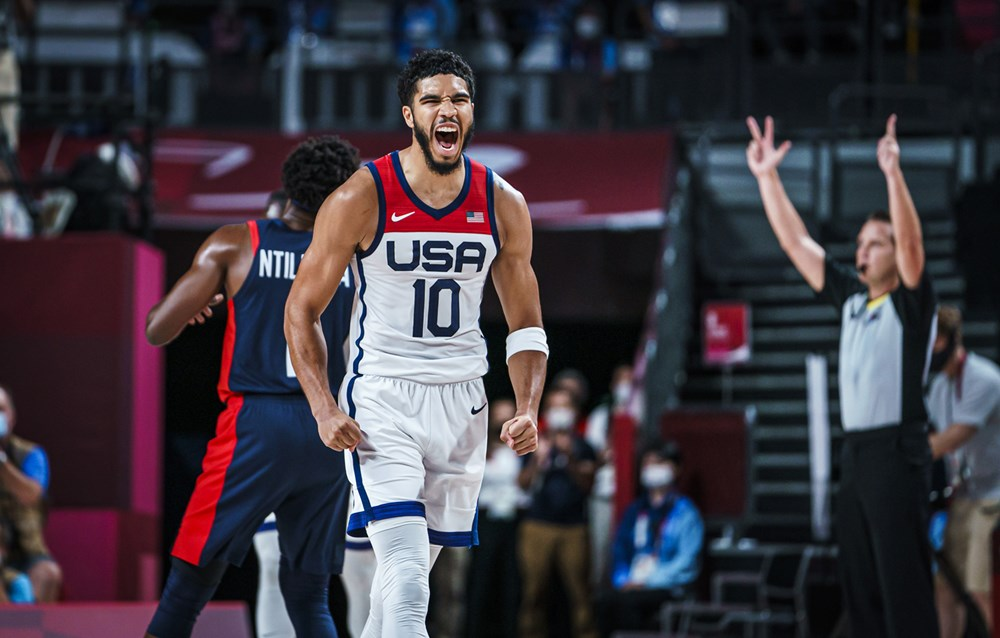 img source
Adding USA #10 Jayson Tatum who contributed 19 points to the team with three 3-pointers, a total of seven rebounds and one steals.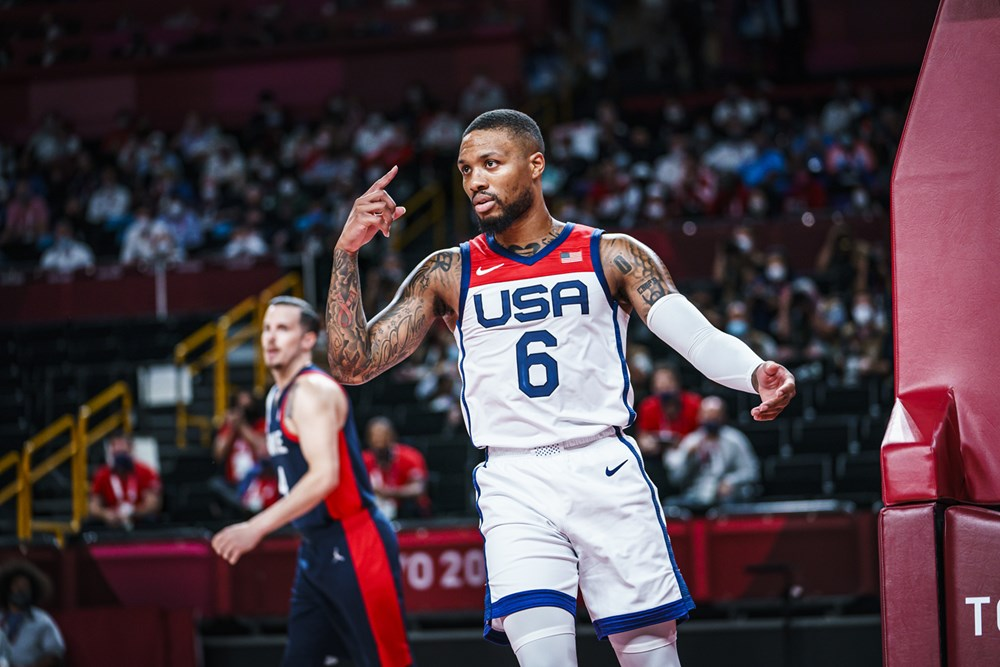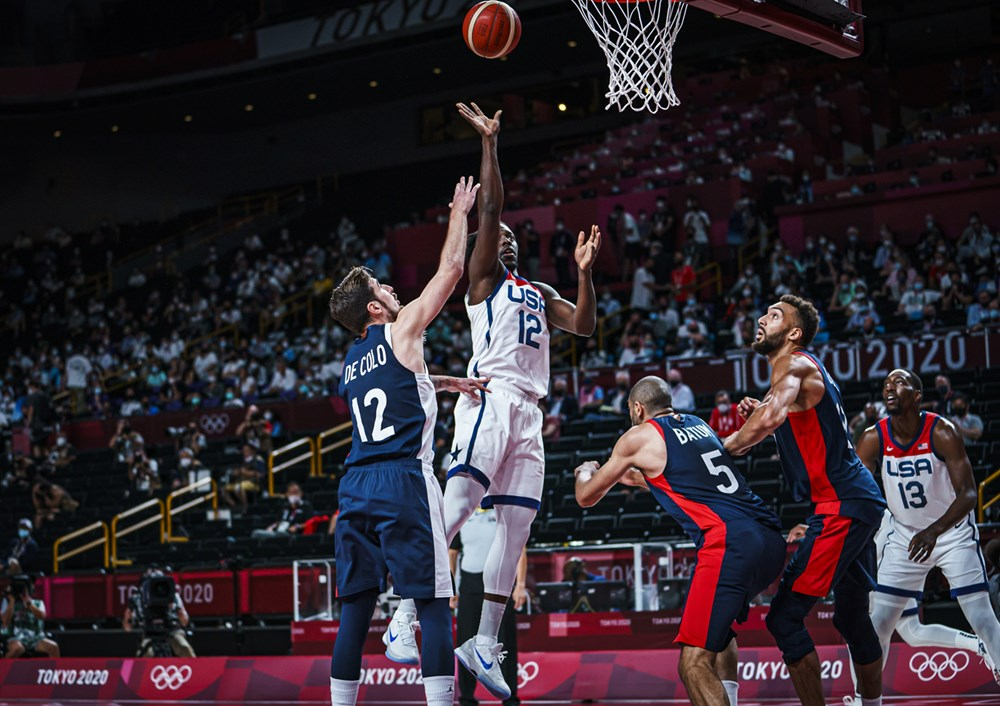 img source
Both USA #6 Damian Lillard and USA #12 Jrue Holiday scored 11 points on the game.
img source
France #10 Evan Fournier and France #27 Rudy Gobert both scored 16 points wile Rudy had saved eight rebounds Evan only get three rebounds.
Full time result

France (FRA) 82 - 87 (USA) United State
18 [Quarter1] 22
21 [Quarter2] 22
24 [Quarter3] 27
19 [Quarter4] 16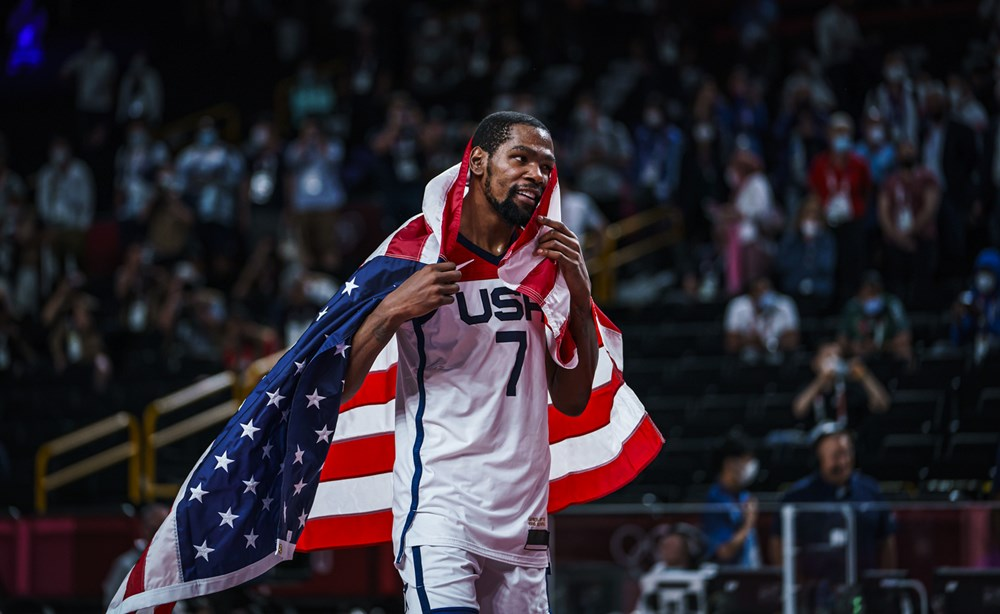 img source
CONGRATULATION TO TEAM USA!!
---
---