Olympic Tokyo 2020 : Women's Basketball #21 - Belgium vs Puerto Rico
Belgium defeats Puerto Rico 87-52, In the second group play match.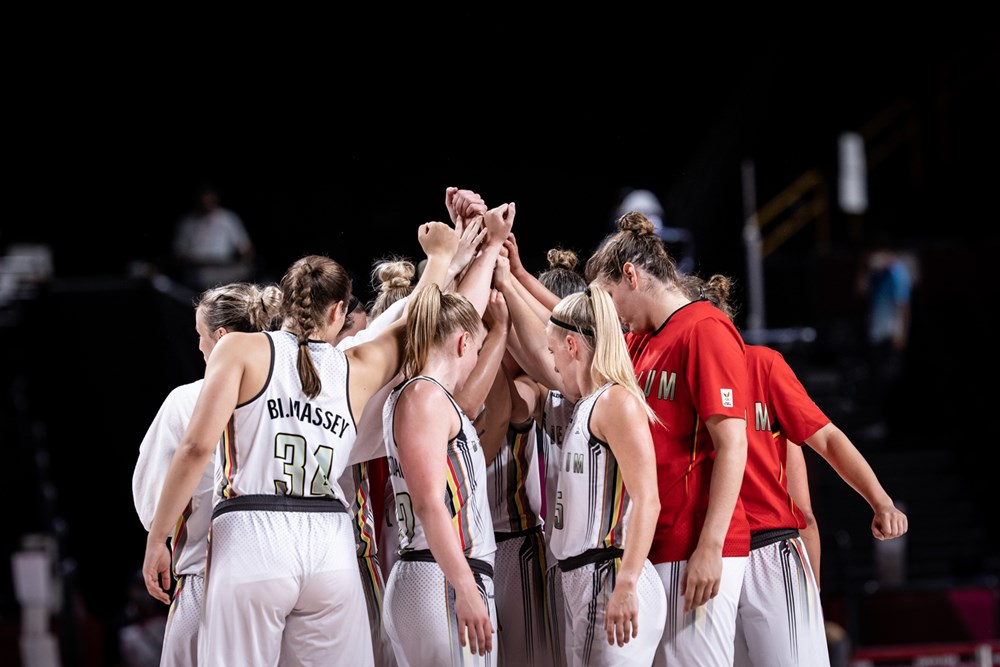 img source
Team Belgium gather before starting the match between Team Puerto Rico.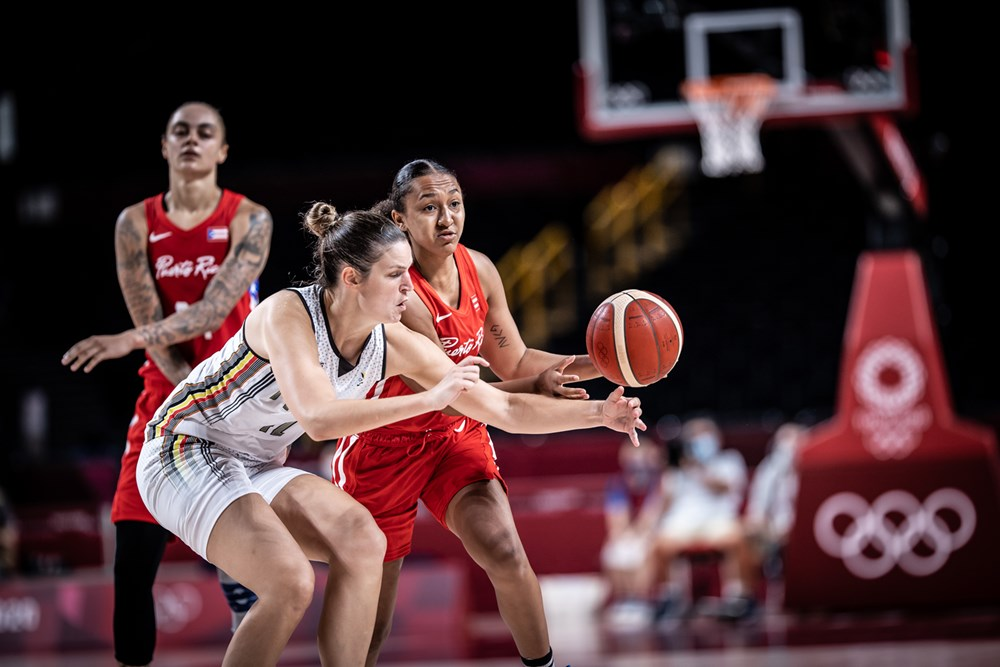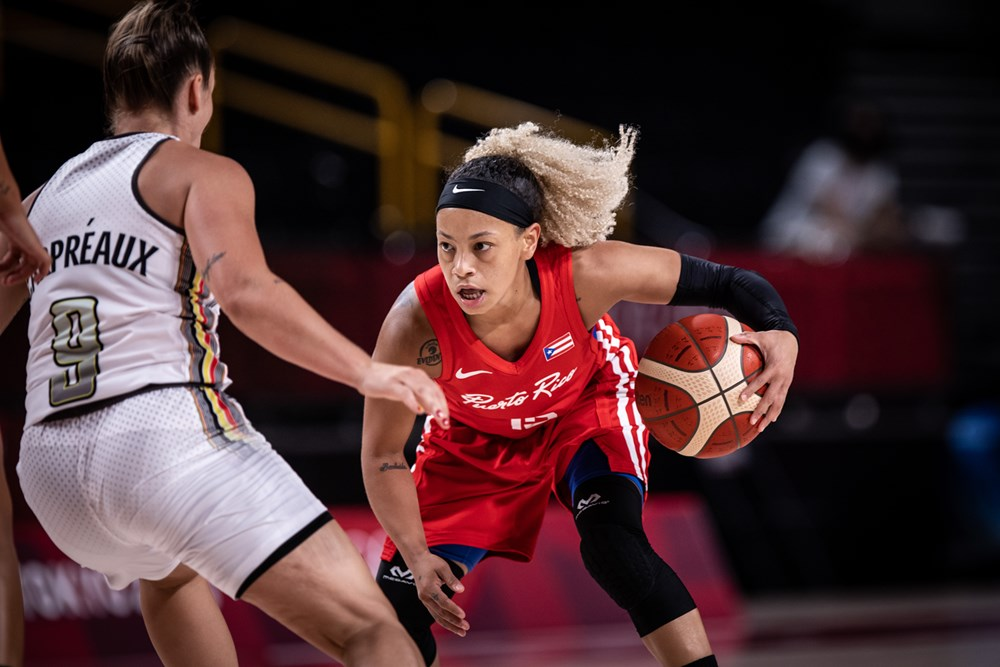 img source
The game was a romp from the outset, as the Belgian Cats limited the Puerto Ricans to 25% shooting and led 43-24 at halftime.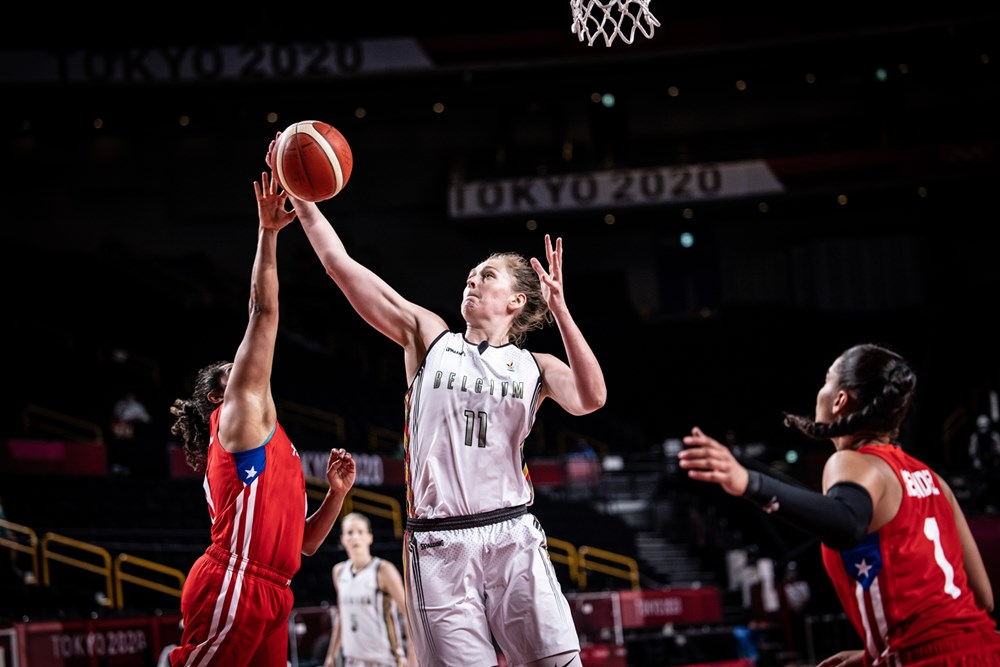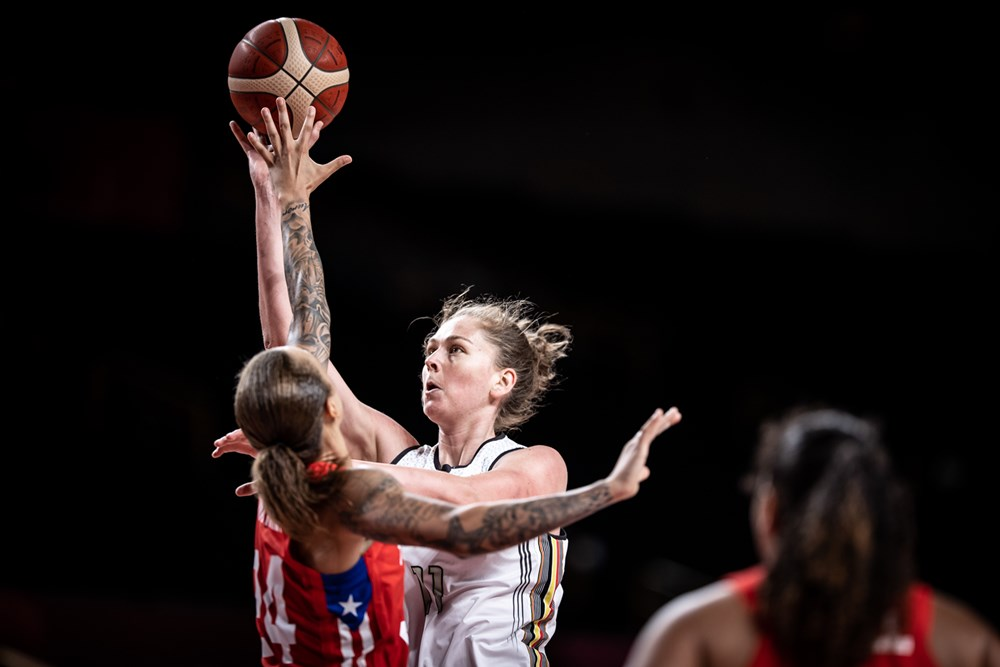 img source
Belgium #11 Emma Meesseman was the top scorer for the Belgian Cats, with a first double double of 26 points (67 percent shooting) with two free throws, 15 rebounds, and six assists, three steals and one block shots.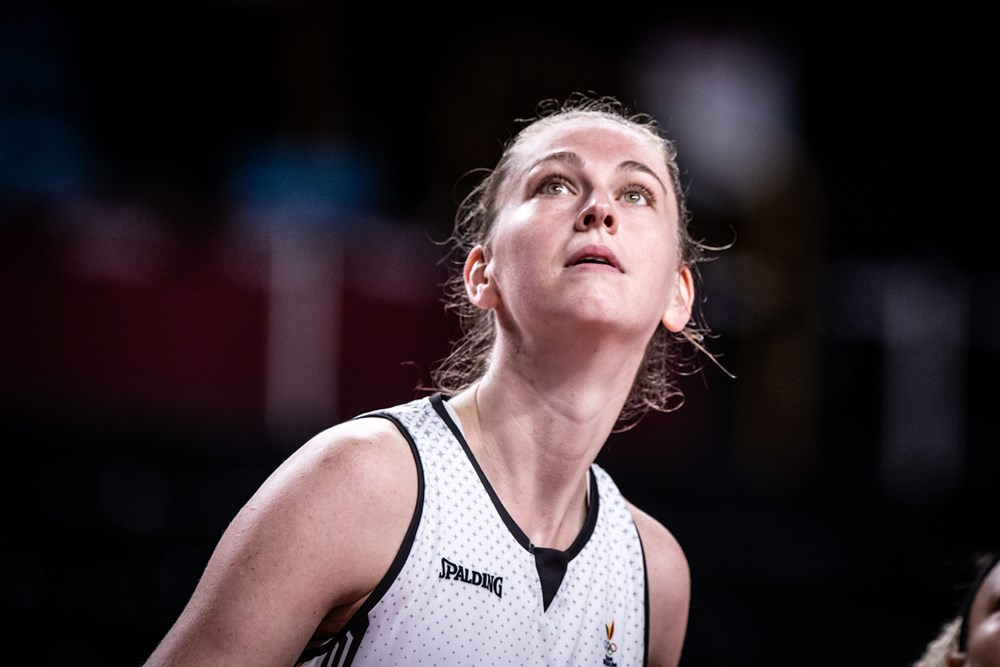 img source
"We weren't going to underestimate Puerto Rico," said the Ypres. "They are in the Olympics for a good reason. That means they are the best team in South and Central America. Those girls can play basketball. And suppose our shot didn't fall today..."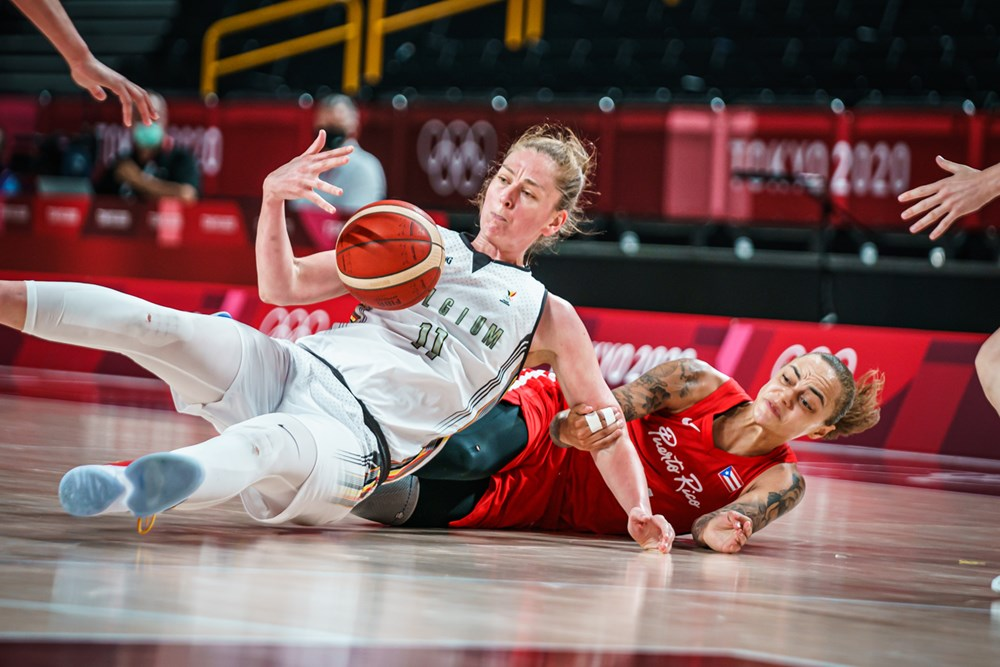 img source
Belgium #11 Emma Meeseman in a fight with Puerto Rico #24 Jazmon Gwathmey to keep the ball.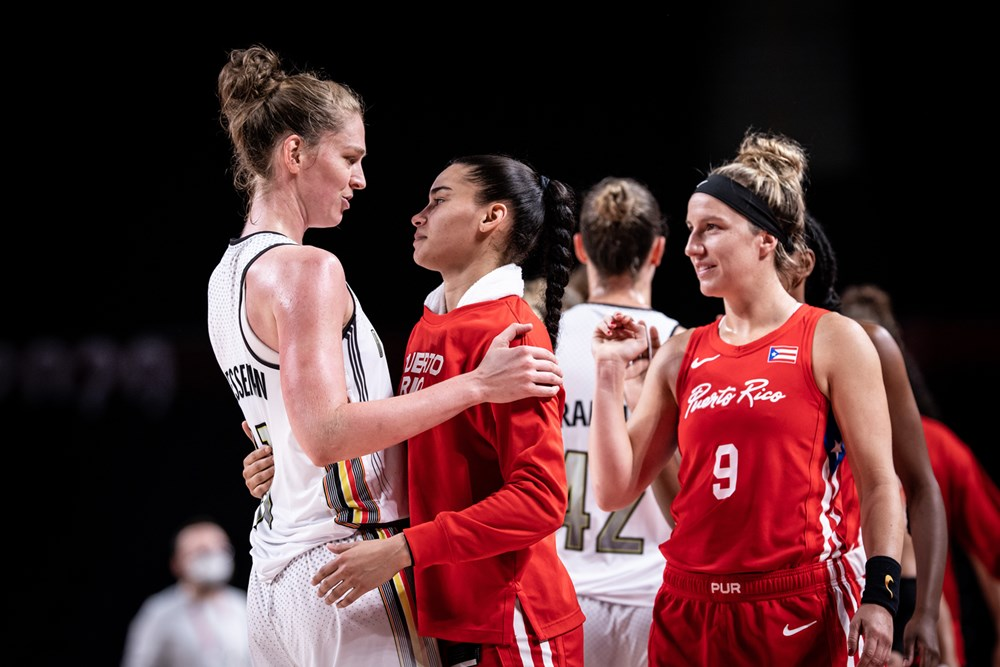 img source
Good sportsmanship shown by Emma to Puerto Rico players.
Of course not everything was good. Or as Meesseman said: "We still made cosmetic mistakes. Members lost too much ball (20) and gave away too many offensive rebounds (11). But the biggest challenge was that we had to get up so early. The alarm went off at five to six! We are not used to that."
"We know China well," Allemand said. "Especially in friendly international matches: sometimes it was winning, sometimes losing. So it can go either way. It is a young team, there is stature, they are fast: it will not be easy. But the important thing is that we can play against them without pressure and then we are at our best. We started the Games well with two wins out of two, but it would be fantastic if we could win the group and avoid the big countries."

Belgium (BEL) 87 - 52 (PUR) Puerto Rico
26 [Quarter1] 16
20 [Quarter2] 8
17 [Quarter3] 13
27 [Quarter4] 15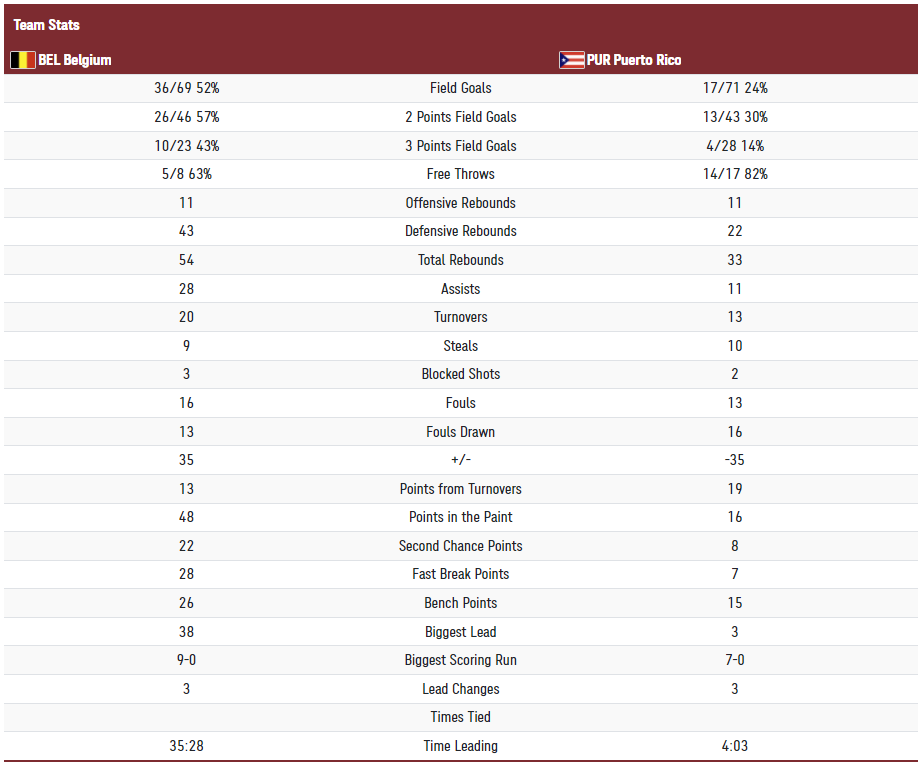 img source
Current Tournament summary


img source
---
---