Olympic Tokyo 2020 : Women's Basketball #29 - Canada vs Spain
After a defeat against Spain, Canada's women's basketball team is on the verge of being eliminated.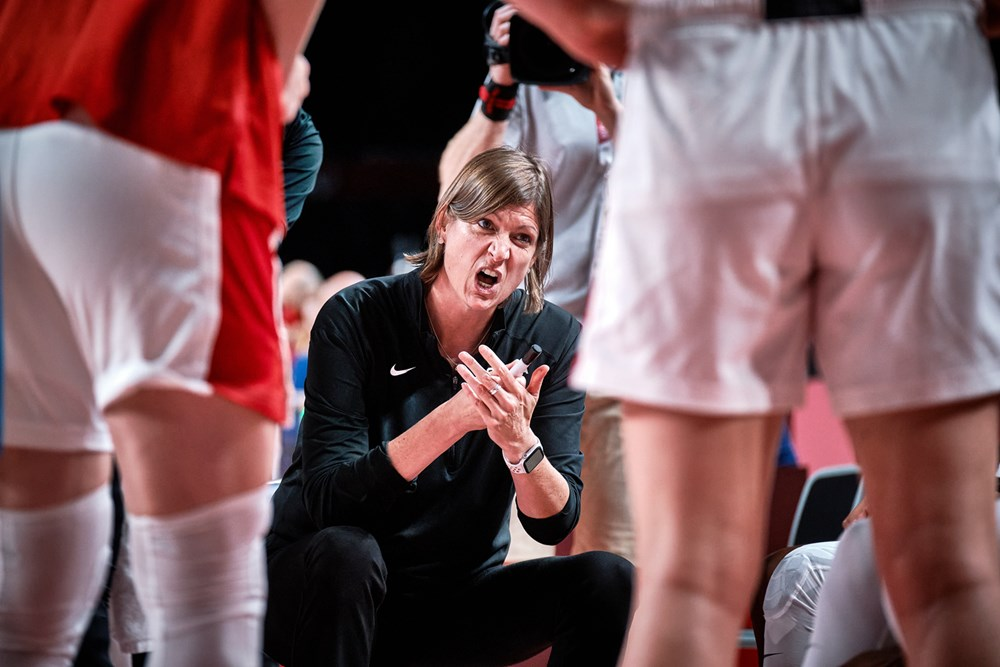 img source
Lisa Thomaidis is the head coach of the women's national basketball team of Canada. [1] She also serves as the head coach of the Saskatchewan Huskies women's basketball team, which has won the Bronze Baby National Championship Trophy twice in 2016 and 2020.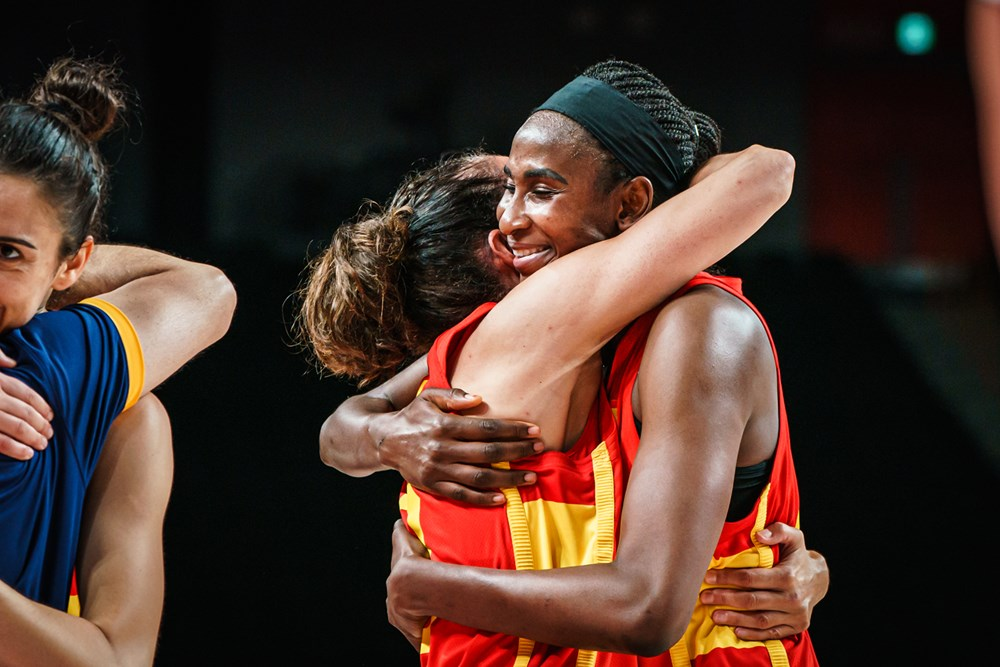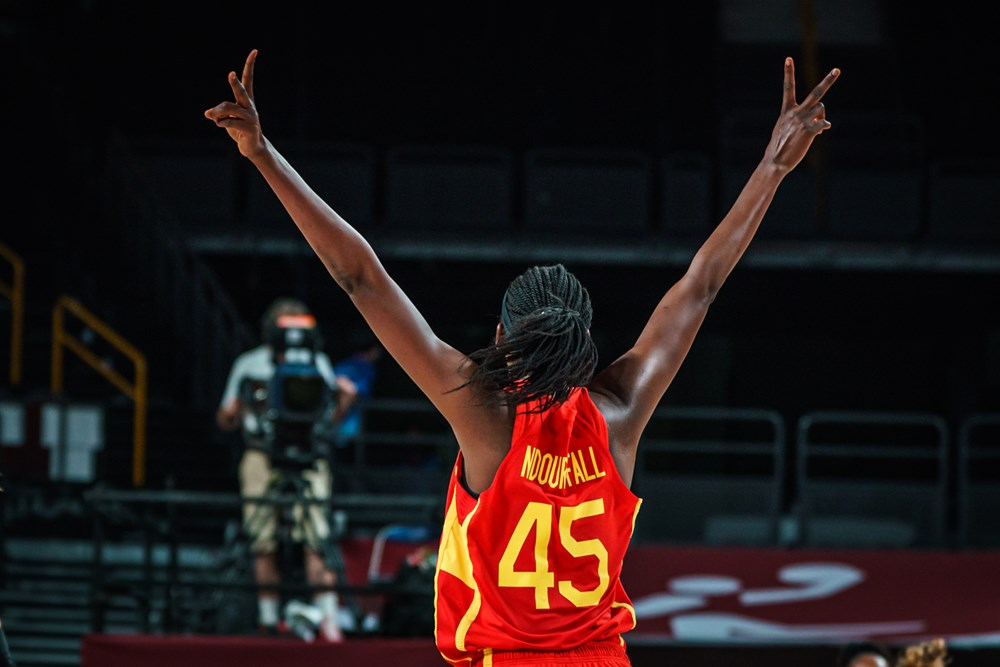 img source
With 20 points and 11 rebounds, two free throws, one assist, three steals and two block shots, Spain #45 Astou Ndour led Spain to a 76-66 victory in the round-robin finale for both countries on Sunday.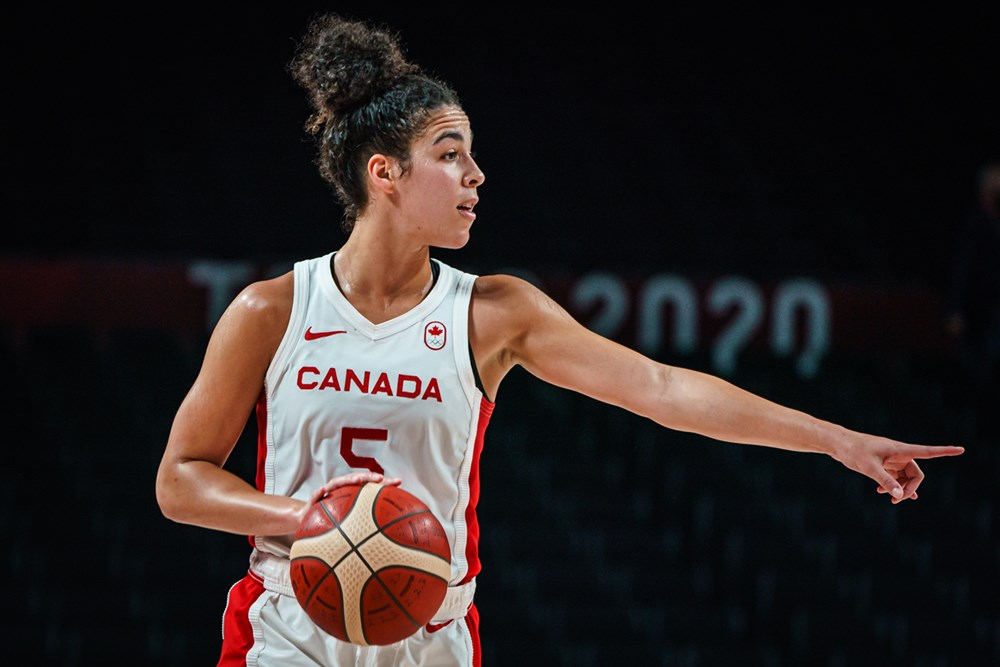 img source
Canada #5 Kia Nurse scored 14points, with 4 3-pointers and two free throws, two rebounds, two assist and two steals.
Kia Nurse scored 14 points for Canada (1-2), which struggled in the first and third quarters especially when Spain had the ball and will have to wait for further outcomes to know whether it will be able to stay in Japan.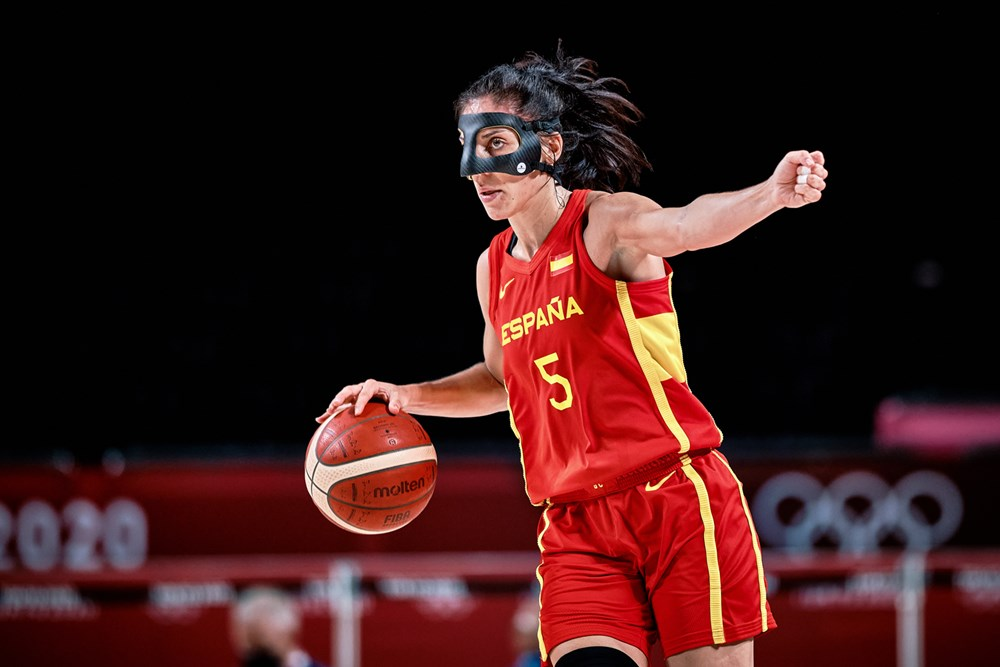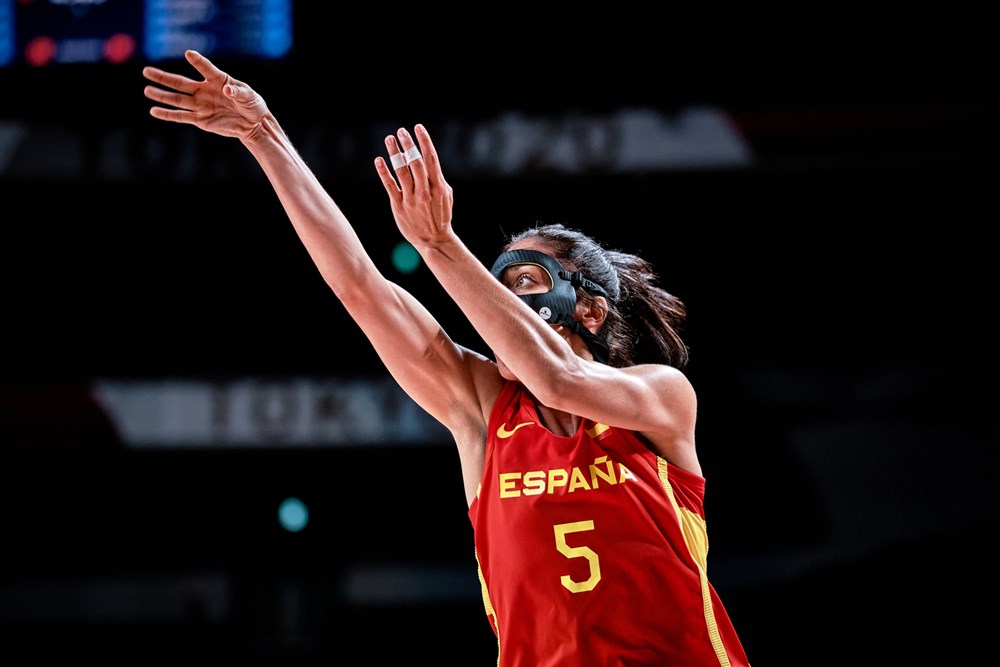 img source
Spain #5 Cristina Ouvina scored 15, with 2 3-pointers and one free throws, two rebound and seven assist.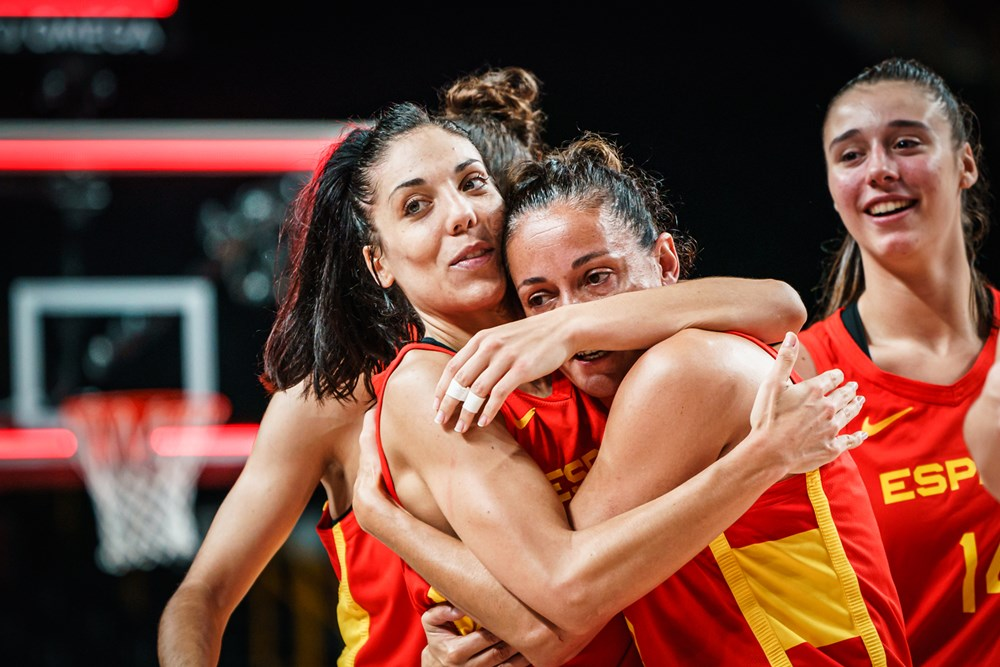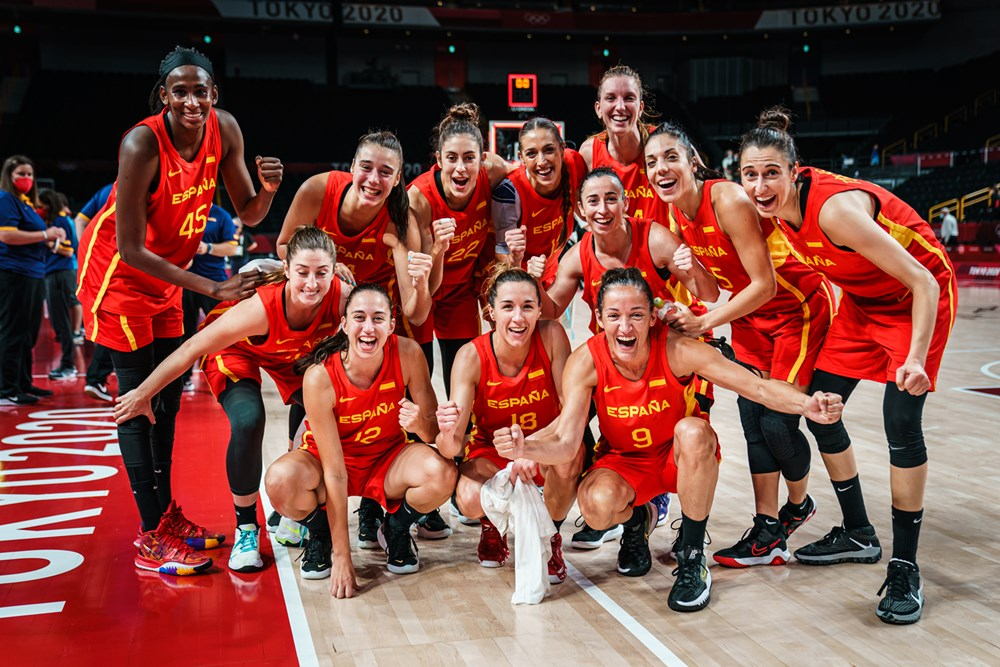 img source
Spain (3-0) claimed first place in Group A with 15 points and seven assists from Cristina Ouvina.

Canada (CAN) 66 - 76 (ESP) Spain
13 [Quarter1] 23
21 [Quarter2] 17
13 [Quarter3] 20
19 [Quarter4] 16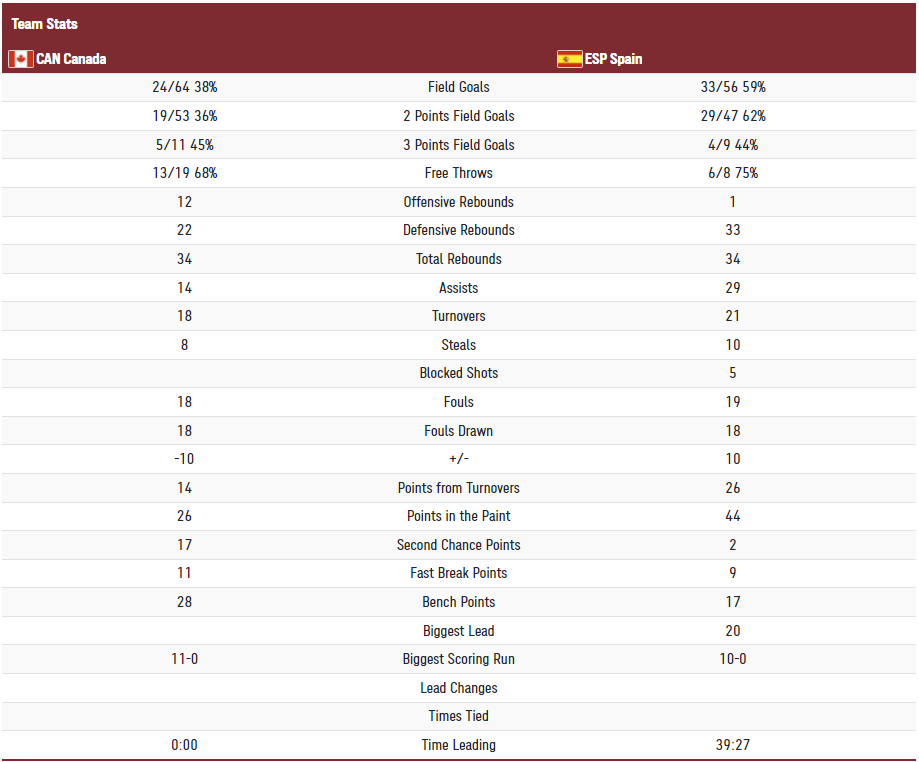 img source
Current Tournament summary


img source
---
---