2020 New reality and resilience. Beyond the use of technology
Hello friends of Hive, this is my first publication in the Project Hope community, my sister
@janettyanez
and
@lanzjoseg
, told me about this community and I liked the topics that users can publish in it.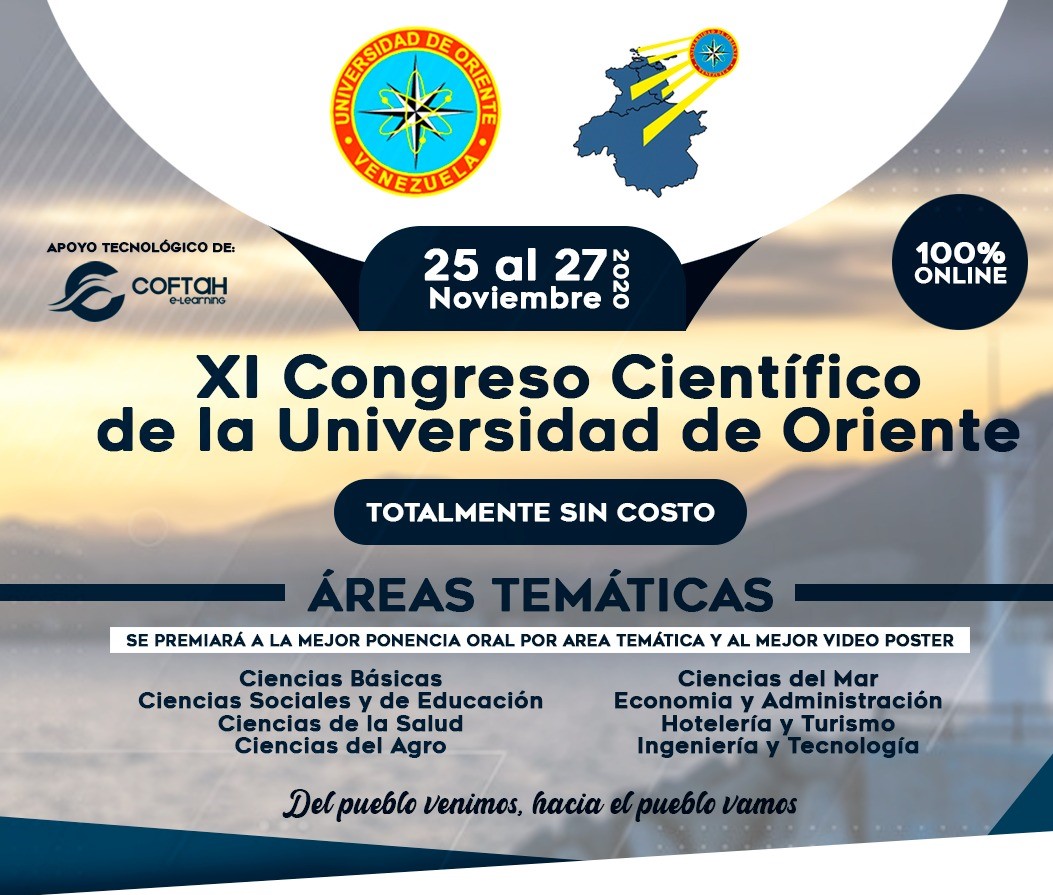 I would like to take this opportunity to share with you part of a paper presented at a recent event held by my beloved Universidad de Oriente (UDO) in Venezuela.
This work was inspired by one of the most controversial and currently cited issues such as the "new reality" and one of its most outstanding characteristics, the use of Information and Communication Technologies (ICT) as an option to adapt to changes in living and working conditions and personal and social interrelations due to new biosecurity requirements.
For this reason, the team integrated by me, Dr. Alfonso Alfonsi and MSc. Janett Yánez decided to give a contribution in these topics participating in the XI Scientific Congress of the UDO, first event of this type that was carried out in online modality from 25 to 27 November 2020, with the participation of more than two hundred fifty (250) people at national and international level.
This was a wonderful opportunity to meet and share with fellow active, retired and out-of-country UDO members, who still maintain emotional ties with the institution where they worked and/or were professionally trained.
The Crisis by Covid 19 , new reality and resilience.
Beyond the use of technology
---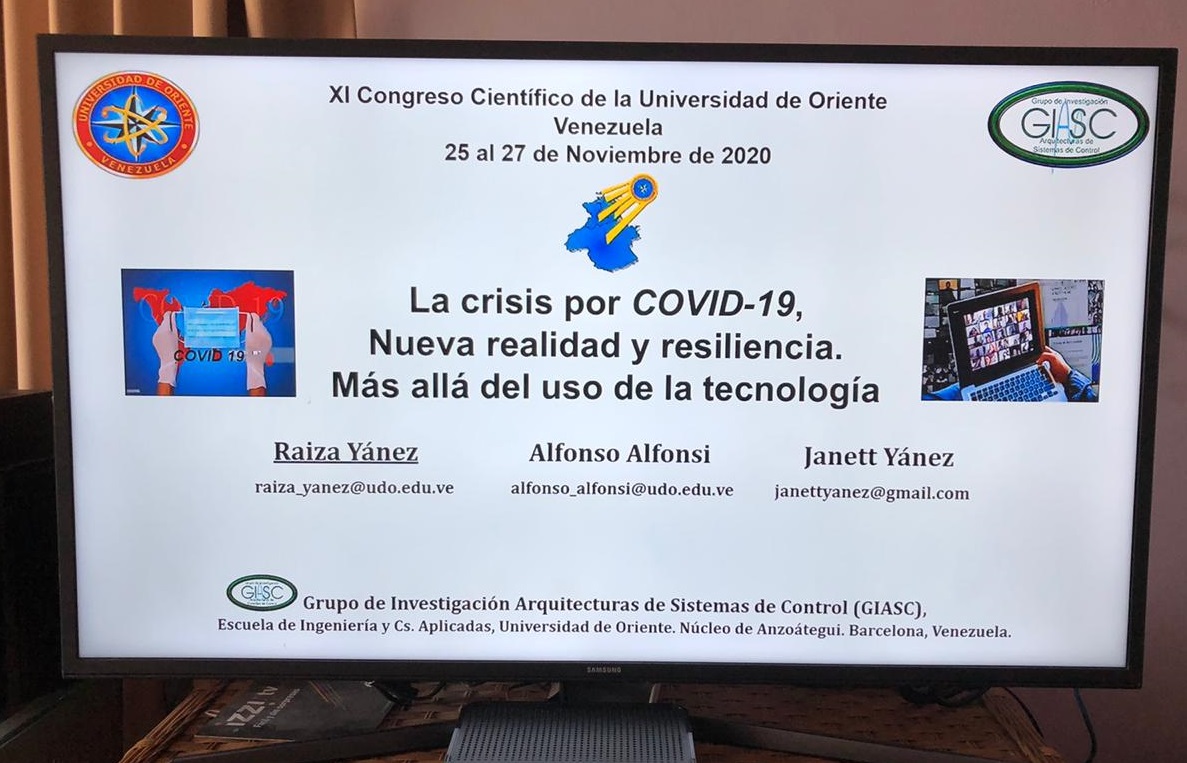 Paper presented by Dra Raiza Yanez, Dr. Alfonso Alfonsi and MSc. Janett Yanez at the XI UDO Scientific Congress
In this paper, the points made by organisations such as the World Health Organisation (WHO), the International Labour Organisation (ILO) and the Economic Commission for Latin America and the Caribbean (ECLAC), which warn that the Covid 19 represents an unprecedented global crisis, were analysed and contrasted.
The gaps in connectivity and socio-economic problems, which existed before the pandemic, are increasing and must be considered and not underestimated, since the new reality is characterised by the massive and intensive use of technological resources, which are indispensable for the continuity of activities, in their different modalities, including teleworking and working at home, but the conditions are not in place for the entire population to be able to do so, either because they do not have access to the Internet or because they do not have the necessary equipment.
In this sense, it is important to mention that the continuity of activities brings with it challenges, in adverse socio-economic conditions, such as partial or total closures, decrease in productivity and income, modifications in organisational processes and business models, changes in business culture and, in our country this is accentuated with deficient public services, hyperinflation, decreased purchasing power among others.
At this crossroads, which is highly complex and unpredictable, resilience is invoked as an option to remain and move forward in the current and post-Covid 19 period.
However, organisational resilience needs to be worked on in a coherent and consistent manner. One reference for achieving this is the ISO 22301:2019 Security and resilience standard. Business continuity management systems. Requirements, which provides the general guidelines for organizations to be resilient through the Business Continuity Management System (BCMS)
The essence of resilience is not only to resist for a long time in unfavourable or favourable situations, but also to discover and use strengths, recognise opportunities, improve in spite of circumstances, be optimistic and objective, join efforts and promote individual, group and organisational learning.
Therefore, it is necessary to establish policies, objectives, procedures and monitoring according to the particular situation, through a comprehensive analysis of the context, strategic, operational and support components, as well as the processes and resources available, including technological ones, to respond to the requirements of the new reality.
It is a pleasure to share this information with you.
If you are interested in consulting the complete work, you can do so at this link.


I am at your disposal for further information or any questions
Thank you for reading this post and for your comments
Happy life
---
---