The Healing Power of Nature - Dreaming of a Wilderness Adventure
Photo by James Wheeler on Unsplash
It's no secret that spending time in nature offers a variety of benefits for people of all ages. From improving physical health to reducing stress levels, getting out into the wilderness can be a great way to improve overall well-being. People who spend time in nature often report feeling more connected to their surroundings and more at peace with themselves.
But what many people don't realize is that spending time in the wilderness doesn't have to involve a long hike or camping trip. Even taking a short walk in your local park can offer some of the same benefits. So if you're looking for a way to boost your mood and de-stress, why not take that walk or hop on your bike and travel further afield? You may be surprised at how good it makes you feel!
What is wilderness, and why should you care about it?
We define wilderness as an area where the land is in its natural state and largely free of human activity. This can include forests, mountains, deserts, oceans, and other untouched areas. Wilderness areas are important for many reasons. They offer a refuge for wildlife, help to preserve biodiversity, and offer opportunities for recreation and tourism.
How to find the time in a busy schedule to get out into nature
Finding time to get out into nature can be a challenge for people who are busy with work and other obligations. However, it is possible with careful forward planning to make that trip to the mountains or possibly the beach.
One way to make time for nature is to schedule trips in advance. This can be done by adding time for a nature walk or hike to your calendar, or by setting aside specific days of the week for outdoor activities. Another way to make time for nature is to take advantage of short breaks throughout the day. A few minutes here and there can add up to enough time for a walk in the park or a quick trip to the woods.
Finally, it's important to be flexible in finding time for enjoying nature. Sometimes part of the joy is in the planning. For example, I love visiting a local island in the River Dee estuary called Hilbre island.
A big part of what makes this trip so fun is that you have to plan to walk to the island based upon the tides which change daily. The challenge of timing the journey and the payoff of seeing seals around the island is well worth the time spent learning how to read the tide tables.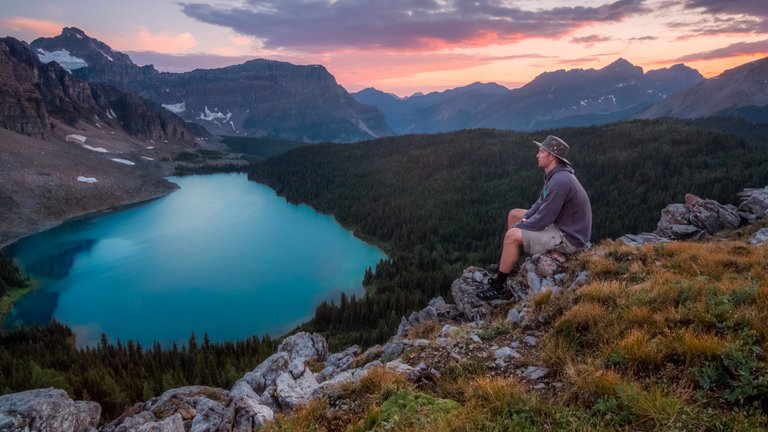 Photo by Kalen Emsley on Unsplash
Spending time in nature can improve well-being, including physical and mental health
Many studies have found that time spent in nature can lead to better health outcomes in people of all ages.
Spending time in nature leads to increased levels of physical activity, which has a host of benefits for overall health, including reducing the risk of chronic diseases such as heart disease and obesity. Additionally the endorphins released after exercise can help reduce depression and balance sleeping patterns.
Nature is essential for human survival and has been linked with various health benefits. Wilderness walks can improve physical health by reducing stress levels and improving heart health. It can also improve mental health by reducing the symptoms of anxiety and depression. In addition, nature helps people connect with their surroundings and find peace within themselves.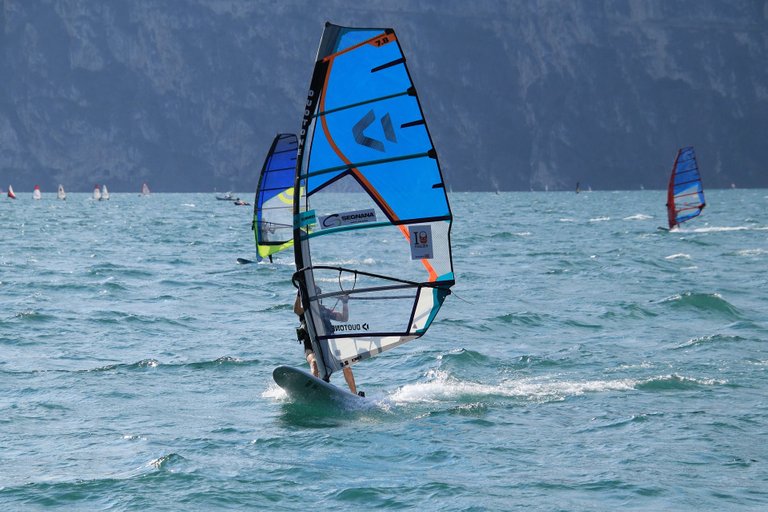 CC Licence Image by Marjonhorn on Pixabay
Ways to enjoy your time in the wilderness
There are many different ways to enjoy your time in the wilderness. Some people enjoy hiking or camping, while others prefer to spend time observing nature. Wild swimming has become popular in the UK in recent years, and in Wales, in the UK it's possible to paraglide and windsurf the mountain lakes of Snowdonia. No matter what your preference is, there are sure to be plenty of activities to keep you busy while you're out exploring nature.
If you're looking for something more adventurous, consider scuba diving or rock climbing. Both of these activities take a great deal of skill to learn but allow you to reach places that the vast majority of people will never see.
Conclusion
Wilderness habitats are a vital part of the planet's ecosystem and offer many benefits for people of all ages. From improving physical health to reducing stress levels, getting out into nature can be a great way to reconnect with our essential being. People who spend time meditating in the wilderness often report feeling more connected to the land which centres and grounds them.
The wilderness is a place where we can escape the hustle and bustle of city life and reconnect with nature. There are plenty of activities to choose from, so no matter what your interests are, you're sure to find something fun and exciting to do while spending time in the wilderness. There are many different ways to enjoy your time in nature, so get out there and explore!
Thanks for reading 🌿

All image sources in this post are CC licence, some modified by me using GIMP Photo Editing Suit.
This blog was inspired by a recent conversation with @generikat who lives out in the wilderness and we came to the conclusion that often the grass is always greener. She said she enjoyed the city and particularly the massive choice of food, whereas if I could afford it I'd be out of the city and living half way up a mountain tomorrow 😂 anyway, thanks for the food for thought generikat.
If you have enjoyed this creative post, please check out my homepage @raj808 for similar content.




Interested in earning, trading, buying or selling crypto?
Join Presearch privacy focused browser that rewards you with crypto
Sign up to Bittrex here.
Sign up to Coinbase here.
Sign up to Swissborg app to instantly buy crypto here.
Use my referral link to sign up for Crypto.com and we both get $25 USD.
If You Have Found Value From this Post and Want to tip extra, Crypto Donations Are Welcomed:
►Donate Ether and ERC20 Tokens: 0x32321615174AF3Da6074Cf79DED8269cA7a8eB24
►Donate Bitcoin: bc1q8wutj8u6ush7s8mucphfxf7gzrexeywmuqm8g3
►Donate Bitcoin Cash: qzt7c0czw0q988h93jvcz2rq5gy0s3h9pg2pk700ev
►Donate Litecoin: Lfsnz3pbT5V9N6WWGRaBsgKs9EvFeqzcPm
►Donate BNB: bnb1xeu94exteel9w3g8g44e6g595kvrqlgzm0crq4
►Donate Monero: 49PovXGcM9Y7JYeRJ35W9xZGrdivvLaMbVtGc3WDv6amCm5wqA854SvJNWxaEqjTz18K5YVPj5D6619C3bvNHsrG7oD1whb
►Donate Tezos: tz1SJUkpeznKE6bEhbX81YFdUQS5BprA4ot8
►Donate XRP: r35quYTThThN7yNvkJxyhLFAPyju3tsT35
---
---