How to send Custom Tokens On WAX
Good day everyone,
since it seems that it is a question that I get asked a lot, I have decided to create a short tutorial on how to send Custom Tokens on the WAX Blockchain.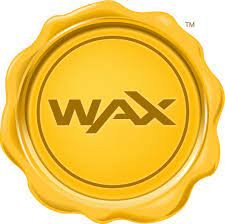 To showcase this we will be using the Mammoth Mythics MYTH tokens:
First of all you need to log into your WAX Wallet @ https://wallet.wax.io/: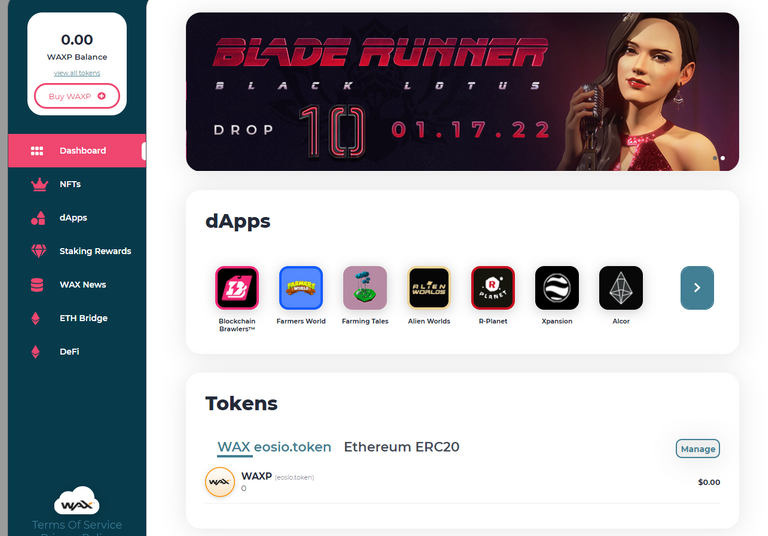 I'm using a fresh wallet to showcase how this works :)
next you click on the Manage button in the tokens category and you should be seing this:

Next click on Add custom Token and fill in the Token information - the Image can either be a url or an IPFS
MYTH token information
Token Symbol: MYTH
Decimal Places: 4
Token Contract: mammothtoken
Token Name: MYTH
Token Image: QmZqe83K5vv9F1KEw46GiMLmo5EtZ4HbZdKgrmd3xNLQrV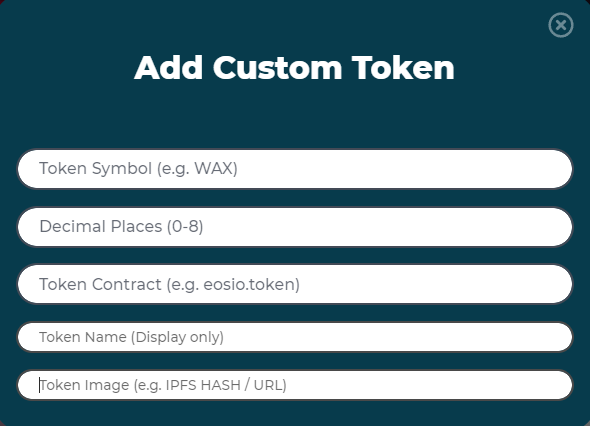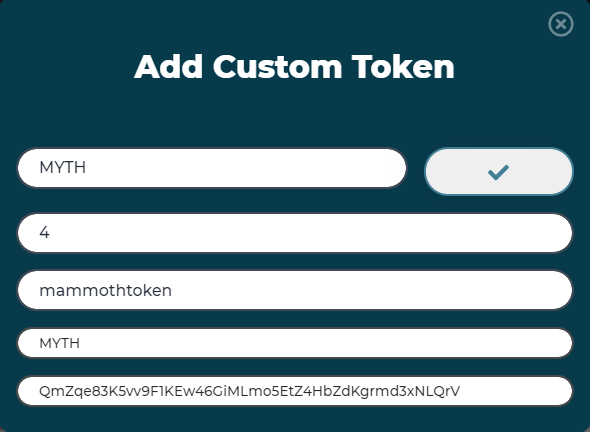 If you did everything correctly, push the accept button next to the token symbol and approve the transaction on the Blockchain.

Now, all you need to do is push Send and select the token that you want to send: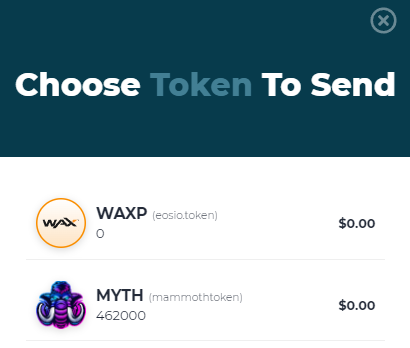 The rest of the procedure is completely identic to sending wax (choosing amount, inputting target address and finally sending it out)
Thank you for checking out my tutorial and i wish everyone a great day.
Links
Socials
Twitch: https://www.twitch.tv/darthwolfgaming
Youtube: https://www.youtube.com/channel/UCo4joxXMHKz3WN7eZgO6s2Q
Twitter: https://twitter.com/DarthWolfGaming
Projects
Mammoth Mythics: https://bit.ly/MythicWolf
TheOnlineInn: https://discord.gg/gfXWjRWy
Faded Monsuuta: https://discord.gg/hEbYp2Q8
Games
NFTPanda: https://bit.ly/WolfPanda
Splinterlands: https://splinterlands.com/?ref=rakhmen
Rising Star: https://bit.ly/StarWolf
Skyweaver: https://go.skyweaver.net/BetaAccessSkyweaver
Exode (Referral Code 48bfe4d): https://bit.ly/EvacWolf_48bfe4d
Gods Unchained (Referral Code zabpgrfglq): https://bit.ly/WolfGodsUnchained_zabpgrfglq
Mergecats (Referral code 807094): https://bit.ly/CatWolf
CryptoDragons (Referral code 807094): https://bit.ly/DragonWolfie
---
---