IN DOUBT, STOP AND THINK.

Hey guys.
Maybe you have noticed that I've been away in the last few days, I still have my goal of reaching 1k pob staked until July 1st, but I couldn't post every day, this was already predictable. But now...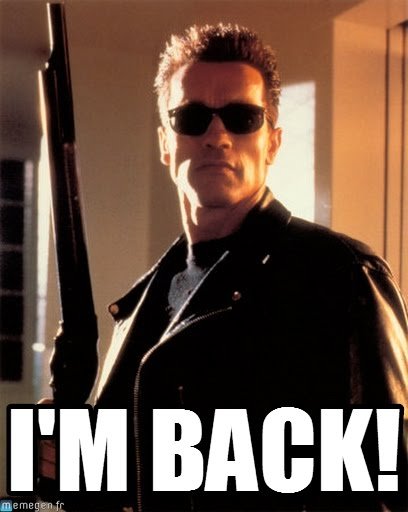 My posts here on pob are usually very personal, I try to bring reflections I had during the day, which I believe can have a positive impact for those who read them.
I was pretty stressed in my first week at the new job, the adaptation was being exhausting, the reflections were already scarce, the inspiration just didn't come.
But today that has changed.
I had an interesting reflection and I believe it is worth sharing with you. And now let's go.
---
IN DOUBT, STOP AND THINK.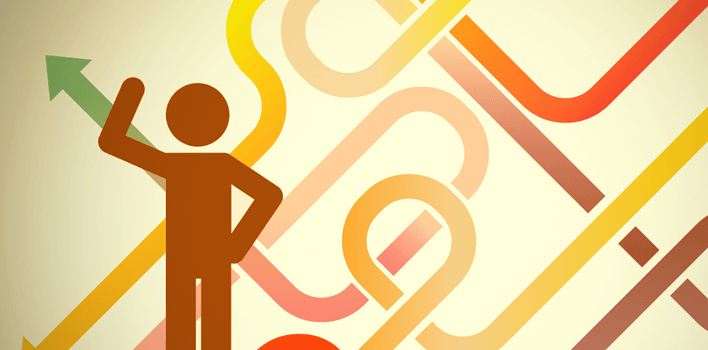 When we're doing something in a routine, it's normal to get used to doing it the same way, regardless of whether it's right or wrong.
It's a mechanism our brain has developed to save energy.
The brain consumes a lot of energy, so over the thousands of years of evolution, ways to consume less energy were developed in human bodies. One of them we notice daily and we usually call it "Autopilot".
The autopilot is those things you do without noticing or paying attention to what you are doing, like breathing for example.
Another example is to lock the door, you can't press "now I'm taking the key, now I'm going to put it in the keyhole, now I'm going to turn it to the side, and now I'm going to take the key out and put it in my pocket" anyway, you just lock the door and leave.
But this autopilot is not always positive. Because sometimes we do something that harms us, if at these times the autopilot is not taken out of command, this harmful behavior can take us in the opposite direction of the path we are looking for.
And the first symptom is discomfort or suffering of any kind, if something is making us feel bad. Or causing doubts, It is an alert that something wrong is not right.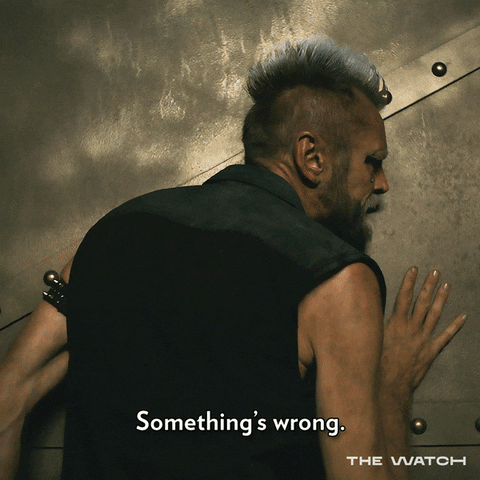 At this point, the best thing to do is: stop, think and analyze. And if necessary, redo the plans to follow the path towards your goal, or even change the goal if you feel it is wrong.
A lot of things change along the way, most of them are out of your control, so it's natural that adjustments should be made regularly, the sooner these problems are identified and fixed the quicker the recovery in the right direction will be.
And to finish I leave here an analogy I heard from Thiago Nigro.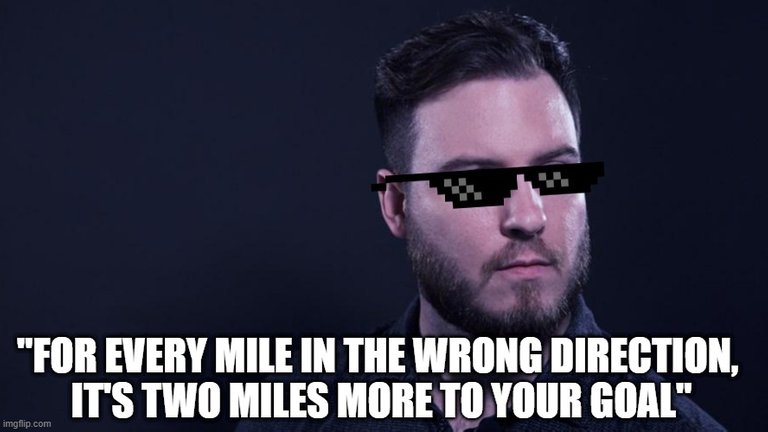 "For every mile in the wrong direction, it's two miles more ​to your goal"
I hope you enjoyed reading this text, if you liked consider a reblog so more people can read it too.
Have an amazing day. And a big hug from brazil.
---
Posted via proofofbrain.io
---
---