Ramadhanight's Special Giveaway #63 | Win Beta Edition Card !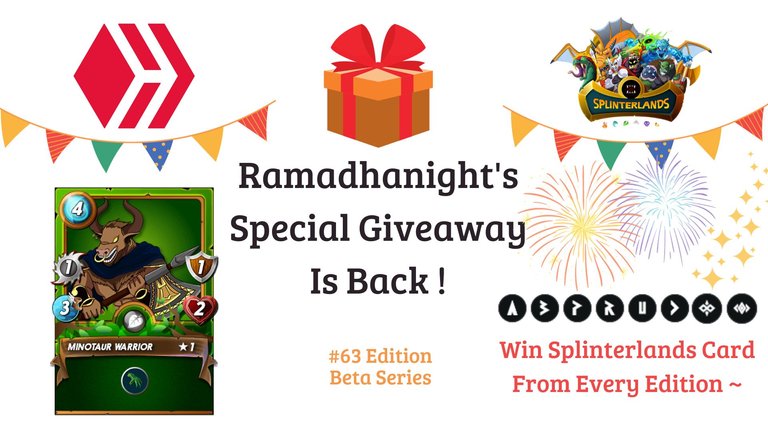 Introduction
Hello everyone, welcome back to Ramadhanight Hive Blog. Now I'm back with special giveaways and will giving away splinterlands cards in a fresh format and rewards. Let's check it out !

Fresh Format and Reward
Now you can win Splinterlands Card for each edition, because i will give away those cards sequentially. The order of the rewards are shown on below's picture :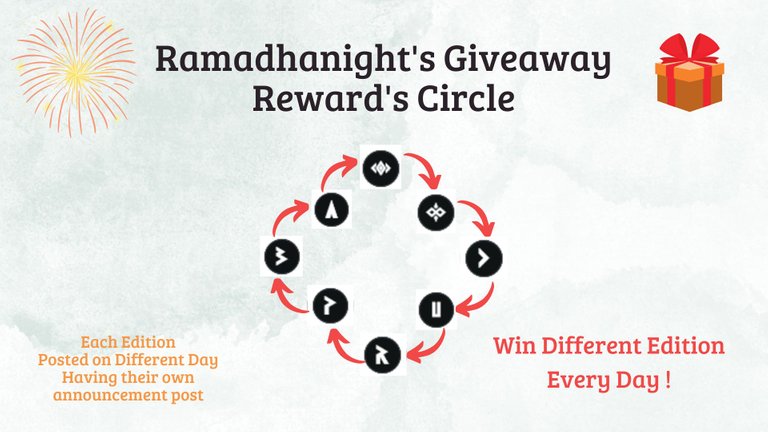 Now for the 63th edition, as the circle above, we move back to the Beta series card again as the rewards! Let's goooo~

Rules
I know i have been troubling you (and myself too 😂) with my old giveaway that is on video and required some times to get it done, now let's make it simpler, here is the rules for new giveaway :
#1. You just need to comment that you are join the giveaway 💬;
#2. The deadline is at the time i want to create next same series giveaway, at least at the post payout 🖐 (but sometimes it longer, just try if you want to test your luck 🤣 );
#3. Reputation at least 30, and bot are excluded 😺;
#4. Upvotes and tips are not required, but highly appreciated 😊;
#5. Following me will grant 1 additional entry 😎;
#6. Winners will picked with hivetools🤠;
#7. That's all 👌.

#55 Edition Winner
Now time for winner announcement, as i've mentioned, i would use the hivetools to pick the winner, and for this edition winner, we got @emeraldtiger as the winner, Congratulations ! Your reward has been sent.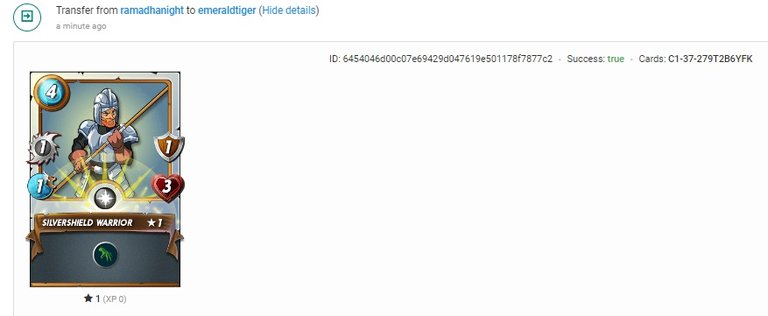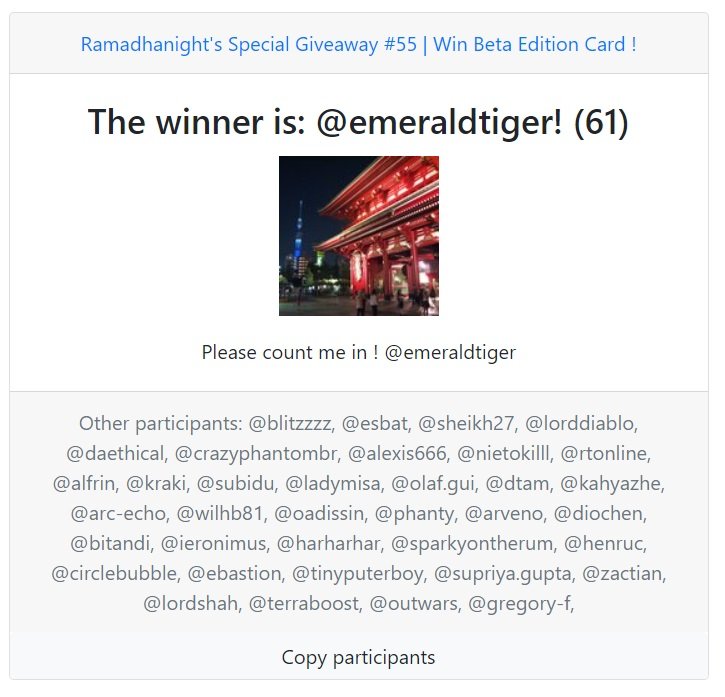 Don't be sad if you are not win this giveaway, because i bring new giveaway for same edition !

This Edition Rewards
Now for this edition, i present you the minotaur warrior !


Let's join the giveaway ~
Now let's start this giveaway, and don't forget to put comment if you want to participate. I might tag you on my next giveaway, if you don't want it, please kindly say that you don't want to get tagged 😉

Previous edition participants tag :
@akiraymd @alexis666 @alfrin @anif1908 @arc-echo @arveno @atom89 @bitandi @bulkathos @caimanx @circlebubble @crazyphantombr @daethical @dagger88 @danideuder @dewabrata @diochen @dtam @ebastion @emeraldtiger @esbat @felipejoys @ginto @gregory-f @guurry123 @harharhar @henruc @ianballantine @janacuddles @kahyazhe @kraki @ladymisa @lordshah @maurye23 @middle-earthling @monsterbuster @nietokilll @oadissin @olaf.gui @outwars @oskarl21 @phanty @pirulito.zoado @pulubengdugs @rtonline @seeweed @sepa777 @sheikh27 @smallcircle @sparkyontherum @supriya.gupta @tinyputerboy @toohi74 @treefrognada @waynechuasy @wilhb81 @zactian

Final Words
Thank you for kindly read my post, I hope you guys would love this giveaway and join it.
See you on my next blog ~
Meet me on another hive game-verse :
Splinterlands: click here to start playing splinterlands
WOO : Visit WOO Website Here
Terracore : Just click this link
Risingstar : Start the journey to become a star here
Golem Overlord : click here to start Playing Golem Overlord and earn 1 hive as a cashback !
---
Credits
Hive for the very useful blog and community platform as well the cool icon that i use for the cover
Splinterlands for the cool game
Mrs. carrieallen for the very useful ULTIMATE Markdown Tutorial
@Arcange to keep support my post
All readers for stopping by
All curators for the upvotes
Canva for the free photoshop and all free feature
---
---