Bitcoin will not Rise in a Straight Line to the Top || Be Strategically Prepared for Red Days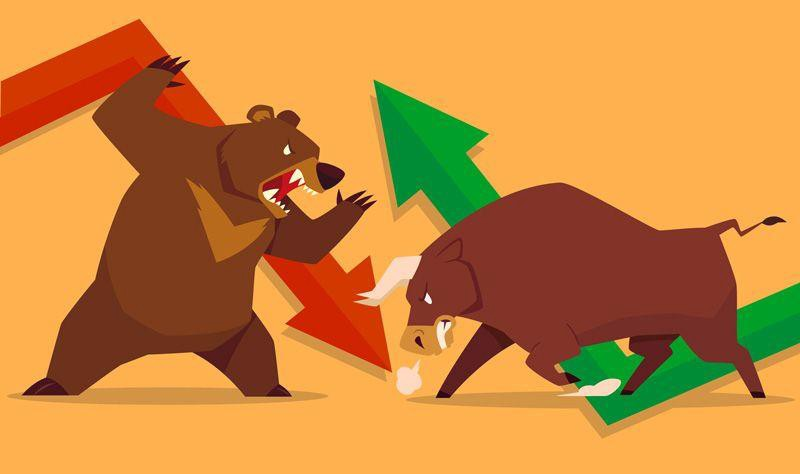 ---
Bitcoin is going sideways. A rich dude with lots of power is tweeting about cryptocurrency. All time highs are being reached left and right. It seems as if nothing can go wrong. And it probably won't go wrong for a while. But will it go on forever in the same trend? Of course not. We have been at this point before, back in 2017. Back then the rich dude was McAfee for those that remember. And everyone was expecting Bitcoin to go to $50K by the end of 2017, or at the latest in 2018. And then the fire nation came. Well, no they didn't, but what did come was the bear market. That dreaded awful bear market which took us by the balls for 3 years, give or take. For many it was an unexpected turn of events as it lead to heavy losses. If you sold in panic or despair that is. A lot did not sell and held on tight.
The point I'm trying to make is that things can't go up all day every day. At some point small or BIG corrections will happen and possibly another bear market will follow. When that eventually comes, be sure you are prepared. History always repeats itself. And this will be the case with crypto as well. A good way to be prepared is to have a portion of your profits or holdings in stable coins at all times during the bull market. USDT, DAI, BUSD are all stable coins, which means that their value is pretty much pegged to $1. HBD is supposed to be like that too I think, but that's not the way that one works. xD I always keep my initial investment in USDT and then some on top. This way I never really lose. The worst thing that can happen is I go back to point zero.
The crypto game is an exciting one. But if you let endorphins take over and you don't keep a level calm head, you might crash and burn in the end. Apply strategy, be tactical, be rational, so you can become and stay financially independent.
How do you prepare for eventual drawbacks?

[ Uniquely Clever Sign Out Message Goes Here ]
Posted Using LeoFinance Beta
---
---