Moving to The Netherlands and Building Ikea Stuff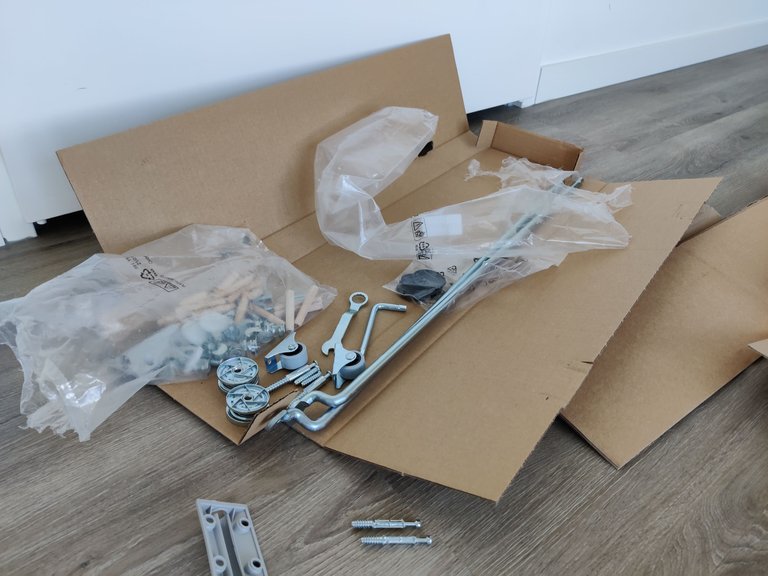 Here I am again! It's been a busy month, mainly because I just moved from one country to another, that being from Suriname to Netherlands. Don't worry, I made this move because of a new job, and not because I was escaping from @tanjakolader. And with moving come some practical things like setting up a new living space. Well, finding a living space can also be a challenge here, but I somehow got really lucky. That being said, I received a whole bunch of stuff from Ikea and this is what they looked like.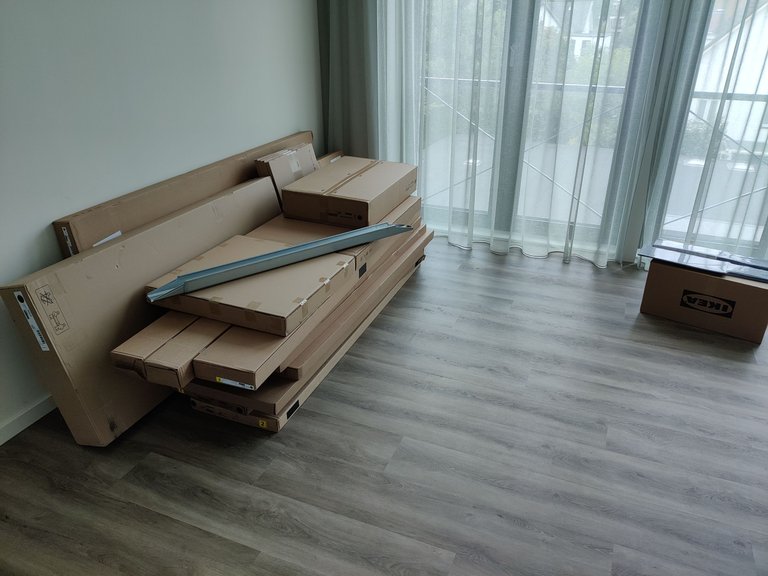 Yes, you've guessed it. All those boxes are my new furniture. Which you have to put together yourself. Time to use my hands, and brain.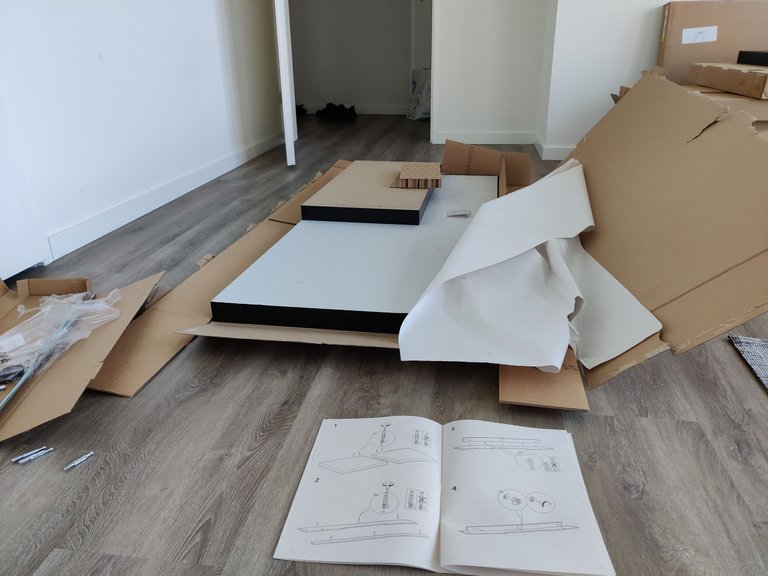 Luckily these things come with clear instructions. Usually. So it should be a piece of cake.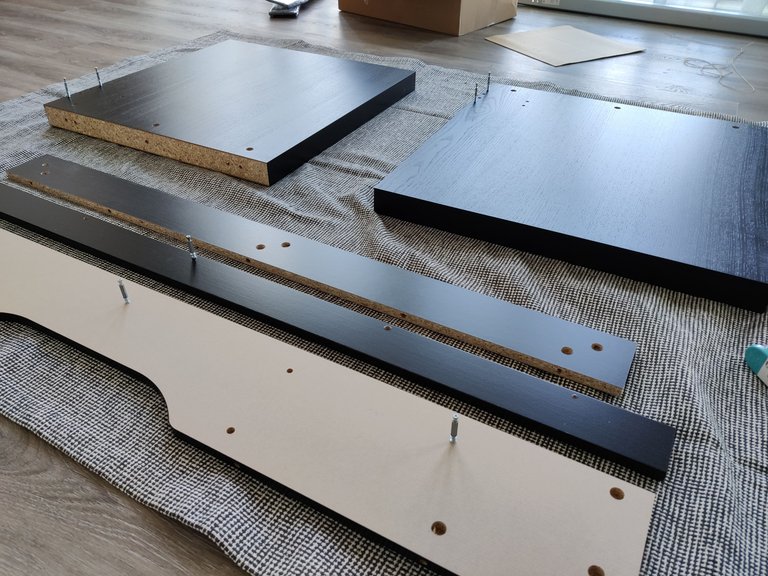 So far so good. Identify all the pieces and put the connecting parts in their place.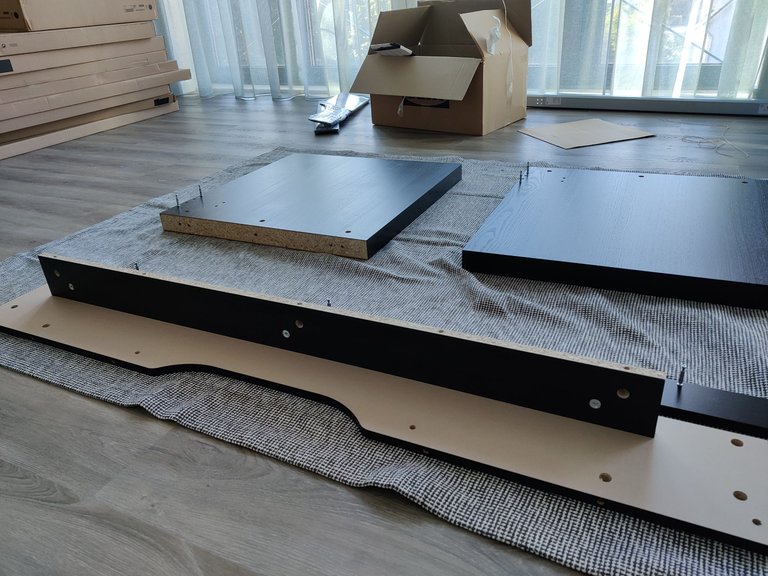 Halfway through and I got a visit from one of my new neighbors who I knew in Suriname. This was very helpful for flipping things over and picking up stuff that is better picked up with 2 people.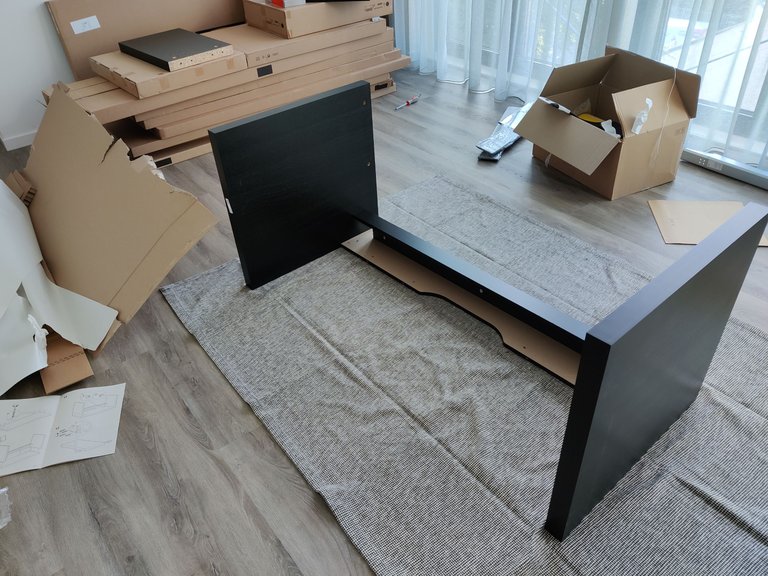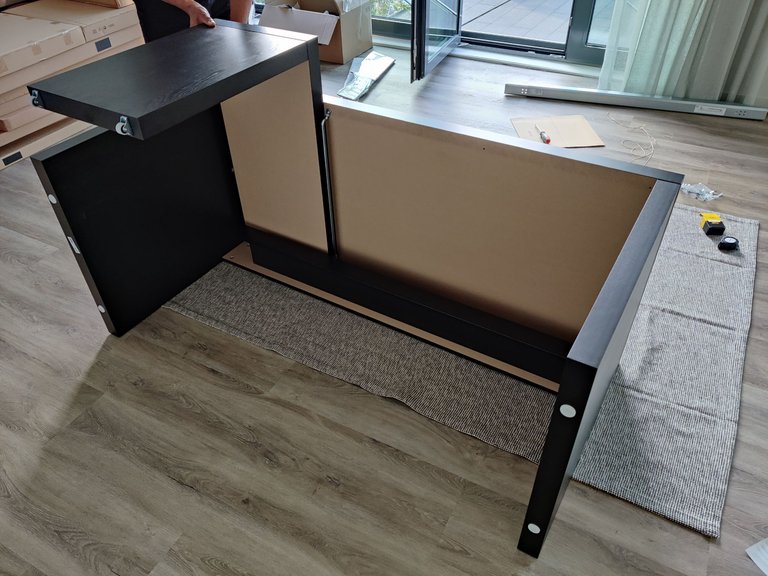 And before we knew it we were done with this one and I had a new desk for work.
One down, a lot more to go.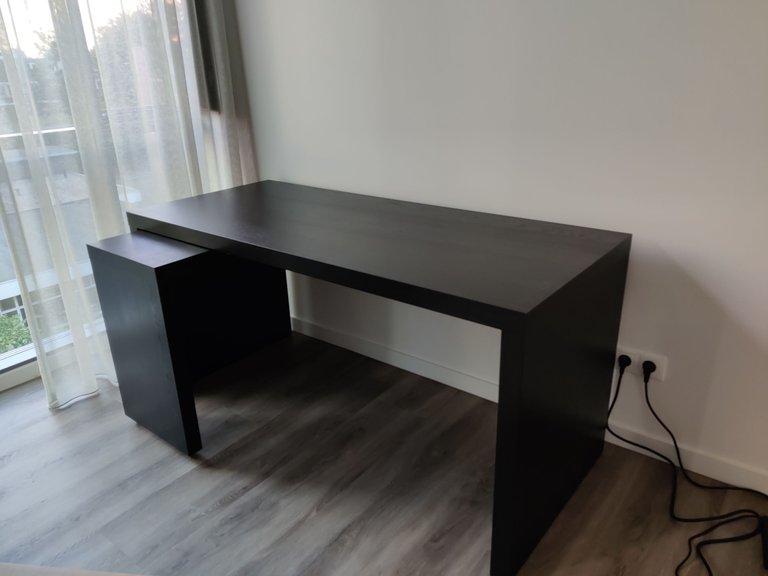 And to finish the post, here's Jamaican in New York, which seems very appropriate for my current situation.
---
---