Knowing How The Game Is Played is Half the Battle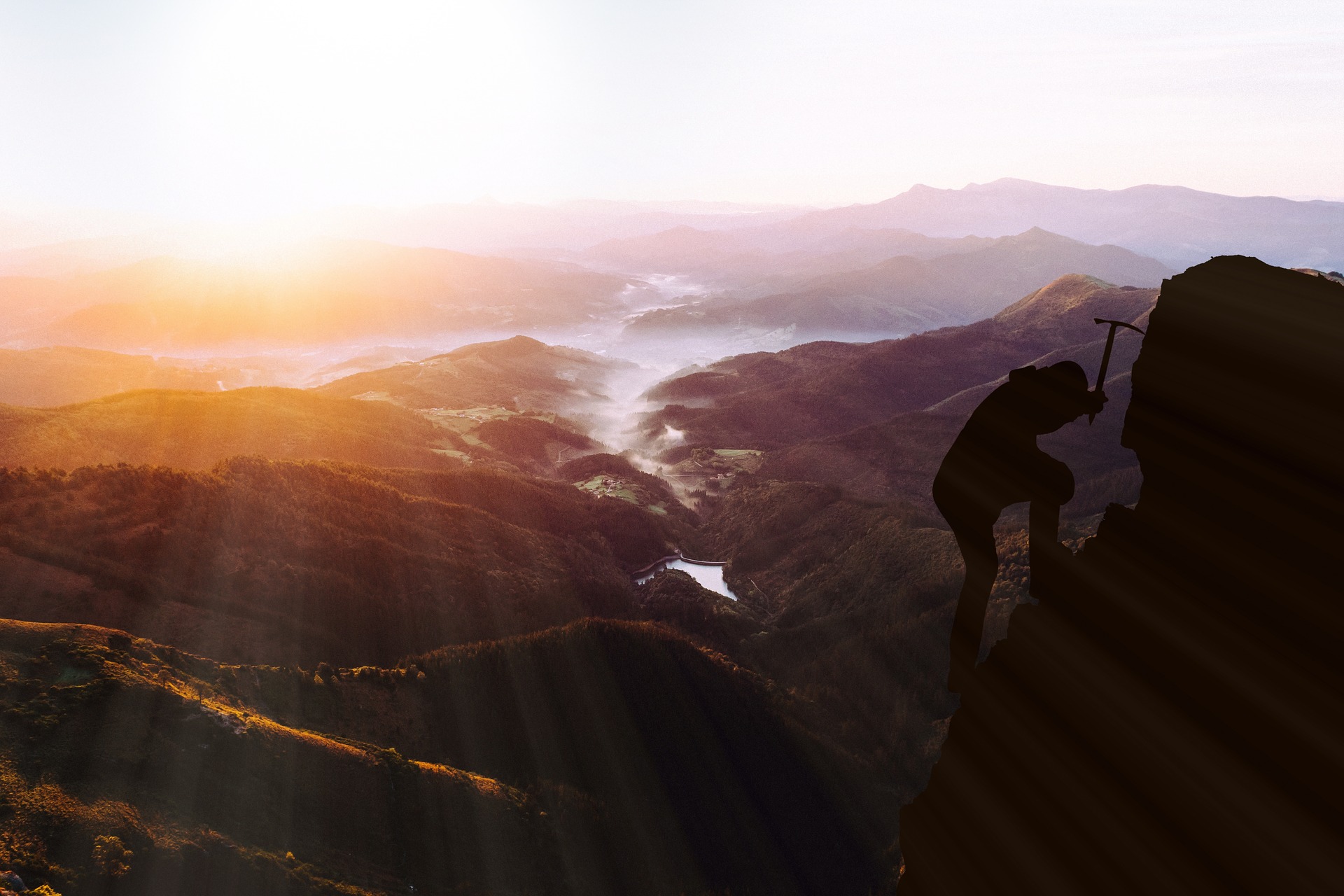 The world is a strange place.
Long gone are the days when there was a fairer shot at most things. You see, the powers that be would have you think that it was never fair. That we exist right now in the fairest society that the world has ever seen, that even thirty years ago we were running around competing amongst each other like a bunch of savages, but that thought, it'd be wrong.
It'd be wrong because now you have to be pretty good at what you do to get anywhere. My advice to you? Master a craft, and don't look back. Concentrate on that craft and try and be your best at it -- that way if you crave recognition like I did (and admittedly still do) then there will be plenty of it that will come to you. The is absolutely no room for mediocrity in today's climate.
Hear me out.
When I was young it was a long shot to know someone from the neighbourhood town. You were lucky enough if you had a bike to take you over to see your friends from the neighbouring town that went to your school. You were even lucky enough if you were able to see your friends from the bottom of your town when you lived at the top. Back when we were young friendship circles were small.
And then as we became older having a car sort-of freed us. It enabled travel to and fro larger distances. So we could actually see that girl we liked a 20 mile drive away, or we could actually go and compete in some far off competition usually closed to us. Yeah, our friendship circles were small and the dating pools the same. It is how society used to live at large.
But then came the internet. The Internet for all apparent reasons has freed us. It has brought down geographical barriers in some of the most awe inspiring ways. I can now hop on a skype call with someone from Bangladesh and give him the ways in which I want him to change my project -- something absolutely inconceivable 30 years ago. Also, if you're anywhere near my age then you'll remember those costly long distance phonecalls -- wow.
And look at the social boundaries it breaks? It doesn't quite do that on social media as much as you think it does, but if you look in the right places you can meet up with some amazingly weird and wonderful people. Here I have met Venezuelans, Panamanians, Iraqi's, Pakistani's, Filipino's, Japanese, Chinese, you name it, I've probably spoken to them and found out about their cultures. Not only has the internet freed us financially, but on a large social scale too.
But then with the good it also brings along with it the bad. We aren't shown the bad, in fact we're encouraged not to look at the bad. At least in the western world anyway.
You see, I don't know what you see around you in your town but in my town all I see is empty vacant lots where massive thriving businesses used to be. Our harbour, once one of the most thriving seaports in all of England has been reduced to a few boats and some freight ships. The economy in this small town? Decimated. Businesses? Well, the last massive one we had packed up and moved its headquarters to Holland. That caused lots of job losses and massive wealth inequality.
But not only that there is now a skills gap. You might have heard about this on the TV with people saying that we need to educate youngsters to compete. In a way they are right, but the gap is much different. You see, we are seeing massive job inequality now because someone in London can apply for a job at the top of our country. Similarly, someone in America can apply for a job in our country whilst at the same time living in their own country -- no need to move.
This sounds all rather freeing but what it has done in application is all the top skilled players from around the world are getting all the good jobs. Think of it realistically now. Why is there a need to hire YOU when they can get someone in from somewhere else who has far more skills and doesn't need to move or have the inconvenience of getting a Passport, Green card, or whatever? Sure, you can pretend to yourself that the world doesn't exist like this and businesses are fairer than that but I've been in the game for nearing 10 years now. I've seen first hand how it works.
And it's the same with dating. You think dating has become fairer? Think of it when I was young. The top tier women in your area would date high tier men in their area. We stayed within our pools. But now you can chat with someone from across the pond, in Asia, Africa or even Australia depending on your preferences.
Again, sounds freeing -- but when applied to real life it works a lot differently. Dating pools have become distorted. Now we have all the high value people from around the world in the same pool with each other. What was previously left to the own small community, where people would compete within their own small community circles is up for grabs by anyone. Think of your position in your community - now magnify that by a hundred communities. Where do you measure up in the grand scale of things?
You see my point here? It's not really a place where everyone gets an equal share of the game, it's actually moved the goalposts really far up there. To compete you have to be the best. And to be the best takes a lot of effort -- not that I'm saying this is a bad thing.
So if you want to make it in todays world, in any way, like dream of being really successful like I have, however that looks to you, then you'll have to master a craft and become valuable in some way. I keep saying if you want to achieve anything in life mediocre won't cut it. You have to do something about it.
But, there is an absolute turnaround in all of this. Like @taskmaster4450 has been talking about for ages, perhaps even years, is that now we're seeing something that we've never seen before (or at least I haven't), is that there's an absolute abundance of wealth being poured into cryptocurrency. Right now there is a chance for anyone to come in and stake their claim. Learn from real millionaires, that are happy to sit and talk to you if you are willing to listen to them.
Cryptocurrency is showing us there really is something as financial abundance. I say this because I'm finding my choices really hard on where to put the BRO stash. There are literally so many amazing options. The question is not which crappy negative interest bank should I put my money in? It is more so which cryptocurrency should I invest in because there are so many amazing options. The world is literally your oyster.
I've never in my life been so spoiled for choice, and at the same time know that by just holding something I will literally double my wealth. I think in the future, as crypto gains even more traction, the old style of hoarding wealth and keeping pickings slim isn't going to be as effective as it used to be.
And as we move into a new era of whatever that could look like I think in twenty years the world will look like an entirely different place.
But I will say this. Get involved now because it has never been this ripe for picking ever. You only need start, and it will snowball from there.
Understand it, embrace it, live it.
Peace out :)
Posted Using LeoFinance Beta
---
---