Some things I'm working on! A bit of early talk for our crypto projects.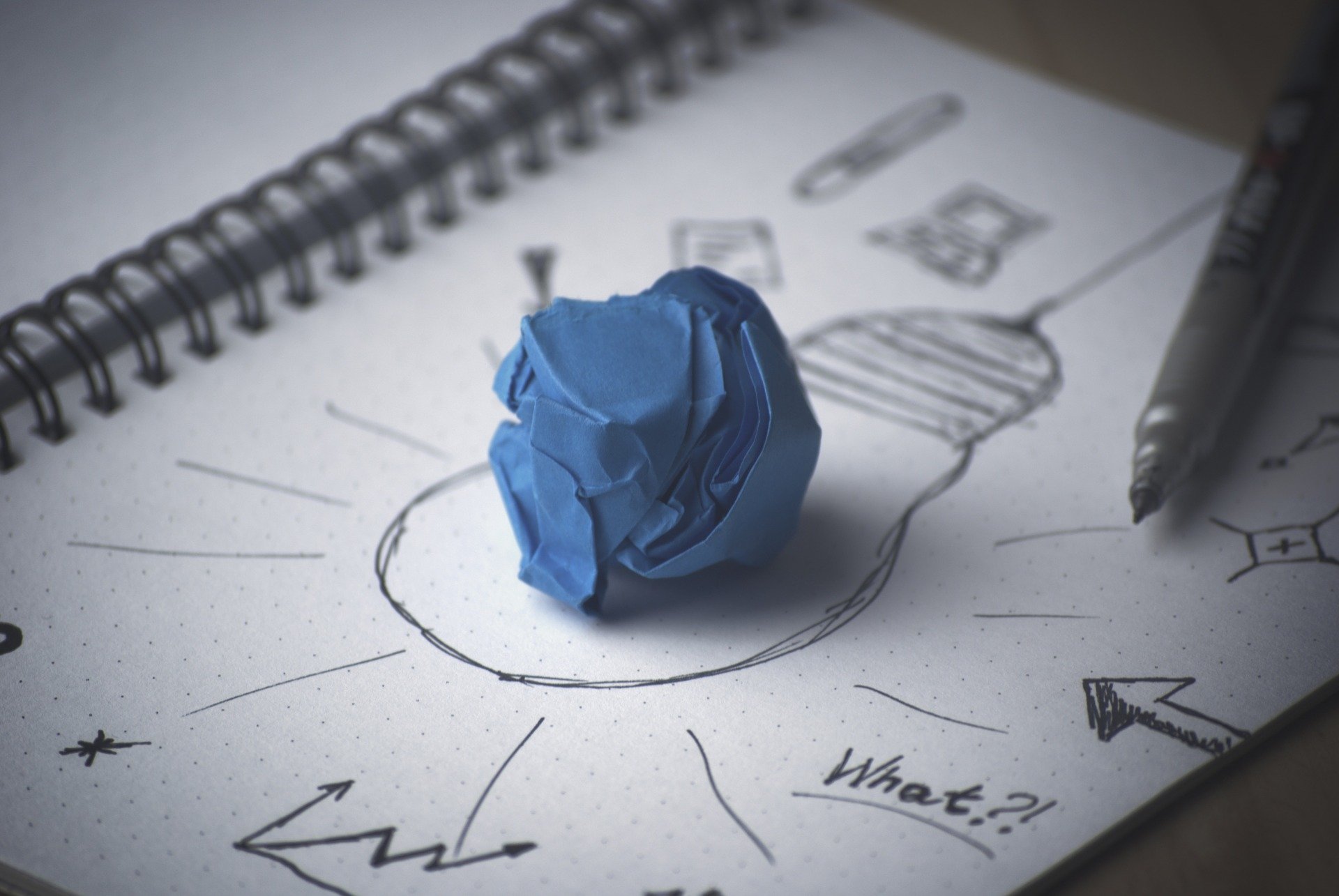 I need to tell you this before I start. Don't read this and buy an ounce of our tokens and then realise that nothing is happening yet. Do so at your own risk!
These are only things that I'm working on with BRO & CINE and who knows what could happen in the future. But, I thought I'd get talking about them so you know what I've got in store for all of you in the coming months, and maybe give you all the opportunity to pitch in some feedback.
Anyway,
First up on the table is that we have a front end being built for @brofi. I have a couple of lads that came forward and wanted to get going on building a front end to make the 1 click delegations & voting work so much smoother. I doubt they'd want me to mention their names though because this is a test for them. Let's call it their very own pet project as they learn front end development.
The good news is that when this is finally built you won't need to join our discord and play with our bots, which I know can be confusing for some. Hopefully this will all work with the press of a button. Who knows? Perhaps this might lead into further work for them. I definitely have a few tricks up my sleeve with ideas for the future.
The Man Cave & CineTV Discord updates.
I'm learning to code. I spent the last week trying to download beem for my windows installation to work in visual studio to no effect. I wasted a lot of time trying various methods, looking up stack overflow and pulling my hair out. In the end I just gave up and downloaded Ubuntu to make myself a lovely coding environment to learn away. I've already managed to set up a working discord bot and perform various commands on it.
As I learn to code I'm going to build some social bots for the discords in the future. Let's call it a way of arousing some engagement and perhaps even debate. Maybe even add some hive engine integrations with those in the future. Who knows. Let's see what I come up with.
CineTV Front End.
I have finally sourced a front end developer. Thanks to the wonderful folks over at vibes, they have lent me their developers to get on with building a front end platform for CineTV.
Here is what theirs will look like once it's done.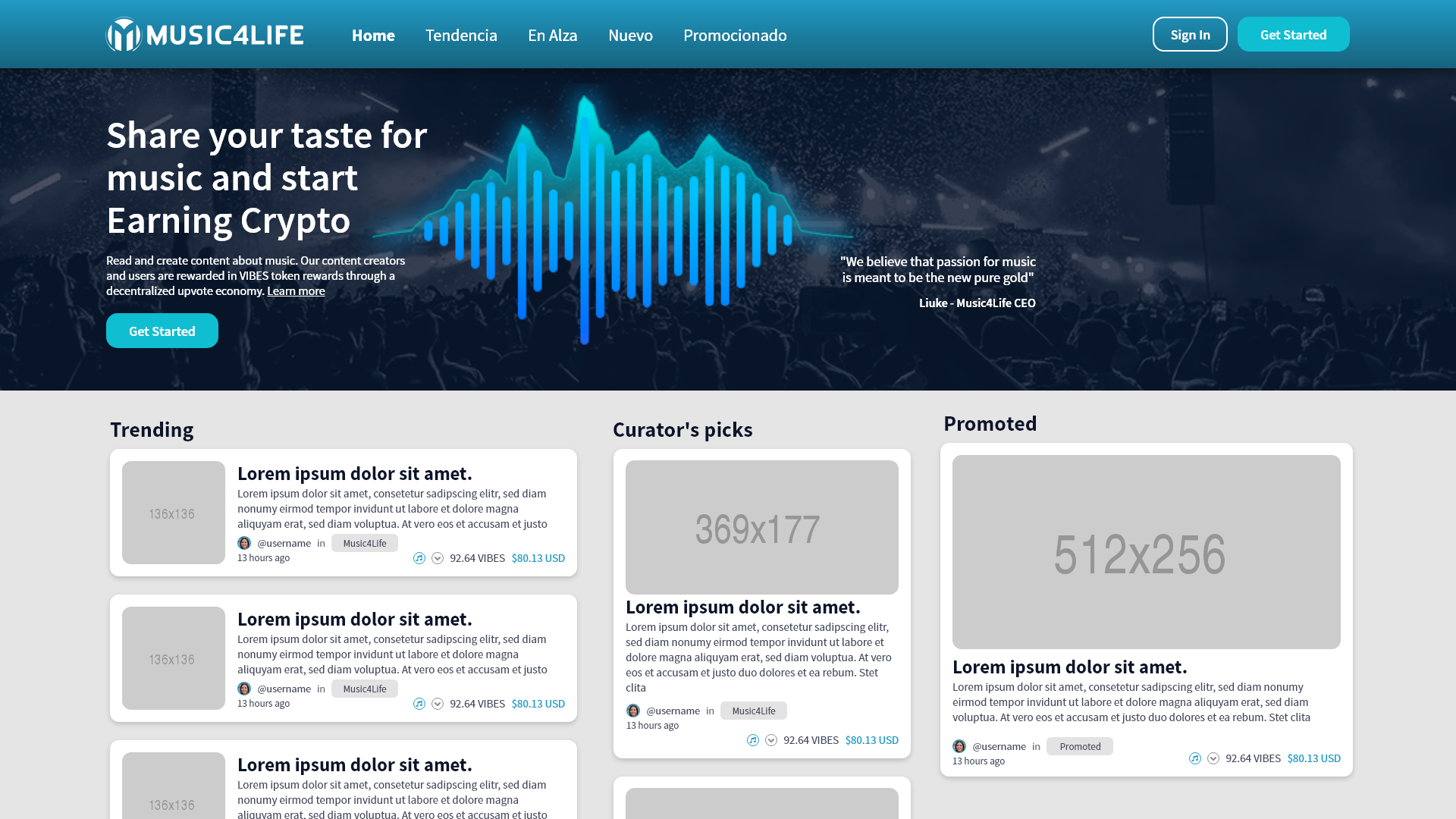 This front end design gives me the confidence they will be able to fill all of our requirements and more. I'm really happy with what they've come up with there -- I'm sure they will do us proud too.
We are right in the middle of telling them our requirements and working out costings. We have a few ideas up our sleeves alas we are hoping to come up with something that is far more friendlier to jo public. We will be looking to engage with them first, and for the discussion (where they earn) to take place as an afterthought. Lead them into using us rather than shoving it right in their faces.
It's a problem I've had with Steem & now Hive the world over. I have many, many big author friends that would love a place like this to share their content yet whenever I show them our platform their eyes glaze over with confusion. It's not that it's badly designed, it's more so it's something they aren't familiar with. New concepts take time to learn for most people.
So this is why we are leading with something clean, familiar, and hopefully encouraging. I'm sure the masses will eventually love it.
Networking with 3speak
I bit the bullet last week and I shot @theycallmedan a message.
I really think CineTV can work with 3speak to make both our platforms better. CineTV is starting to get independent creators use our platform via YouTube. I think there's a way that we can convince them to ditch YouTube and come host on 3speak whilst posting through our website. I'd like to make some sort of authoritative whitelist in the same way that @juliakponsford has with https://nftshowroom.com
Yes, Dan liked the idea. So we're going to be working together in some form in the future.
Thanks to @a1-shroom-spores for that suggestion. He isn't a total screwup after all lol.
Why now?
You may be wondering why I'm telling you all this now, rather than later? Technically, we need independant film creators to come here and use us. That way if we do have something amazing six months down the line then we will have a pool of creators ready to whitelist. Rather than just have an empty front end. If that makes sense!
No use announcing it closer to the time and not having enough people to collect!
Wen?
Soon™
Joking aside, I'm hoping to build all this as soon as possible. But right now we are firmly in the ideas stage. So we are quite a way off. If it all even materialises -- who knows what can happen in the future, right?
But it will be fun trying that's for sure!
Posted Using LeoFinance Beta
---
---