A Cup of Espresso and Timphan Cake

Enjoying a cup of espresso and timphan cake is a perfect combination at a coffee shop in Aceh. The espresso that I enjoy was arabica coffee from Gayo Highlands of Aceh Province and timphan is a typical aceh food. Timphan is a traditional cake that have been present in Aceh since hundreds of years ago. Really, coffee and timphan are special dishes in Acehnese culture.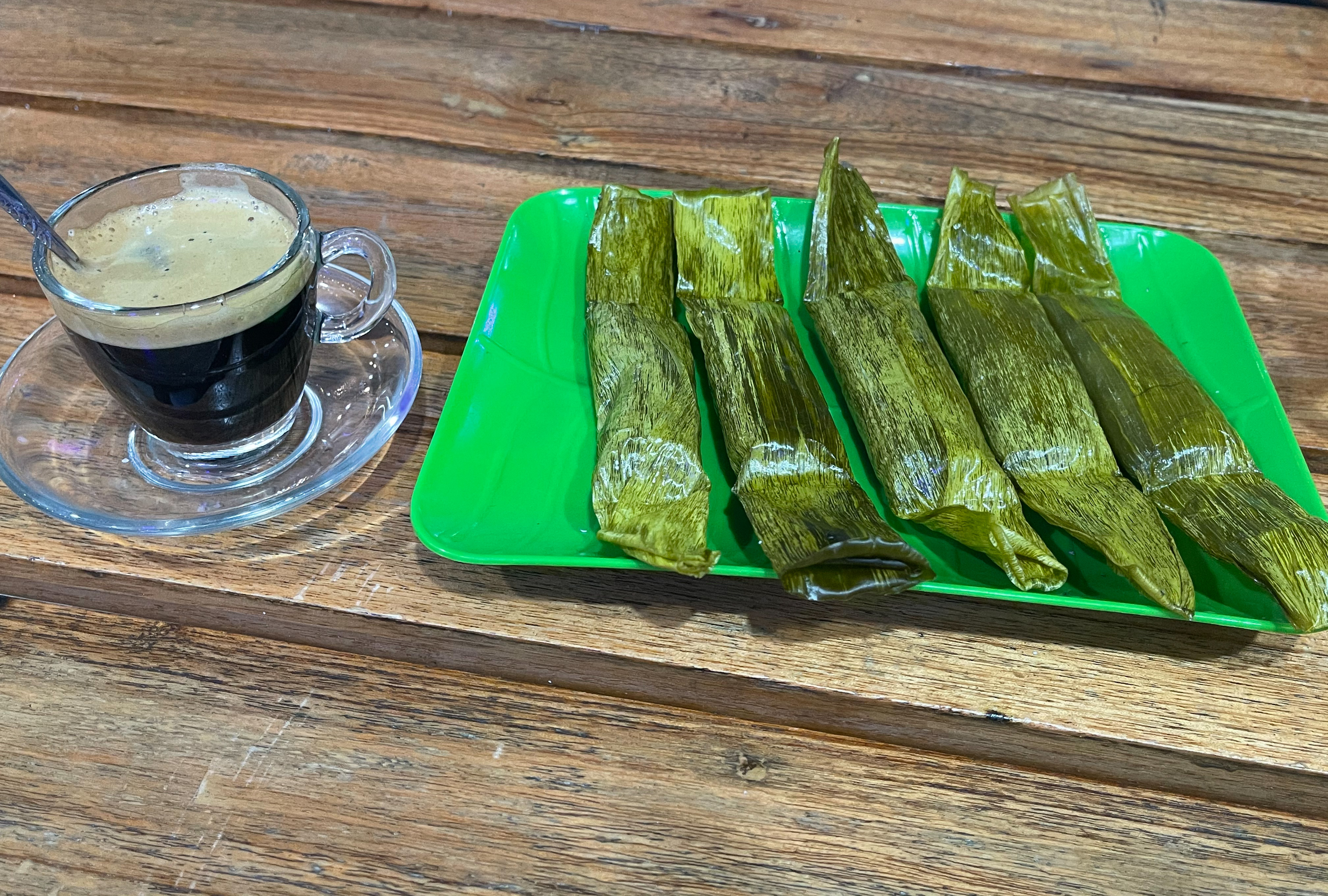 In fact, espresso coffee has only been present in Aceh since about 15 years ago when Aceh was hit by a mega earthquake and tsunami in 2004. At that time, many expatriates came to Aceh to volunteer to help earthquake and tsunami victims. Most of the expatriates who worked for NGOs are from Europe, including from Italy, France, Spain, England, Switzerland and many more.
When they were in Aceh, they were surprised to know the quality of Acehnese coffee in the Gayo Highlands. They finally brought espresso machines to their office. Then, they introduced espresso coffee to the local staff. At first, we had a hard time enjoying the espresso because the espresso coffee is very strong. So we're not used to it.
I had my first espresso while working as a medical staff at American Red Cross in Banda Aceh. After several times of drinking espresso coffee, I finally slowly got used to the taste of espresso coffee. Before getting to know espresso, I enjoyed Kopi Sareng. Kopi Sareng is a coffee that is formulated from a blend of robusta and arabica coffee. Apart from these two coffees, other ingredients are also blended together, such as rice, corn, areca nut, to beans and other secret ingredients.
All these ingredients and two coffees are roasted with a special machine to produce roasted "blended coffee". It's the look of roasted blended ingredients.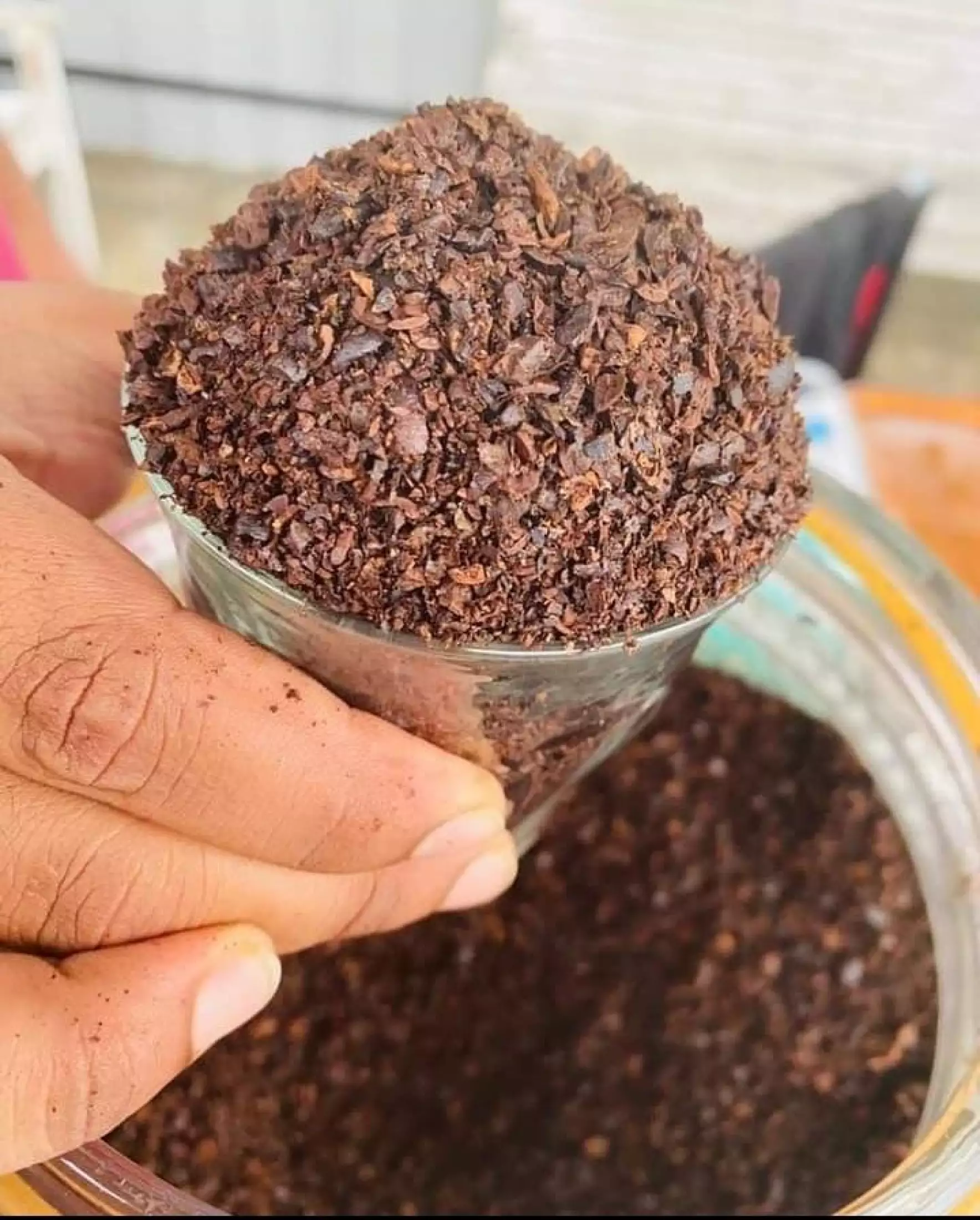 Source
Well, to produce a cup of coffee from these "roasted beans", it is processed by a filtering process with a special tool, which only exists in Acehnese culture. These roasted beans cannot be used for espresso machines. Here, I show you the devices needed to make a cup of Acehnese coffee.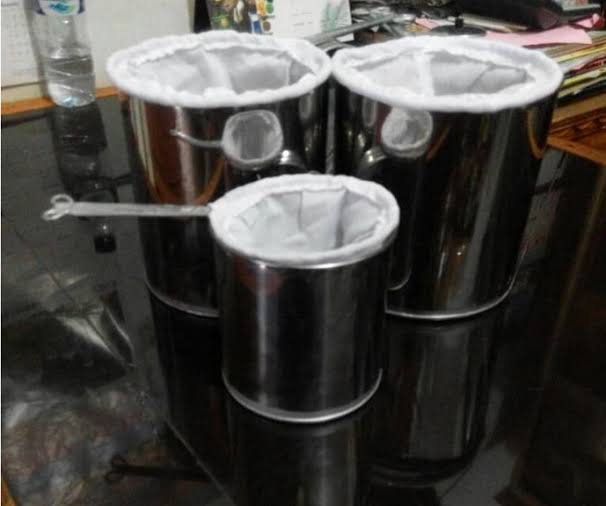 Source
And please take a look at the photos below, on how a barista make a cup of Acehnese sareng coffee. Sareng in English is something like "doing filtering".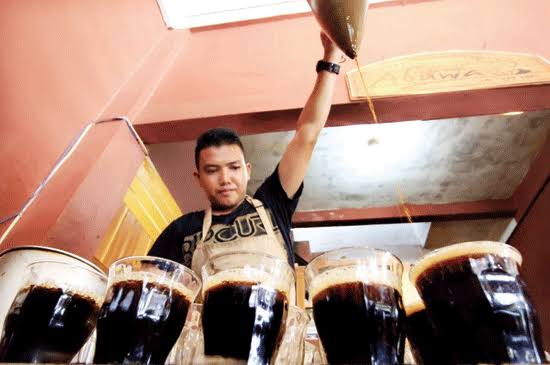 Source
And you may watch this Youtube video to get better knowledge on how a barista making acehnese special "sareng" coffee.
A cup of espresso and timphan
I still could enjoy "sareng coffee", but now I prefer to drink arabica espresso. As it's pure coffee without any additional ingredient. I love arabica coffee since it's less caffeine then robusta coffee. But, timphan, I will always love this aceh traditional cake. My mom is the best timphan chef I ever known.
Timphan is made of rice flour and some other ingredients, like banana, cassava, pumpkin. We can select one of them to make the dough. Most of timphan dough is made of rice flour and banana. Then, the dough is rolled with banana leaf with the filling of coconut or jam.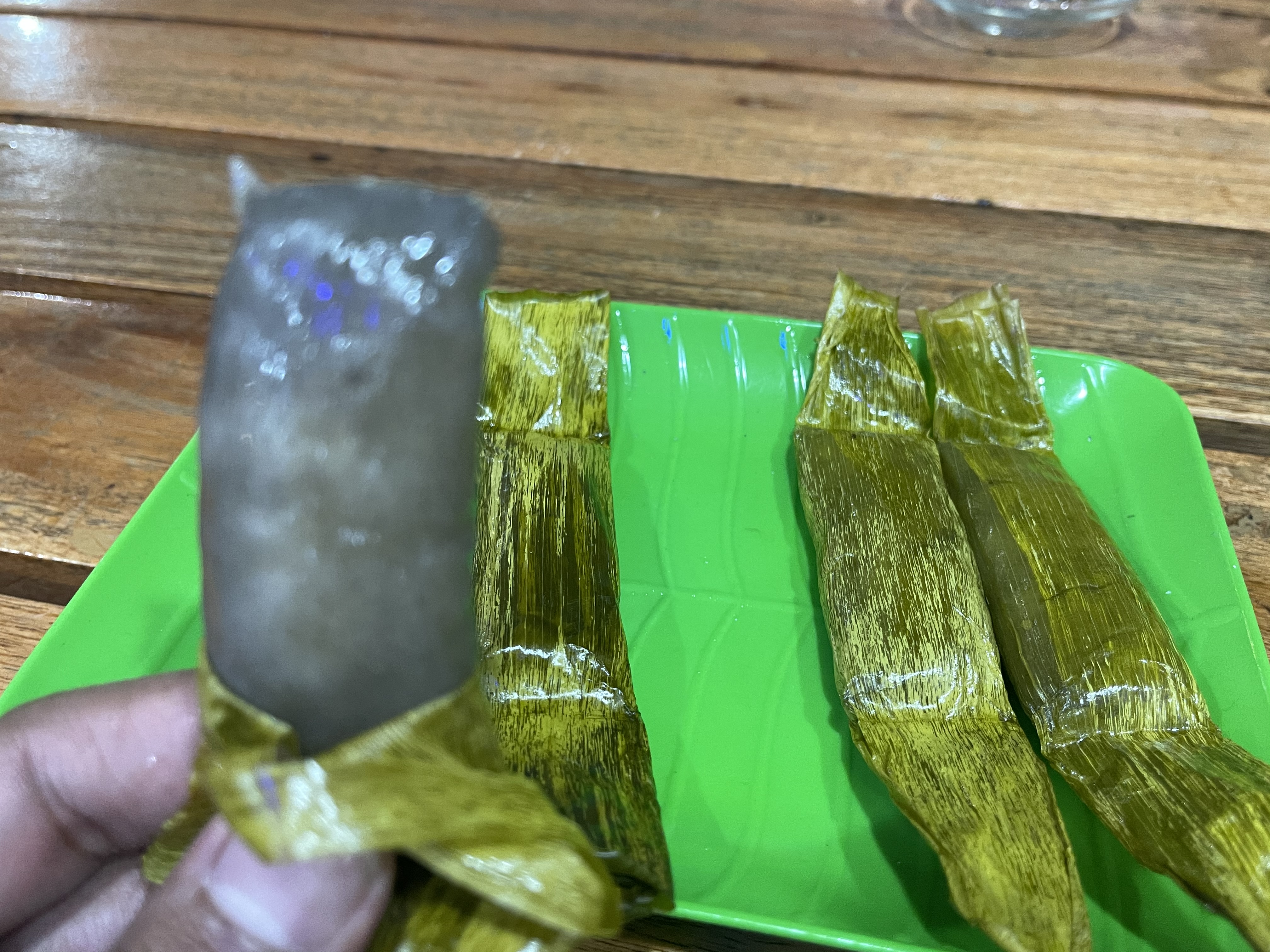 This was timphan I enjoyed when having espresso at Coffee Time a few days ago. This timphan is filled by coconut. The coconut was cooked with sugar, sure the taste is sweet.
So, it's absolutely a perfect dish of coffee and timphan dessert.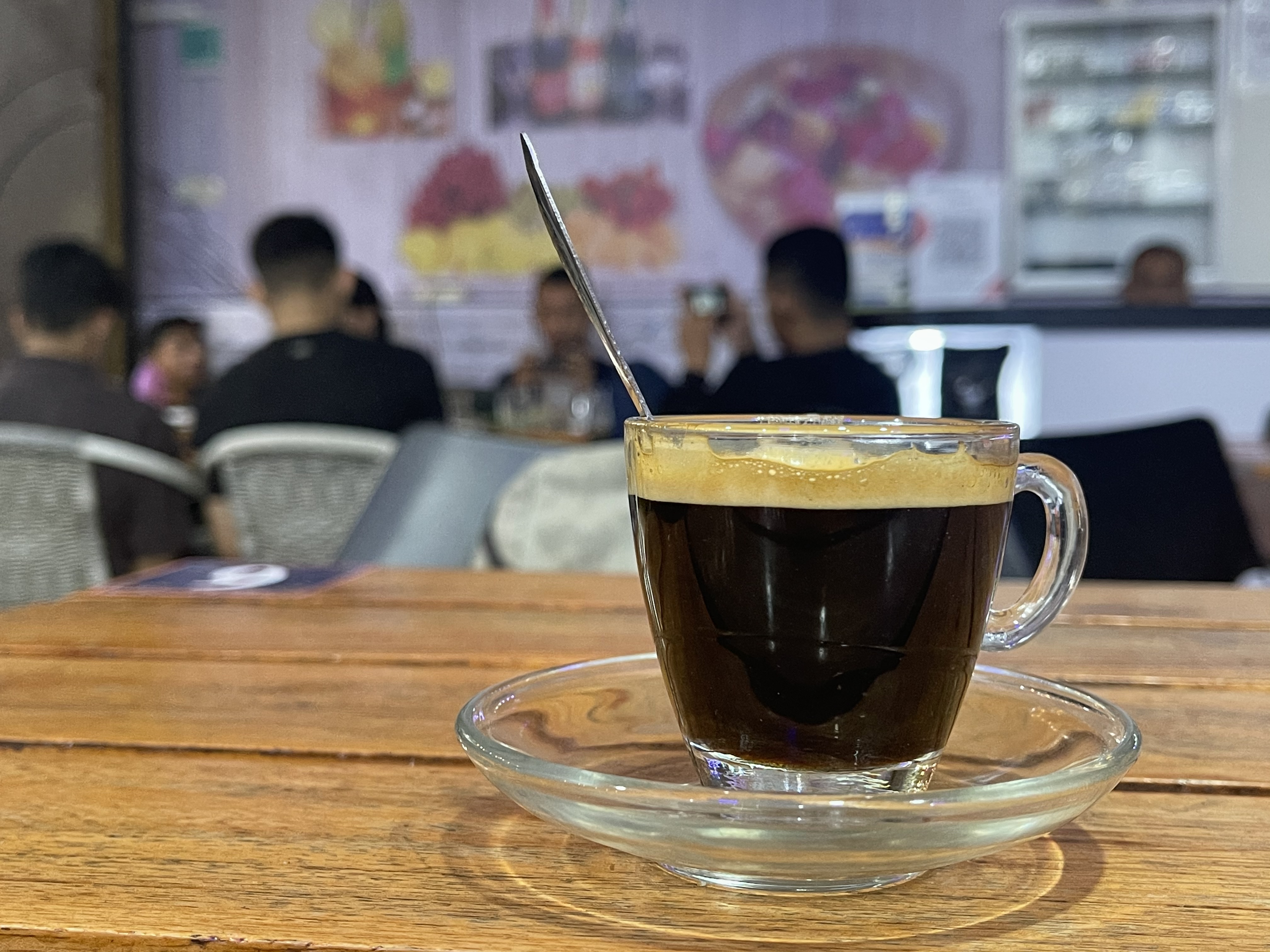 So, have you had your coffee today? Thank you for reading.
---
---