A Quality Time I Spent With My Family

My family and I visited Banda Aceh City a few days ago. We had a short vacation in the capital city of Aceh Province, Indonesia. I drove from Gayo Highlands to Banda Aceh for about seven hours. It's a great journey while sightseeing a along the way and having some dishes in some restaurants and coffee shops.
The photos below shows my kids were ordering some drink at Redinesh Coffee Stand. Sure, they were not ordering coffee but green tea with liquid palm sugar. The location is at Lippo Plaza.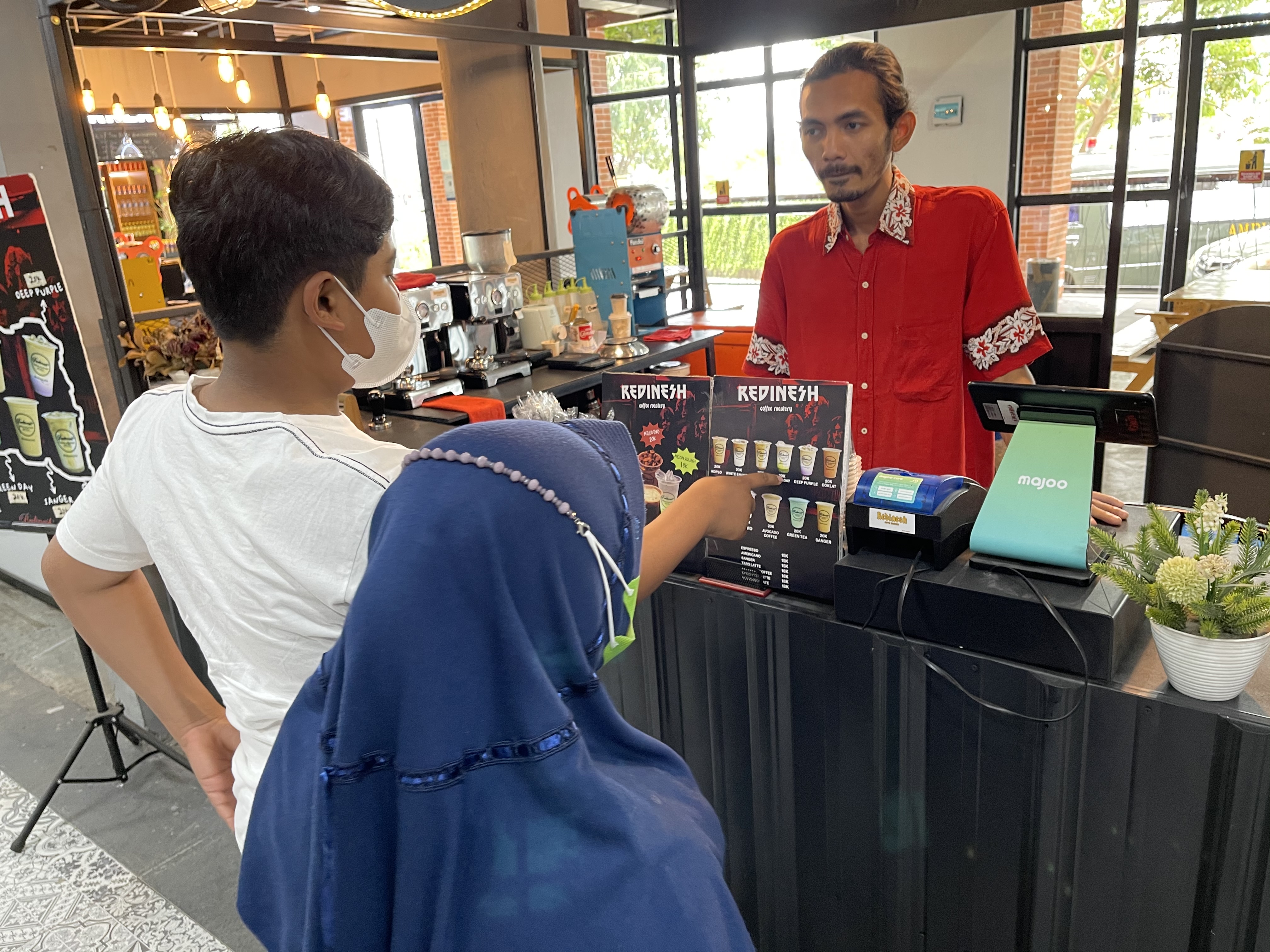 At the afternoon, we went to Suzuya Mall and visited Pizza Hut. We would love to enjoy some pizzas. However, my daughter loved to taste ice cream with topping. She mixed herself the topping.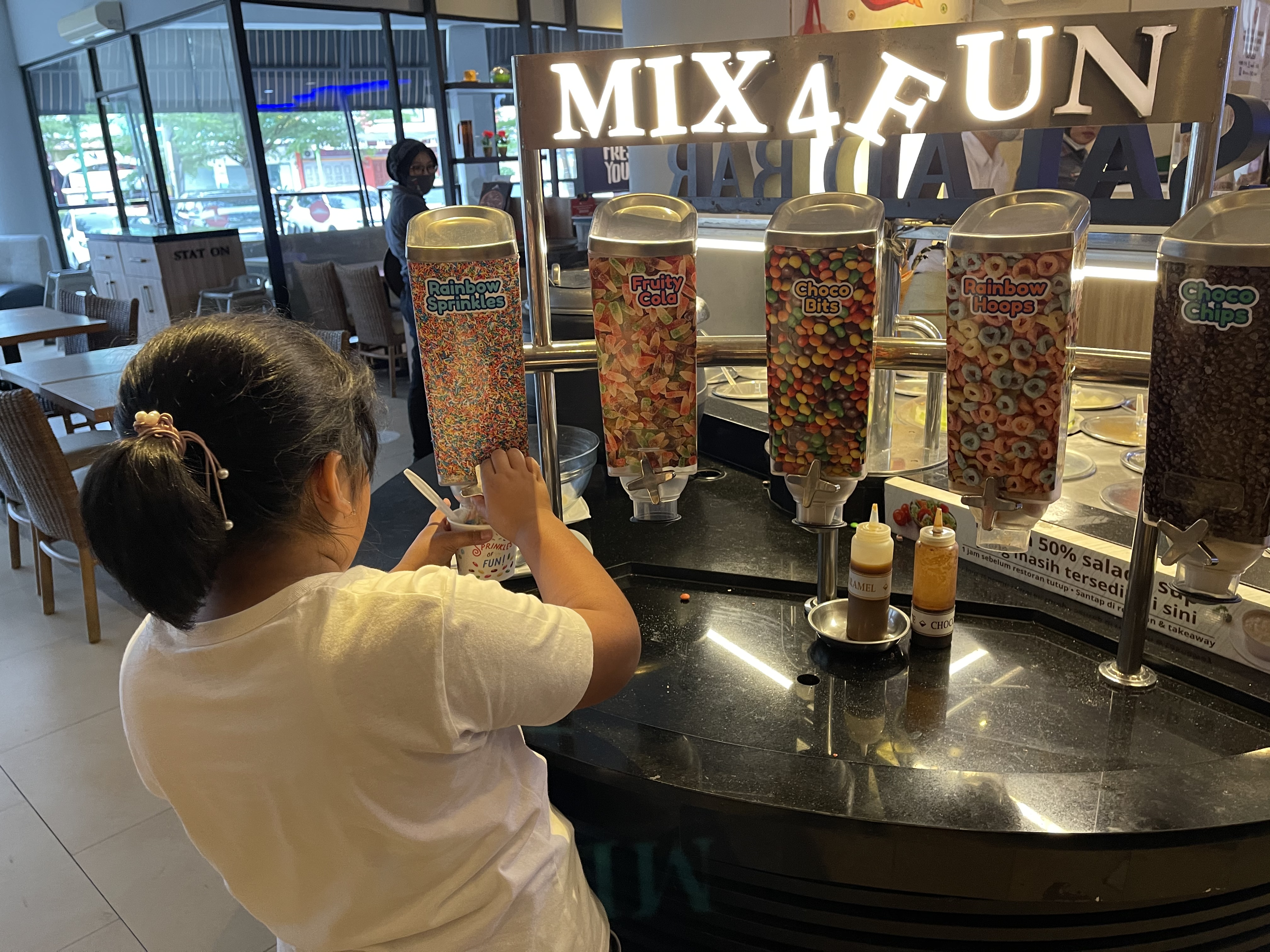 And we were ordering some salad as well. We mixed in a bowl with different fruits and vegetables.
As usual we ordered American Favorite pizza. It's delicious pizza with different topping contents including paperoni, beef meat, mozzarella cheese, and mushrooms.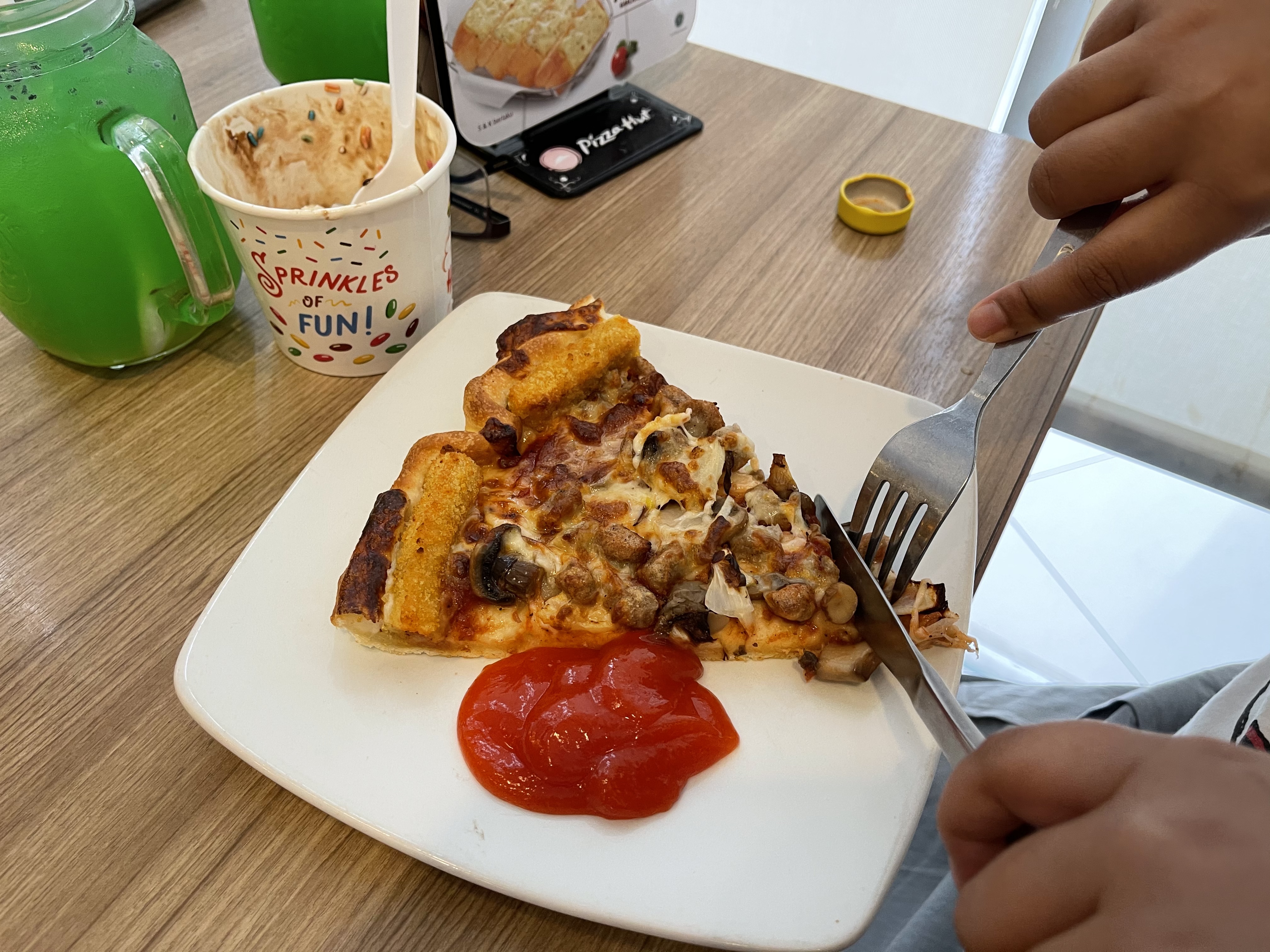 During in Banda Aceh, we stayed in Hermes Palace Hotel, one of five star hotel in Banda Aceh. We had a great hospitality there.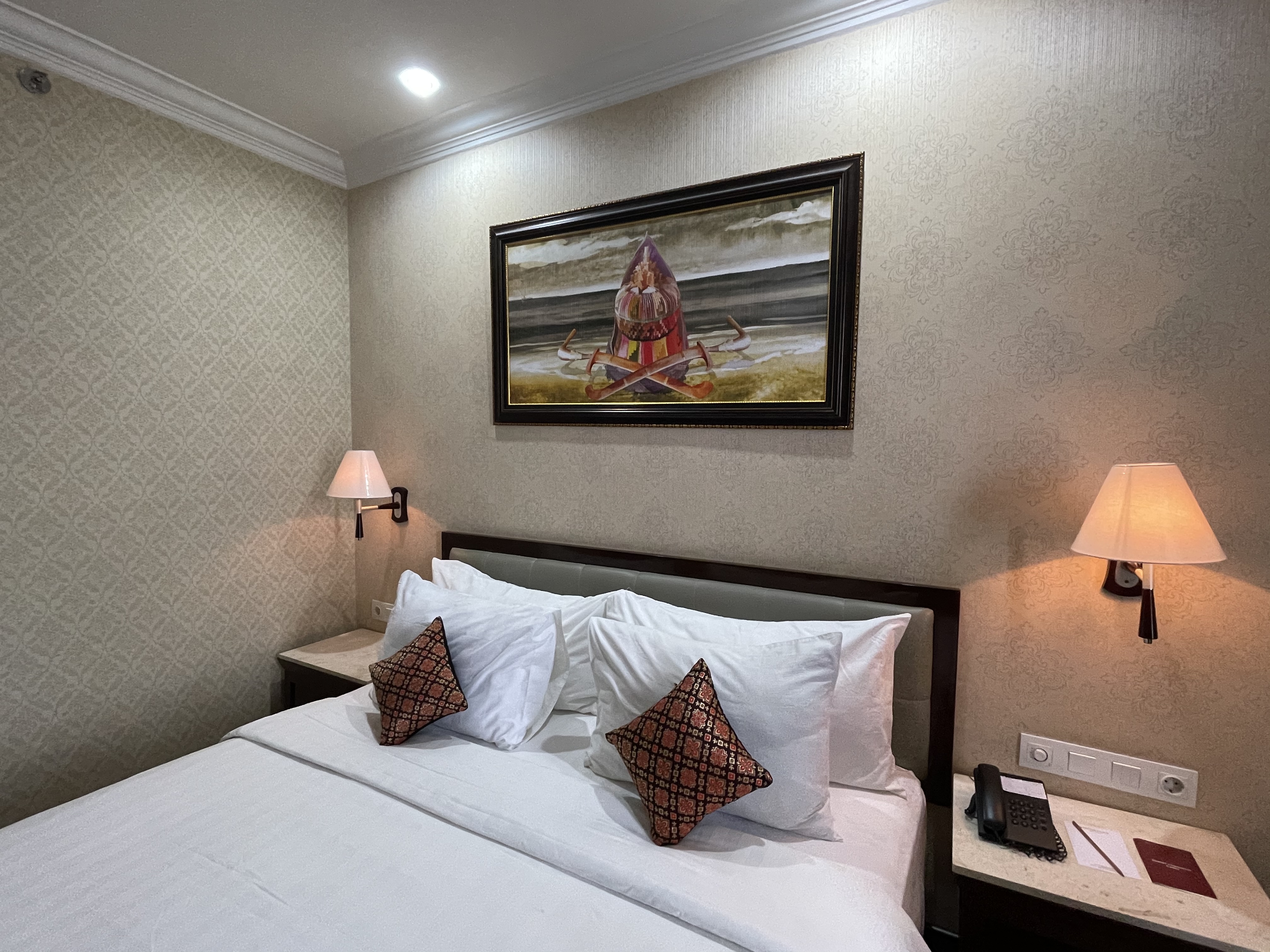 We had breakfast with different dishes including local and international cuisines. They serve variety of foods and drinks though it's not so many compared to other hotels in other cities I have ever stayed before.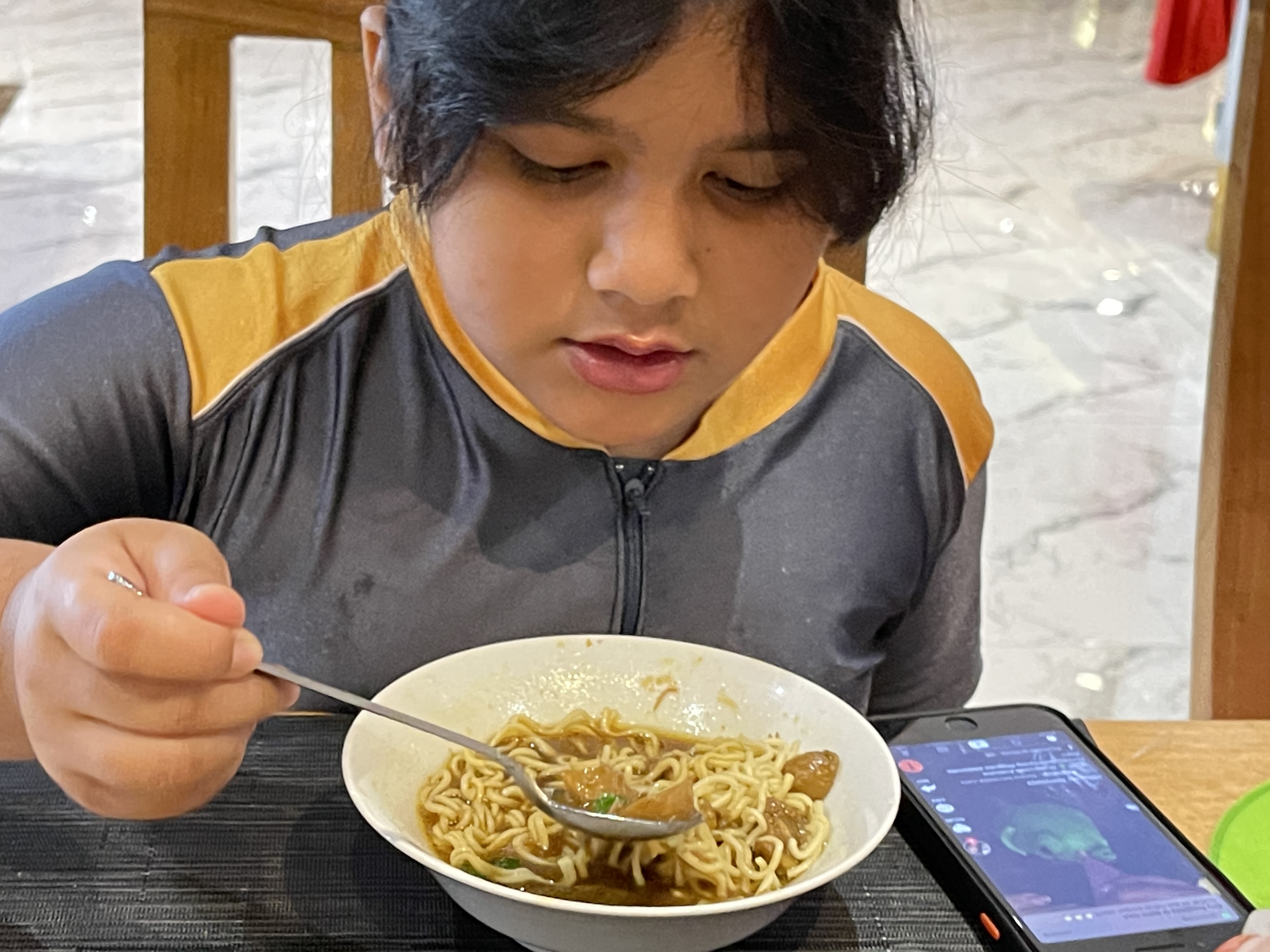 We were only three days in the city, and it's enough time to take a break and spent quality one with my family. I really need to take a break as I work almost full month to treat my patients.
---
---