Bradley' 5th Training Session
---
Hello,
This is my first post in @Silverbloggers. As you can tell from the title, this is Bradley's 5th training session. If you are interested in the others, the links are at the end of this post. I am very late in publishing this post because my mother-in-law died 2 weeks ago and I totally forgot. We actually just finished session 6 so that post will be be published in a few days.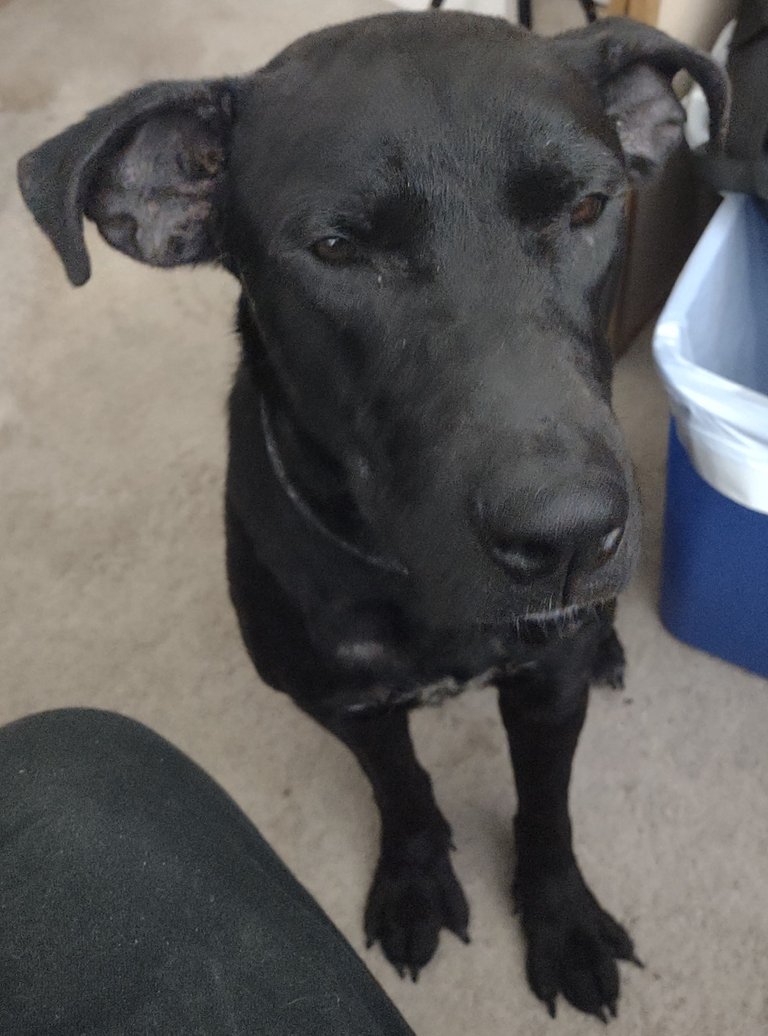 A brief Bradley recap. He was a stray that the daughter of someone that works for my wife found. We adapted him obviously. He was a mess when we got him. He had mange, fleas, ear infection, worms and was very thin. We have all that fixed and now he is in training.
This session was suppose to be about following commands from a distance but as you see in the video, it turned into a session about how to handle distractions.
Justine, our trainer, always has 2 dogs that he boards and trains for 2 weeks before returning them. He brings the dogs to work with him so we used those dogs during Bradley's training session for the ultimate distraction.
Bradley is a "talker". You can hear him in the third clip talking. He wants to meet the other dog. He can get very demanding asking for things. A bad habit we are working on.
One of the things I have learned from these training sessions is that they are exhausting to Bradley because of the mental work not the physical. Believe it or not Bradley is a lap dog. My wife swears that it is because he is grateful we rescued him. It is very common for Bradley, all 55 pounds, to curl up in my wife's lap and go to sleep.
I hope you enjoyed this. Let me know what you think in the comments.
See You At The Bank,
Bob Caine

Previous Bradley Posts
Bradley's Fourth Training Session
Bradley's Third Training Session
Bradley's Second Training Session
Bradley's First Training Session



---

▶️ [3Speak](https://3speak.tv/watch?v=rcaine/jngskorl)

---
---