3 Blockchain Game Tokens Worth Investing
Before I start this post I will like to let you know that this post is not meant to be taken as a financial advise.
We are seeing how the world is evolving in our very own eyes and most things regarding the internet is being decentralized. Blockchain gaming is becoming a lucrative way to earn money while catching fun. Currently we have blockchain game tokens that have spiked in price but we still have a lot of worthy blockchain games that are very cheap now and have potentials to make you filthy rich in the future. I will be talking of the ones I have invested in and trust a lot.


source
DEC & SPS
DEC & SPS are tokens from the splinterlands blockchain game. Splinterlands is run on Hive's blockchain. It's a card game where players battle with each other using their NFT cards. This game has gained a lot of users this year. To get started in playing and earning from the game you need to invest $10 in buy the spell book. It will give you access to exploring the game, playing and earning from the game. Another great part from playing the game is, you can blog about your experiences on the blogging platform called splintertalk and earn a special blogging token reward called spt. You can also earn hive token and other hive community tokens for blogging about your experience. This gives people lots of excitement and reason to invest and play the game.


source
The game has two tokens which are DEC & SPS, they both have different functions. The DEC token is the game's currency used to purchase items on the game. You also earn DEC for playing the game. Players earn passive income from renting out their cards and get paid in DEC. DEC is not listed on any exchange so the places you can get DEC token is through Leodex and Hive engine. SPS is the governing token for splinterlands, this token enables players to make certain decisions about the game. SPS can be staked to earn passive income. SPS can be gotten from Hive engine and Leodex also.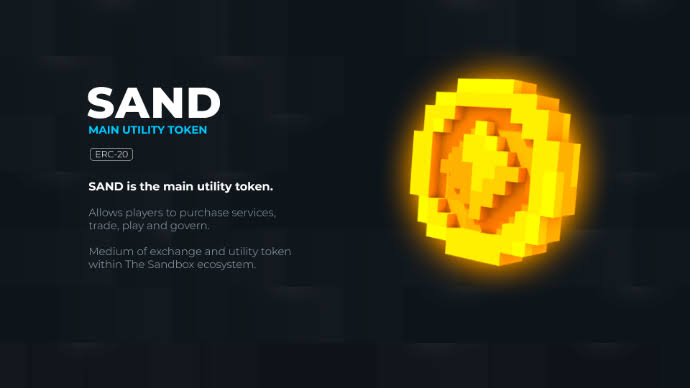 source
SAND
SAND is the native token for the sandbox gaming platform. Sand can be used for staking, purchasing and governing utilities. Sandbox has gained lots of success in blockchain gaming as we are having lots of people investing in the game especially the NFTs.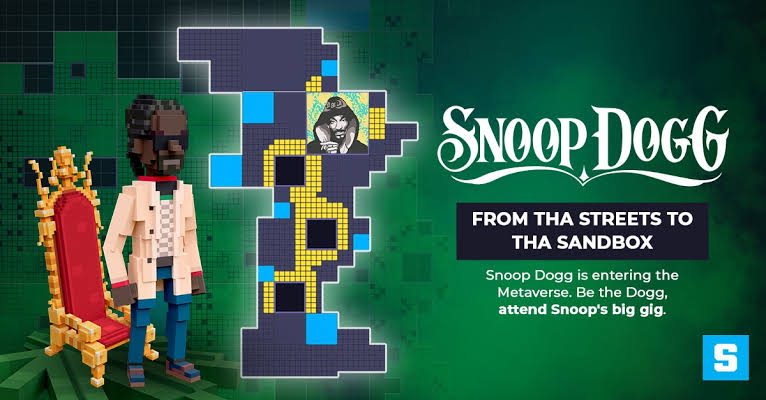 source
Currently Sandbox partnered with Snoop Dogg to give their players a unique different blockchain gaming experience. Just few days ago, Snoop Dogg announced himself as cozomoMedici, a Pseudonymous NFT Twitter account holder that has lots of NFTs valued to be more than $17 million. This has given Snoop Dogg an added influence and popularity in the NFT community. This partnership involves players access to Snoop Dogg's NFT mansion and to his car collections and dog. Players and users can also attend Snoop Doggs special performance. Snoop Dogg is a very popular successful American rapper with lots of influence both physically and on social media. His partnership with Sandbox is expected to bring in lots of new users to the platform. You can get SAND token from Binance.
Posted Using LeoFinance Beta
---
---