Did Bitcoin Slightly Slip Into A Bear Market?: El Salvador Bought The Bitcoin Dip Again
It seemed like we just silently slipped into a slight bear market as we saw the price of bitcoin approached $57k. Funny how this price was celebrated few weeks ago. That's why I love saying this phrase to my crypto technical analysis trader friends.
Today's Support can be tomorrow's resistance. Today's resistance can be tomorrow's support.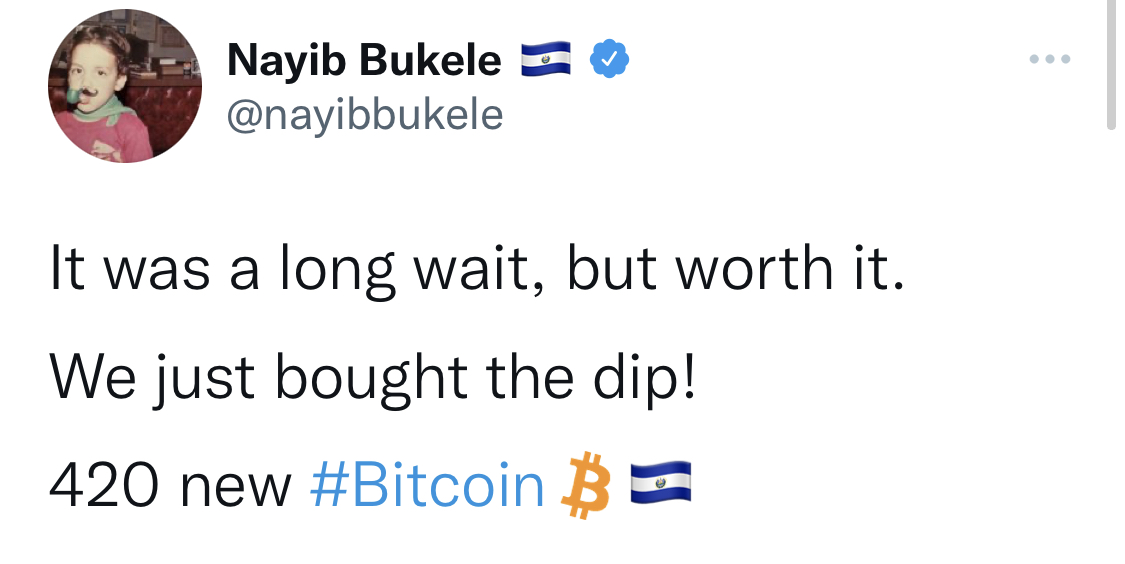 source
Looking at it, the price of bitcoin just went down $10,000 and we saw a lot of coins go down with bitcoin as usual. But they don't increase like bitcoin most times. The only coin that have taken the spotlight this week to shine is shiba inu.
I guess people are pulling out to buy shiba then when other people buy the top, they might probably get dumped. My thoughts though.
Shiba Inu has been flying like an eagle and soaring very high. This is a coin with no utility whatsoever, just created based on joke to copy dogecoin.
I don't know the reason for the bitcoin dip, but I have this feeling that it has to do with the bitcoin ETF. I don't know how but the manipulation is coming from the bitcoin ETF. The price decline was expected though, the price of bitcoin hit an all time high few hours or days the ETF was available for trading. Few days later, the price dipped more than 10% bringing the price below $60k.
You call that a coincidence?
Well this manipulation or whatsoever it is, can be utilized, this means we can buy the dips. I sure did, I didn't buy Bitcoin because I feel it won't fetch me any value since I can't buy the whole. So I bought the dip of AVA, FTT and little Hive that I staked. I also bought some DEC token to invest in splinterlands.
Just as I was buying the Dip, the president of El Salvador boldly announced that the country has bought 420 Bitcoin added to the list of their bitcoin. The president didn't fail to remind all doubters that they are still in profit.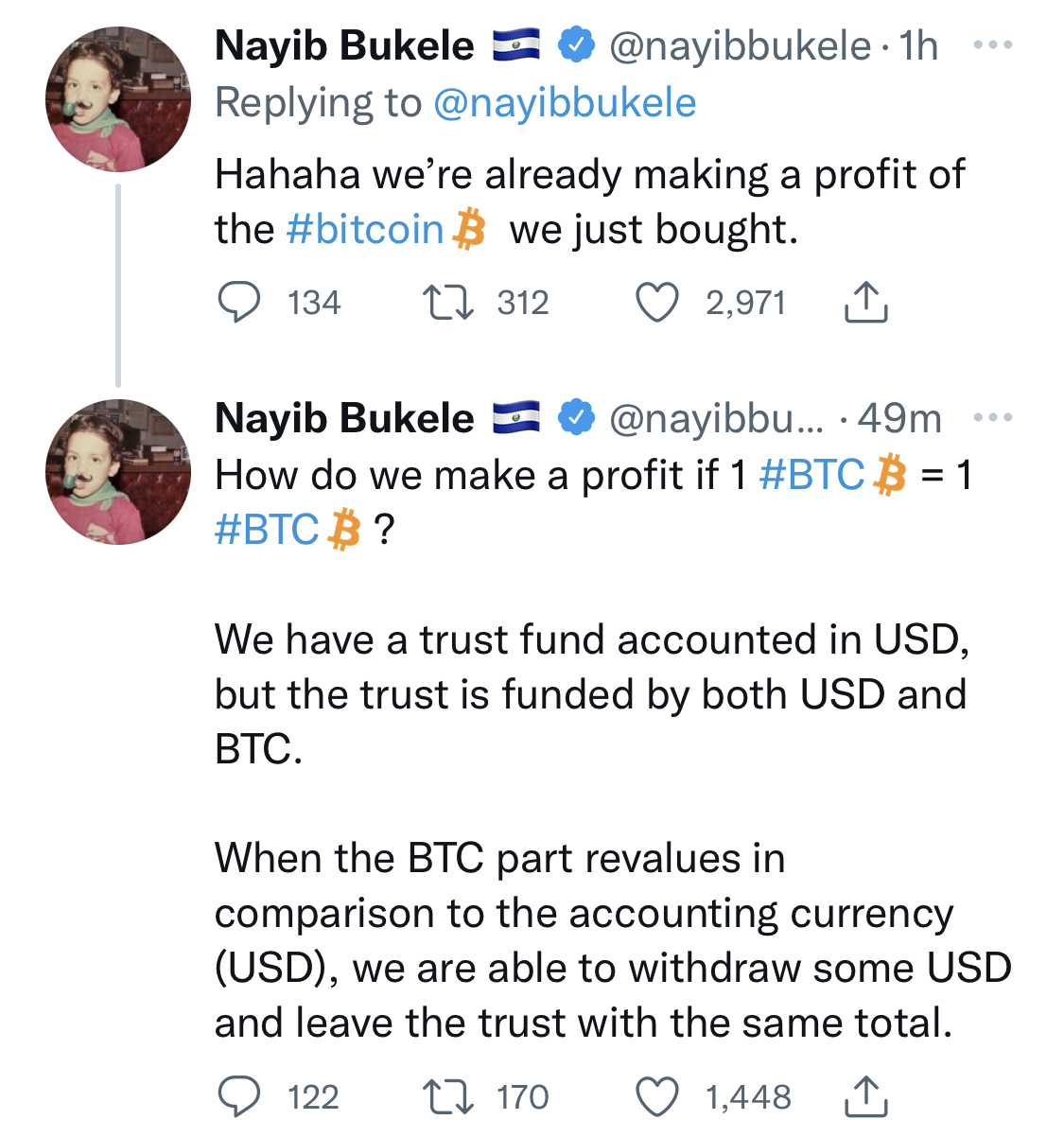 source
Haven't checked my CoinMarketCap chart for some few days now, today I finally checked and I saw the price of bitcoin below.
felt like asking bitcoin, I left my eyes off for some few days and you already below $60k. I thought the plan was $100K. Lol, I know anything is possible.
Well it's all good, buy the dip, bitcoin has proven itself by getting to $67k. We should be expecting $70K now I guess. Fingers crossed.
Posted Using LeoFinance Beta
---
---