Hive's Secret: Hive Is A Decentralized Social Media, Be Literally Social
Mistakes newbies(myself included) make on hive is seeing this platform or community as a post and leave platform. Hive and it's community is a social media platform, not where you post and leave. If everyone decided to post their content and leave without engaging in any way at all, we won't achieve anything in the community. This was the mistake I was making when I initially joined Hive. In my first few weeks on Hive, I noticed I was being curated and lots of people were commenting and engaging on my content. At first I wasn't replying them because am used to being invisible on my other social media platforms like Twitter, Instagram and Facebook.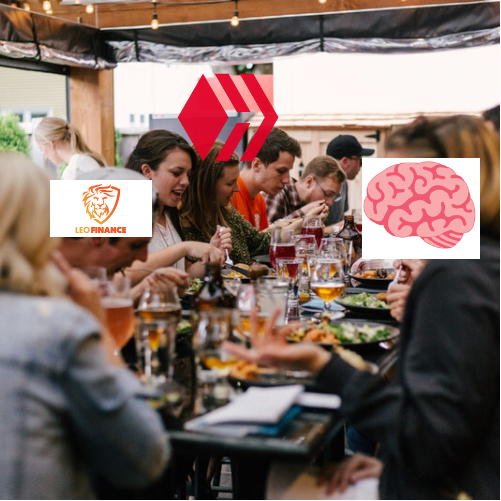 source but edited on canvas
But being a curious person in nature and someone that sometimes likes to reason rationally, I started asking myself, who are these people curating my content? why are these people curating my content and interacting with me? Then I read an article by a hive user that talked about engagement on Hive and the importance. That dawned on me that I have been doing Hive half wrong, for me to be really successful on Hive I need to be engaging on Hive. Some newbies that were consistent with creating content but not engaging, gave up because they felt they were not valued enough.
That's sad, I wouldn't blame them, I wish they had some kind of guidance, that's why I love what @lovesniper,@ecency and @ocd are doing. I noticed that when newbies get newly registered and probably make their first post, they get an automated comment from these hive users letting them feel welcomed and reminding them the importance of the #introduceyourself post. I think they are being told the importance of engaging in the community. I think the @ocd and @lovesniper are being run by @acidyo , am sure about the @ocd, but regardless it's generally impressive that those account do that. I also love the massive turn out newbies get on their comment sections when they post their #introduceyourself post. It makes them feel welcome, they get this welcoming feeling, feeling very excited because they feel special for joining Hive.
After their introduction, they forget to engage and they just post and post for a long time. I have gotten complains from lots of newbies I introduced in to Hive complaining on the number of upvotes they get, they complain it's too small compared to their introduction post. I have tried to make them understand that Hive is not a get rich quick scheme, it's a process and a journey. You have to socialize and interact with people to get all the engagement you need on your post. Just as people are upvoting and commenting on your post, you need to do the same. Socialize with people it's a social media.
There are discord groups where you will find lots of communities, although the communities are too much it's hard to keep up engaging with all the communities. Well I will share the communities am in, some days am active engaging in some communities, some days I just want to drop my phone and not pick it up because am tired of looking at my screen. I try to be active on both the proof of brain community and Leofinance communities, but it's sometimes hard to keep up with all these so I try taking it one day at a time engaging with these communities.
Let me share some of the discord groups of communities you can join and engage with other Hive users
TheManCave
OCD
Leofinance
Hivenaija
Hodlcommunity
Proofofbrain
Dcooperation
BDCommunity
Nyxlab
These are the communities am in, and it's been fun engaging with people and interacting with them. I have made some friends like @nyxlabs that helps me out with my splinterlands difficulties. In the mancave communities I have interacted with a lot of people and gotten opportunities to invest on hive tokens and make passive income like the @themarkymark 's ape token that gives you extra ape token every day and delegating your HP to earn more ape token incentives. I also learnt about utopis token from @chronocrypto, a hive engine token that gives you incentives every Monday, can't wait for Monday to get mine and the bro token from @raymondspeaks that also gives you hive engine token everyday and when you delegate your hive engine token to @brofi you get extra bro tokens. It has been a very big bubble of investment opportunities on hive. I also learnt about cubdefi from the Leofinance group chat.
So engagement gives you access to make new friends all around the world and also access to vital financial information. So for newbies, if you are making a post consistently everyday and you feel that you are not enough upvotes, I think I'll advise you focus the same energy you use in making your post to also engage with other people.
Posted Using LeoFinance Beta
---
---