NFT Communities Suit Up Their Avatar To Celebrate Christie's Auction
It all started with one tweet from a bored ape yacht club member. This member suited his bored ape up to celebrate the Christie's auction because the auction was a big deal. Lots of people liked it and decided to suit up their bored ape also. He offered to help suit up 200 bored apes but more people wanted to suit up their apes to show solidarity and support. Other bored ape members decided to help each other suit up their bored ape NFTs.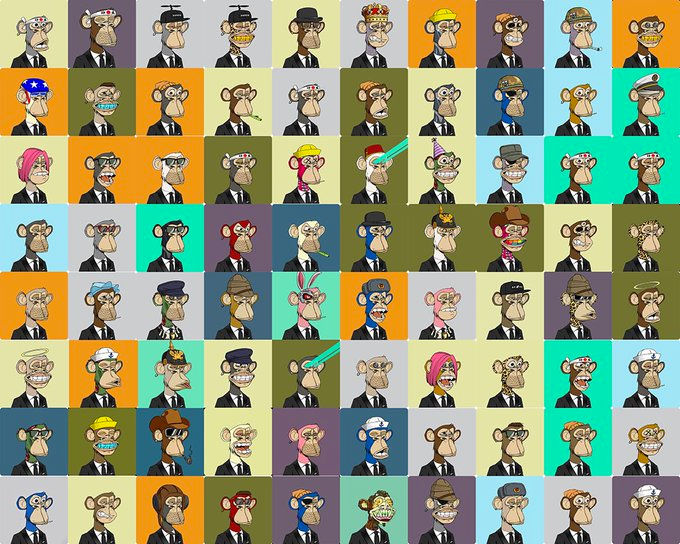 To get your ape suited up, all they had to do was send their ape ID number. A website to suit Apes up was created called suiteape.com. This trend is a new one, we have known the bored ape for starting some new NFT trend, when I see some of their trends, I do wish I had a bored ape NFT. Initially it was mutant ape NFTs that was trending, where we saw a lot of bored ape members use the vial 🧪 airdropped to turn their bored ape NFT to mutant ape for free, giving them an additional ape NFT. But am not really sure if the suited apes have value and can be sold.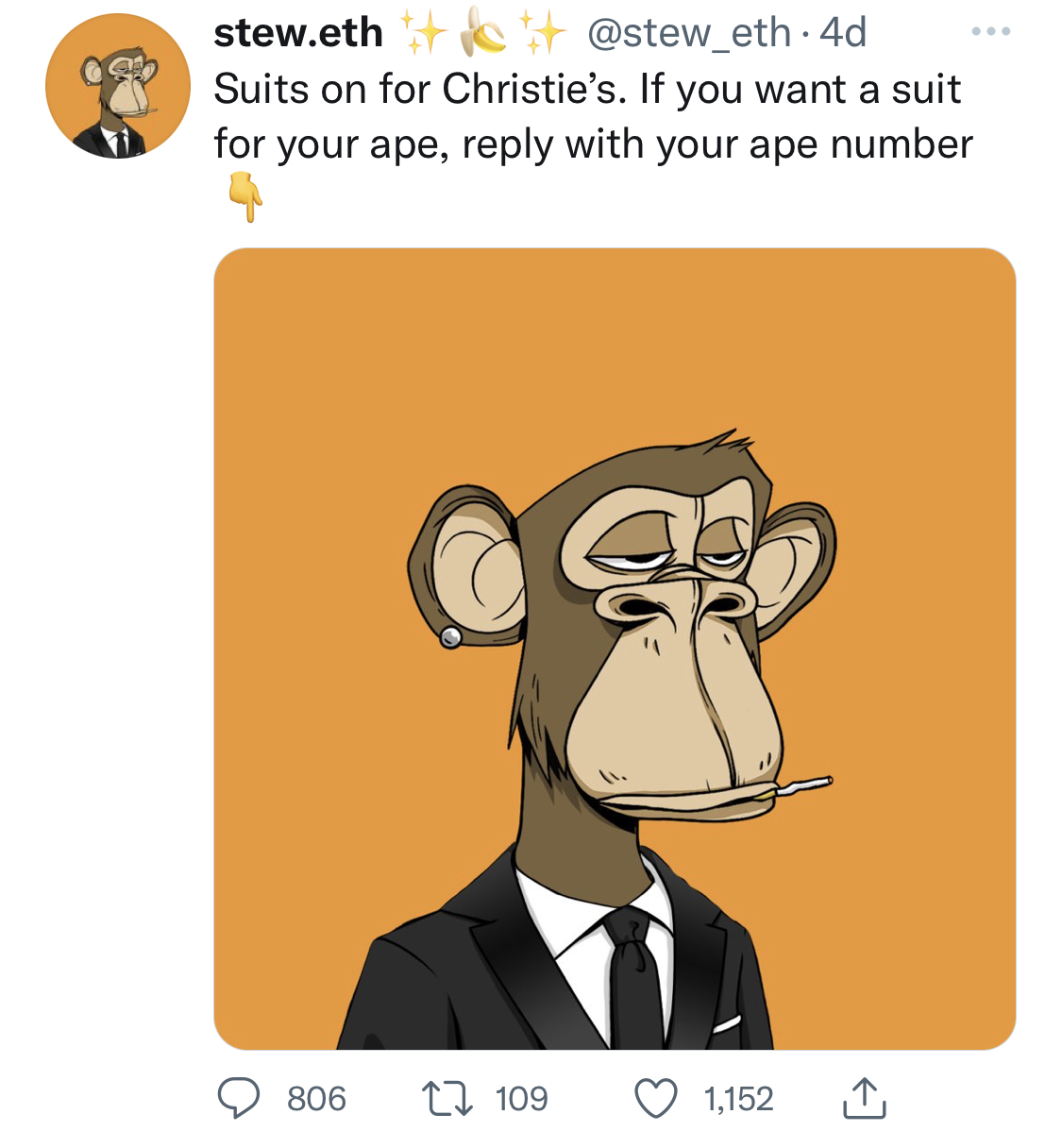 source
This inspired other NFT communities like that of the gutter cat gang, cool cat gang, pudgy penguins and others. This just shows the way the communities are supporting each other and driving growth and development in the NFT community. source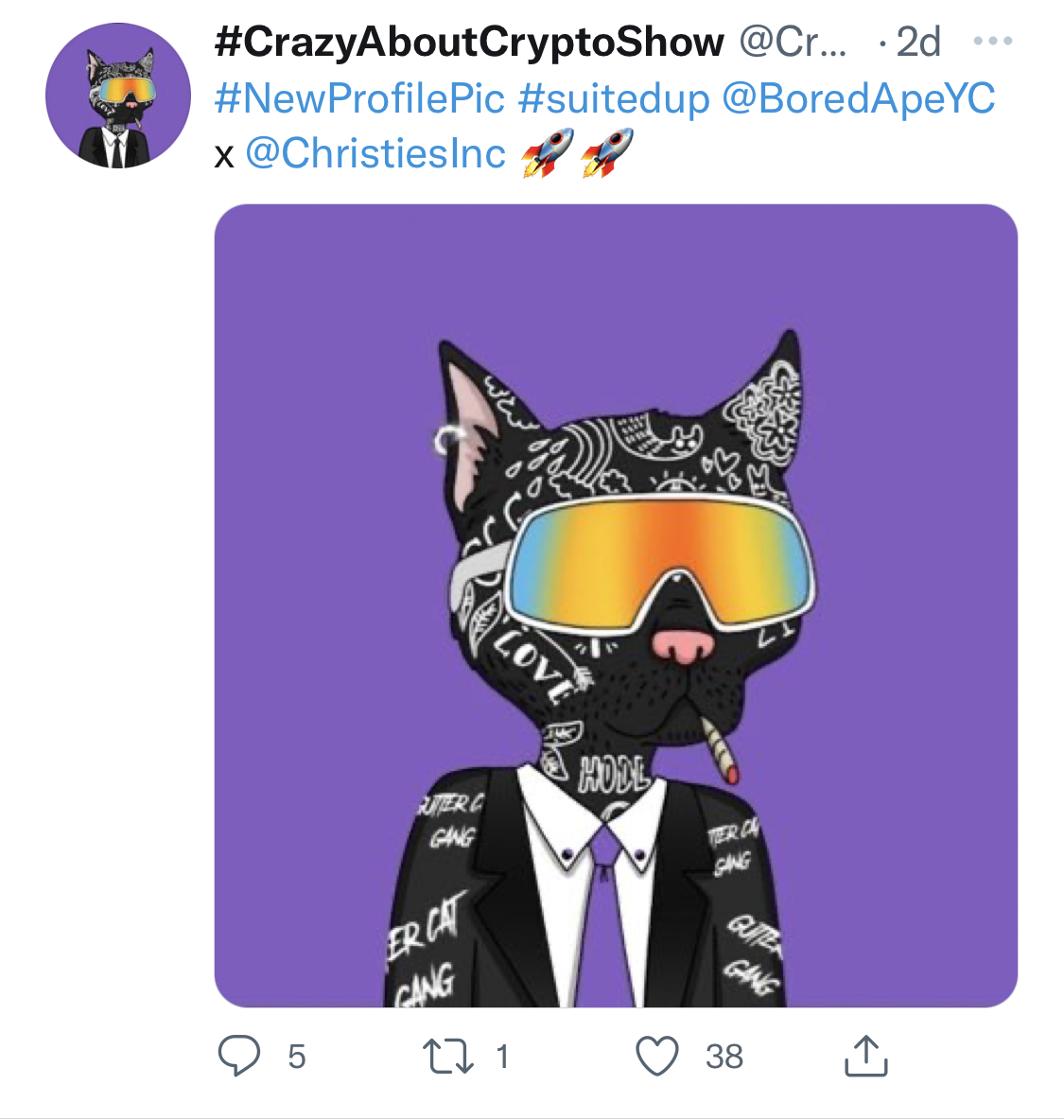 Posted Using LeoFinance Beta
---
---