The Bitcoin Short Squeeze Has Begun : What Is Short Squeeze?
Last Sunday we noticed what might seem like a short squeeze in the price of bitcoin. I will explain with some analysis. But first of all let me start by explaining what a short squeeze is.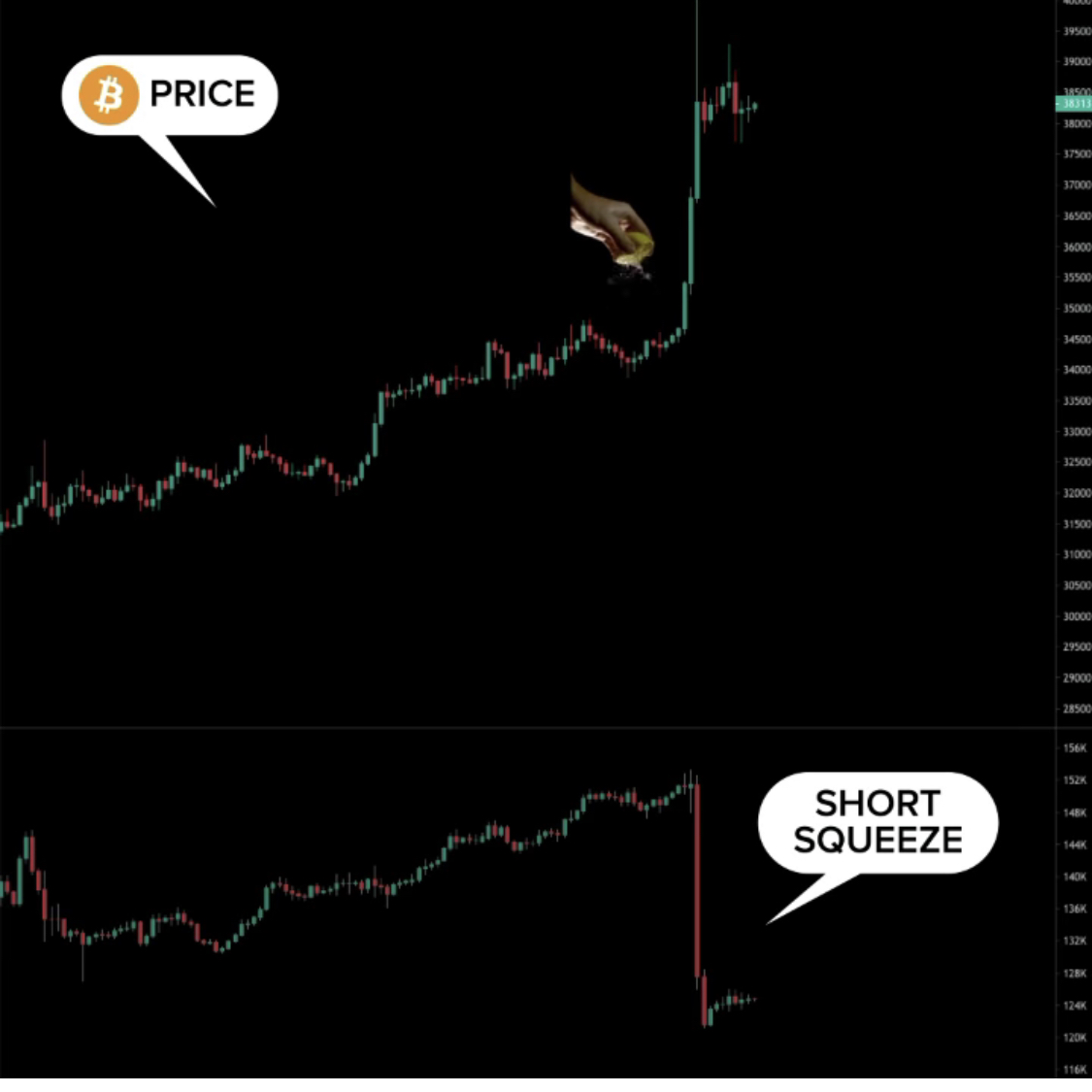 Short squeeze is when lots of short are expecting the price of a particular assets to go down in price but instead it shoots up. When this happens the bears have no choice but to exit position there by cutting their losses. Let me give you a relatable example.
Let's use a can of milk for instance as your asset, so your cans of milk will be representing stocks so as an investor you borrowed 4 Cans of milk and each can of milk cost $100 making the total cans worth $400. If you believe or think that the price of a milk can will go down in price, then you have to sell them. You sell them for $100 each, while you wait for the price to go down. Let's say you were right and the price goes down to $50 each. At some point you will have to return every asset you borrowed, so you use the $400 with you to buy the 4 cans of milk back at $50 each. Making the total cost now worth $200 leaving you with a $200 profit extra. But if you were wrong and the price shoots up, you will lose a lot of money from that risk you took.
Because these short sellers need to buy back the shares they just sold because it was borrowed, they will panic and close their positions before the price moves to a much more higher unaffordable positions, then buy it back at the current position. Because once again, they borrowed these assets and have to return it. This act will cause the price of the asset to spike much higher hence the name "squeeze" because it will squeeze the short sellers.
We can see that from what happened to the GameStop shares in late January.
For the past hours since the price spike I had been suspicious about the price, thinking the price spike was a trap by bitcoin Maximalist, but then it was recorded that over $1 billion dollars was liquidated by shorts during the price spike. So it's obvious that the short sellers were short squeezed. From the price chart above you can see that for yourself. The little drop in price before the major price spike is a result of the shorts being forced to close their positions.
Tell me what you think and we can discuss.
---
Posted via proofofbrain.io
---
---