TIP - How to Fix Missing JPEG Marker
Monday, 2022-08-29
In this post, I want to share how to fix an error while opening an image from Photoshop. There are times when you want to edit an image you downloaded from WhatsApp in Photoshop, and when you try to open the image, you get the following error message:

Could not complete your request because a SOFn, DQT, or DHT JPEG marker is missing before a JPEG SOS marker.
I am a Mac user, and when I opened the image using Preview, it opened fine. This error message is related to Photoshop could not parse the image information, thus throwing this error. There's an easy fix to this by overwriting the JPG information using another free default application.
MACOSX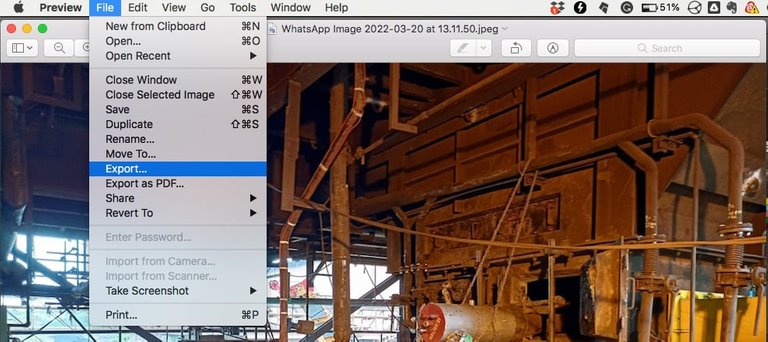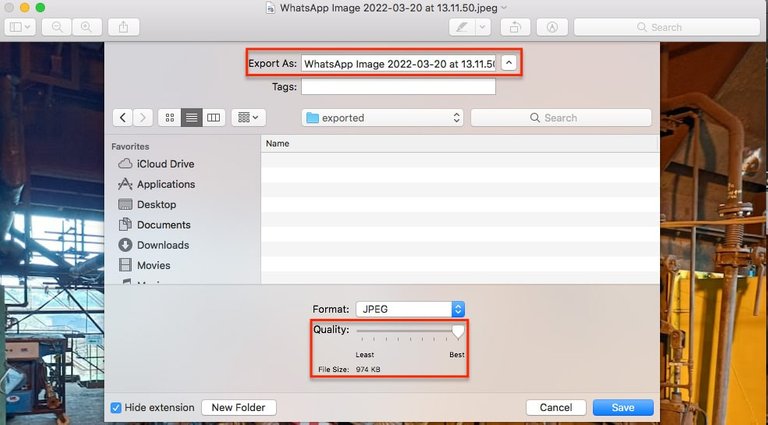 Preview – Open the image file using Preview and click Export to create a new JPEG file, which should overwrite the JPG information with a new one and fix the problem.
WINDOWS
Paint – Open the image file using MS Paint and save it back to a new file. Apologies for not being able to provide any screenshots, as I don't have a Windows system.
So, there you have it. I hope this simple tip is helpful.
---
Thank you for reading and for your support.
---

All images and/or videos in this post are created by me, otherwise, they will be specified. You can also support me by clicking this link or the image on the right. 🙂
---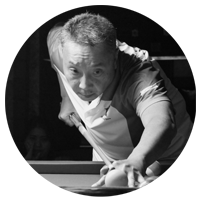 ABOUT ME
A baby boomer who's trying to embrace and adapt to the new digital world. Before retiring, he worked for over 30 years in the IT industry. Now running an online vegetable delivery and hydroponics equipment supplies business with his wife based in Jakarta, Indonesia. Enjoy traveling, cooking, writing, and IT-related stuff. You're always welcome to leave a comment or feedback, and an upvote or reblog is also greatly appreciated.
---
---